The Woman Who Saved the Statue of Liberty
Georgina Schuyler campaigned for Emma Lazarus' "The New Colossus" to be inscribed on a plaque in the monument's pedestal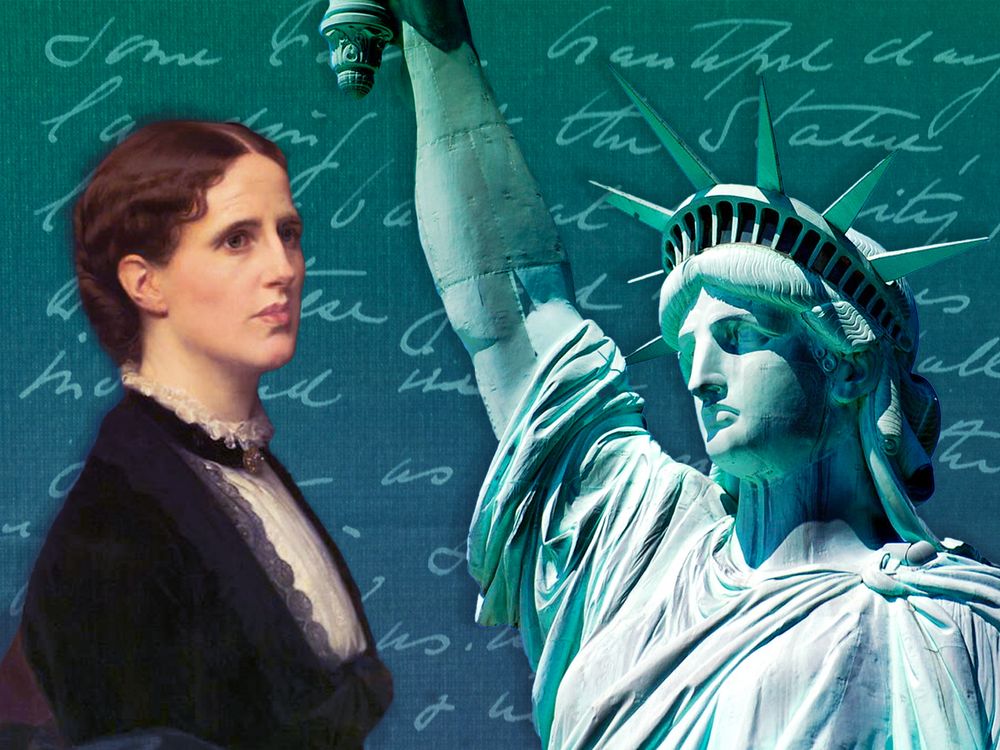 When Georgina Schuyler died at age 82 on Christmas Day in 1923, her brief obituary in the New York Times noted simply that she had lived at 570 Park Avenue with her sister, Louisa, and was a direct descendant of two famous Americans: Treasury Secretary Alexander Hamilton and Revolutionary War General Philip Schuyler.
Schuyler has long been recognized as the friend of Emma Lazarus who led a two-year campaign to have the poet's now-iconic sonnet, "The New Colossus," inscribed on a plaque in the Statue of Liberty's pedestal, an area at the base of the monument. Covering the May 5, 1903, installation, the New York Times said Schuyler had "revived" Lazarus' memory. (Lazarus died in 1887 at age 38, likely of cancer.) But previously overlooked archival records underscore that Schuyler did far more than that: She saved the Statue of Liberty from irrelevance at a time when the landmark was widely viewed as no more than a failed, dilapidated lighthouse. In doing so, Schuyler ushered in a new identity for the statue that would come to define it and has endured ever since.
From the beginning, the statue had a rough go of it. On October 28, 1886, amid great fanfare, the United States formally accepted Frédéric-Auguste Bartholdi's neoclassical statue, titled Liberty Enlightening the World, as a gift from the French to symbolize the friendship between the two nations. But the giant structure was hardly a hit: At the time, one British journalist bluntly observed, "America did not want the statue. She took it because it was offered."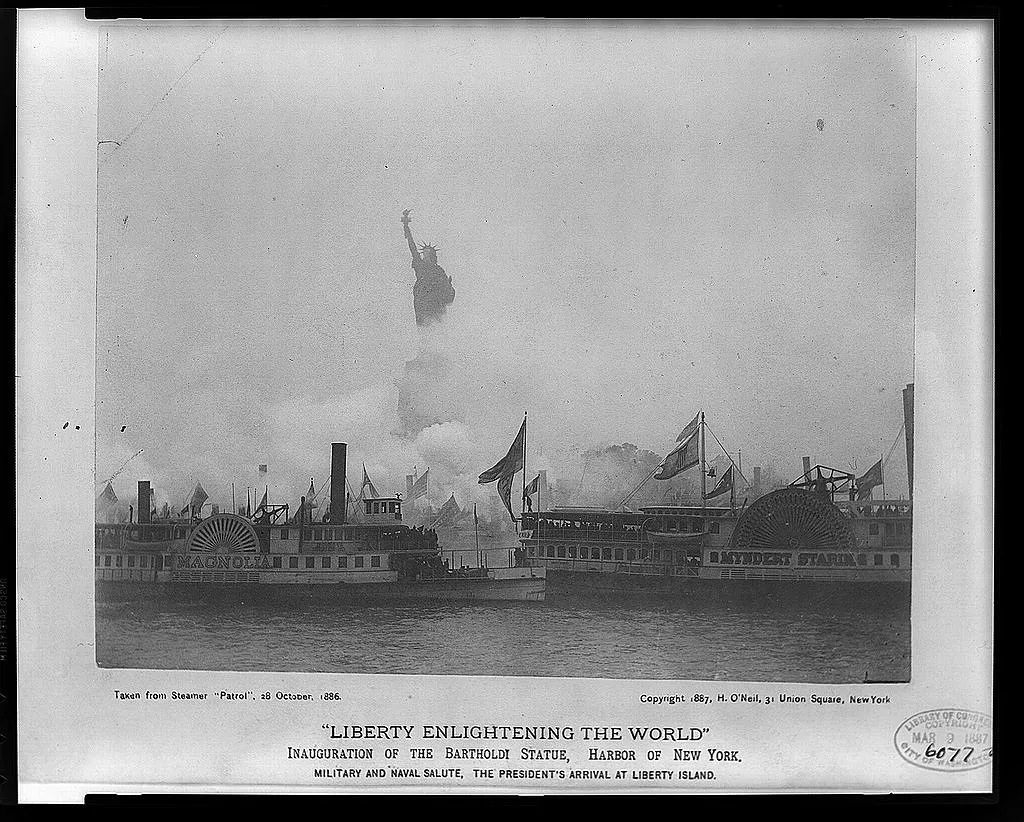 Though it had been designed as a lighthouse, the statue's torch lights were too dim to be useful, too far inland to be seen by incoming ships and utterly invisible in the fog. Measuring 305 feet from pedestal to torch, Liberty was the city's tallest structure—and a menace to migrating birds. On a single October night in 1888, several hundred birds met their deaths by flying into what Scientific American called the Statue of Liberty's "circle of light," which confused them and sent some slamming into the statue itself. The article's grisly headline read "Slaughter of Birds by the Statue of Liberty."
During the 1890s, the statue posed further difficulties. The cost of electricity rose, while the number of visitors fell from 96,715 in 1890 to just 43,695 in 1898. On the statue's island, neglect was visible everywhere—rickety steps, a single uncertain plank leading from the wharf onto Bedloe's Island (now Liberty Island) and even nasty rust patches on the statue. "Disgraceful," the New York Times declared in an 1895 editorial.
Indeed, by 1894, the statue was seen as such a failure that even the Lighthouse Board—the federal agency overseeing the nation's lighthouses—grew tired of carrying a torch for it. According to a spokesperson, the statue was "of no importance whatever" as a beacon or a navigation aid, the Times reported.
In 1901, the statue was transferred to the jurisdiction of the War Department, a decision likely made because the statue's pedestal happened to have been constructed atop the retired Fort Wood, originally built in 1807.
---
As a member of a storied political family, Schuyler had been interested in historical preservation even as a teenager, and she well understood the power of a monument as a platform for an enduring political message. What better home for Lazarus' sonnet than a huge statue in need of a purpose?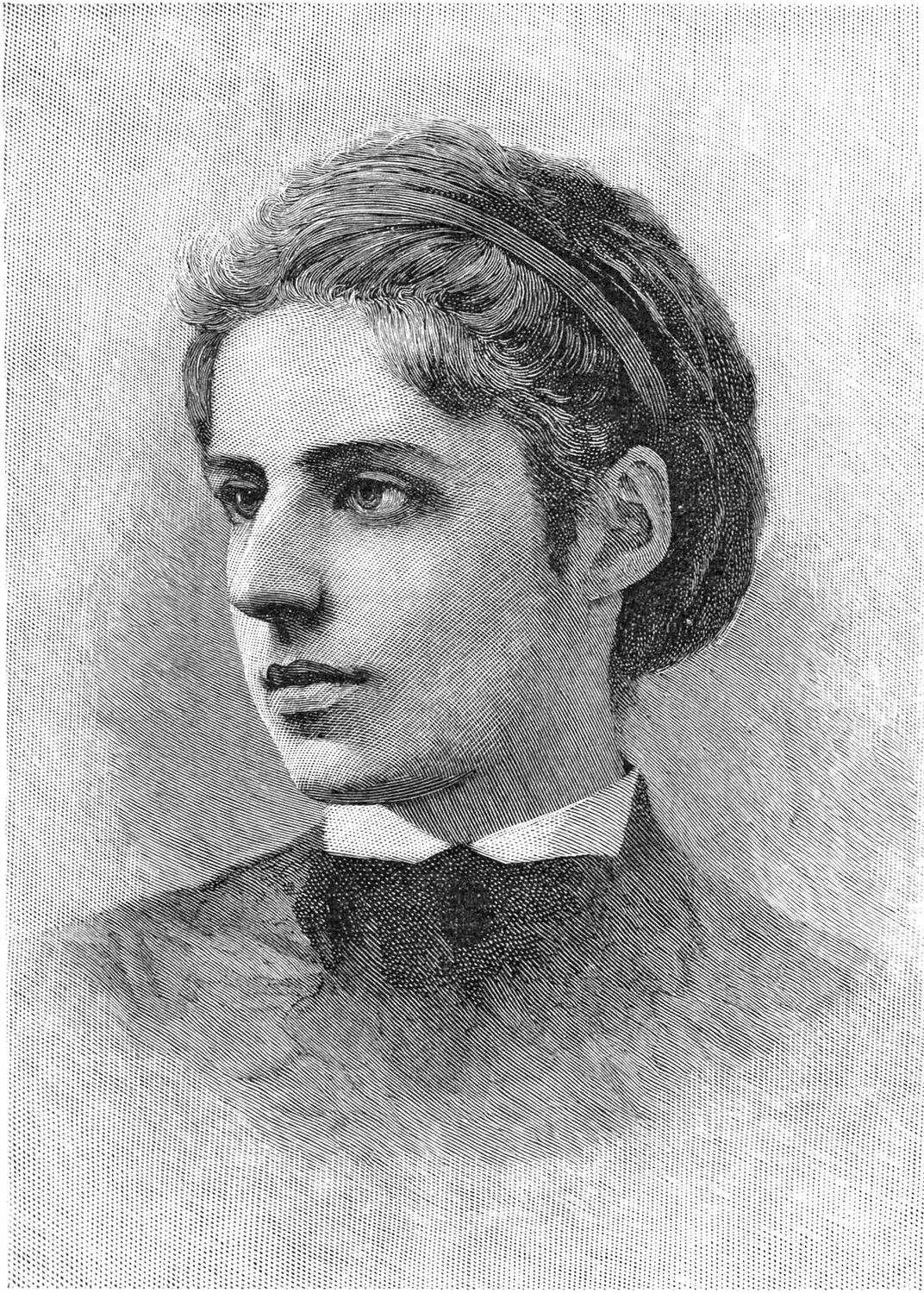 Schuyler had been friends with Lazarus, bonding over their shared passion for politics and the arts. But by the turn of the century, Lazarus—once a prominent poet—had been dead for almost 15 years, and she and her work were all but forgotten. Many of her poems had been well known during her lifetime, but "The New Colossus," written in 1883, was never one of them.
The "huddled masses yearning to breathe free" in Lazarus' poem and on her mind were Russian Jews fleeing the pogroms that hit a fever pitch between 1881 and 1884. But the sonnet wasn't anthologized, and it went unmentioned in Lazarus' 1887 New York Times obituary.
According to the National Park Service, Schuyler came across a copy of "The New Colossus" in 1901. Struck by the poem's message of "world-wide welcome," she launched a campaign to have it inscribed in the Statue of Liberty's pedestal. Soon after, in a letter to Josephine Lazarus, the poet's sister, Schuyler imagined the ceremonial unveiling of the plaque "in memory of Emma, and in hope for our country."
Schuyler sincerely wished to memorialize her "dear Emma." But there was more to the push than that. A lifelong progressive, Schuyler was alarmed at the continuing rise of anti-Semitic and anti-immigrant fervor that had been building in the U.S. for 20 years—and she saw deeper problems coming soon.
In New York, immigrant neighborhoods were subjected to smallpox raids, during which authorities sometimes separated families. Congress, meanwhile, had been passing a raft of anti-immigrant laws, including the Chinese Exclusion Act of 1882 and an 1897 law requiring literacy tests for immigrants, which President Grover Cleveland vetoed. (The requirement would later appear in the Immigration Act of 1917.) Against this backdrop, Schuyler's push to include Lazarus' poem on the statue was a retort to nativism.
Nineteenth-century Americans had largely welcomed those who, like them, were Northern Europeans, often farmers or artisans, but they opposed impoverished Southern Europeans, like Italians, and equally impoverished Eastern European Jews. These were the "huddled masses" and "wretched refuse" to whom Liberty opened her arms to in welcome in Lazarus' depiction.
In her quest to breathe new life into the statue, Schuyler joined forces with her friend Richard Watson Gilder, a well-connected progressive activist and editor of the prestigious Century magazine, which had published Lazarus' poetry and prose. In May 1901, Schuyler told Gilder she had approached the American Committee of the Statue of Liberty, the organization that had raised funds to erect the statue, to find out who was in charge of "protocols."
By the summer, Schuyler was pricing plaques, though she didn't get the go-ahead to install the inscription until September. Later that year, Schuyler traveled to Europe, where she continued writing to Lazarus' friends to inform them of her plan. In May 1902, Gilder wrote to Schuyler, still abroad, suggesting the project be put on hold until her return that fall.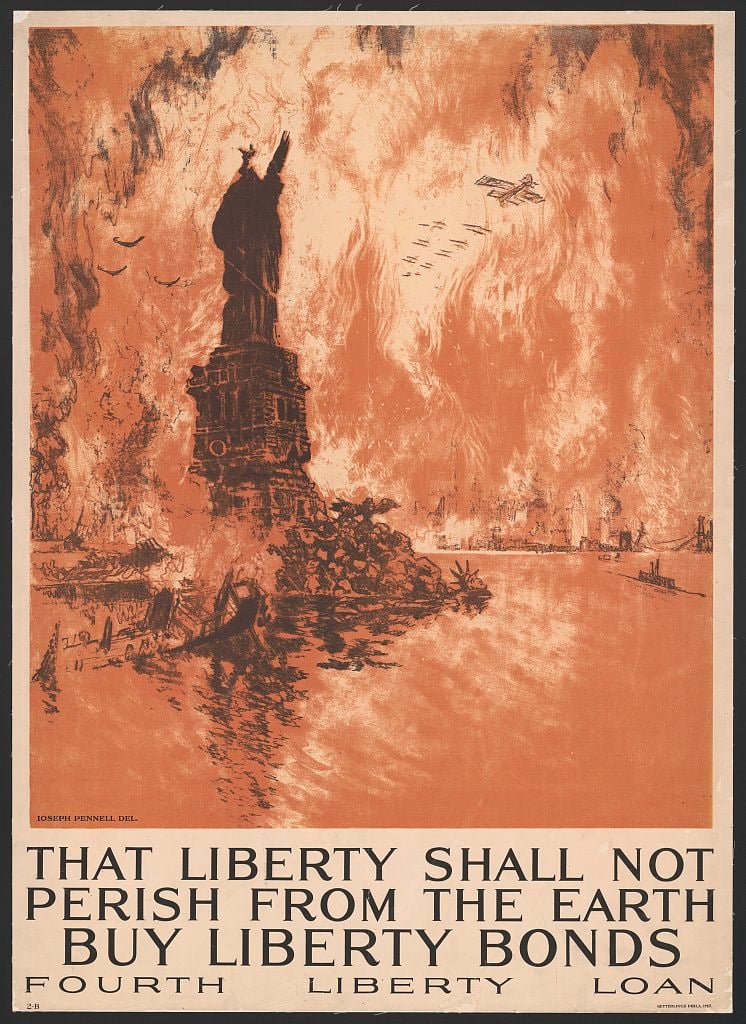 The plaque was hung on May 5, 1903. In an article about the unveiling, the New York Times articulated for the first time the ethos that would make the Statue of Liberty world famous: She would be "a symbol for a land where the downtrodden and despised have found a chance to develop their own careers."
Liberty's identity didn't change overnight, of course. In 1906, a Times writer suggested, somewhat jocularly, that this once-bronze, now-green immigrant—a "buxom maiden from France"—had not aged well and might need a makeover. But by the time the U.S. entered World War I in 1917, the monumental rebranding Schuyler had advocated for was succeeding. Liberty, no longer French, was Uncle Sam's partner in selling war bonds—including to immigrants. "The statue became a focal point for campaigns to promote immigrant loyalty," wrote historian David Glassberg in 2003. The statue was named a national monument in 1924.
Between 1891 and 1901, the Statue of Liberty welcomed around 60,000 visitors annually. In 2022, that number was up to 3.14 million. Hundreds of millions of Americans have now grown up with a vision of Lady Liberty as Lazarus personified her—one that Schuyler made sure everyone else could see, too.