The Spirit of George Washington
After two centuries, Mount Vernon's whiskey distillery returns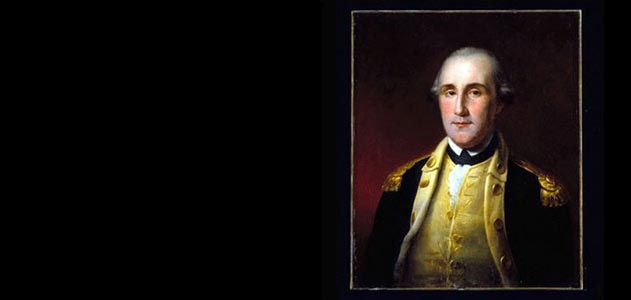 George Washington's military and political feats are legendary, but his role as one of the country's largest whiskey producers has largely been forgotten. A team of archaeologists and other experts at Mount Vernon, Washington's 8,000-acre Virginia plantation, hope to emphasize this little-known part of the first president's life when they open a replica of his distillery in April.
At its peak, Washington's business produced 11,000 gallons of whiskey in one year, earning him $7,500—about $119,000 in today's market. A large profit, especially considering that Washington had only begun production two years earlier in 1797 at the urging of his Scottish overseer, James Anderson. In June of that year, he wrote to Anderson, "Distillery. Is a business I am entirely unacquainted with; but from your knowledge of it and from the confidence you have in the profit to be derived from the establishment, I am disposed to enter upon one…"
Initially Washington made his whiskey from wheat, but he and Anderson quickly settled on a recipe that was 60 percent rye, 35 percent corn, and 5 percent malted barley. They also flavored some whiskey with cinnamon and distilled peaches, apples, persimmons and vinegar.
"A lot of farmers owned stills and produced whiskey," says Dennis Pogue, Mount Vernon's associate director of preservation. "Washington's was different because of its scale; it was a major commercial operation."
After Washington's death in 1799, his nephew Lawrence Lewis and his wife Nellie Curtis Lewis inherited the distillery, often renting it out. It operated until at least 1808, then burned a few years later. Left untouched for decades, the site was bought by the state of Virginia in 1932. Although it had planned on reconstructing the building after excavating it, the state only rebuilt the nearby gristmill and miller's cottage, likely because of the influences of Prohibition and the Depression.
More than 50 years later, Mount Vernon entered into a partnership with Virginia, and, after several years of further excavating and planning, began rebuilding the distillery in 2005 on top of the original foundation three miles from the plantation's main house.
"We were surprised at how much of the foundation was still intact," says Esther White, director of archaeology at Mount Vernon. "It was exhilarating to see where the five stills had been." The team also found architectural artifacts like brick, stone, mortar, window glass and nails, as well as a few personal items belonging to workers.
Along with these artifacts, the new distillery will feature guides in period costumes demonstrating how whiskey was produced during Washington's time at Mount Vernon. "We'll be the only historic site in the country that shows the whole distilling process," says White. It also holds the honor of being the only 18th-century whiskey distillery excavated in the country.
Visitors will also be able to tour a recreation of the distillery workers' living quarters (the location of the slave quarters has not been found) and a museum exploring the country's historic relationship with whiskey, the drink that replaced rum—an English import—after the American Revolution as the patriotic beverage of choice.
"[The distillery] completes Mount Vernon's story as a plantation," says White. "And in a broader sense, it shows how important distilling is to our nation's history."