The Sex Education Pamphlet That Sparked a Landmark Censorship Case
Women's rights activist Mary Ware Dennett was arrested in 1929 for mailing a booklet deemed "obscene, lewd or lascivious"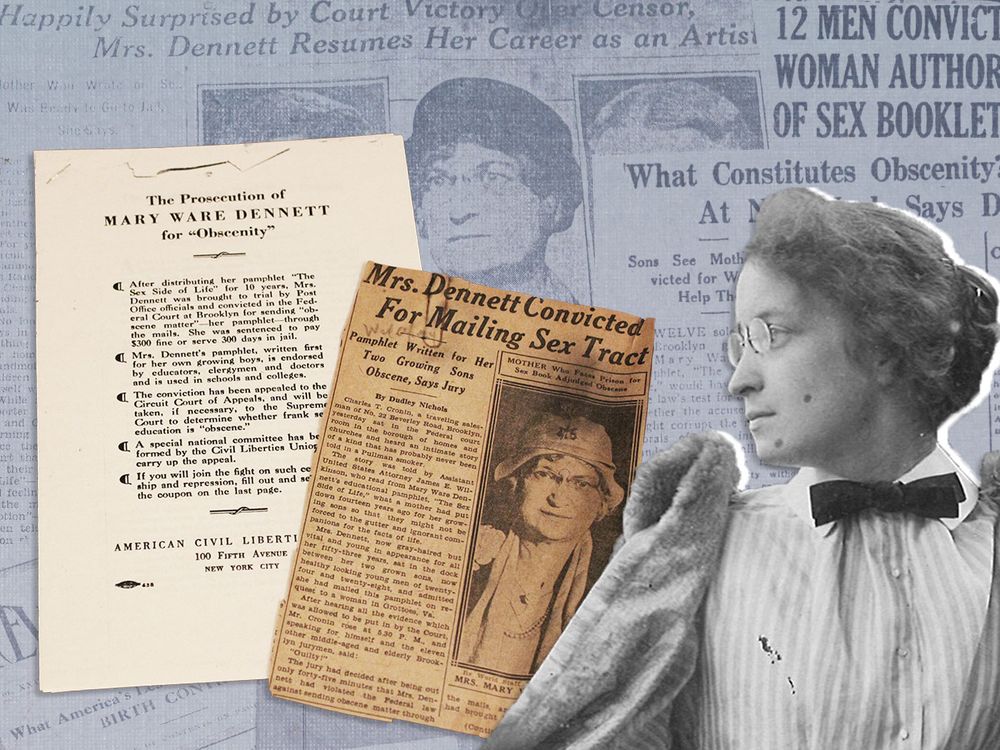 It only took 42 minutes for an all-male jury to convict Mary Ware Dennett. Her crime? Sending a sex education pamphlet through the mail.
Charged with violating the Comstock Act of 1873—one of a series of so-called chastity laws—Dennett, a reproductive rights activist, had written and illustrated the booklet in question for her own teenage sons, as well as for parents around the country looking for a new way to teach their children about sex.
Lawyer Morris Ernst filed an appeal, setting in motion a federal court case that signaled the beginning of the end of the country's obscenity laws. The pair's victory marked the zenith of Dennett's life work, building on her previous efforts to publicize and increase access to contraception and sex education. (Prior to the trial, she was best known as the more conservative rival of Margaret Sanger, founder of Planned Parenthood.) Today, however, United States v. Dennett and its defendant are relatively unknown.
"One of the reasons the Dennett case hasn't gotten the attention that it deserves is simply because it was an incremental victory, but one that took the crucial first step," says Laura Weinrib, a constitutional historian and law scholar at Harvard University. "First steps are often overlooked. We tend to look at the culmination and miss the progression that got us there."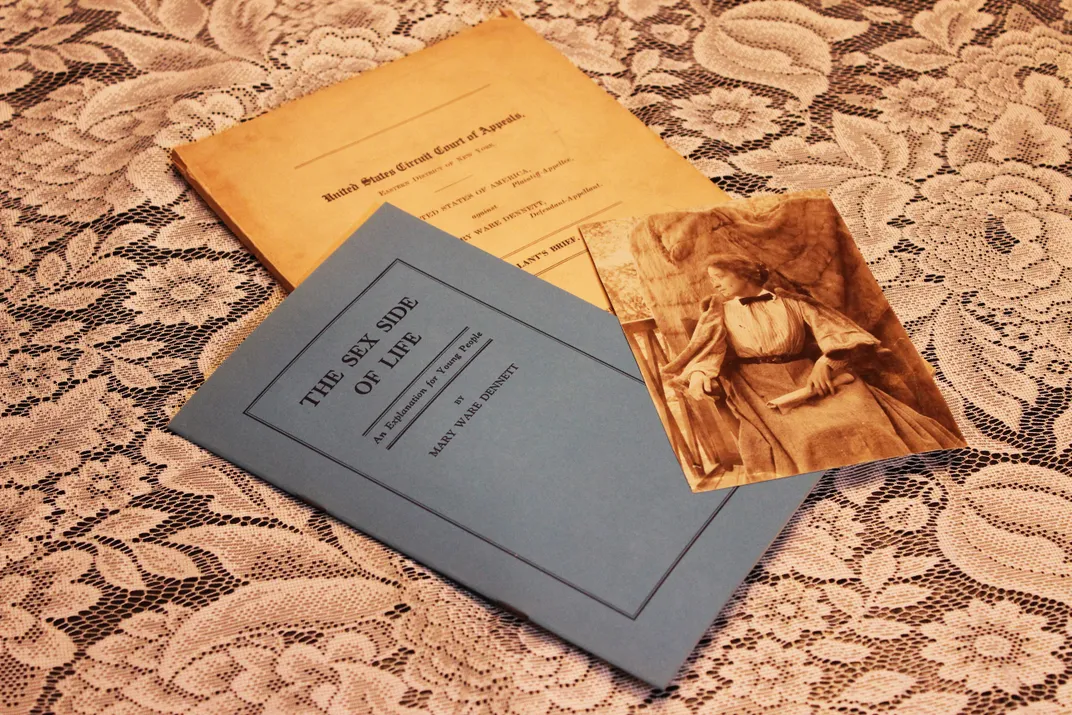 Dennett wrote the pamphlet in question, The Sex Side of Life: An Explanation for Young People, in 1915. Illustrated with anatomically correct drawings, it provided factual information, offered a discussion of human physiology and celebrated sex as a natural human act.
"[G]ive them the facts," noted Dennett in the text, "... but also give them some conception of sex life as a vivifying joy, as a vital art, as a thing to be studied and developed with reverence for its big meaning, with understanding of its far-reaching reactions, psychologically and spiritually."
After Dennett's 14-year-old son approved the booklet, she circulated it among friends who, in turn, shared it with others. Eventually, The Sex Side of Life landed on the desk of editor Victor Robinson, who published it in his Medical Review of Reviewsin 1918. Calling the pamphlet "a splendid contribution," Robinson added, "We know nothing that equals Mrs. Dennett's brochure." Dennett, for her part, received so many requests for copies that she had the booklet reprinted and began selling it for a quarter to anyone who wrote to her asking for one.
These transactions flew in the face of the Comstock Laws, federal and local anti-obscenity legislation that equated birth control with pornography and rendered all devices and information for the prevention of conception illegal. Doctors couldn't discuss contraception with their patients, nor could parents discuss it with their children.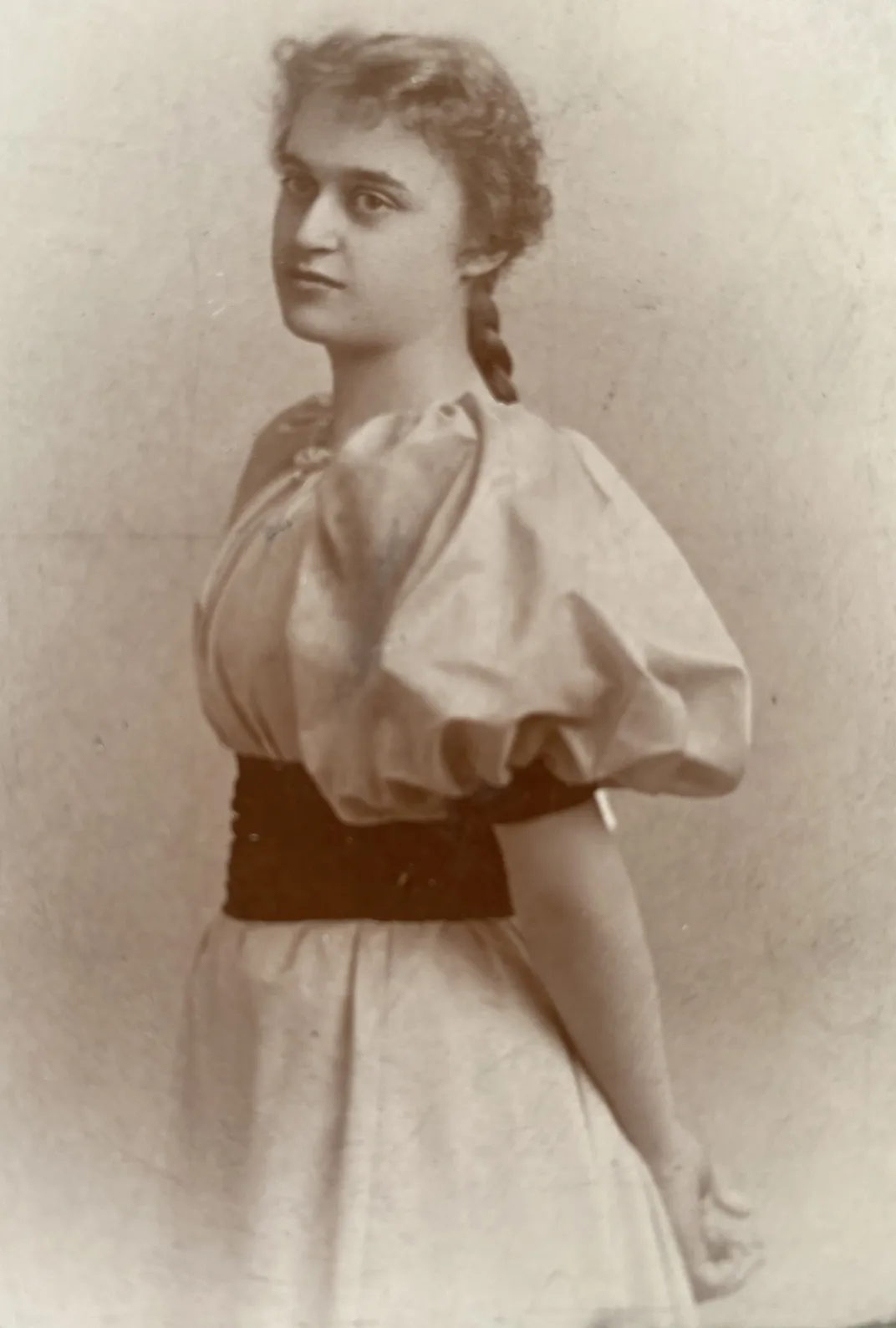 The Sex Side of Life offered no actionable advice regarding birth control. As Dennett acknowledged in the brochure, "At present, unfortunately, it is against the law to give people information as to how to manage their sex relations so that no baby will be created." But the Comstock Act also stated that any printed material deemed "obscene, lewd or lascivious"—labels that could be applied to the illustrated pamphlet—was "non-mailable." First-time offenders faced up to five years in prison or a maximum fine of $5,000.
In the same year that Dennett first wrote the brochure, she co-founded the National Birth Control League (NBCL), the first organization of its kind. The group's goal was to change obscenity laws at a state level and unshackle the subject of sex from Victorian morality and misinformation.
By 1919, Dennett had adopted a new approach to the fight for women's rights. A former secretary for state and national suffrage associations, she borrowed a page from the suffrage movement, tackling the issue on the federal level rather than state-by-state. She resigned from the NBCL and founded the Voluntary Parenthood League, whose mission was to pass legislation in Congress that would remove the words "preventing conception" from federal statutes, thereby uncoupling birth control from pornography.
Dennett soon found that the topic of sex education and contraception was too controversial for elected officials. Her lobbying efforts proved unsuccessful, so in 1921, she again changed tactics. Though the Comstock Laws prohibited the dissemination of obscene materials through the mail, they granted the postmaster general the power to determine what constituted obscenity. Dennett reasoned that if the Post Office lifted its ban on birth control materials, activists would win a partial victory and be able to offer widespread access to information.
Postmaster General William Hays, who had publicly stated that the Post Office should not function as a censorship organization, emerged as a potential ally. But Hays resigned his post in January 1922 without taking action. (Ironically, Hays later established what became known as the Hays Code, a set of self-imposed restrictions on profanity, sex and morality in the motion picture industry.) Dennett had hoped that the incoming postmaster general, Hubert Work, would fulfill his predecessor's commitments. Instead, one of Work's first official actions was to order copies of the Comstock Laws prominently displayed in every post office across America. He then declared The Sex Side of Life "unmailable" and "indecent."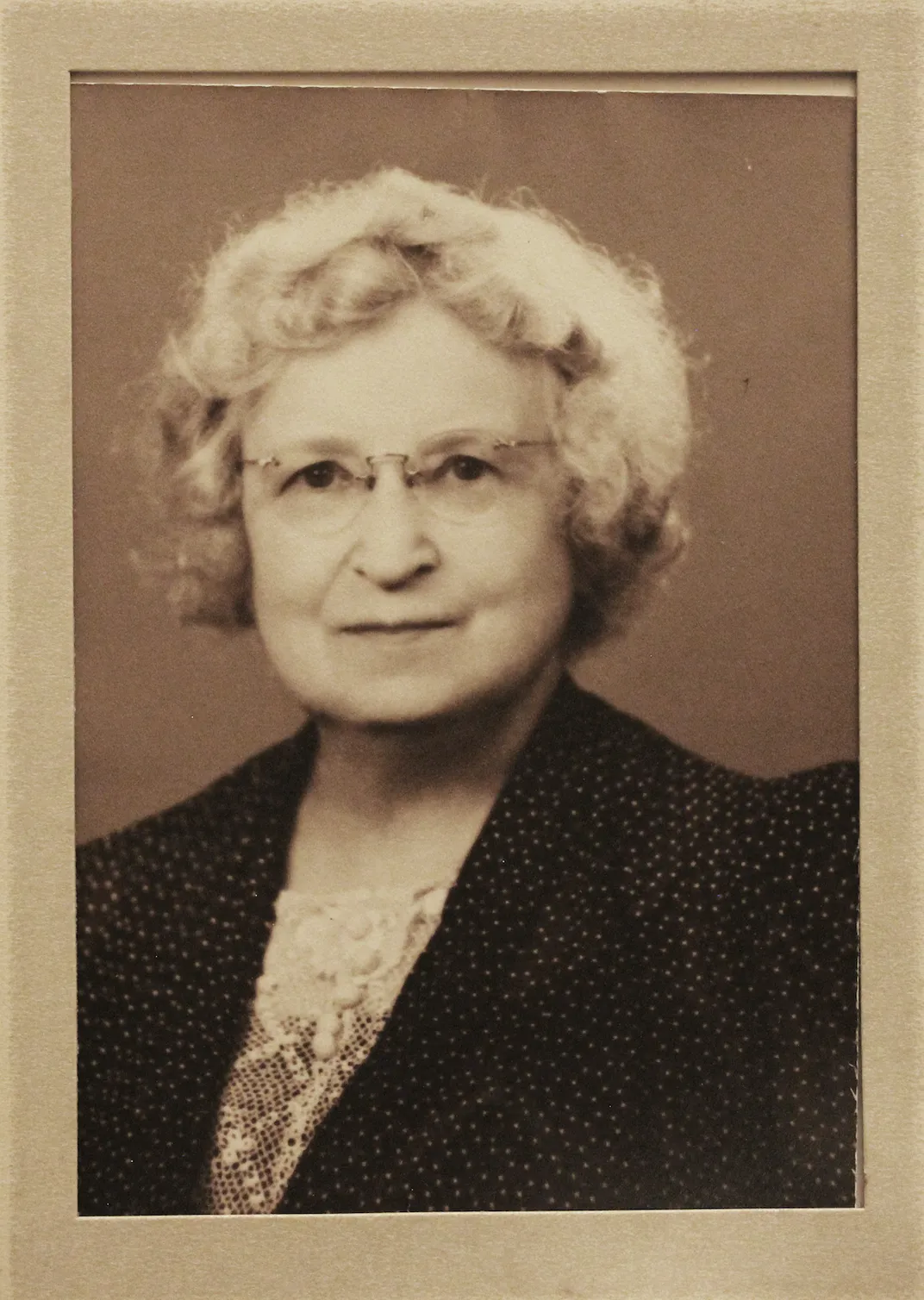 Undaunted, Dennett redoubled her lobbying efforts in Congress and began pushing to have the postal ban on her booklet removed. She wrote to Work, pressing him to identify which section was obscene, but no response ever arrived. Dennett also asked Arthur Hays, chief counsel of the American Civil Liberties Union (ACLU), to challenge the ban in court. In letters preserved at Radcliffe College's Schlesinger Library, Dennett argued that her booklet provided scientific and factual information. Though sympathetic, Hays declined, believing that the ACLU couldn't win the case.
By 1925, Dennett—discouraged, broke and in poor health—had conceded defeat regarding her legislative efforts and semi-retired. But she couldn't let the issue go entirely. She continued to mail The Sex Side of Life to those who requested copies and, in 1926, published a book titled Birth Control Laws: Shall We Keep Them, Change Them, or Abolish Them?
Publicly, Dennett's mission was to make information about birth control legal; privately, however, her motivation was to protect other women from the physical and emotional suffering she had endured.
The activist wed in 1900 and gave birth to three children, two of whom survived, within five years. Although the specifics of her medical condition are unknown, she likely suffered from lacerations of the uterus or fistulas, which are sometimes caused by childbirth and can be life-threatening if one becomes pregnant again.
Without access to contraceptives, Dennett faced a terrible choice: refrain from sexual intercourse or risk death if she conceived. Within two years, her husband had left her for another woman.
Dennett obtained custody of her children, but her abandonment and lack of access to birth control continued to haunt her. Eventually, these experiences led her to conclude that winning the vote was only one step on the path to equality. Women, she believed, deserved more.
In 1928, Dennett again reached out to the ACLU, this time to lawyer Ernst, who agreed to challenge the postal ban on the Sex Side of Life in court. Dennett understood the risks and possible consequences to her reputation and privacy, but she declared herself ready to "take the gamble and be game." As she knew from press coverage of her separation and divorce, newspaper headlines and stories could be sensational, even salacious. (The story was considered scandalous because Dennett's husband wanted to leave her to form a commune with another family.)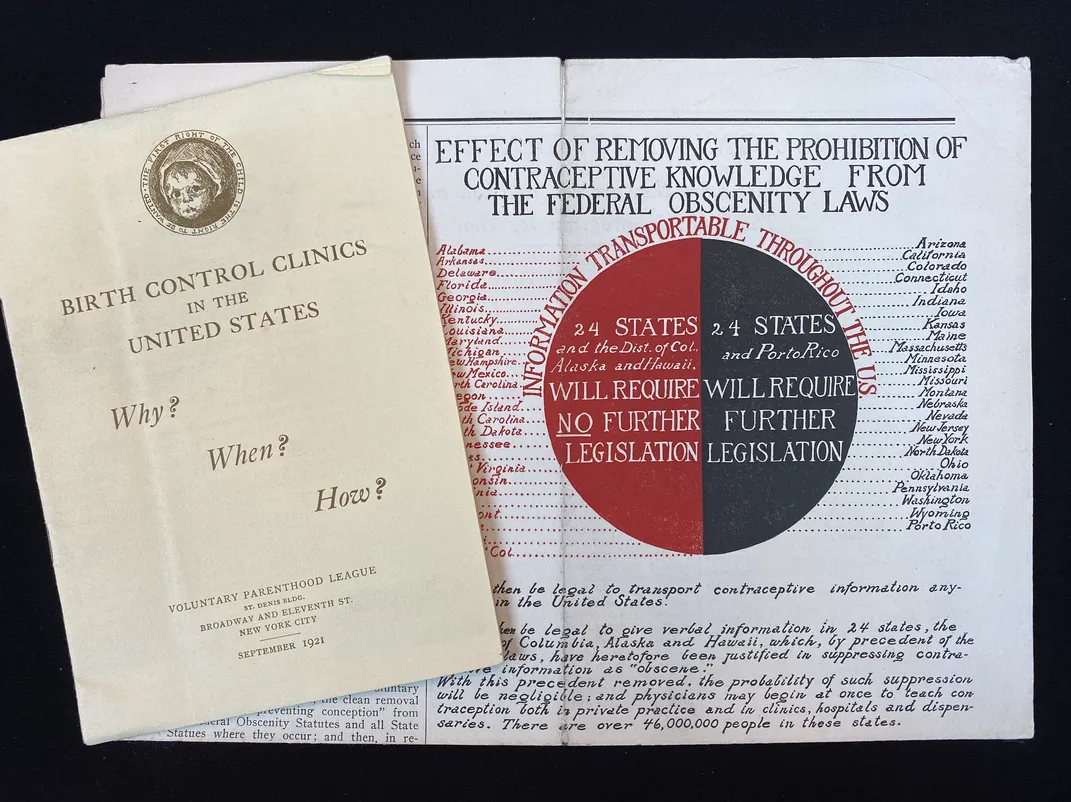 "Dennett believed that anyone who needed contraception should get it without undue burden or expense, without moralizing or gatekeeping by the medical establishment," says Stephanie Gorton, author of Citizen Reporters: S.S. McClure, Ida Tarbell and the Magazine That Rewrote America. "Though she wasn't fond of publicity, she was willing to endure a federal obscenity trial so the next generation could have accurate sex education—and learn the facts of life without connecting them with shame or disgust."
In January 1929, before Ernst had finalized his legal strategy, Dennett was indicted by the government. Almost overnight, the trial became national news, buoyed by The Sex Side of Life's earlier endorsement by medical organizations, parents' groups, colleges and churches. The case accomplished a significant piece of what Dennett had worked 15 years to achieve: Sex, censorship and reproductive rights were being debated across America.
During the trial, assistant U.S. attorney James E. Wilkinson called the Sex Side of Life "pure and simple smut." Pointing at Dennett, he warned that she would "lead our children not only into the gutter, but below the gutter and into the sewer."
None of Dennett's expert witnesses were allowed to testify. The all-male jury took just 45 minutes to convict. Ernst filed an appeal.
In May, following Dennett's conviction but prior to the appellate court's ruling, an investigative reporter for the New York Telegram uncovered the source of the indictment. A postal inspector named C.E. Dunbar had been "ordered" to investigate a complaint about the pamphlet filed by an official with the Daughters of the American Revolution (DAR). Using the pseudonym Mrs. Carl Miles, Dunbar sent a decoy letter to Dennett requesting a copy of the pamphlet. Unsuspecting, Dennett mailed the copy, thereby setting in motion her indictment, arrest and trial. (Writing about the trial later, Dennett noted that the DAR official who allegedly made the complaint was never called as a witness or identified. The activist speculated, "Is she, perhaps, as mythical as Mrs. Miles?")
When news of the undercover operation broke, Dennett wrote to her family that "support for the case is rolling up till it looks like a mountain range." Leaders from the academic, religious, social and political sectors formed a national committee to raise money and awareness in support of Dennett; her name became synonymous with free speech and sex education.
In March 1930, an appellate court reversed Dennett's conviction, setting a landmark precedent. It wasn't the full victory Dennett had devoted much of her life to achieving, but it cracked the legal armor of censorship.
"Even though Mary Ware Dennett wasn't a lawyer, she became an expert in obscenity law," says constitutional historian Weinrib. "U.S. v. Dennett was influential in that it generated both public enthusiasm and money for the anti-censorship movement. It also had a tangible effect on the ACLU's organizational policies, and it led the ACLU to enter the fight against all forms of what we call morality-based censorship."
Ernst was back in court the following year. Citing U.S. v. Dennett, he won two lawsuits on behalf of British sex educator Marie Stopes and her previously banned books, Married Love and Contraception. Then, in 1933, Ernst expanded on arguments made in the Dennett case to encompass literature and the arts. He challenged the government's ban on James Joyce's Ulysses and won, in part because of the precedent set by Dennett's case. Other important legal victories followed, each successively loosening the legal definition of obscenity. But it was only in 1970 that the Comstock Laws were fully struck down.
Ninety-two years after Dennett's arrest, titles dealing with sex continue to top the list of the American Library Association's most frequently challenged books. Sex education hasn't fared much better. As of September 2021, only 18 states require sex education to be medically accurate, and only 30 states mandate sex education at all. The U.S. has one of the highestteen pregnancy rates of all developed nations.
What might Dennett think or do if she were alive today? Lauren MacIvor Thompson, a historian of early 20th-century women's rights and public health at Kennesaw State University, takes the long view:
While it's disheartening that we are fighting the same battles over sex and sex education today, I think that if Dennett were still alive, she'd be fighting with school boards to include medically and scientifically accurate, inclusive, and appropriate information in schools. ... She'd [also] be fighting to ensure fair contraceptive and abortion access, knowing that the three pillars of education, access and necessary medical care all go hand in hand.
At the time of Dennett's death in 1947, The Sex Side of Life had been translated into 15 languages and printed in 23 editions. Until 1964, the activist's family continued to mail the pamphlet to anyone who requested a copy.
 "As a lodestar in the history of marginalized Americans claiming bodily autonomy and exercising their right to free speech in a cultural moment hostile to both principles," says Gorton, "Dennett's is a name that deserves to be known."