The First Self-Proclaimed Drag Queen Was a Formerly Enslaved Man
In the late 19th century, William Dorsey Swann's private parties attracted unwelcome attention from authorities and the press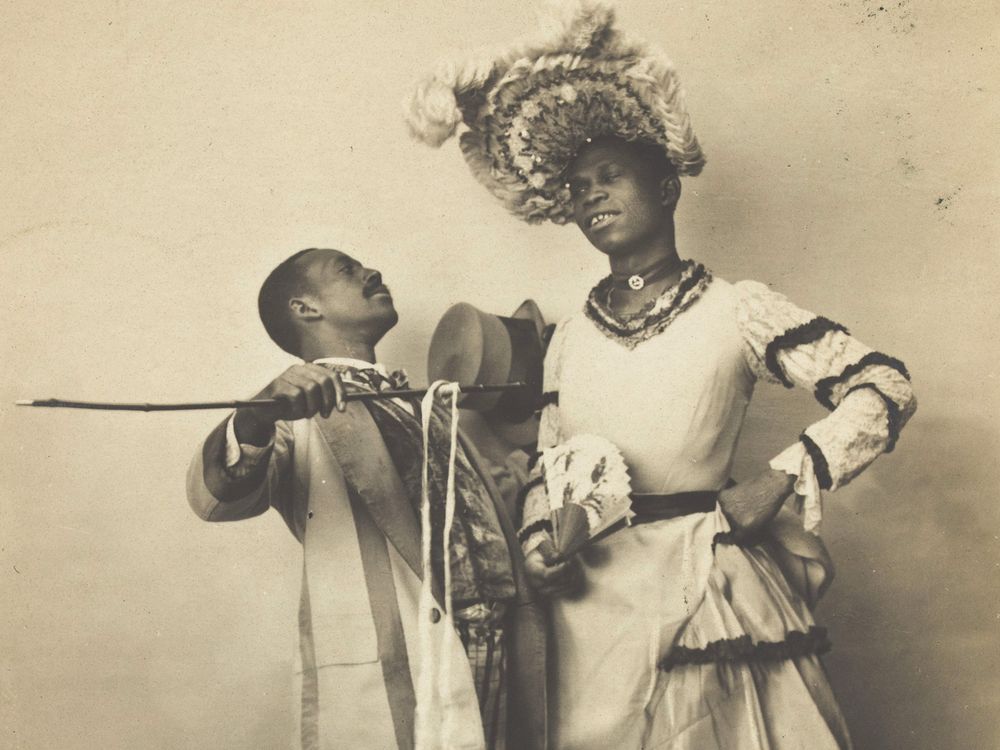 In the late 1880s, a formerly enslaved man named William Dorsey Swann started hosting private balls known as drags, a name possibly derived from "grand rag," an antiquated term for masquerade balls. Held in secret in Washington, D.C., these parties soon caught authorities' attention.
As the Washington Critic reported in January 1887, police officers who raided one such gathering were surprised to encounter six Black men "dressed in elegant female attire," including "corsets, bustles, long hose and slippers." The following April, the Evening Star reported on a raid that targeted men in "female attire of many colors," as well as "gaudy costumes of silk and satin." On both occasions, authorities arrested the party guests and charged them with "being suspicious characters."
Journalist and historian Channing Gerard Joseph first learned about Swann's parties in 2005, when he was a graduate student browsing an online newspaper database. The article he came across, a Washington Post story from April 1888, spotlighted Swann, "who was arrayed in a gorgeous dress of cream-colored satin." He "rushed toward the officers and tried to prevent their entering."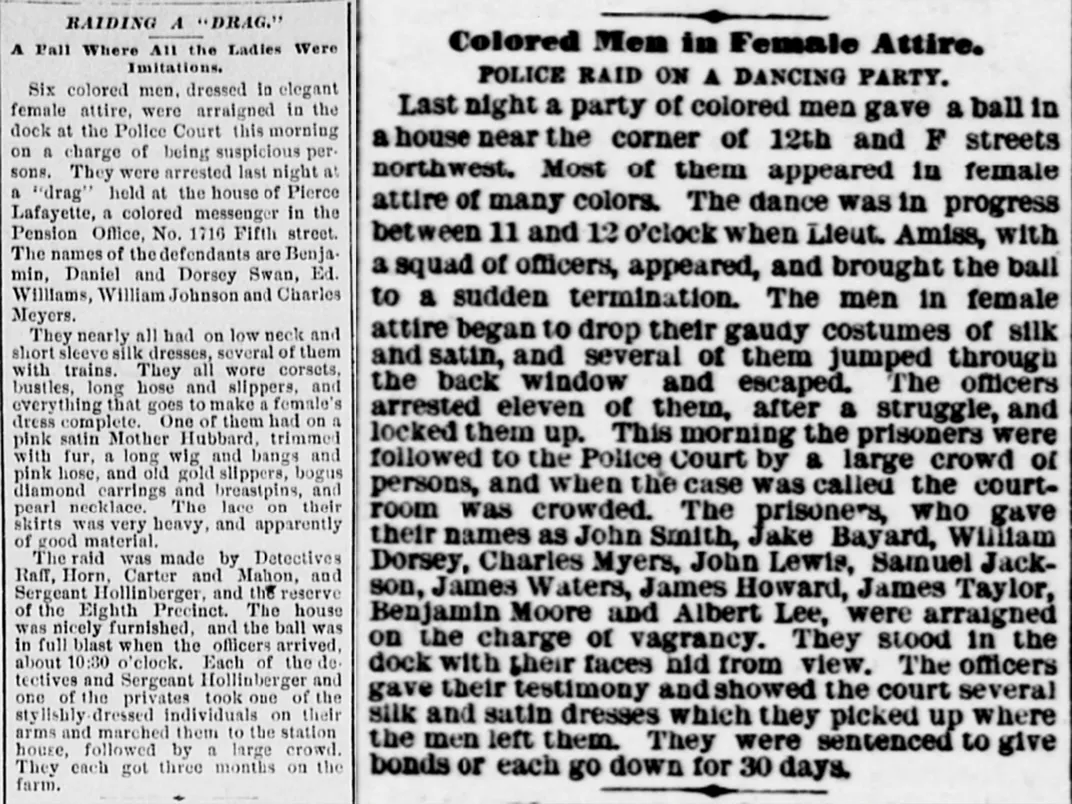 Joseph's chance find marked the beginning of a yearslong quest to uncover Swann's story—and, with it, the history of drag in the United States. He chronicles the results of this research in an upcoming book titled House of Swann: Where Slaves Became Queens—and Changed the World. Drawing on extensive archival research, Joseph presents a compelling portrait of the nation's first self-proclaimed drag queen. The historian proudly positions Swann as the "first queer American hero."
The identification of Swann as the first reported drag queen in the U.S. is a "major event," says Jen Manion, a historian at Amherst College. "LGTBQ history is hampered by the lack of diaries and personal letters and family papers, because you just don't put [those feelings] in writing." For much of recorded history, Manion adds, being gay or bisexual was considered "a sin; it's illegal."
Joseph says his research resurfaces the "experiences of queer people, … historical experiences, not fictionalized experiences, documenting them rather than speculating." These findings, in turn, helped him pinpoint the birth of "the drag queen."
---
The definition of drag is subject to debate. According to the National Center for Transgender Equality, the term refers to "a type of entertainment where people dress up and perform, often in highly stylized ways." Encyclopedia Britannica notes that drag often seeks to undo "gender norms through doing (or dressing) the part of the opposite sex."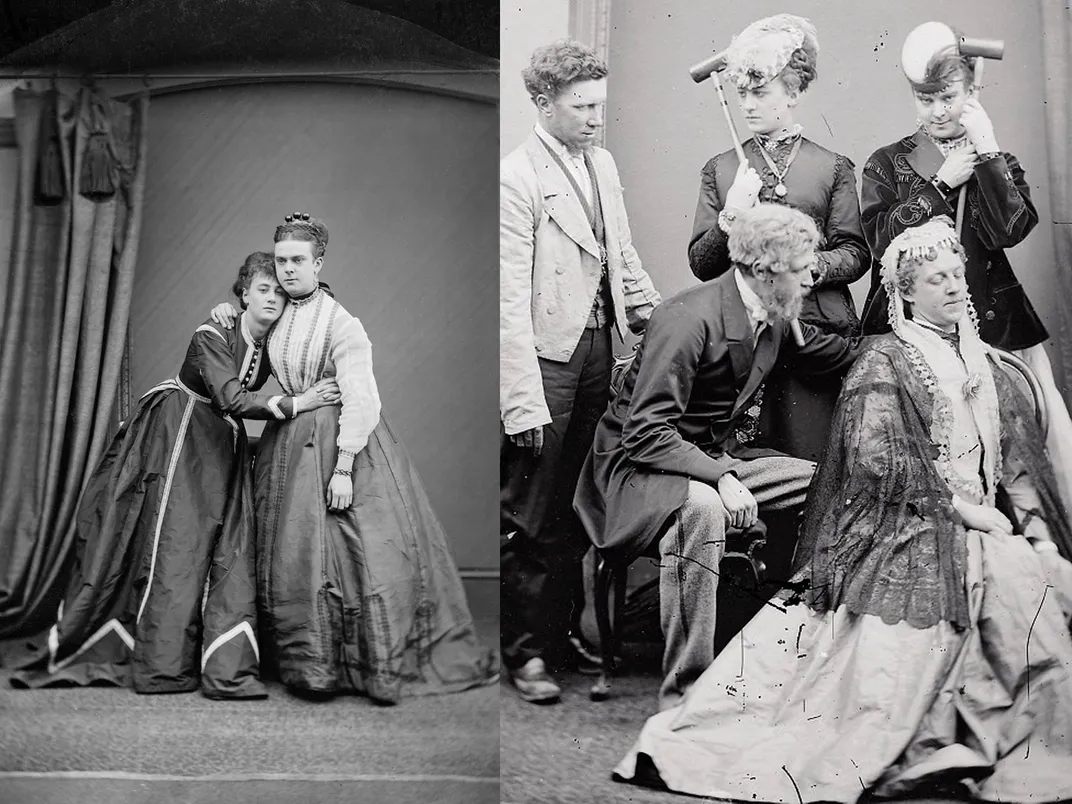 The concept of drag "existed for some period of time unknown," says Joseph. But the term only came into use in 19th-century Great Britain, where Joseph says it referred to "a gathering of people, particularly men, who were dressing as women." In 1871, two members of the British aristocracy were put on trial after they were caught dressing as women in public. Authorities charged Ernest "Stella" Boulton and Frederick "Fanny" Park with "conspiring and inciting persons to commit an unnatural offense." A jury found the defendants not guilty but handed down a minor indictment to the men for wearing women's clothing.
Cross-dressing, which is often a component of drag, has a lengthy history on both the stage and the screen, from Elizabethan-era performances in which men played women to Japanese Kabuki theater. In the early 20th century, performers like Julian Eltinge became stars by impersonating women during the vaudeville craze. In the 1950s, Milton Berle dressed as a woman on his variety TV show, as did comedian Flip Wilson in the early 1970s. In the early 1980s, the sitcom "Bosom Buddies" starred Tom Hanks and Peter Scolari as two young men who disguise themselves as women so they can live in an inexpensive, women-only apartment building.
While some historians would consider all of these cross-dressing performances drag, Joseph takes a narrower approach, believing that drag requires two key elements: an intentional celebration of gender expression and a competition. He points out that Shakespearean actors didn't dress up as women as a form of self-expression but rather because women were barred from appearing on stage during Tudor times. (The "grand rag" theory put forth by Joseph is one explanation for the origins of the word "drag"; another theory suggests the term originally referred to how long dresses worn by male actors "dragged" across the stage.)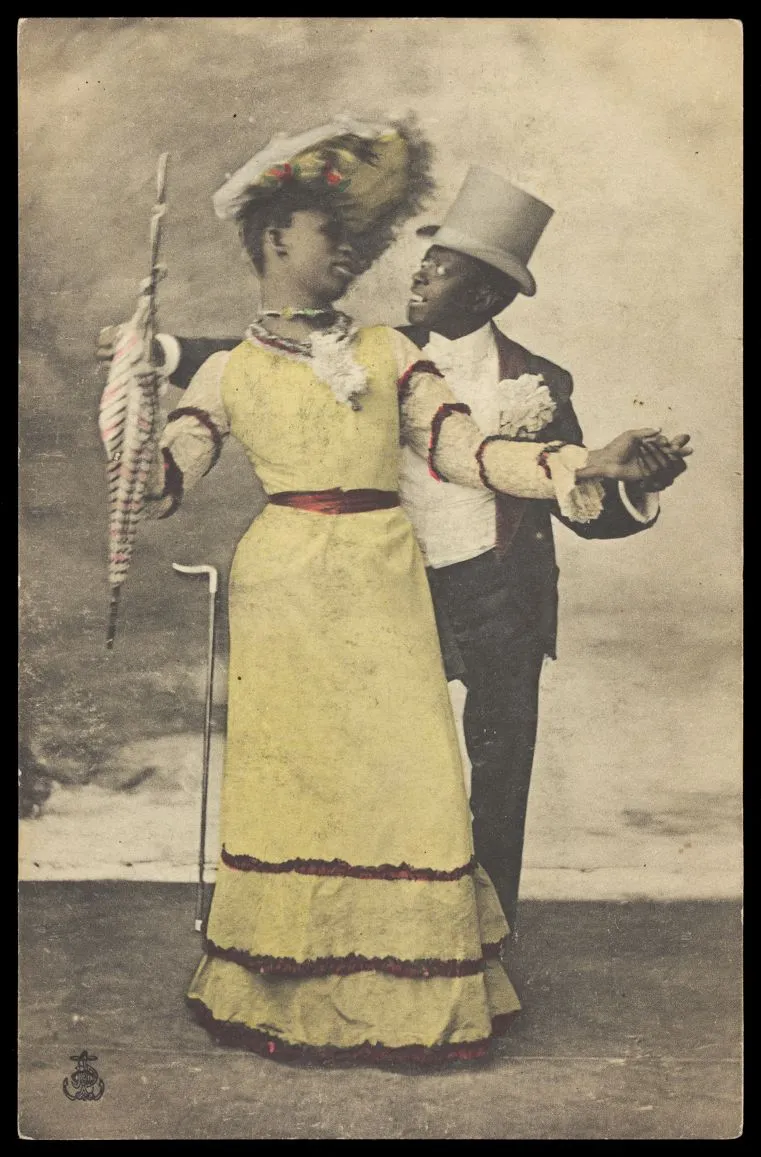 Historian Kathleen Casey, author of The Prettiest Girl on Stage Is a Man: Race and Gender Benders in American Vaudeville, takes a much wider view of drag. While she includes all manner of cross-dressing performances in her definition, she doesn't think there will ever be "a stable meaning of the term 'drag.'" Casey adds, "Drag is about race, class and sexuality as much as it is about gender. If we focus exclusively on only one of these intersections, we fail to see how drag performances are layered across time and space and can have multiple meanings for different audiences." Drag, she says, is really about a performer's own perspective of their work, as well as audiences' understanding of this work.
Many of the "contemporary categories and terms that we use in modern life to describe LGBTQ people or sexual and gender minorities" date to the late 19th century, says Manion. "Lesbian," for instance, was first used in a medical journal in 1883. The historian adds, "We debate amongst ourselves as scholars when it seems appropriate to use contemporary terms to describe things [in] the past, but in this case, these were terms used by … the people at the time as well."
---
Swann's story is tightly woven with the celebration of Black Americans' emancipation from slavery. Months before Abraham Lincoln issued the Emancipation Proclamation on January 1, 1863, the D.C. Compensated Emancipation Act of 1862 ended slavery in the nation's capital. The April 1862 act freed more than 3,000 enslaved people and drew thousands of Black Americans to Washington, which quickly became a center of Black political, intellectual and cultural life. Between 1860 and 1870, the city's Black population tripled in size, from 14,136 to 43,404.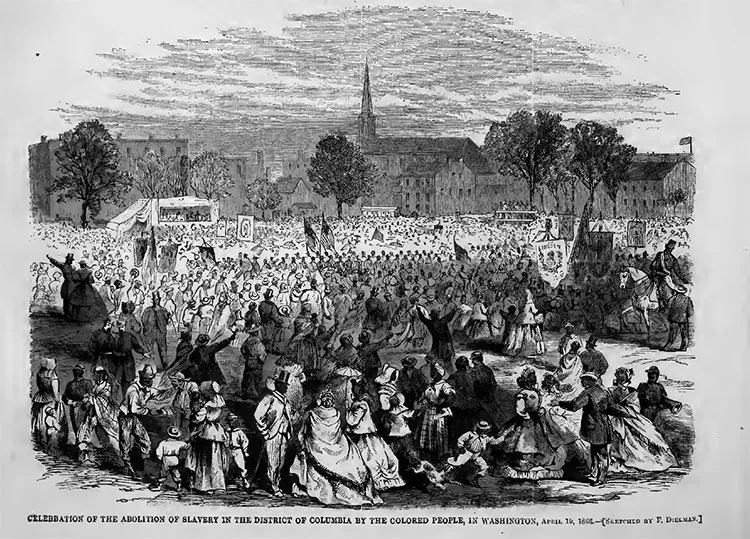 Swann was born into slavery in Washington County, Maryland, around 1858. According to a 2021 entry by Joseph in the African American National Biography, Swann was the fifth of 13 children born to enslaved housekeeper Mary Jane Younker and enslaved wheat farmer and musician Andrew Jackson "Jack" Swann. (His biological father may have been a white man, but Joseph hasn't found definitive evidence confirming this theory.) After the Civil War ended in 1865, Swann's parents bought a plot of land and started a farm. Encouraged to work as soon as he was old enough, the young Swann found employment as a hotel waiter. In 1880, he relocated to Washington, where he worked as a janitor and sent money back home to his family.
Like Washington more broadly, the capital's underground queer networks were divided into white and Black communities that rarely intersected. As a 2019 report prepared for the city's Historic Preservation Office notes, "It was a hushed fact that Lafayette Square in D.C., which is adjacent to the White House, was a known cruising spot for gay men, both Black and white," but the majority of these individuals were only interested in liaisons with partners of the same race. An exception to this trend was Washington's drag scene, which often attracted mixed-race audiences.
Forging a place for himself in the city's queer Black community, Swann held parties that Joseph deems the first documented "drag balls" in American history. Held in secret, they provided a safe space for gender expression but were risky to attend. "A large but undetermined number managed to flee during the police raids, but the names of those arrested and jailed were printed in the papers, where the men became targets of public scorn," wrote Joseph for the Nation in 2020. "In post-Civil War America, there was very little patience for men who subverted gender norms." Sentences for those charged with attending drag balls ranged from around three to ten months.
At Swann's gatherings, guests donned women's clothing or men's suits and danced to folk music. The balls included a competitive element, a "resistance dance" that hearkened back to the antebellum era, says Joseph. Known as a cakewalk, the contest was originally held by enslaved people on Southern plantations. Coupled dancers "executed walking steps and figures in precise formations as if in mimicry of the white man's attitudes and manners," writes Richard Kislan in The Musical: A Look at the American Musical Theater. Enslavers, seemingly unaware they were being mocked, judged the contest and gave the winning couple a cake as a prize.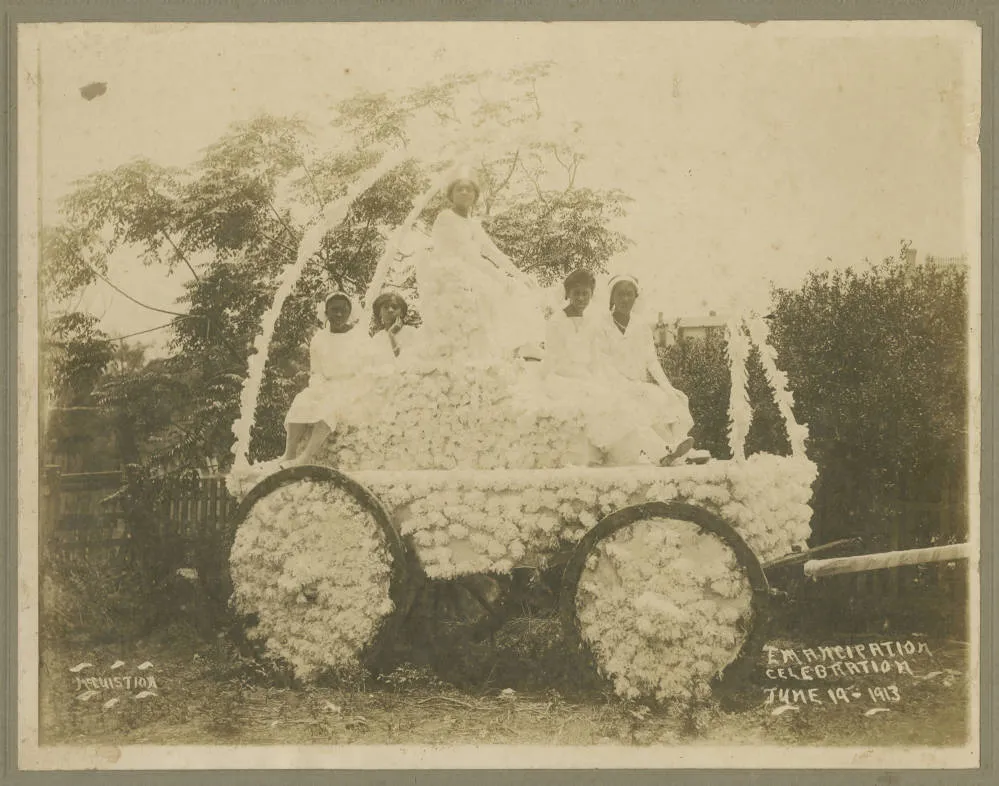 Around this same time, Swann became enthralled by the "queens of freedom" crowned at Washington's Emancipation Day parades—annual celebrations first held in April 1866. Historically, each neighborhood was represented by a woman who "personified freedom for Black people," according to Joseph. Inspired by these queens, Swann started crowning the winners of his dance competitions the "queen of the ball," says Joseph.
Swann also adopted the title for himself. As the Washington Critic noted on April 13, 1888, "William Dorsey, who, by the way, was the 'queen,'" was one of 13 people arrested during a raid on a "drag party" the previous night.
"There's this concept of drag, which is separate, and there's the concept of queens of freedom, and in D.C. in this particular time, post-slavery, post-Reconstruction, these two concepts collide," says Joseph. "To identify as a drag queen, which is what William Dorsey Swann did, is combining these two strains, these two cultural traditions."
---
The 1880s saw a "wave of laws passed in cities all across the country explicitly banning cross-dressing," says Manion, who adds that the rules were "applied very selectively" and were riddled with inconsistencies and contradictions. The arrests of Swann and his friends were "even more sensationalized in the press and probably drew the attention of authorities because most of the participants were Black," Manion explains. "And this is in Jim Crow America. For queer … Black Americans to just see so much joy and freedom in their gender expression at this time was definitely seen as a threat."
In late 1895, authorities arrested Swann for "keeping a disorderly house"—a euphemism for a brothel. As the Evening Star reported on January 13, 1896, "a number of men, white and colored, were found in this place, which Judge Miller characterized as a 'hell of iniquity.'"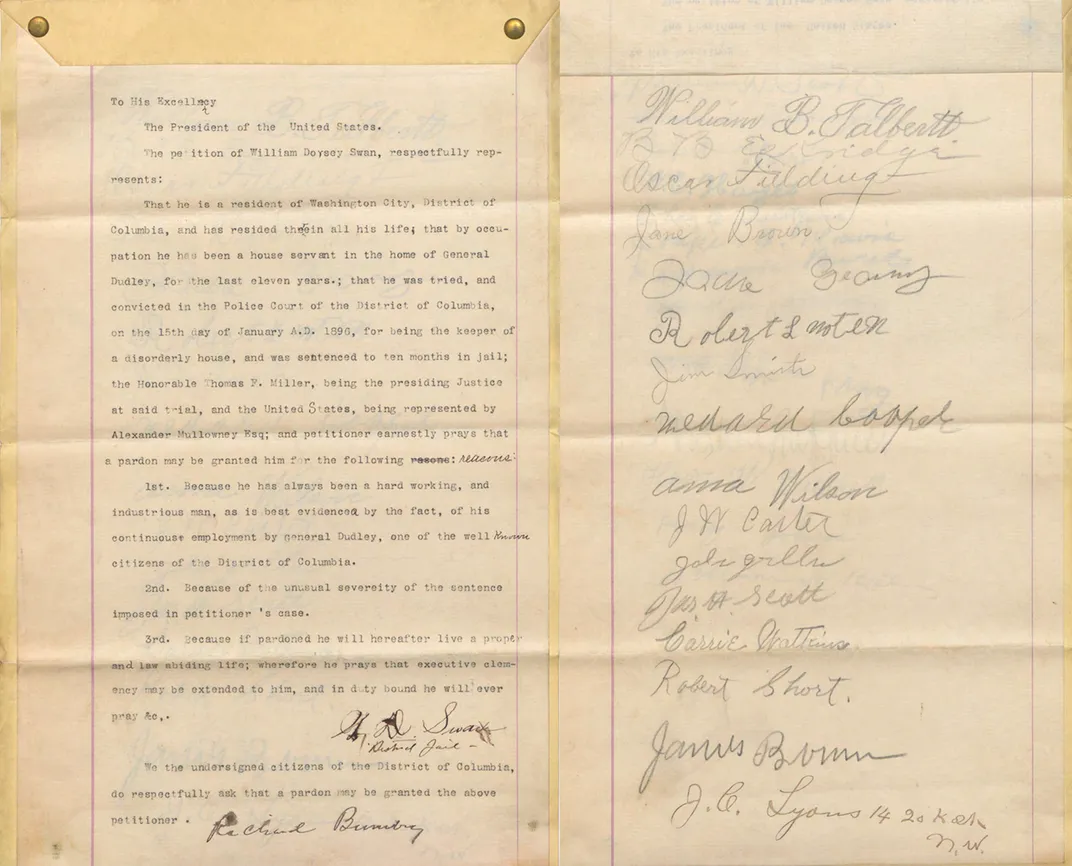 The court sentenced Swann to 300 days in prison. After serving three months of his sentence, Swann, who had pled not guilty, filed a petition for a pardon from President Grover Cleveland, says Netisha Currie, an archives specialist at the National Archives, which houses a copy of the petition. In a show of support, 30 of Swann's friends signed the document. But U.S. Attorney A.A. Birney argued vehemently against the pardon, stating, "The prisoner was in fact convicted of the most horrible and disgusting offenses known to the law; an offense so disgusting that it is unnamed. … His evil example in the community must have been most corrupting."
Ultimately, Cleveland denied the petition. Still, wrote Joseph for the Nation, Swann's unsuccessful attempt to clear his name represents the earliest documented example of an American activist taking "specific legal and political steps to defend the queer community's right to gather without the threat of criminalization, suppression or police violence."
As Manion says, "What's unique about [Joseph's] work is that it captures a collective community. When we have been able to identify queer and trans figures in this era and earlier, we find them in isolation. And we can seldom connect the dots to say, 'Oh, these two couples were friends. They always hung out.' … We have very little evidence of collective socializing."
Writing in the African American National Biography, Joseph noted that Swann, "feeling defeated and likely unable to find work given his growing infamy … had retired from Washington's queer underground by 1900 and returned home to Hancock," where he died in December 1925. But drag balls continued in D.C., even expanding to other cities and becoming public events in the early 20th century. One of Swann's younger brothers, a tailor named Daniel J. Swann, continued in his sibling's footsteps by costuming the Washington drag community until his own death in 1954.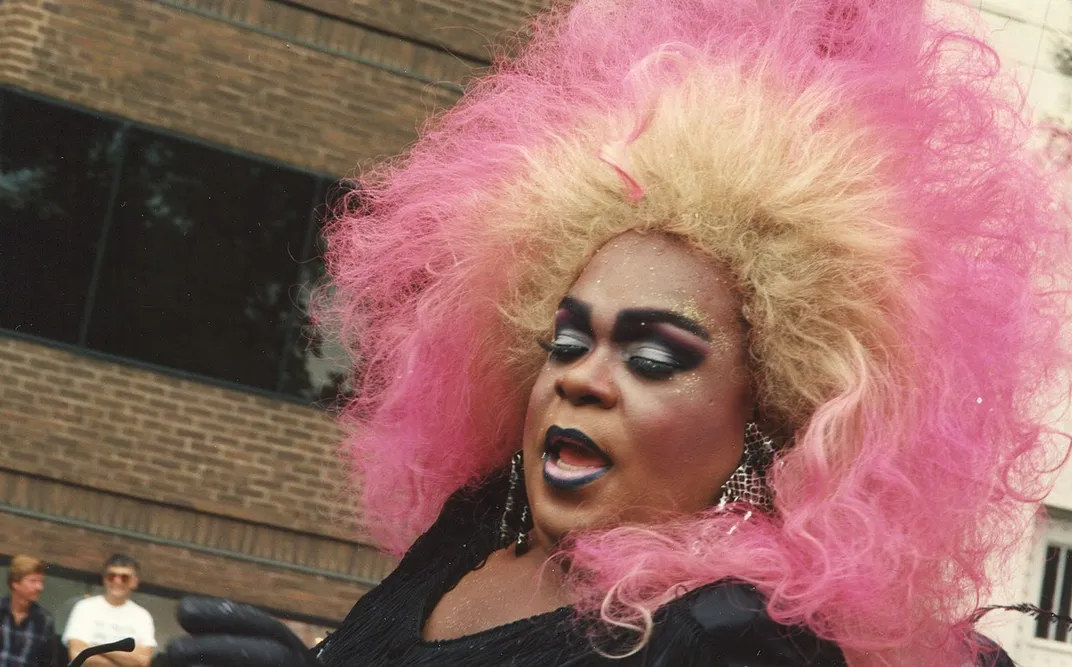 No known pictures of Swann survive. But his contributions to queer activism in Washington will soon be recognized with the redesignation of a stretch of Swann Street Northwest in his honor. The street was originally named for Thomas Swann, a former Maryland governor and Baltimore mayor who bore no relation to the drag queen.
"We have seen so much anti-trans and anti-drag legislation and rhetoric around the country in a very problematic way," says Brooke Pinto, a D.C. Council member who introduced the bill. "In Washington, D.C., where we are proud to have so many trans residents, we [need to] speak up and recognize, sometimes through symbolism, sometimes through legislation, how important these issues are."
The bill also calls for a historic plaque to be posted in Dupont Circle, a Washington neighborhood with a rich LGBTQ history. The plaque will sit at the corner of New Hampshire Avenue, Swann Street Northwest and 17th Street Northwest.
"One of the things that's so exciting about this case is that it is an African American man who was formerly enslaved," says Manion. Such individuals "just don't get … recognition in our histories of LGBTQ people, in part because we usually can't find them in the archives. But … Swann was hiding in plain sight."