Summer Olympics Look, a Poem
Poet J. Allyn Rosser's new piece on watching the Olympic Games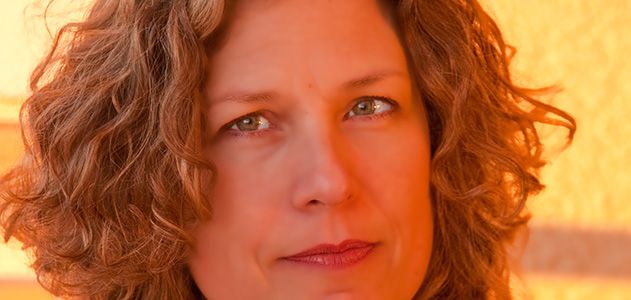 Only five of us were arguing about the score
of a forward one-and-a-half triple twist
with absolutely rip entry, executed
by an unpronounceable stiff-stepping Russian,
because the sixth was busy in the kitchen.
I couldn't help noticing how Jane had made
every surface sparkle, clutter-free, neat tray
of snacks, napkins fanned on the coffee table,
fresh daisies on the mantel and by the door.
The Russian's entry was smooth, minimal splash,
but his come out had been a tiny bit clumsy.
So Jane's future ex-husband said, anyway,
and when he called out that he wouldn't mind
another beer as long as she was up,
and she called back that she'd just brought him one,
he had to say something.  Because there it stood,
still frosty, darkening the coaster at his elbow.
He said now that's the sign of a good wife,
like a good waitress, you're hardly even aware
when she's there.  By now Jane had entered,
her arms crossed in a kind of tuck position.
Her approach was understated but forceful,
and the deftness of the look she sent him
when he finally looked up at her
was so pure and deep and swift, it left
hardly a ripple there in the room among us.