Before Serial, There Were These Groundbreaking Examples of Serialized Non-Fiction
Can't wait for the next episode of the podcast series? Take a look at these popular predecessors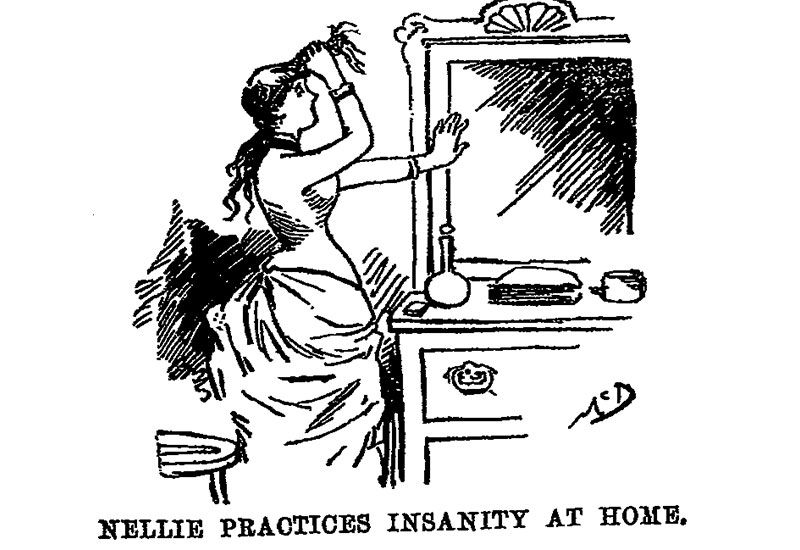 Serial, a new podcast that spends an entire season focusing on a 15-year-old murder, has taken the world by storm. It is the top-rated podcast on iTunes and each episode has been downloaded or streamed at least 1.2 million times. The popular program has been compared to Truman Capote's serialized story about a brutal 1959 murder and has even spawned a parody podcast.
Produced by the creators of This American Life and hosted by veteran journalist Sarah Koenig, Serial follows Koenig's re-investigation of the 1999 murder of Baltimore high school student Hae Min Lee. Lee's ex-boyfriend Adnan Syed was convicted for her murder and is serving a life-sentence in a Maryland correctional facility, but still insists that he is innocent.
Eight episodes of Serial have aired so far, and it's far from clear what the conclusion will be. Will Koenig be able to exonerate Adnan? What really happened to Hae? And what is Jay's role?
While the serial format employed by Koenig for her show is perhaps unique to radio, it has a long tradition in print journalism.  So if you're a Serial fan and find the week wait between new episodes to be torture, consider diving into one of these other examples of the genre that some call "non-fiction serial", many of which had lasting impacts on how the public viewed important issues such as war, the treatment of mental patients, privacy in the modern age, and climate change.
Truman Capote's chilling tale of the savage 1959 murder-by-shotgun of the Clutter family in Holcomb, Kansas was first published as a four-part serial in The New Yorker. It was released in book form the following year, setting the gold standard of the non-fiction novel.
Ten Days in a Madhouse
In the 19th century, American journalist Elizabeth Jane Cochrane faked insanity to study a mental institution from within. Cochrane got herself committed to Blackwell's Island Insane Asylum in New York. Writing under the pen name Nellie Bly, Cochrane's reports of brutality and neglect were initially published as a 17-part series of articles for the New York World; the articles were later complied into a book, Ten Days in a Mad-House. The asylum began implementing changes almost immediately; when Bly returned to Blackwell's Island a month later with a grand jury in tow, according to Mental Floss, "many of the abuses [including sanitary conditions and overbearing nurses] had been corrected."
Beginning last summer, Grist began publishing a series that aimed to provide a levelheaded assessment of genetically modified foods. The 29-part series, most of them written by reporter Nathanael Johnson, examined everything from the myths surrounding GM crops to the mixed benefits of biotech seeds for farmers.
Black Hawk Down
In 1997, The Philadelphia Inquirer published a series of 29 articles by reporter Mark Bowden that documented the Battle of Mogadishu in Somalia, the most intensive close combat in U.S. Military history since the Vietnam War. One of the key events captured in the articles was the downing of a pair of U.S. Black Hawk helicopters. To write the articles, Bowden drew upon interviews with the men who fought in Mogadishu, as well as transcripts of military radio transmissions and a review of classified videotape. The series was later published as the book Black Hawk Down: A Story of Modern War, which was then adapted into a critically acclaimed movie.
In 2005, the New Yorker magazine published a three-part series titled The Climate of Man by staff writer Elizabeth Kolbert that examined the issue of climate change by often times visiting the people and places that were directly being affected. Kolbert later expanded upon her reporting for the series in a book about climate change called Field Notes from a Catastrophe.
Seeking a Good Death
The 1997 Pulitzer Prize for Explanatory Journalism was awarded to Michael Vitez, a reporter for The Philadelphia Inquirer, for his five-part series on the choices that confronted critically ill patients who sought to die with dignity.
One of the classic examples of narrative science journalism, John McPhee's 1973 story about American physicist and prominent nuclear weapon designer Ted Taylor was initially published as a three-part series for the New Yorker. McPhee toured American nuclear institutions with Taylor and showed how easy it would be for a terrorist to steal nuclear material from private industry to create their own atomic bombs. The series' title, The Curve of Binding Energy, refers to the amount of nuclear binding energy needed to hold atomic nuclei together. The articles were later published as a book under the same name.
The Snowden Bombshells
Last summer, The Guardian newspaper published a series of articles by journalist Glenn Greenwald, independent filmmaker Laura Poitras, and others that exposed the extent to which the U.S. National Security Agency was violating the privacy rights of Americans. The material used to report the series was provided by former intelligence analyst and exiled whistleblower Edward Snowden. The series of 14 articles won The Guardian a 2014 Pulitzer Prize in the category of Public Service.