The Ridiculous World of Magna Carta Kitsch
Throughout the United Kingdom, retailers are going mad over an 800-year-old document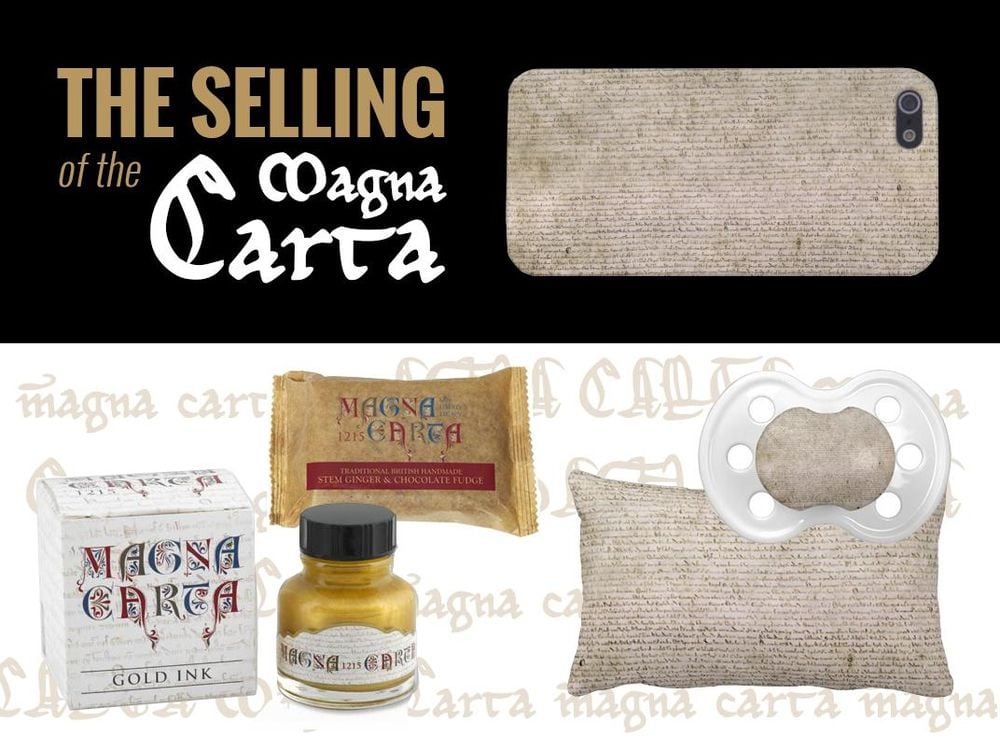 Famous stick-in-the-mud Oliver Cromwell may have once dismissed the Magna Carta as "Magna Farta", but for most of the rest of world, the document remains a touchstone of modern democracy. Its import and resonance is no more evident than in the staggering amount of Magna Carta tchotchkes available to purchase – everything from iPhone cases to tote bags are emblazoned with the bunched-up, Medieval print, an abbreviated form of Latin that even scholars have a hard time making out. And with the 800th anniversary of the sealing of the talismanic charter approaching in June, the floodgates have well and truly opened.
Whether or not the Magna Carta is precisely worthy of this absolute worship in the form of souvenirs is debatable. After all, while the Magna Carta did, for the first time, force the king to be subject to his own laws, it was largely a stopgap response to a political crisis, not a statement of fundamental rights. Its immediate beneficiaries were a bunch of wealthy barons, and when it speaks of "free men," it's mostly these guys being referred to. Even so, what began with the Magna Carta has gathered momentum in the intervening 800 years, snowballing into concrete efforts to codify and enshrine human rights. And what better way to celebrate that than through merchandising?
Rulers of Law, Magnet Cartas, and snacks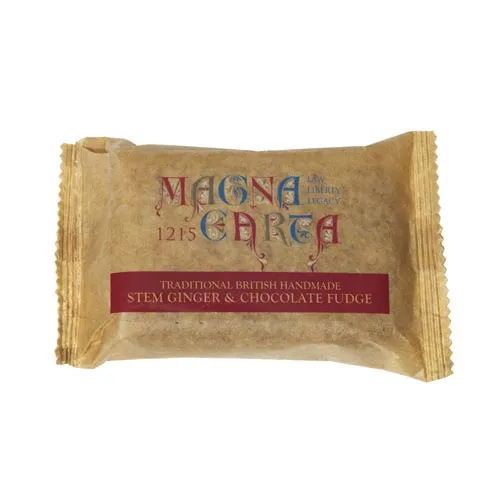 The British Library's new exhibition, "Magna Carta: Law, Liberty, Legacy," brings together the four surviving 1215 Magna Cartas under one roof, using the occasion to explore the real meaning and context of the iconic text. It will also prove an excellent opportunity to sell stuff. The Library's gift shop is already doing a brisk trade in Magna Carta-themed items including, but certainly not limited to: Rulers (the Library's website describes the rulers as "striking", which seems like a joke); erasers; pencils; leather bookmarks; ceramic buttons; magnets (obviously); and, most excitingly, "traditional British handmade vanilla fudge", probably best accompanied by the special edition Magna Carta mead (get it? Runny-mead? Where King John was forced to agree to the Magna Carta?), served chilled in one of their Magna Carta 1215 silver beer steins (you can rest it on this 1215 Magna Carta drinks coaster). Justice never tasted so good. 
For babies and dogs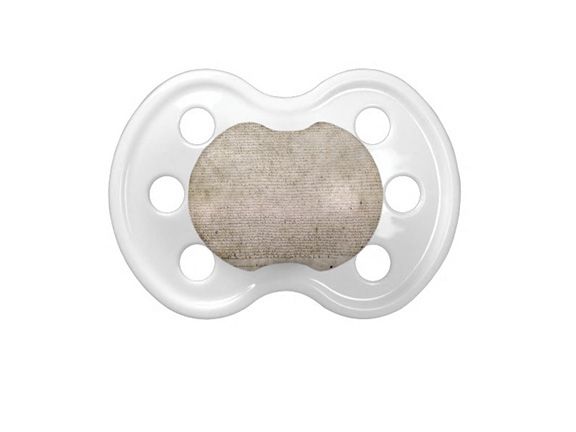 Notably, the Magna Carta does not guarantee the right to free speech, not even for babies, so these pacifiers bearing the fine print of a 1215 Magna Carta are fairly appropriate. Then there's this adorable onesie, proclaiming to all and sundry that your offspring believes in rule of law (despite what feels like all other evidence to the contrary.) Or this somewhat less appropriate for babies one, featuring a cartoon king and queen in chains and the punchline, "I didn't know the Magna Carta had small print!". Children, by the way, are only mentioned briefly in the Magna Carta, as heirs: Clause 11, for example, reads, "If he leaves children that are under age, their needs may also be provided for on a scale appropriate to the size of his holding of lands." As for dogs, they're not mentioned at all, but don't let that stop you from buying your furry friend this fine dog shirt. 
For the kids
For all its confusing aspects, the story of the Magna Carta is a fairly fun thing to explain to children. This is in large part due to the fact that it has an excellent villain, in the form of King John, a figure who presents a great opportunity for kids to learn a expand their vocabulary of pejorative terms. Case in point, what Ladybird, publishers of fine children's books, has to say about him in their history book, King John and Magna Carta: 
"King John was probably the worst king to ever mount the throne of England. He was cruel and treacherous, a boastful coward; mean and deceitful as a man, utterly untrustworthy as a king. He died loathed by everyone who knew him regretted by none." 
Ouch. That comes from the publisher's 1969 version of its King John story, featuring a swarthy, shifty-looking King John being dressed down by a baron on the cover; the book is being reissued in all its vintage kitsch glory this year in celebration of the anniversary. 
For the Magna Hater
Oliver Cromwell, Lord Protector and dictator of the short-lived Commonwealth of England in the 1650s, would probably have loved this Magna Carta dartboard – if he hadn't outlawed all fun, including but certainly not limited to games. The board comes with six darts: Three American flag themed, three Union Jack themed, which must mean something. 
I Heart Magna Cartas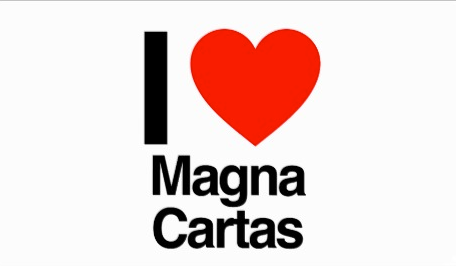 You can buy virtually anything you want with the faintly bizarre claim "I Heart Magna Cartas" on it, from iPhone cases and t-shirts to baby onesies and stickers. "Magna Cartas" may have a strange ring to it, but it's actually more accurate than the designers of these fine products probably knew: The 1215 Magna Carta was issued in as many as 41 copies, one for each shire and the Cinque Ports; following that, there were re-issuings of the Great Charter in 1216, 1217, 1225, and 1297. Magna Cartas indeed.
The tea towels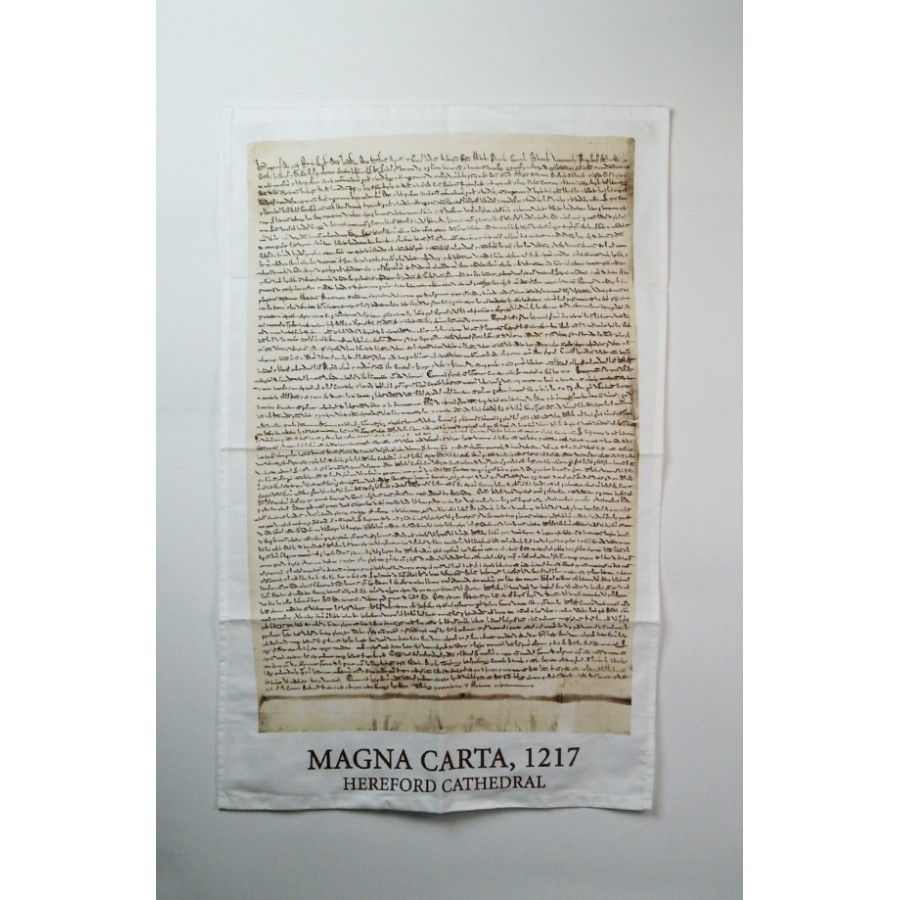 It would not be a British event without commemorative tea towels and with this, the 800th anniversary of the Magna Carta, you have your pick of designs. You could be wiping your hands on the heralds of the rebellious Magna Carta barons, Hereford Cathedral's 1217 version, a 1215 version with the official Magna Carta 800 logo, or a another 1215 version.
For people with a lot of money
Living large like a Magna Carta baron (before King John came round to take all your money, that is)? Then perhaps you need a sterling silver Magna Carta celebration goblet, £795. Or this limited edition, highly detailed facsimile of a 1215 Magna Carta, just £1500? Or this shiny silver Magna Carta money clip, £90? Or maybe you should just go all out and buy the ultimate Magna Carta souvenir: A 1297 copy of the Magna Carta. David Rubenstein, private equity billionaire and a member of the Smithsonian's Board of Regents, bought a 1297 copy of the Magna Carta, bearing the wax seal of Edward I, in 2007 at a Sotheby's auction for $21.3 million. Rubenstein loaned the document to the National Archives in Washington, D.C., where it lives now. 
The misleading uncirculated £2 coin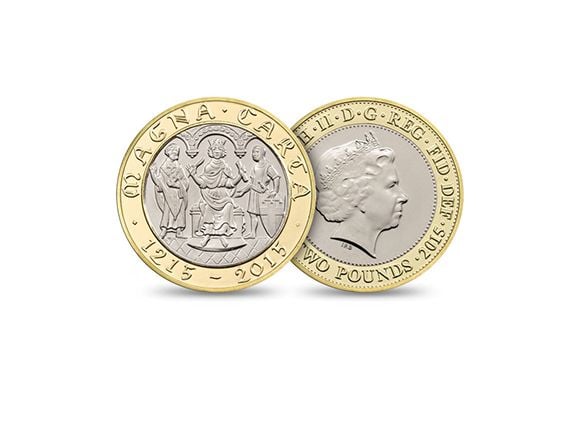 This year, the Royal Mint is issuing a commemorative £2 coin. The coin won't be circulated, but it's still doing a good job of perpetuating one of the great myths of the Magna Carta – the idea that King John actually sat down and put quill to parchment at Runnymede. The coin features what British newspapers gleefully dubbed a "schoolboy error," John posed with a quill in his hand. John categorically did not sign anything at all at Runnymede – there's no evidence that he could even write, for one thing, and for another, his signature would not have held any authority. Rather, John's seal, the physical evidence of his power, would have been applied to the copies of the Charter before they were sent out, authenticating them.