Preserving Negro League History Has Never Been Easier, or Harder, Depending on Who You Ask
While digitization of old newspapers has led to a statistical renaissance in baseball archives, the stories of those who played the game are being lost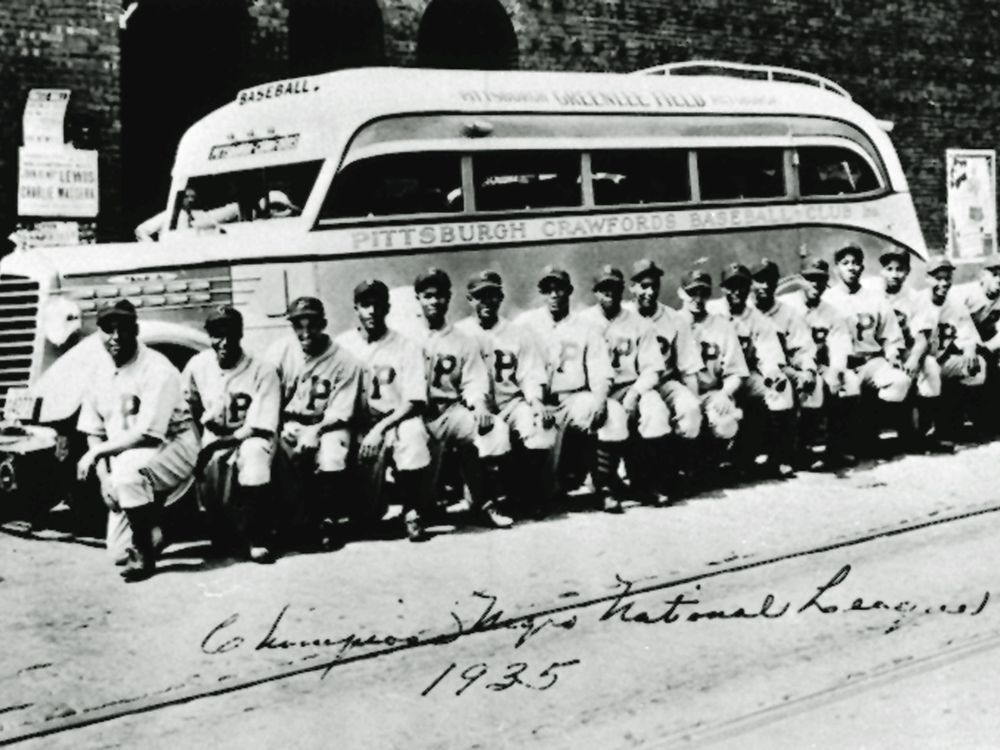 When the World Series opens up at Fenway Park tonight, all eyes will be on Boston Red Sox right fielder Mookie Betts. Only 26, the three time All-Star is the odds-on favorite to win the 2018 American League MVP. Betts has advanced statistics to thank—primarily WAR (Wins Above Replacement Players), in which he notched a 10.1. Going back 117 seasons, there have only been 50 10+ WAR seasons, putting Betts in heady Boston company. In its "Similar Batters Through 25" category, Baseball-Reference.com lists Betts alongside fellow Red Sox outfielders Jim Rice and Carl Yastrzemski. Both men are in the Hall-of-Fame.
Comparing modern players with the greats of yore is one of the joys of baseball in the digital age, a smartphone in hand with the game on television. Maintaining ties to baseball's past is particularly important in the case of Betts—and Boston teammates Jackie Bradley Jr. and David Price—because the African-American population in Major League Baseball this season was roughly 8 percent, in line with that of the late 1950s, when the Negro Leagues still flourished.
Founded in a Kansas City, Missouri, YMCA in 1920, the National Negro League was where African-American ballplayers thrived. Kept out of the segregated Major Leagues, some of the best athletes of their generation, regardless of race, competed on teams like the Kansas City Monarchs, the Newark Eagles and the Homestead Greys.
The connective tissue between today's Boston Red Sox and the city's Negro League teams, like the Colored Tigers and the Royal Giants, is hard to comprehend because so much of that history vanished like a ball crushed over the Green Monster. Hardball historians, however, are out there keeping the Negro Leagues alive.
A writerly group of diehard baseball fans who contribute to the Seamheads Negro League Database have taken on the challenge of digging to find the numbers for legends like Josh Gibson and Satchel Paige, as well as the countless unsung players who were discriminated against by Major League Baseball and the sporting press. The digitization of newspaper archives has opened up research avenues for historians--especially those with a statistical bent--diving into the bigger scope of Negro Leagues, which includes barnstorming squads, local leagues, seasons in the Caribbean and Latin America, and even stories going back to baseball's 19th-century roots.
"The internet has democratized the whole notion of research in the sense that anyone can get access to daily records of what took place, it's no longer microfilm or dusty bound copies in basements somewhere," says Gary Ashwill, a historian, editor, and writer for Seamheads. "Baseball, more than other major team sports, lends itself to digging because you can basically get a full game account from a box score."
Uncovering stories of the Negro Leagues has always been a challenge because for most of its existence, the teams and players were ignored by the mainstream white press. A few African-American papers like the Chicago Defender and the Pittsburgh Courier had thorough sports sections and have been primary resources for decades, but in the white world, there was little attention paid.
"History is hidden in plain sight—the baseball stories were in the black weekly newspapers for decades before anyone took notice, but a lot of the great sportswriters were also the editors, so they weren't covering every game," says Ray Doswell, vice president of curatorial services at the Negro Leagues Baseball Museum. "There wasn't a beat writer for the Homestead Grays like there was for the Yankees, never a day-to-day record in the same way as dailies covering Major League Baseball."
As the 100th anniversary of the birth of "black baseball" approaches, a perplexing issue remains: How do historians extend the mainstream reach of Negro League history? The bulk of this recent interest has been in the statistical realm, which is expanding and becoming more accurate, but focusing on the numbers and trying to compare Josh Gibson to Babe Ruth tends to attract a distinct subset of baseball geek.
"For those interested in statistics, things are undeniably better. For a long time trying to compare stats between the Negro Leagues and Major League Baseball was apples-to-oranges, now we're comparing Cortlands-to-Galas," says Jim Gates, library director at the National Baseball Hall of Fame in Cooperstown. "Overall, there continues to be a hardcore element of academics and researchers, doing everything they can to make the Negro League history available, but unfortunately, I haven't seen much of a popular interest in recent years."
The sabermetric revolution has been a welcome addition to Negro League scholarship, but zeroing in on the numeric nitty-gritty of the sport can blur the human stories, which were an essential part of the American civil rights movement. Long before Jackie Robinson, there was Oscar Charleston, once ranked by renowned baseball historian Bill James as he fourth-greatest player, ever. Yes, James was including Major League Baseball.
"Seamheads is on a quest to get as accurate a statistical record as possible, which is an important part of the whole picture," says Doswell. "But at the museum we're trying to tell the cultural history with the context of segregation. A fundamental question is, Why did you choose to play ball without full access?"
"For some, it was riches and fame, for others it was the opportunity to compete and have more personal freedom. It's stories of their lives, their families, an African-American history. Baseball is a great on-ramp to discussing race and societal issues, it isn't played in a vacuum."
Stories that reveal the players behind the stats abound, including Jazz Age connections between musicians and ballplayers, traveling cross-country by train and partying together, helping lay the foundation of the burgeoning black middle class. Negro League history isn't a dwindling field of scholarship, the annual conference is in its 20th year, but it is a niche community that has its work cut out reaching younger folks, much like the sport itself.
"The biggest challenge is finding a broader audience. I teach a class on Negro League history and last semester, my students, some of whom were baseball players, others dedicated fans, didn't know any of the history outside of Jackie Robinson. They were amazed to learn the story of the Negro Leagues," says Leslie Heaphy, associate professor of history at Kent State and the editor of the scholarly journal Black Ball. "That's what we need to correct because there's always new stories to be told."
For a long time, however, none of those stories were told outside of the black community. Baseball historians, virtually all white, failed to recognize its importance, even after the Negro league legends got an assist from an all-time MLB great. The Red Sox's Ted Williams did what he could to move the public needle in his 1966 Hall of Fame speech, specifically mentioning Paige and Gibson, hoping they too could be enshrined in Cooperstown. Williams proclaimed the two African-American stars were "simply not here because they were never given a chance." A bold statement, it would take another five years for it to come to fruition.
"While it existed, Negro League baseball was effectively ignored by general society, and once Jackie Robinson broke the color barrier, effectively forgotten altogether until Robert Peterson's book Only the Ball Was White came out in 1970. Prior to that, the only book was Sol White's History of Colored Baseball, which was published in 1907," says Gates.
Peterson's book ushered in the first major Negro League historical push, which was hugely important because so many actual players were still alive. Only the Ball Was White lacked the statistical rigor of today, and trucked a bit in taller baseball tales, but it introduced an entire generation of baseball fans to Negro League teams and players forgotten, overlooked, or never given their due in the first place. Peterson's book was groundbreaking, but considered in the larger Negro League context, also heartbreaking.
"The tragedy of it is there are vast amounts of Negro League history permanently lost because nobody really interviewed so many of the guys who played," says Ashwill. "I think of Rube Foster, a great pitcher, then an owner-manager, who sadly ended up spending the last four years of his life in an insane asylum. He died in 1930 without ever really being interviewed, imagine the stories he had to tell. Josh Gibson is one of the highly-documented Negro League stars and we probably know one-tenth as much about him as we do about Babe Ruth."
Interest in the Negro Leagues continued to grow after Peterson's book, culminating in a series of events in the 1990s that helped cement the once-shunned baseball in the public consciousness. Within a three-year span: "Ken Burns Baseball" premiered on PBS, turning former Kansas City Monarch Buck O'Neil into a beloved household name; the Negro League Baseball Museum opened down the block from the Paseo YMCA where it officially began; and Jackie Robinson's number was retired across all of Major League Baseball.
At the onset of the digital age, enough now-aging players were still alive to share their experiences. Today, Doswell says the museum's mailing list for former players is down to around 100 names, and he estimates there may be, at most, double that number total. Like World War II veterans, many of whom did double time, the living ballplayers are shrinking by the day. Both the Negro League Baseball Museum and Cooperstown feature video interviews of former players and their families, offering the full personal picture uncaptured in a faded yellow press clipping.
The decade following the opening of the museum was a heady time for historians, amatuer and professional alike. Early web message boards brought like-minded obsessives together, some like Ashwill used the new platform as a springboard to a career path. His hobby eventually landed him a job on a major research project dedicated, in part, to right the Hall-of-Fame wrongs. In 2001, MLB gave a group of baseball historians a $250,000 grant to determine Negro Leaguers who had been overlooked for Hall-of-Fame enshrinement (as opposed to more familiar names like Satchel Paige and Cool Papa Bell who were elected to Cooperstown in the 1970s.
Ultimately, in 2006, 17 people were inducted into Cooperstown, including co-owner of the Newark Eagles Effa Manley, a white woman raised in a black family. She would go on to be an NAACP officer, the unheralded brains behind the baseball operations, a financial equity pioneer who demanded compensation for her players poached by the big leagues, and was said to pitch woo with her actual pitchers.
Personalities like O'Neil and Manley offered incredible stories, but another stressor on historians, librarians and curators like Gates is the lack of physical, tangible objects left behind.
"The players kept the same uniforms until they were completely worn out, same thing with the equipment, so we don't have a large number of physical objects in Cooperstown," he says. "I would love it if we received a cache full of material, and always hold out hope, but realistically, I don't think it's going to happen."
One 2013 find did upend the fundamental perception of what Negro League history means. On a Georgia plantation, 26-seconds of film footage featuring black ballplayers was discovered. Believed to be from some point between 1919-21, the clip possibly pre-dates the formal Negro National League, which would also make it the oldest footage of black baseball, a snippet of history showing how important African-Americans have been to baseball. It's an important historical lesson, now more than ever.
"Right now, African-American participation in baseball is between 7-10 percent," says Doswell. "Here's a time when we were in the game and we owned the game. The game is as much ours as any other Americans."