The Ten Stories You Didn't Read in 2017 But Should Have
From music behind prison bars to a San Francisco building with a dark past, here are the top 10 pieces we published last year that deserve another look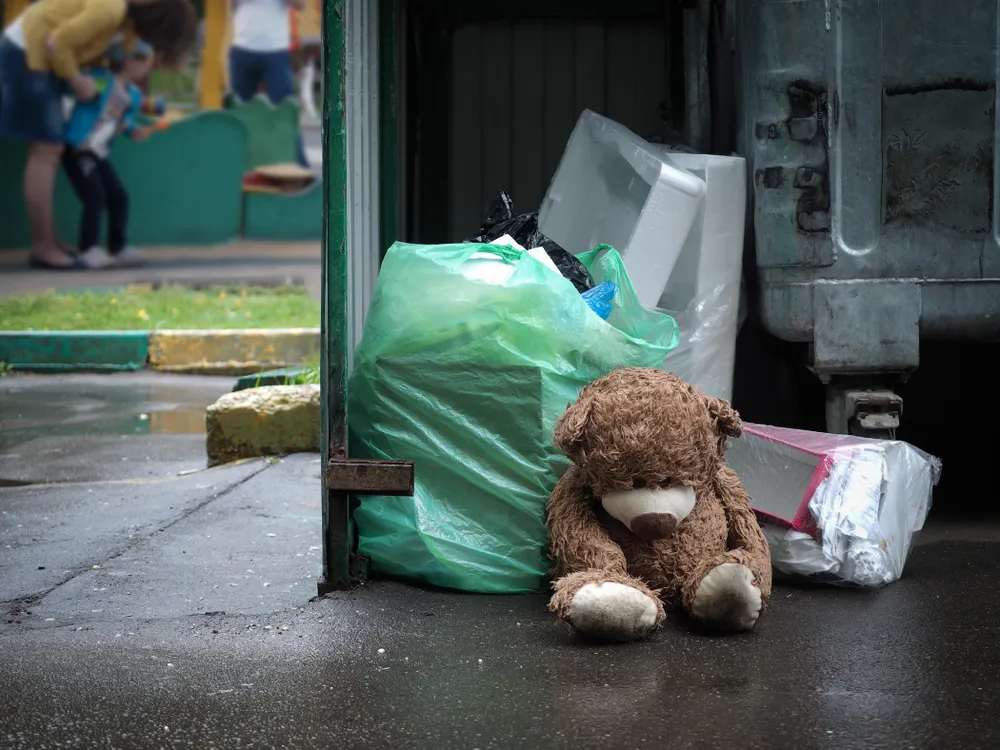 For every story we publish that resonates with you, our readers, whether it's how your childhood experiences can permanently change your DNA or a check-in on the ever-changing story of what happened to the lost colony of Roanoke, there are dozens of articles that, for some reason or other (we're looking at you temperamental algorithms), failed to capture your attention. And while we know you read our pieces about cats (you really, really, really, really like to read about cats), you have likely missed some brilliant reporting and writing that adds pertinent historical context and revelatory scientific framing to 2017.
From Lorraine Boissoneault's heart-wrenching conversation with four young refugees living in a camp near Erbil, Iraq, to Gabriel Popkin's thought-provoking deep dive on how the Emberá people of Panama are protecting their native lands by partnering with researchers, here are ten stories published on Smithsonian.com in 2017 that you didn't read, but should have.
The U.S. Appraiser's Building in downtown San Francisco is home to one of the busiest immigration centers in the country. It has been that way since the 16-story building opened at the tail end of World War II. But behind its bureaucratic facade, the U.S. Appraiser's Building's dark past has yet to be fully reckoned with.
Daniela Blei breaks down why the building remains synonymous in the Chinese community for its once notorious detention quarters. The piece details the heartbreaking experiences postwar Chinese detainees were forced to endure there, and why the building's little-remembered legacy remains ever-relevant today.
When the U.S. Holocaust Memorial Museum in Washington, D.C., opened a temporary installation allowing visitors to video chat in real-time with refugees living in camps around the world, writer Lorraine Boissoneault interviewed four young men about daily life in a refugee camp 6,000 miles away. Unbeknownst to all of them, the next day President Trump would sign his executive order barring refugees from seven majority-Muslim countries from entering the United States.
Boissoneault reflected on her conversation at the museum and what such interactions can do to foster greater understanding of what it is like to be a refugee.
The Emberá people of Ipeti, Panama, are at a crossroads. They depend on the forests of east Panama for their livelihood, but are keenly aware of the outside forces that threaten their traditional lands, and in turn, their very way of life.
In this piece, Gabriel Popkin reports how this indigenous community has forged a partnership with scientists to empower its environmental future. Popkin's piece is an epic dive through modern conservation and cultural identity. For Spanish speakers, the piece can also be read en Español.
Are you familiar with the term "cli-fi"? Author Anna North first encountered it after publishing her debut novel, America Pacifica, in 2011. When North heard the term—which refers to any fiction that deals with a climate-induced dystopia, and was coined by writer Dan Bloom—it still felt obscure. Today, she muses, cli-fi has almost become almost mainstream.
North's piece explains the importance of the growing genre, which, she writes, is not supposed to "convince us to do something about climate change." (That, she says, "remains a job primarily for activists, scientists and politicians.") Instead, she makes a compelling case for its use in helping us understand the planet we live in—emboldening our imagination to think about new ways to adapt to a changing tomorrow.
Bright neon awaits you in Jersey. The Sterling Hill Mining Museum holds the world's largest publicly displayed collection of fluorescent lights, and Jennifer Billock takes you on an insider's tour of the "rocking" museum.  
Billock's piece unearths the treasures found in the museum, located in a real New Jersey mine, which was in operation from 1739 to 1986. Even its entrance makes an impression—made up of more than 100 huge fluorescent mineral specimens in an ultraviolet light display, it shows off the "glowing capabilities" of each mineral type in the museum.
For a period of time, Grikor Mirzaian Suni spent four months every year traveling the Armenian countrysides to collect music. Ultimately, the musicologist, who lived from 1876 to 1939, gathered some 500 songs this way. Through his travels, Suni came to believe he could find a truth in Armenian music through its terrain. 
"For Armenians, being from the topographically diverse Caucasus region, mountains have historically held enormous meaning, particularly in the villages, where they engendered a shared sense of place," Karine Vann explains in her story, "Why This Composer Made Melodies Out of Mountainside." By "literally building the geographical formations of the region into the musical score," Vann makes a compelling argument for why Suni (whose artistic legacy has been polarized due to his political activities) was able to capture Armenia in all its contradictions. 
Of the hundreds of treaties made between Native American tribal governments and America's colonial and federal governments from the 17th century to present-day, only a few are included in the dramatic "Nation to Nation," exhibition currently on view at Smithsonian's National Museum of the American Indian. 
While each treaty on view offers a revelatory look into a history of damaged relations between Native Americans tribes and the United States, arguably one of the most noteworthy artifacts currently on display in the exhibition is not a treaty at all. Rather it's a signpost. As Ryan P. Smith reports, the signpost from Standing Rock is made up of dozens of handmade arrows, documenting the distance protesters traveled to make a statement against the Dakota Access Pipeline's planned encroachment on native land. The powerful piece of history was donated by Hickory Edwards, a member of the Onondaga Nation, who personally traveled 1,572 miles to stand in solidarity with protesters.
During a talk held at the Smithsonian Folklife Festival this summer, ethnomusicologist Ben Harbert mused that "music is a way of looking at someone in a different way." 
"You see them as a singer, not a prisoner," he said, as Angelica Aboulhosn notes in her story "Finding Music Behind Prison Bars." Aboulhosn's piece highlights Harbert's work along with that of producer Ian Brennan. Both men have set out to share the stories of people who are creating music behind bars. The article also includes samplings from the Zomba Prison Project, such as the sorrowful song, "I Will Never Stop Grieving for You, My Wife," written and performed by guard Thomas Binamo.
An estimated 1 in 10 babies globally are born premature. While modern technology has helped an estimated half of "preemies" survive labor at 24 weeks, many of these premature births cause babies to suffer from conditions like cerebral palsy or blindness.
Emily Matchar puts a spotlight on new technology that could make it possible for the earliest preemie to be born healthy through a fluid-filled extra-uterine support device. Researchers behind the idea aspire for it to be a "bridge between the mother's womb and the outside world," however, as Matchar notes, the concept already has attracted its share of controversy, not to mention a host of ethical implications.
Today, only about 26 percent of India's population has consistent access to the internet. But by 2020, that number is expected to balloon—jumping from 330 million to 730 million.
There is an important population being left out of India's internet boom, however—women in rural India. As told in Ipsita Agarwal's fascinating story, programs like Internet Saathi are working to decrease gender disparity among internet users in India. The idea behind their work is radically simple, Agarwal writes: help women gain independence by letting them log online.