Eight Historical Archives That Will Spill New Secrets
Declassified records and journals to be released in coming decades will shed new light on pivotal 20th-century figures and events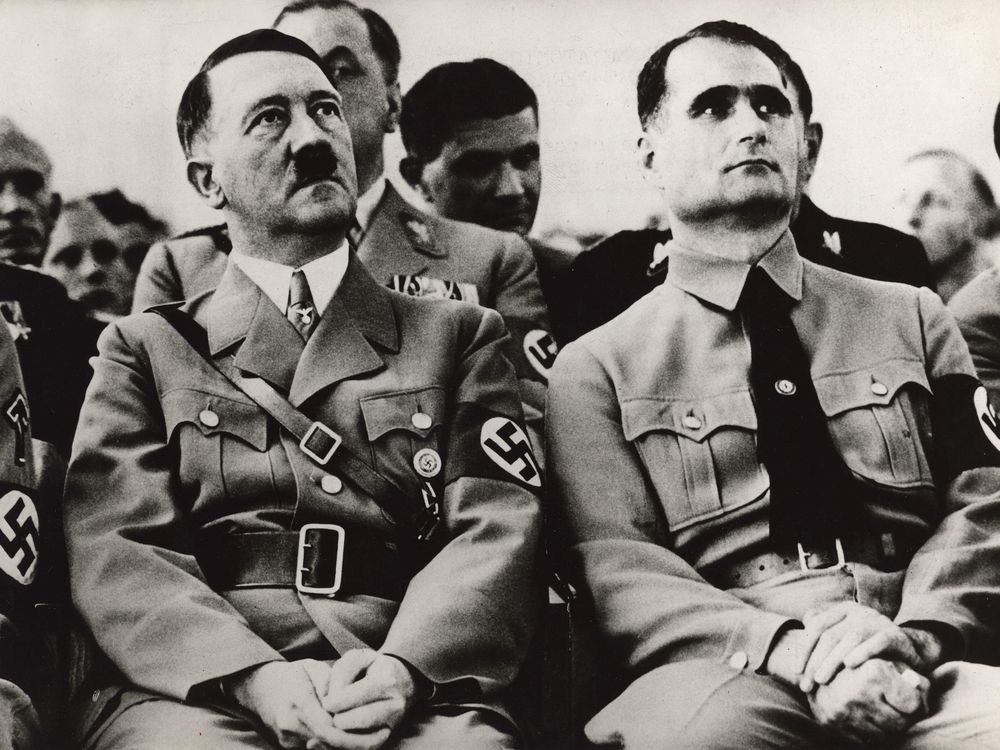 Thursday's release of JFK's assassination files might have left you underwhelmed, since the White House decided to withhold thousands of sensitive files from review until late April 2018. But beyond the cache of documents concerning the events of November 1963, there are many more titillating archives, each containing many untold stories. Over the next several decades, governments and universities will shed new light on historic figures and events by opening long-sealed archives.
Take the Harvard University Archives, which, in 23 years, will unseal John F. Kennedy's responses to questionnaires and psychological tests he was first given as an undergraduate. Robert Dallek, a historian and author of the JFK biography An Unfinished Life, speculates that the papers could reveal fresh insights into the 35th president's character. "Did he have any focus on social issues as a young man?" Dallek wonders. "Or maybe there will be a picture of a very vacuous young man, preoccupied with his self-indulgences, because that was another side of him."
Keeping in mind that history never ceases to be rewritten, here is a collection of must-know archives scheduled to open in coming decades:
2020: The papers of the poet T. S. Eliot, who died in 1965, include 1,200 personal letters that have remained off-limits: his correspondence with Emily Hale, a girlfriend whom biographer Lyndall Gordon described as Eliot's "muse." In 1959, Hale bequeathed the letters to Princeton University. The papers were originally supposed to be released in October 2019, but the librarian at the time ordered them to be sealed until January 2020 so they can be properly conserved and described.
2026: As chief justice of the United States from 1969 to 1986, Warren Burger presided over cases concerning abortion, capital punishment and the Watergate scandal. In 1996, the year after Burger died, his son, Wade, donated the justice's personal papers—some two million documents—to the College of William & Mary in Williamsburg, Virginia, with the understanding they would be sealed for 30 years.
2027: The FBI spied on Martin Luther King Jr. in an unsuccessful effort to prove he had ties to Communist organizations. In 1963, Attorney General Robert Kennedy granted an FBI request to surreptitiously record King and his associates by tapping their phones and placing hidden microphones in their homes, hotel rooms and offices. A 1977 court order sealed transcripts of the surveillance tapes for 50 years.
2037: Nearly two decades ago, Oxford University's Bodleian Library released ten boxes of documents pertaining to the 1936 abdication of Edward VIII so that he could marry American divorcée Wallis Simpson. But one collection of "sensitive documents" (Box 24) was to be withheld for 37 years. British news media speculate the documents include embarrassing revelations about the Queen Mother's alleged support for negotiating peace with Nazi Germany prior to the outbreak of World War II.
2040: Psychiatrists initiated the Harvard Study of Adult Development in 1937 to track the lives of 268 men who'd recently entered college. The ongoing study uses questionnaires, interviews, psychological tests and medical exams to better understand what contributes to mental and physical well-being. The identity of most of the men is unknown, but reportedly they include a best-selling novelist and four candidates for the Senate. (Former Washington Post editor Ben Bradlee admitted to being a participant in his 1995 autobiography, A Good Life.) John F. Kennedy's file—containing questionnaires and reports from 1940 until his death in 1963—was withdrawn from the study's office, not to be unsealed for 30 years.
2041: Deputy Führer Rudolf Hess flew from Germany to Scotland on May 10, 1941, claiming that he wanted to discuss peace terms with Britain and that their common enemy was the Soviet Union. Hess was imprisoned and interrogated. After the war, he was convicted at the Nuremberg trials and sentenced to life at Spandau Prison. A British intelligence file said to contain an interrogation transcript and Hess' correspondence with King George VI is scheduled to be unsealed 100 years after his arrest. Historians say the papers might show whether British intelligence tricked Hess into undertaking his fateful mission.
2045: In May 1945, the British Royal Air Force (RAF) attacked two German ships in the Baltic Sea carrying 7,000 survivors of the Neuengamme concentration camp. Only 350 survived. RAF intelligence had mistakenly believed the vessels held Nazi officials escaping to Norway or Sweden. Because the RAF ordered the records to remain classified for 100 years, scholars have been unable to offer a complete account of one of the worst "friendly-fire" incidents in history.
2045: During World War II, the Royal Canadian Air Force (RCAF) lent Britain highly skilled radar technicians—"the Secret 5,000"—who flew on patrols over the Atlantic Ocean to detect German submarines and aircraft. The RCAF deemed its work so classified it sealed all pertinent records about the operation for a century. Even today, the Secret 5,000 are not mentioned in official RCAF histories.
This story was updated on October 27, 2017, after the release of the JFK assassination records. Additional reporting was provided by Natalie Escobar.