Ka'iulani: Hawaii's Island Rose
In a brief life filled with loss, Princess Ka'iulani established her legacy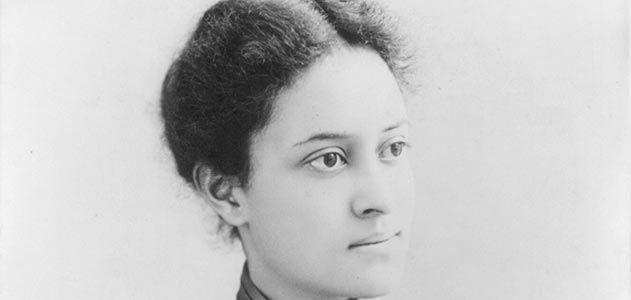 2009 marks the fiftieth anniversary of Hawaii's statehood. It was only through a complicated series of events that this independent island kingdom, thousands of miles away from the west coast of North America, joined the United States. One of the pivotal figures in this history is also surprisingly little known, though the story of Princess Ka'iulani is both tragic and inspiring.
"Princess Ka'iulani is an important person in the history of Hawaii, but not necessarily because of the things she accomplished in her life," says DeSoto Brown, archivist at Hawaii's Bishop Museum. "She never got to be a ruler, so you can't really look at her political career…You could almost say that she is known for what she wasn't able to do. Circumstances intervened to prevent her going farther with her life." Jennifer Fahrni, coauthor of the new play Ka'iulani: The Island Rose, explains "The circumstances and sadness surrounding her death have gained more attention than any of the details of her life. It's unfortunate that Ka'iulani's heroic stand for her people is not better known."
Victoria Ka'iulani Cleghorn was born in Honolulu in 1875, the daughter of Princess Miriam Likelike (sister of the reigning King Kalakaua) and Archibald Scott Cleghorn, a prominent Scottish businessman. Since both King Kalakaua and Lili'uokalani, the sister who was to succeed him, were childless, the birth of Ka'iulani (meaning "royal sacred one") assured the future of the dynasty.
As a child, Ka'iulani led a charmed life. She lived at Ainahau, a sprawling estate in Waikiki, a then-pristine rural area east of Honolulu. Her mother was a wonderful entertainer who welcomed many people into their home, including the poet and author Robert Louis Stevenson, who befriended the young Ka'iulani. It was Stevenson who first referred to Ka'iulani as "the island rose" in a poem he wrote for her and inscribed in her autograph book.
But the Princess's life was also filled with loss at an early age. She was just six when both her beloved governess and her godmother died, and eleven when her mother died of a mysterious illness, purportedly leaving the child with a frightening deathbed prediction that Ka'iulani's life would be filled with loneliness and loss, and that she would never fulfill her destiny as Hawaii's queen.
At the age of 13 Ka'iulani was sent to boarding school in England. "Her father wanted her to have the best education possible, to be educated like a proper young lady" Brown explains, "especially since she was royalty and it was anticipated that she would have important responsibilities in connection with her position." It would be nine years before she would see her native land again; and when she finally returned, Hawaii was no longer an independent nation.
In January 1893, Ka'iulani's aunt, Queen Lili'uokalani, was forced from her throne by a group of local businessmen of American and British descent, backed by the U.S. Marines. Calling themselves the Committee of Safety, they sought to overthrow the queen and annex Hawaii to the United States. The Queen yielded her power and appealed to the American people to restore Hawaii's constitutional monarchy as the legitimate government of the people.
At the time of these events, Ka'iulani was still in England. Just 17 years old, she sailed to New York to make her own direct appeal to the American people for the restoration of the government to her people. She made an immediate impression on the reporters who met her ship when it docked. A reporter from the San Francisco Examiner countered earlier disparaging reports about the Hawaiian royal family and described her as "...the very flower...of civilization," and added, "The Princess Kaiulani is a charming, fascinating individual."
Speaking clearly and calmly, Ka'iulani addressed the press, "Seventy years ago, Christian America sent over Christian men and women to give religion and civilization to Hawaii. Today three of the sons of those missionaries are at your capitol, asking you to undo their fathers' work… I, a poor, weak girl, with not one of my people near me and all of these statesmen against me, have the strength to stand up for the rights of my people. Even now I can hear their wail in my heart, and it gives me strength."
From New York, she proceeded to Washington D.C "She was invited to the White House and met with the President and his wife," says Sharon Linnea, author of Princess Ka'iulani: Hope of a Nation, Heart of a People. "No one else had been able to accomplish that." The story of Kaiulani's advocacy for her people was also widely covered in women's magazines of the time. "I think that was the way she won the hearts and minds of the American people," says Linnea. "She made [readers] understand the situation, and what was at stake in the Hawaiian Islands that they hadn't understood before."
Shortly after Ka'iulani's arrival in America, and a few days into his new administration, President Grover Cleveland ordered the Senate to remove the annexation treaty from consideration, and dispatched James H. Blount, former chairman of the House Committee on Foreign Affairs, to the Islands to investigate the situation. Over a period of months, Blount conducted a thorough inquiry: his report was unequivocally critical of the takeover, and recommended that the Queen be restored to her throne.
When Cleveland ordered the provisional government to return power to the Queen, they refused. Unwilling to order the use of force, Cleveland appealed to Congress to demand that the new government cease what he called "lawless occupation…under false pretenses." But he was unable to stop the tide. He served only one term, and his successor, President McKinley, was an annexationist. In 1898, the same year the U.S. gained control of Cuba, the Philippines, Guam and Puerto Rico, the annexation of Hawaii was enacted. Cleveland later wrote, "I am ashamed of the whole affair."
Ka'iulani, who by then had returned to Hawaii from her long exile abroad, spent the day of annexation quietly, in the somber company of her aunt and other members and friends of the royal family. For most Hawaiians it was a day of mourning. The Hawaiian Gazette reported details of the ceremony held at Iolani Palace where the Hawaiian national anthem was being played "minus the 16 native [musicians] who were excused… all of them so overcome by events that they retired and would not play… before the lowering [of the Hawaiian flag]."
With battle for their people's independence lost, Ka'iulani and Lili'uokalani turned their efforts toward voting rights for the Hawaiian people. When President McKinley sent a delegation of commissioners to the islands, Ka'iulani invited them to a lavish, grand luau at Ainahau. "She made sure that they were seated between obviously very well-educated Hawaiians who were nothing like what they had been led to believe Hawaiians were like," Linnea explains. "And once they had actually met Hawaiian people they could no longer pretend that [Hawaiians] did not deserve to vote as much as anyone else."
In January of 1899, she became ill after riding her horse in a storm, and never fully recovered. She died on March 6, 1899, at the age of 23.
"All of us can't help but feel the poignancy of what could have been achieved but never was," Brown says. And yet, what Ka'iulani was able to achieve was significant. "The fact that it took as long as it did for the U.S. to take over the country I think was very much due to Ka'iulani and her ability to sway not only politicians but the public," says Linnea. "She had a gift for influencing public opinion and for using her personal experience to change the hearts of people who were in power and had the ability to make decisions."