James Smithson's Legacy
The Stranger and the Statesman: James Smithson, John Quincy Adams, and the Making of America's Greatest Museum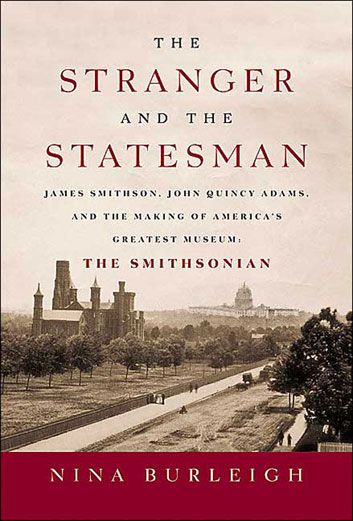 The Stranger and the Statesman: James Smithson, John Quincy Adams, and the Making of America's Greatest Museum
Nina Burleigh
William Morrow / HarperCollins

In 1829, Englishman James Smithson died at the age of 64 and left more than $500,000—the equivalent of $9.6 million today—to the "United States of America, to found ...an Establishment for the increase&diffusion of Knowledge." In the annals of philanthropy, there exist few more inscrutable final testaments: Smithson had never set foot in this country.
Author Nina Burleigh's absorbing account of Smithson's life and times constitutes an admirable exercise in biographical detective work. Presumably born in Paris in 1765, Smithson was the illegitimate son of Elizabeth Macie, a 33-year-old English heiress, and the Duke of Northumberland, one of the wealthiest men in England.
An Oxford-trained chemist, Smithson's passion was mineralogy. He inherited his mother's fortune in 1800 and continued to commit his resources to the common good. His decision, Burleigh suggests, can be partly attributed to his being "a charter member in the Royal Institution, organized by British elites to bring scientific knowledge to the masses."
Upon learning of the curious and unexpected legacy, the U.S. Congress, which included former president John Quincy Adams, began to squabble over its disposition. In January 1836, Adams confided in his diary his astonishment that a "stranger to this country" should be so generous. In this gift, he wrote, "I see the finger of Providence." It was largely as a result of his efforts that Smithson's legacy was realized.