How Three Amateur Jewel Thieves Made Off With New York's Most Precious Gems
The fascinating story of the hunt for Murf the Surf, a criminal who wasn't quite the mastermind he made himself out to be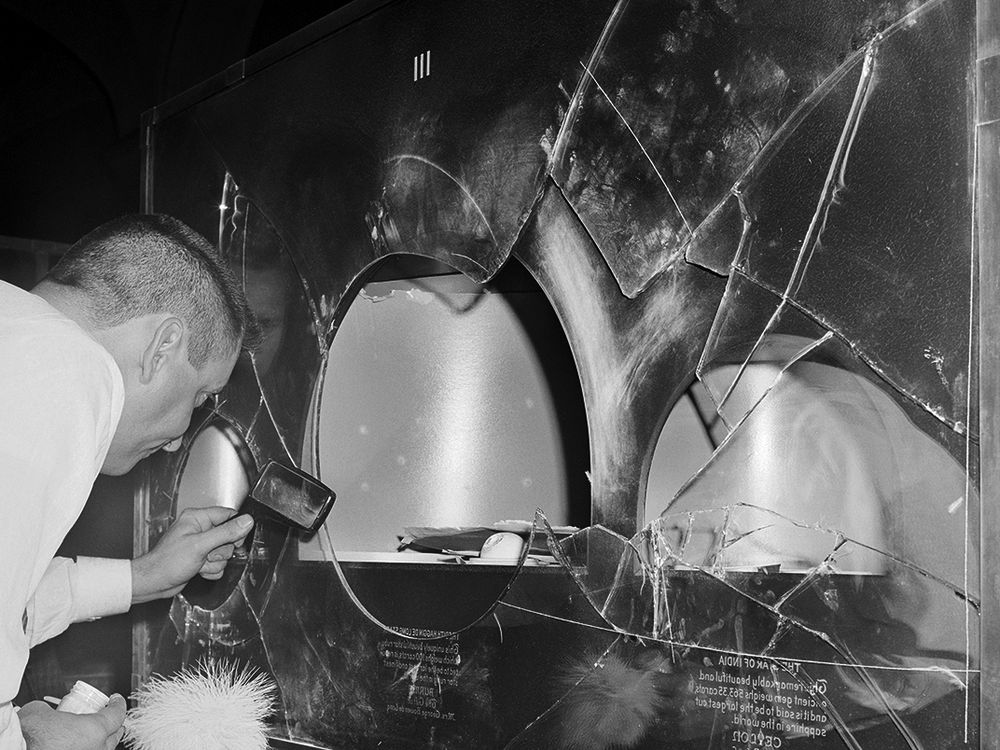 On the night of October 29, 1964, two self-styled Miami beach boys crept onto the grounds of New York City's American Museum of Natural History while a lookout drove a white Cadillac around the museum's block of Manhattan. The beach boys were talented, brazen and sure-footed. After scaling a fence to the museum's courtyard, they scrambled up a fire escape to secure a rope to a pillar just above the fourth-floor windows of the J.P. Morgan Hall of Gems and Minerals.  Clinging to the rope, one of them swung to an open window and used his feet to lower the sash. They were in.
Allan Dale Kuhn and Jack Roland Murphy used a glasscutter and duct tape to breach three display cases, and then a squeegee to gather 24 gems. Their haul included the milky-blue Star of India (the world's biggest sapphire, weighing 563.35 carats); the orchid-red DeLong Star Ruby (100.32 carats, and considered the world's most perfect), and the purplish-blue Midnight Star (the largest black sapphire, at 116 carats).  Fearing they'd tripped a silent alarm, the pair retraced their steps to the street and caught separate getaway cabs.  "For us, it wasn't anything," recalled Murphy, who was better known as Murf the Surf. "We just swung in there and took the stuff."
***
The mid-1960s were salad days for jewel thievery. In 1963, when a U.S. gem heist occurred on average every 32 seconds, crooks stole $41 million worth of insured precious and semiprecious stones Cash aside, diamonds were the anonymous currency of a thriving seller's market. An estimated 3.5 million diamonds of one-third of a carat or more were being sold annually in the United States—but that was well short of demand. Abroad, jet-set Europeans, Arabs and Asians knew that jewels held their value in uncertain times. To grease the gears of this emerging global economy, many seemingly legitimate jewel merchants did double-duty as fences. They asked no untidy questions; routinely melted down precious-metal settings into salable ingots; cut conspicuous gems (or "went going on the break") to erase their identity, and then blithely intermixed stolen and honest merchandise.
The best jewel thieves were aristocrats atop a three-tiered class structure.  At its bottom was an army of lowly criminals who committed perhaps 80 percent of all jewel thefts, but did so in crude, often clueless ways. Sandwiched between were about 4,000 skilled professionals who, like the aristocrats, left unwanted items untouched and promptly disposed of their booty. Kuhn, Murphy and their Cadillac-driving lookout, Roger Frederick Clark, probably aspired to this middle class. But they were young—Kuhn was 26, Murphy 27 and Clark 29—and they liked living large. They courted betrayal.
***
James A. Oliver, the director of the American Museum of Natural History, was having a tooth pulled when the heist was first discovered. That afternoon, answering press questions about his institution's more painful and costly extractions, Oliver conceded that security was "not good." Other officials elaborated: Batteries in the display-case burglar alarm had been dead for months—a surprise to geology curator Brian H. Mason, who routinely deactivated the system to access the gems. The tops of all the gem hall's 19 exterior windows were left open two inches overnight for ventilation, and none had burglar alarms. After years when nothing untoward happened, even the precaution of locking a security guard into the gem room overnight had lapsed. 
Museum bookkeepers valued the stolen jewels at $410,000 (about $3 million today.) Historically speaking they were priceless, but because premiums were prohibitive, none were insured. Even as burglary detectives from New York's 20th Squad dusted for prints (they found none), museum executives shuttered the barn. The J.P. Morgan Hall of Gems and Minerals was immediately closed to visitors and "Know Your Precious Gems," a popular adult-education course, was postponed indefinitely.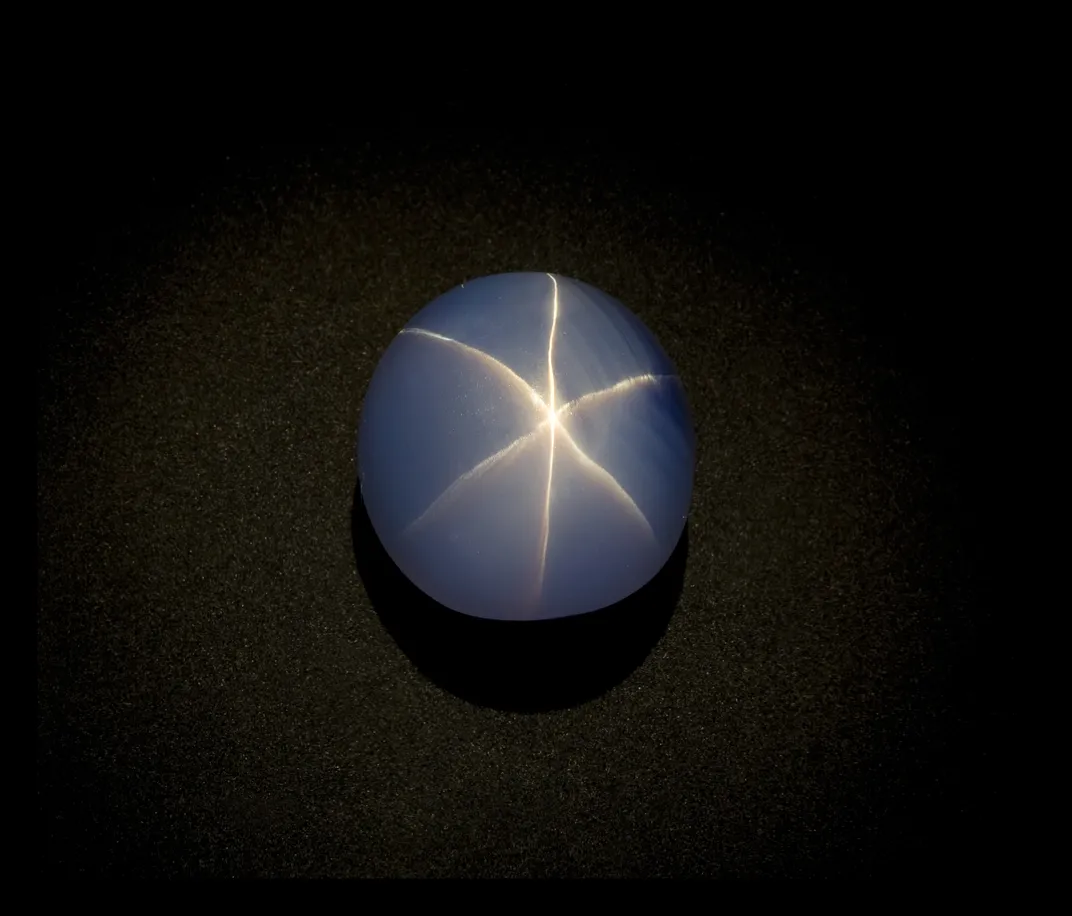 ***
Authorities believed they were pursuing amateurs who had taken big and prominently displayed stones while ignoring more easily disposable clear gems.  Going on the break with these famous nuggets would involve considerable waste and, therefore, little recompense from fences.
Not so, according to Maurice Nadjari, then the assistant district attorney in charge of the case. "They knew what they wanted and took it," Nadjari said in a recent phone interview. Kuhn, Nadjari said, planned to pass the biggest gems to an airline-pilot friend for quick conveyance to the Far East and resale to wealthy—and anonymous—foreign collectors.
Kuhn and Murphy were men of accomplishment—Kuhn a skin-diving expert, Murphy a violin virtuoso—but the gem-heisting was wanting for discretion. A vice and gambling plainclothesman named James Walsh heard from an informant who'd attended a party thrown by Kuhn, Clark and Murphy at the Cambridge House Hotel on West 86th Street—a short walk from the Natural History Museum. "I think I got something for you," the source confided. "There are three guys upstairs in this place…spending money like wild. You'd think they were making it with a machine."
After obtaining a search warrant, detectives went up to Room 1803, a $525-a-month suite of three rooms, and found marijuana, a floor plan of the Natural History Museum and books about precious stones. Their search was interrupted when a disheveled Roger Clark walked in.  Under questioning, Clark, according to Nadjari's account, promptly caved and revealed that Murphy and Kuhn had flown to Florida. FBI agents soon arrested them for extradition to New York. Although the crime was nearly solved, the drama had just begun.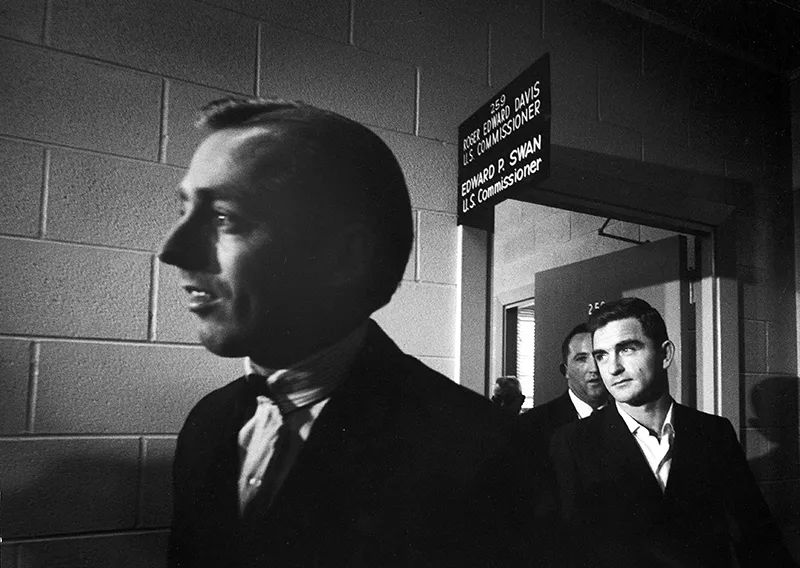 ***
The authorities held their suspects, but not for long.  The presiding New York judge considered Nadjari's case shaky and set low bail. After posting bond, the suspects flew south, but not before Murf the Surf emerged as the trio's photogenic and quotable front man. Interviewed at the Miami office of Kuhn's attorney, a cigar-puffing Murf expressed annoyance over the whole affair. "I was supposed to be on my way to Hawaii to surf. Now all this inconvenience has fouled things up." Kuhn sat quietly nearby. 
Things were going well for the rogues. On December 1, a Miami court dismissed federal charges. Nineteen-year-old New York stenographer Janet Florkiewicz, a key material witness who had purportedly carried the jewels when they fled to Miami, was no longer cooperating.  All of Nadjari's efforts to hike the defendants' bail failed.
But on December 13, Murphy's longtime girlfriend, Bonnie Lou Sutera, 22, despondent after hearing that Murphy had a new love, was found dead in a suburban Miami apartment—an apparent suicide.  On January 2, Murphy and Clark were arrested for a Miami burglary, but only after leading police on a mile-long chase in a car registered to Sutera.
Murphy and Clark were arraigned on the burglary charge but soon made the $1,000 bail, in time to fly to a New York hearing—and a waiting trap. Searching files on unsolved jewelry thefts, police struck pay dirt. As soon as the hearing on the Natural History Museum theft adjourned, Kuhn, Murphy and Clark were charged with the January 4, 1964, jewel robbery and pistol-whipping of the actress Eva Gabor. With bail raised to $100,000, Kuhn, Murphy and Clark were suddenly willing to negotiate.
***
Maurice Nadjari faced a dilemma. His suspects were under lock and key, but he needed their help in recovering the loot. But he dared not ask the judge to ease their incarceration. Kuhn was spirited from his jail cell for negotiations with Nadjari and three New York plainclothes detectives. Kuhn said he could recover all the gems—if only he could go to Miami alone. "There's no damn way you're going anywhere alone," Nadjari assured him.  But lured by the prospect of a quick recovery, and convinced that Kuhn's custody wouldn't be jeopardized if the three officers went along, Nadjari gambled on a secret trip to Miami.
The mission became a nightmare. Spotting a local TV newsman as they waited to board a Miami flight on January 5, Nadjari grabbed one cop's fedora, shoved it onto Kuhn's head and pulled the brim down to his ears. Press evasion continued in Miami. But at Kuhn's insistence (and the cops' encouragement), Nadjari agreed to rent a red Cadillac convertible. Just steps ahead of reporters and photographers, the men moved between perhaps a dozen hotels as Kuhn phoned and took calls from his contacts. A compulsive TV watcher, Kuhn offered elaborate excuses for the delay, along with hints of bribes if his custodians would just "look the other way." At one point, Nadjari phoned his boss, District Attorney Frank S. Hogan. "If you get the jewels, come back," Hogan advised him. "If you don't, go to Argentina."
Finally, a phone call delivered directions to the key for a locker at the Northeast Miami Trailways bus terminal. Detective Richard Maline returned with two water-logged suede pouches (a clue that the gems had been stowed underwater.) Inside were just nine gems: the Star of India, the Midnight Star, five emeralds and two aquamarines—but neither the DeLong Ruby nor other lesser gems. With the clock ticking, Nadjari cut his losses. Abandoning the red Caddie in favor of a furtive ride to the airport with a local bail bondsman, Nadjari, the detectives and Kuhn caught an 8:15 A.M. flight. Before buckling in, Nadjari slid the sodden, jewel-laden pouches into an airsickness bag.
***
On April 6, 1965, two months after pleading guilty to the Natural History Museum heist, Allan Kuhn, Jack Murphy and Roger Clark were each sentenced to three-year terms at New York's Rikers Island Correctional Facility. (The Eva Gabor case was eventually dropped after she refused to testify.) A few days after the sentencing, the Star of India went back on exhibit, this time secured in a thick glass display case stationed on the museum's main floor. Each night the case pivoted out of sight into a black two-ton safe.
That September, the DeLong Star Ruby was recovered—rather, it was ransomed for $25,000 by the insurance millionaire John D. MacArthur (the same man who would establish the foundation that funds the fellowships known as "genius grants"). Though the New York DA's office played no part, the recovery bore the earmarks of Nadjari's scavenger hunt: MacArthur, after negotiating privately with a Florida fence, found the stone in a telephone booth near Palm Beach. (Eventually Duncan Pearson, 34, a Miami friend of the Rikers convicts, was convicted of hiding the gem.) With the DeLong's return, 10 of the 24 most valuable gems were back in museum custody.  The rest were never found.
***
In the years since, interest in Roger Frederick Clark and Allan Dale Kuhn has faded—although Kuhn got a 1975 writer's credit for Live a Little, Steal a Lot, a film about the Museum of Natural History caper. In 1967, Murphy and Kuhn were arrested for a string of Los Angeles jewelry burglaries, but they were never tried. Murf the Surf's criminal career  then took a much darker turn. In 1968 he was charged with conspiracy and assault in connection with a botched armed robbery of Miami Beach socialite Olive Wofford . The next year he was convicted of first-degree murder in the "Whiskey Creek" case: the bludgeoning deaths of two California secretaries—accomplices in a securities theft—whose bodies found in a creek north of Miami.
Murphy was ultimately sentenced to two life terms plus 20 years (one term for the Whiskey Creek Murder conviction, the balance for the Wofford robbery conviction)  but won parole in 1986, emerging—he said—a changed man, dedicated to ministering to prison convicts. In 2012, he asked the state of Florida to grant clemency and restore his civil rights. Governor Rick Scott, who did not know about Murphy until the case came up, was apparently willing to grant clemency. But Murphy failed to garner the two additional cabinet votes required.
***
Today the Star of India, the DeLong Star Ruby and the Midnight Star are displayed in the Natural History Museum's first-floor Morgan Hall of Minerals. (The former fourth-floor J.P. Morgan Hall of Gems and Minerals has long since been partitioned into staff offices—though its heavy metal gate and at least some of the original windows are still in place.) According to physical-sciences curator George E. Harlow, the three storied gems are the collection's most popular pieces. But the current display offers no hint of past notoriety, and the room's ambience was subdued. It's as if the gems had escaped their tabloid days and settled into the long arc of geology.