History Writers to Watch in 2012
A rundown of historians, authors and bloggers to follow in the coming year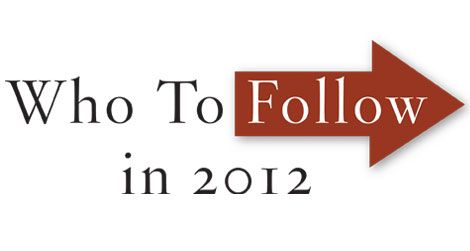 As we settle in to 2012, I asked the three terrific writers of Past Imperfect – Karen Abbott, Mike Dash and Gilbert King — to pull together a list of the writers and bloggers who they felt were folks to watch in the coming year. For more people to watch in 2012, see our lists of up-and-coming innovators and food writers– BW
From Mike:
The writer I've most enjoyed getting to know this year is Seattle-based Bess Lovejoy, a wonderful researcher whose forthcoming book on the afterlives of the famous – tentatively titled Shelley's Heart, Descartes' Parts – I have high hopes for. Meanwhile Lucy Inglis, whose blog Georgian London has been attracting deserved plaudits for its excellence for years, goes into print this summer with a book of the same title. If it's up to the standards of her fantastically curious, eclectic and humane blog (which I'm sure it will be), it will be well worth waiting for.
In blogging, my own favorite recent discovery is a wonderful (and wonderfully-titled) blog on the history of science and exploration, Time to Eat the Dogs, which is excellently presented, very well researched and sufficiently broad in content to remain perennially fascinating. Giles Milton, a British popular historian who's published a string of best-selling books, has begun to blog weekly at his own site , covering material that's similar in tone to Past Imperfect. Meanwhile there seems little doubt that the excellent Dr. Beachcombing, a full-time academic who somehow finds time to blog daily on a wide variety of extraordinary topics from the margins of history, will continue to go from strength to strength. Last year's mini-obsession with historical accounts of fairies is set to bear fruit with a whole series of full-fledged journal articles, and Beach's ever-growing readership increasingly provide him with a supply of fresh material that supplements the already impressive diversity of his blog.
From Gilbert and Karen:
Gary Krist, novelist and author of the well-received The White Cascade (about a 1910 avalanche). His forthcoming book, City of Scoundrels, is a harrowing tale of two weeks of crisis in Chicago during the summer of 1919.
Tim Brady is the author of a forthcoming book, Twelve Desperate Miles: The Epic World War II Voyage of the SS Contessa.
Mark Norell is the chairman of the Division of Paleontology, as well as the curator-in-charge (fossil, reptiles, amphibians and birds), at the American Museum of Natural History. He's also "the coolest dude alive," according to the Wall Street Journal. Norell is the author of Barnum Brown: The Man Who Discovered Tyrannosaurus Rex, and more recently, Traveling the Silk Road: Ancient Pathway to the Modern World.
Candice Millard is the author of The River of Doubt: Theodore Roosevelt's Darkest Journey and Destiny of the Republic: A Tale of Madness, Medicine & the Murder of a President.
Jonathan Lopez is the author of The Man Who Made Vermeers: Unvarnishing the Legend of Master Forger Han van Meegeren, and a forthcoming book on Vincent Van Gogh, In the Light of God