In the last months of Rosalynn Carter's life, she and her husband, Jimmy Carter, spent much of their time holding hands while sitting next to each other on a couch in their longtime Plains, Georgia, home. This simple show of affection was nothing new for the pair: On the day of his presidential inauguration in January 1977, Jimmy broke precedent by eschewing a limousine and instead walking to the White House, with Rosalynn at his side. The two strode hand in hand up Pennsylvania Avenue. Two years later, the couple clasped hands at the White House as they posed for photographer Ansel Adams with a portrait of George Washington behind them.
The 1979 photograph "is emblematic of their relationship," presenting the president and the first lady, who died on Sunday at age 96, as equal partners, says Mindy Farmer, a historian at the Smithsonian's National Portrait Gallery. From Rosalynn's stint as a Navy wife in the late 1940s to her role in managing the family peanut business in the 1950s to her leadership on the campaign trail during Jimmy's various bids for political office, the Carters were truly "each other's most trusted adviser and confidant," says Kathryn Cade, vice chair of the Carter Center and Rosalynn's former director of projects. Rosalynn is survived by Jimmy, who entered hospice care in February, and the couple's four children.
Beyond her enduring partnership with her husband—the longest presidential marriage in United States history—Rosalynn will be remembered in part for her formalization of the role of first lady. She established the first official Office of the First Lady in the White House's East Wing, and she had the largest staff of any first lady until that point. Under Rosalynn, "there becomes more heft to the first lady's office and an official understanding that it is an [entity that] needs a budget," says Lisa Kathleen Graddy, curator of the First Ladies Collection at the Smithsonian's National Museum of American History.
Perhaps even more importantly, before, during and after her time in the White House, Rosalynn advocated for the elderly, caregivers and individuals with mental health issues. "She was a person of great compassion and great concern for those who are vulnerable among us," says Cade. "She was also a person who was very action-oriented, so when she saw a problem, she wanted to do something about it." Today, the Carter Center and the Rosalynn Carter Institute for Caregivers continue this legacy of social activism by promoting human rights, seeking to alleviate human suffering and offering support to those tasked with caring for others.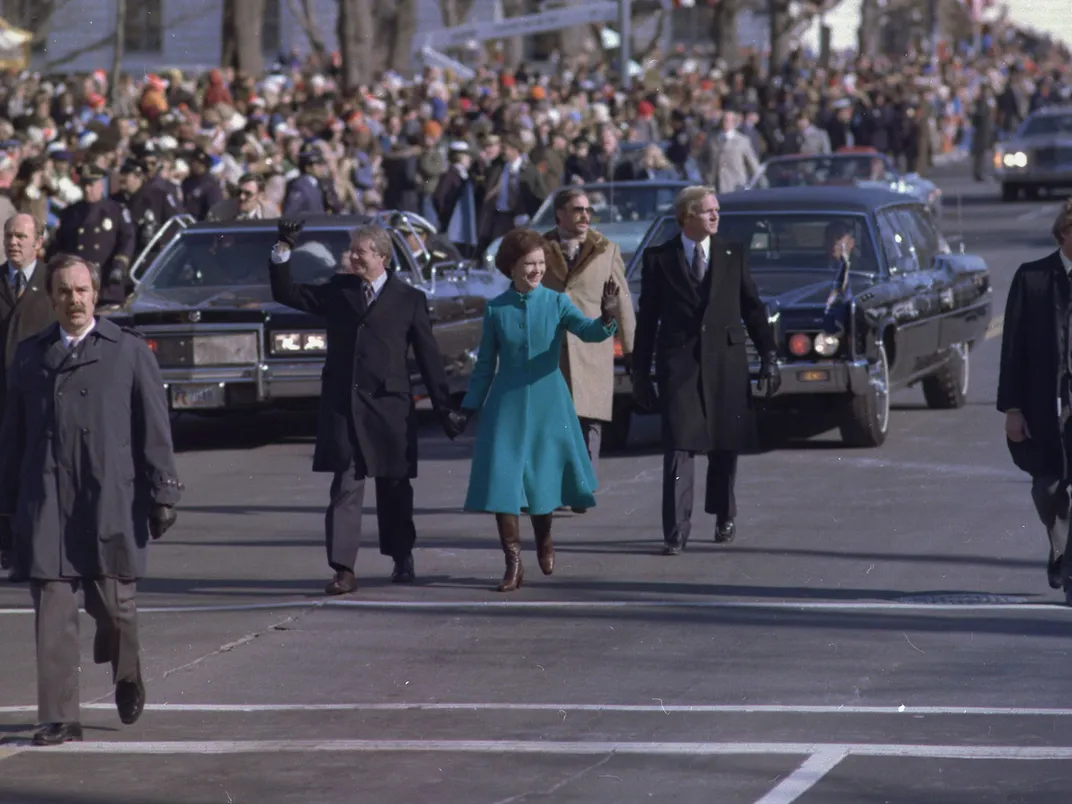 The roots of Rosalynn's activism
Born on August 18, 1927, Eleanor Rosalynn Smith "grew up three years and three miles apart" from Jimmy in the small Georgia community of Plains, she later recalled. The future couple first met when Rosalynn was an infant and Jimmy was 3 years old; though their early interactions were limited, they ran in the same circles, with Rosalynn forming a close friendship with Jimmy's younger sister Ruth.
When Rosalynn was 13 years old, her father died of leukemia, leaving her mother to provide for the family. As the oldest of four children, Rosalynn shared much of this newfound responsibility, caring for her younger siblings and assisting with her mother's dressmaking business. After Rosalynn's maternal grandmother died in 1941, her grandfather came to live with the family, giving her "a great deal of exposure to the challenges that older people face, particularly in rural areas," as well as firsthand experience in caregiving, says Cade.
To distract herself, Rosalynn focused on schoolwork, eventually graduating at the top of her high school class. She went on to study at a nearby junior college, maintaining close ties with her family and friends back home. While visiting Ruth, Rosalynn saw a photo of Jimmy in his U.S. Naval Academy uniform, and she developed a crush on the debonair young man. The pair went on their first date in 1945, forming an instant connection. Rosalynn let Jimmy kiss her goodnight, and the next morning, Jimmy told his mother that he was going to marry her.
The couple got engaged in February 1946 and wed that July. During the first few years of their marriage, the Carters were often on the move, relocating their growing family as Jimmy was assigned to different naval posts. Some of Rosalynn's later "independence came from the fact that Jimmy was in the Navy and away for a long time," says Farmer, "so she had to take over a lot of the duties of running the household and taking care of the kids."
Rosalynn's life changed abruptly in 1953, when Jimmy's father died, prompting him to leave the Navy and return to Plains to take over the family business. Jimmy ignored Rosalynn's objections to the move—a decision he later regretted—and the couple's relationship deteriorated, only improving after Rosalynn started taking a more active role in managing the Carter peanut farm.
"We developed a partnership when we were working in the farm supply business, and it continued when Jimmy got involved in politics," Rosalynn told the Associated Press in 2021. "I knew more on paper about the business than he did. He would take my advice about things." Farmer adds that "she became very interested in making [the farm] a success," but "it took both of them to make that [business] economically viable."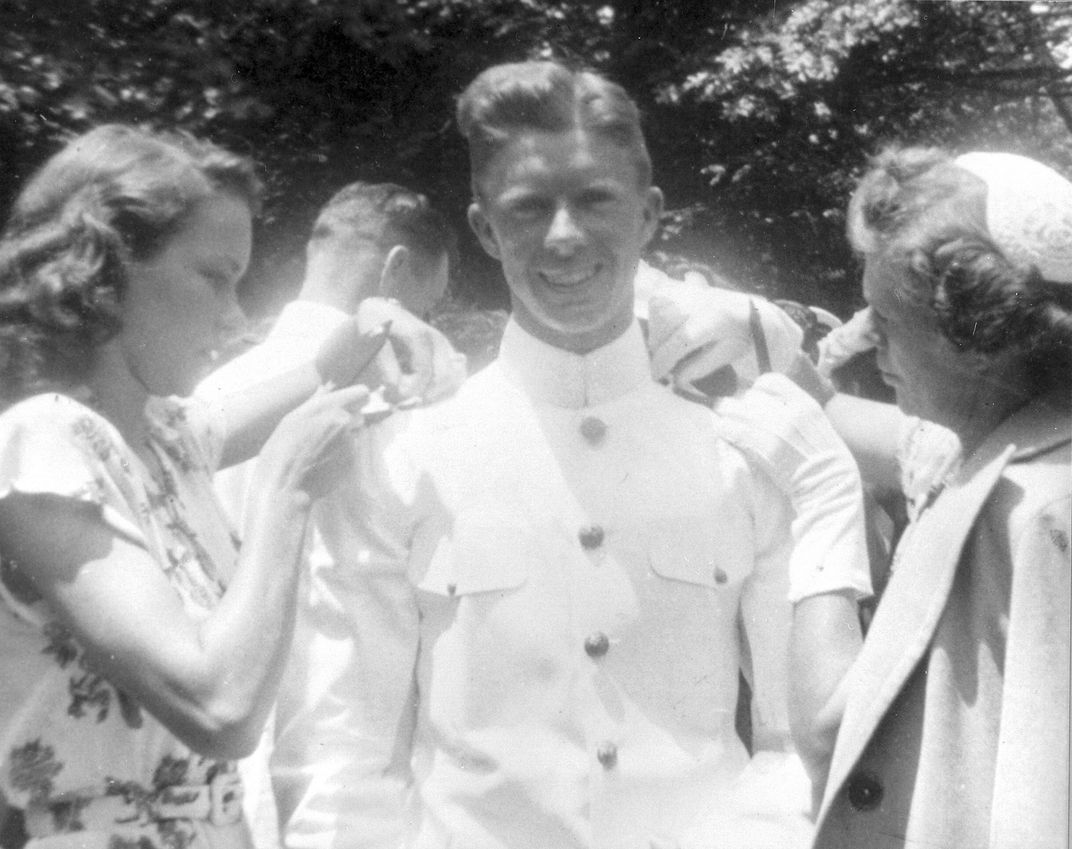 By 1959, the Carters' business was booming, freeing Jimmy to pursue his interest in politics. He served two terms as a Democratic state senator and made a failed bid for Georgia governor in 1966. His second campaign for governor, in 1970, proved more successful, in no small part due to Rosalynn's steadfast support.
Rosalynn strove to connect with voters on an individual level, learning what issues they cared about and pushing her husband to address these concerns. While on the campaign trail, she met a woman who worked nights at a cotton mill before returning home to care for her daughter, who had a severe mental illness, while her husband worked during the day. "Rosalynn was very moved by that kind of personal story," says Cade. "It turned out she was in the same town as [Jimmy], who was campaigning," so she joined a line of voters eager to shake his hand after a town hall.
Jimmy "reached for my hand before realizing who I was," wrote Rosalynn in her 1984 autobiography, First Lady From Plains. "I didn't care. I had an important question to ask him: 'I want to know what you are going to do about mental health when you are governor.' He replied immediately, 'We're going to have the best mental health system in the country, and I'm going to put you in charge of it.'" Though this lofty goal failed to come to fruition, Rosalynn did serve on a mental health commission launched by her husband during his tenure as governor, and the conversations she had with voters sparked her lifelong interest in mental health.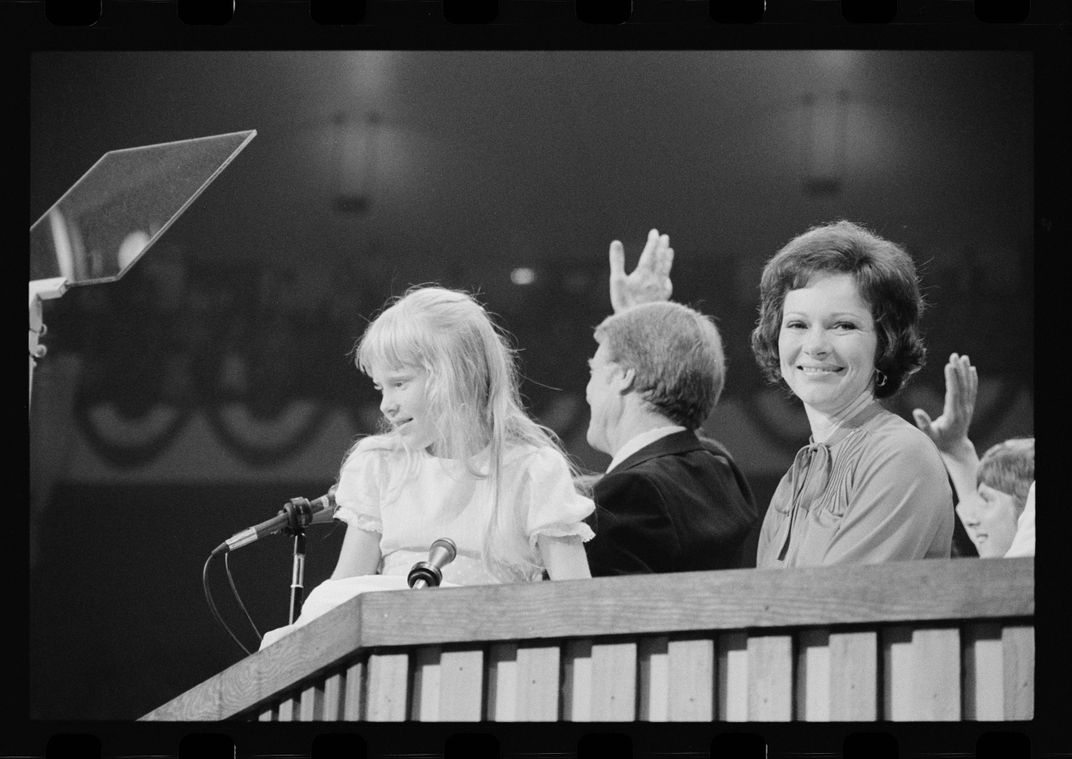 While serving as governor, Jimmy started considering a bid for the nation's highest office. He announced his presidential campaign in December 1974, leading the Atlanta Constitution to run a disparaging headline reflecting just how obscure he was on the national stage: "Jimmy Who Is Running for What!?" Ultimately, Jimmy's relative anonymity worked to his advantage, positioning him as an outsider untouched by the machinations of Washington, D.C. The Watergate scandal, which had only ended when President Richard Nixon resigned from office in 1974, cast a shadow over his successor, Gerald Ford.
Rosalynn campaigned on Jimmy's behalf, traveling separately to reach more people. Her conviction that her husband was the best person for the job shone through in her speeches, interviews and conversations with voters, whom she met with personally in 42 states. "Because she spent so much time during the campaign listening to older Americans or to family members who were caring for older Americans, [caregiving] also became a priority for her when she was first lady," Cade says. The New York Times dubbed Rosalynn a "tough, tireless campaigner," evoking the image of a steel magnolia to "capture the soft femininity and the unyielding drive she seems to display in equal parts."
Rosalynn in the White House
Despite a late-stage campaign blunder in which Jimmy admitted to lusting after other women "in my heart," the Carters emerged victorious in the 1976 election. (Rosalynn was less concerned about her husband's remark than the "lust … of the press and our opponents, who were out to get us because of the blooper.") The couple's four years in the White House began with that public display of affection and unity during the Inaugural Parade. "If that doesn't signal partnership, I don't know what does," says Graddy. "In hindsight, that was a real statement" about how the Carters planned to approach the presidency.
"Rosalynn had been [Jimmy's] partner forever," Graddy continues, "... so she came into the White House assuming that she had a platform and a role, and that she would continue to be his partner." Cade adds, "As she assumed the role of first lady, she saw a tremendous opportunity to tackle some issues that were very important to her."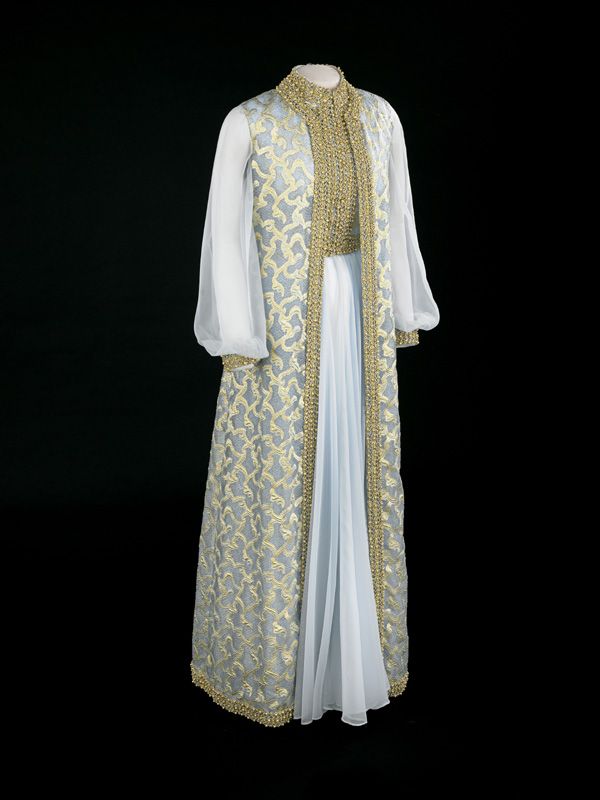 Before Rosalynn could address the social causes close to her heart, she had to learn a lesson the hard way: As first lady, she was now the nation's hostess, expected to entertain dignitaries and support homegrown designers through her fashion choices. So, when she wore an old dress to the inaugural ball for "sentimental reasons" instead of buying a new gown, public sentiment was not on her side.
The twice-worn ensemble, now housed in the collections of the American History Museum, consisted of a sleeveless, gold-embroidered coat over a gold-trimmed, blue chiffon gown. Rosalynn initially wore the dress to her husband's inauguration as governor in 1971, and she'd decided early on to wear it to the inaugural ball "if we won the presidency," as she put it. "I love the phrasing," says Graddy, "because she wasn't saying, 'I'm going to be the co-president.' But … it just speaks to this [idea] that the two of them are one, which they have beautifully shown us throughout their lives."
Lesson learned, Rosalynn made headlines a few months later, when she bought her spring and summer wardrobe at a series of American fashion houses in New York City. Though she never prioritized the hosting and social duties associated with the position of first lady, preferring to focus on what she called "matters of substance," she did what was required of her with grace.
Shortly before Jimmy took office, Rosalynn posed for a portrait by Robert Templeton. The pastel drawing shows her from two different angles, alluding to the many causes she hoped to advocate for as first lady, from mental health to immunization. "She cared about a whole host of issues, more than most first ladies," says Farmer, "… and came in with her own very ambitious programs."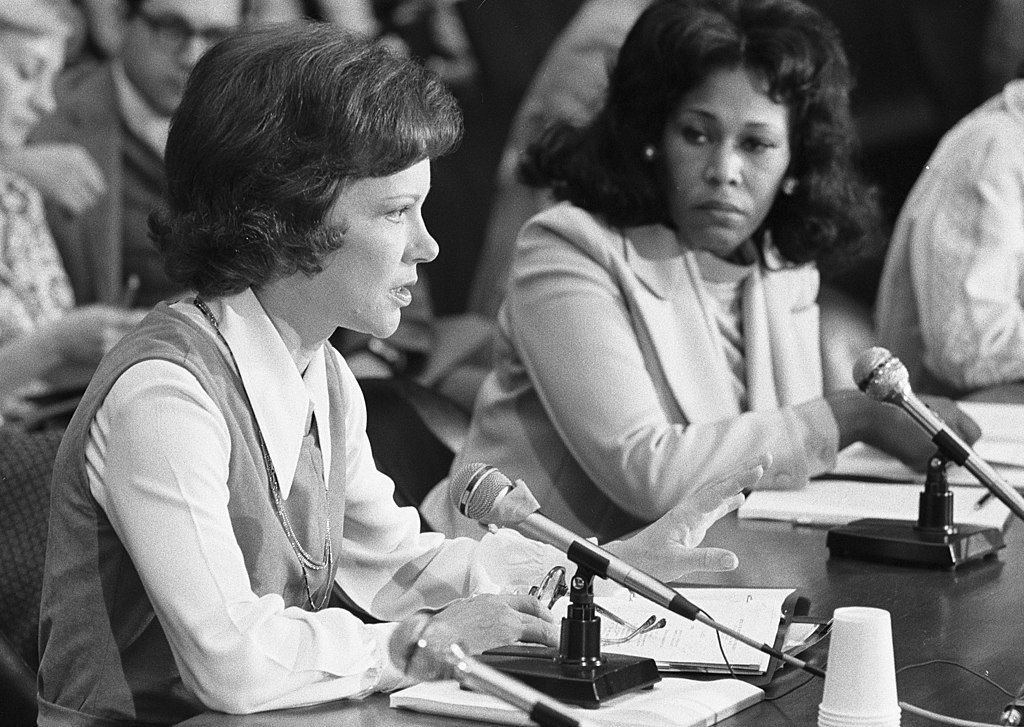 One of Jimmy's first acts as commander in chief was establishing a President's Commission on Mental Health at his wife's behest. Though she'd hoped to lead the project, Rosalynn had to settle for honorary chair due to federal nepotism laws preventing her formal appointment. Still, she took this role "very seriously," leading four days of hearings across the U.S. and helping the commission offer recommendations on how to proceed, according to Cade. "That very direct involvement in the shaping of public policy was unusual," the former aide adds, but it aligned with Rosalynn's stated goal of ensuring that "every person who needs mental health care [is] able to receive it close to his home," without fear of stigma. The commission's work culminated in the passage of the Mental Health Systems Act of 1980; Rosalynn testified in front of Congress in support of the bill, becoming the first first lady to do so since Eleanor Roosevelt.
In addition to advocating for the causes she cared about most, Rosalynn served as Jimmy's representative on the global stage, visiting seven Latin American countries in the spring of 1977 to discuss such weighty issues as nuclear warfare, human rights and drug trafficking. Though some Latin American officials and observers back home found it inappropriate to send a woman with no official role in foreign policy on this kind of diplomatic mission, Rosalynn rose to the challenge, reading up on the issues and impressing the leaders she met. When one U.S. reporter questioned her qualifications, Rosalynn retorted, "I am the person closest to the president of the United States, and if I can explain his policies and let the people of Latin America know of his great interest and friendship, I intend to do so!"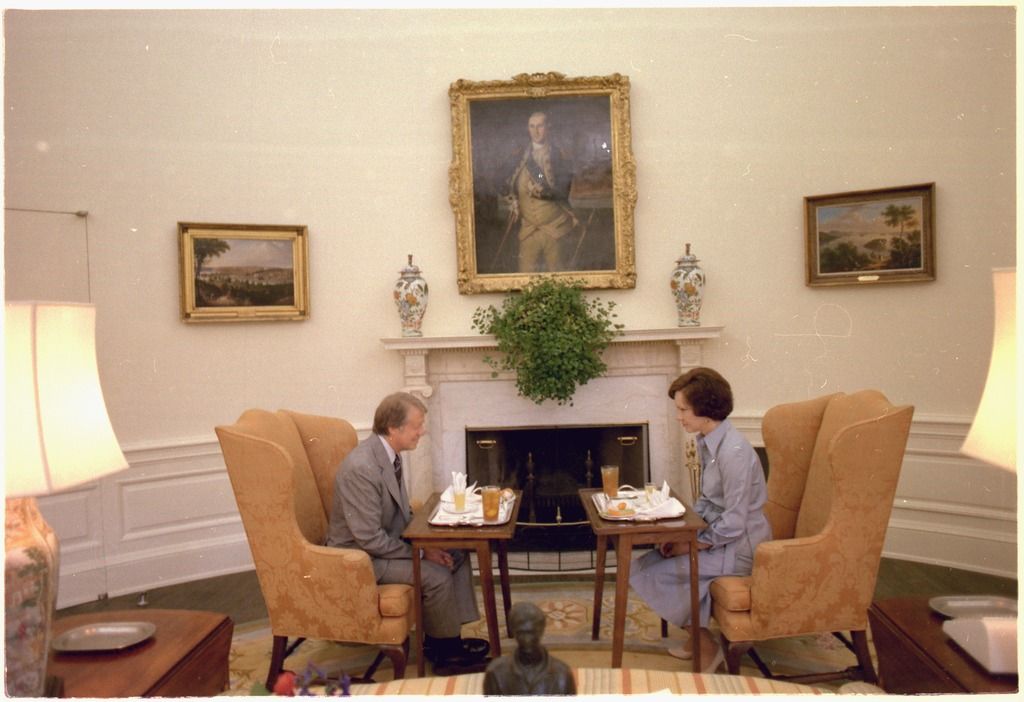 As Rosalynn wrote in her autobiography, "In the White House, my relationship with Jimmy was the same as it had always been. I often acted as a sounding board for him." In February 1978, she started attending her husband's cabinet meetings, sitting silently in the back and taking notes to guide her later discussions with Jimmy. Every Tuesday, the couple met for a working lunch, chatting about "the minutiae of political appointments," "the future of their pet bills in Congress," "campaign plans" and international relations, per the New York Times. When Jimmy came home discouraged about a certain issue, Rosalynn helped him puzzle it out: "I'll discuss the options with her, and she'll say, 'I think we should do this or that,'" he told the Times of his "very equal partner" and "perfect extension of myself." Rosalynn, for her part, said, "The president of the United States cares what I think. I find myself in the eye of history. I have influence. And know it."
The first lady's level of influence over the president garnered criticism from those who felt that "someone unelected to public office should hold such sway over the leader of the world's most powerful democracy," the Observer reported in August 1980. In response to this critique, the Carters emphasized that the first lady was simply an adviser, sitting in on cabinet meetings simply to "learn the latest about the administration's priorities," Cade says. As the Times pointed out in 1979, Rosalynn's power only went so far: Though she "made scores of phone calls and speeches," she was unable to secure the passage of the Equal Rights Amendment—"a failure she [called] her 'greatest disappointment.'"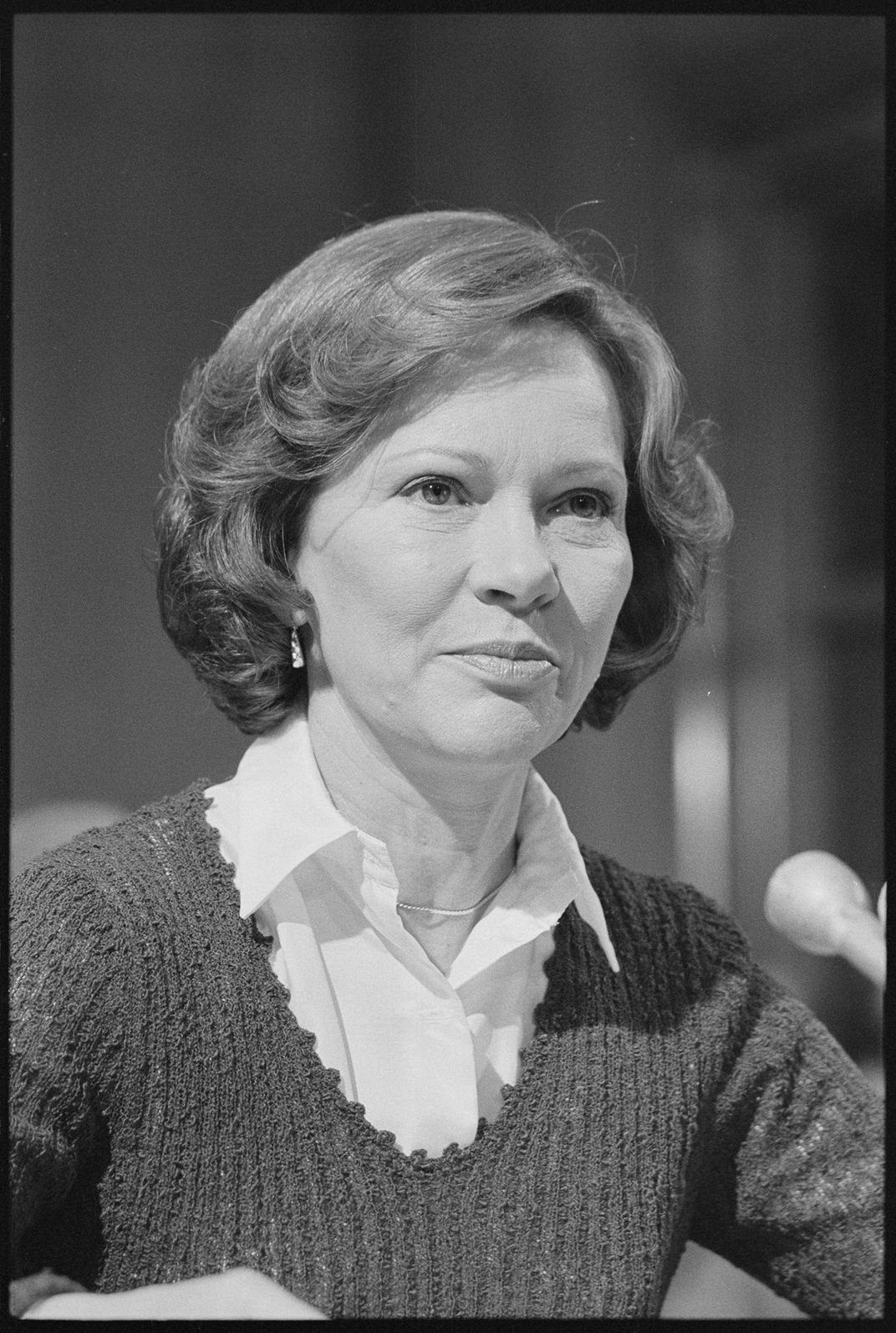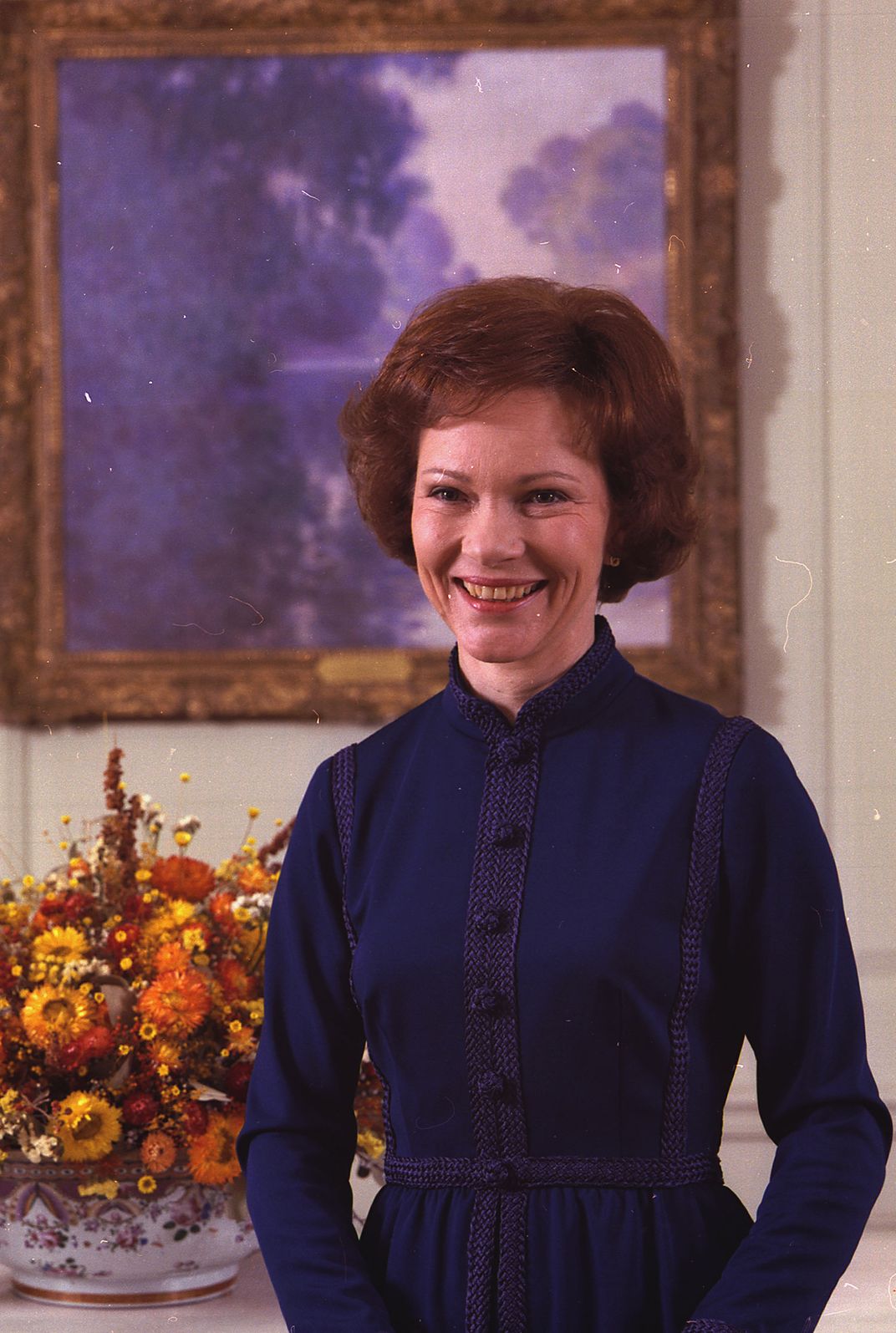 During the 1980 presidential campaign, Rosalynn again traveled separately from her husband, who was often back in Washington dealing with the Iranian hostage crisis. Despite the U.S.'s stagnant economy, oil shortages, and political troubles both at home and abroad, the first lady remained convinced that Jimmy would emerge victorious in the race for the White House. It was only in the final days before the election that she realized her husband would lose to Republican Ronald Reagan.
"She said publicly that she was devastated by [the loss and] took it a lot harder than her husband," says Cade. "In the end, they both felt they had done the best job that they could possibly have done, so they didn't have any regrets about it." Still, Graddy adds, "She's angry that people didn't see the value of [Jimmy's] presidency, that people didn't give him another term. And that takes a while to shake off."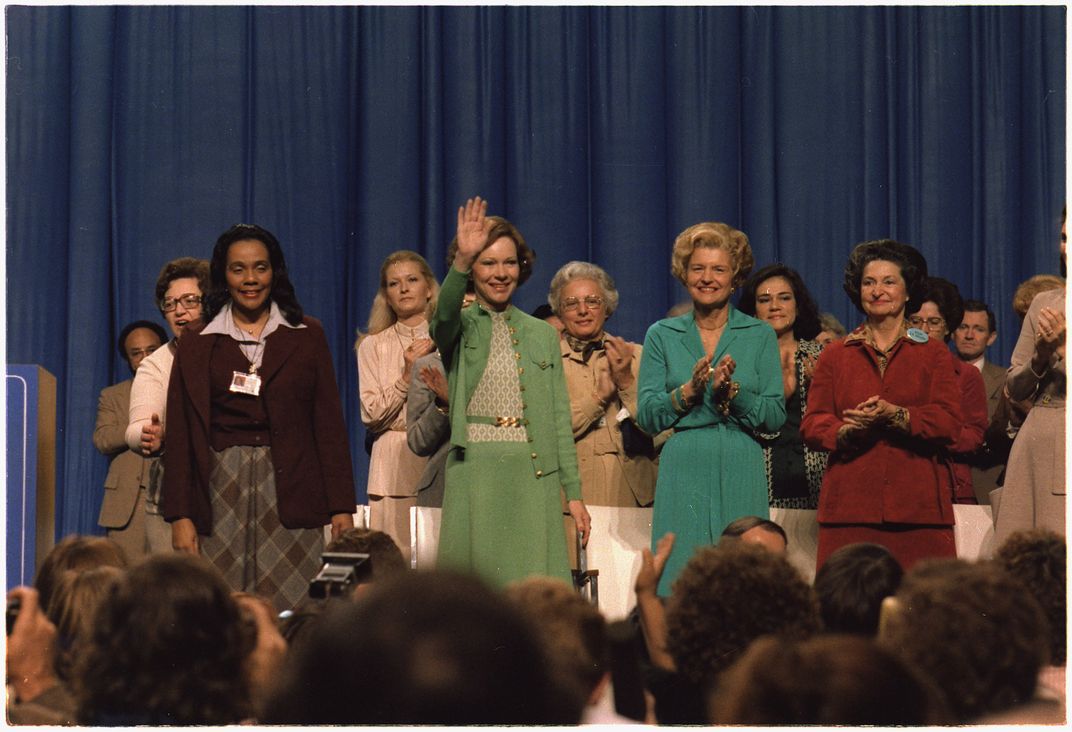 Rosalynn's post-White House legacy
After leaving Washington in January 1981, the Carters returned to Plains, where they discovered the family peanut business—placed in a blind trust during Jimmy's presidency—was deeply in debt. Forced to sell, they "thought we were going to lose everything," Rosalynn recalled to the Washington Post in 2021. Jimmy, whose political career was over at age 56, found himself faced with the prospect of a "potentially empty life," as he once said. Instead of resting on their laurels or giving in to despair, however, the former first couple found a new purpose: helping others through the Carter Center, a nonprofit they established in Atlanta in 1982.
"They both felt like they didn't [fully] fulfill their mission in the White House," says Farmer, "so they went on to create the Carter Center, which was a drastically different type of presidential place. It wasn't just a library—it was an activist center where they could continue this work [through a] lifetime of service."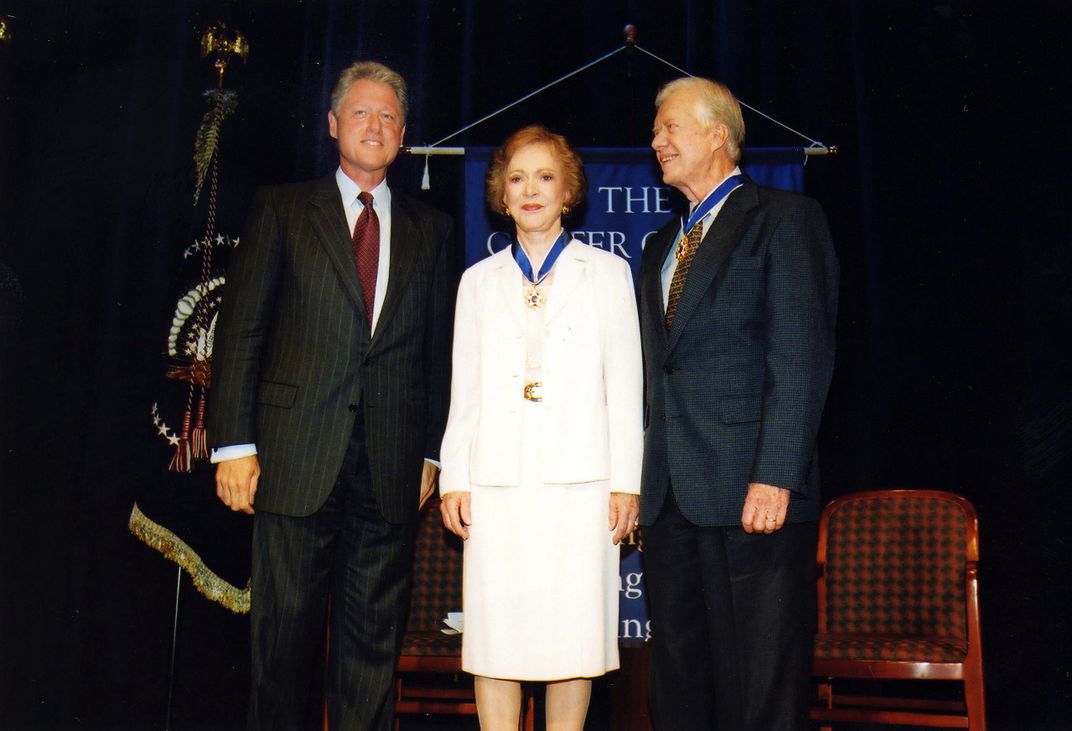 With a dual mission of advancing human rights and alleviating human suffering, the center has tackled a broad range of issues over its 41 years in existence, from ensuring that democratic elections in foreign countries are free and fair to eradicating Guinea worm disease. Rosalynn also continued to advocate for issues she'd long held close to heart, chief among them mental health. She raised awareness of the lack of support provided to caregivers, many of whom are responsible for caring for individuals with mental illness, by founding the Rosalynn Carter Institute for Caregivers in 1987. Alongside her husband, Rosalynn was heavily involved in Habitat for Humanity, volunteering with the organization for more than 35 years. The couple shied away from the kinds of financial opportunities that have made later presidents multimillionaires, instead making a living by writing books.
In 1999, President Bill Clinton presented the Carters with the Presidential Medal of Freedom. "There have been other presidents who have continued to contribute to the public good once they left office," Clinton said during the ceremony. "But the work President Carter has done through this extraordinary Carter Center to improve our nation and our world is truly unparalleled in our nation's history."
Reflecting on Rosalynn's legacy, Farmer suggests that "history will continue to be kind." What observers "have to see is her absolute, consistent commitment to causes and her lifelong devotion to making an improvement on those issues she cared about," the historian adds. "And that has been successful."