Exploring Mount Vernon
George Washington's historic Virginia plantation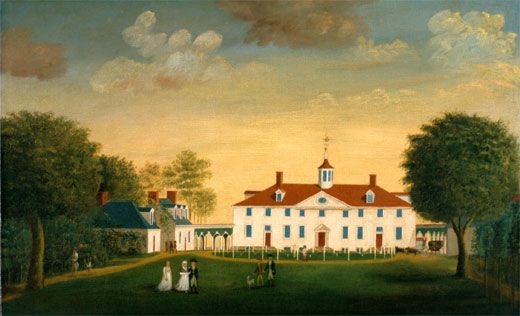 Mount Vernon was the beloved home of George and Martha Washington from the time of their marriage in 1759 until General Washington's death in 1799. He worked tirelessly to expand his plantation from 2,000 acres to 8,000 and the mansion house from six rooms to twenty-one.
The Mount Vernon Ladies' Association purchased Mount Vernon from the Washington family in 1858 and opened the estate to the public in 1860. Since that time, nearly 80 million visitors have toured Washington's home. Mount Vernon is independent of the government and no tax dollars are expended to support the 500-acre estate, its educational programs or activities.
Visitors are invited to tour the Mansion house and more than a dozen outbuildings including the slave quarters, kitchen, stables and greenhouse. Stroll four different gardens, hike the Forest Trail and explore the George Washington: Pioneer Farmer site, a four-acre working farm that includes a recreation of Washington's 16-sided treading barn. The George Washington Museum and the Archaeology & Restoration Museum are open daily, in addition to a variety of seasonal walking tours and special activities. George and Martha Washington rest in peace in the tomb where wreath-laying ceremonies are held daily.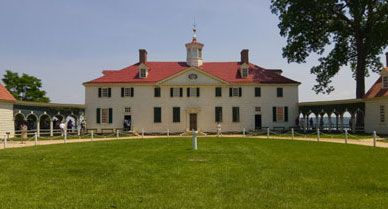 Especially for the Holidays:
Mount Vernon by Candlelight
November 24 (sold out), 25 (sold out) & 26
December 1, 2, 3, 8, 9 & 10
5:00 PM - 8:00 PM
Martha Washington hosts an 18th-century Christmas with candlelit walks, fireside caroling and festive decor. Visitors learn about the Washingtons' Christmas traditions; tour the candlelit Mansion including the rarely-seen third floor; and meet historical characters.
Holidays at Mount Vernon
December 1 - January 6
9:00 AM - 4:00 PM
The third floor of the Mansion is open only during the Holidays at Mount Vernon. See the beautifully refurbished garret bedchamber occupied by Martha Washington after her husband's death. You'll also see the Mansion decorated for holiday festivities and will hear stories of how the Washingtons celebrated Christmas.