Eternal Egypt
A landmark traveling exhibition features masterworks from the British Museum's collection of ancient Egyptian art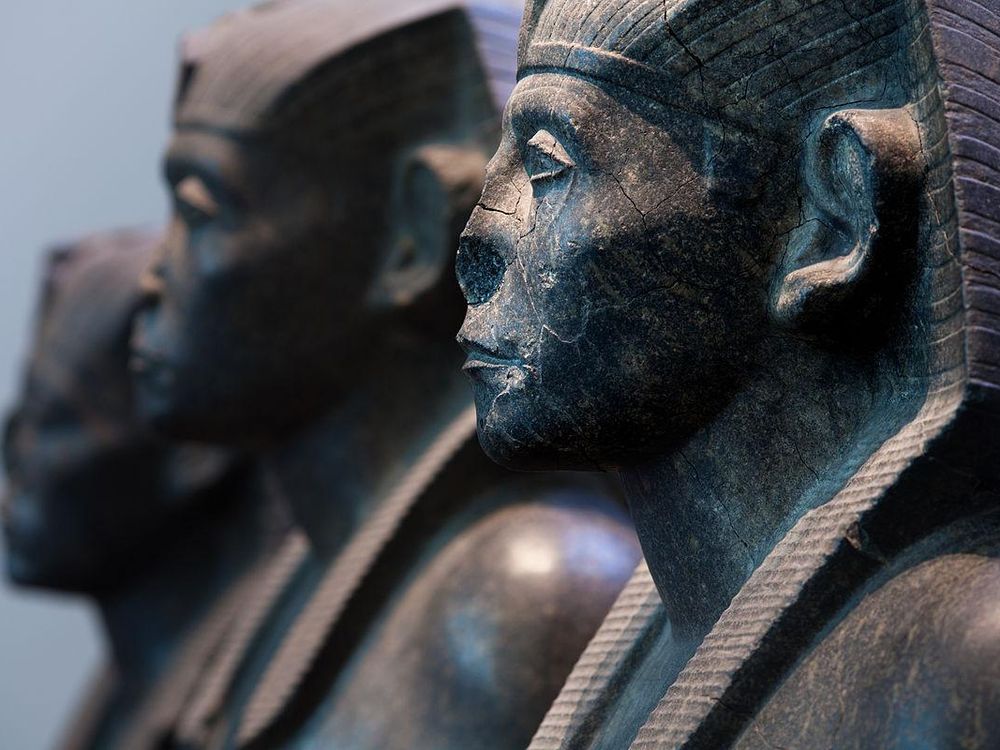 "These works reveal how extraordinarily sophisticated the artistic talent of ancient Egypt was," says Sandra Knudsen, associate curator of ancient art at the Toledo Museum of Art, where an enthralling new exhibition, "Eternal Egypt: Masterworks of Ancient Art from the British Museum," opened its three-year, eight-city tour in March.
The artwork on display runs the gamut from colossal to miniature, world famous to obscure: statuary in stone, bronze and wood, relief carvings, coffin lids, jewelry, glass, and delicate paintings on papyrus. After closing in Toledo on May 27, 2001, the show will be on view at Wonders: The Memphis International Cultural Series in Memphis, Tennessee, June 28 through October 21, and at the Brooklyn Museum of Art in New York, November 23 through February 24, 2002. It will move on to Kansas City in April 2002 and then travel to San Francisco, Minneapolis, Chicago and Baltimore. The show was mounted by the American Federation of Arts in conjunction with the British Museum, with support from the Ford Motor Company. Most of the objects the British Museum loaned to the new exhibition have never before been allowed to leave its confines. With several of its galleries now closed for renovations, the museum consented to let some of its most precious acquisitions travel.
Perhaps the most famous of all Egyptian illustrated texts is the Papyrus of Ani (c. 1200 B.C.)—a 78-foot scroll acquired by the British Museum's flamboyant Sir E. A. Wallis Budge at Thebes in 1888. One of the many highlights of the exhibition, the scroll is of a genre known today as a Book of the Dead—a compilation of text and illustrations to help the deceased in the afterlife. Such scrolls were often buried with well-to-do citizens. The show's curator, Edna R. Russmann of the Brooklyn Museum of Art, notes that works like these were not a sign that Egyptians were obsessed with death and dying but rather a kind of magical passport to a comfortable future.
Thanks to the disciplined creativity of its artists, generation after generation, the grandeur of Egypt can still astonish us today, as it must have astonished the world thousands of years ago.