Engaging a Child's Mind
At the Smithsonian Early Enrichment Center, the museums are a classroom for the very young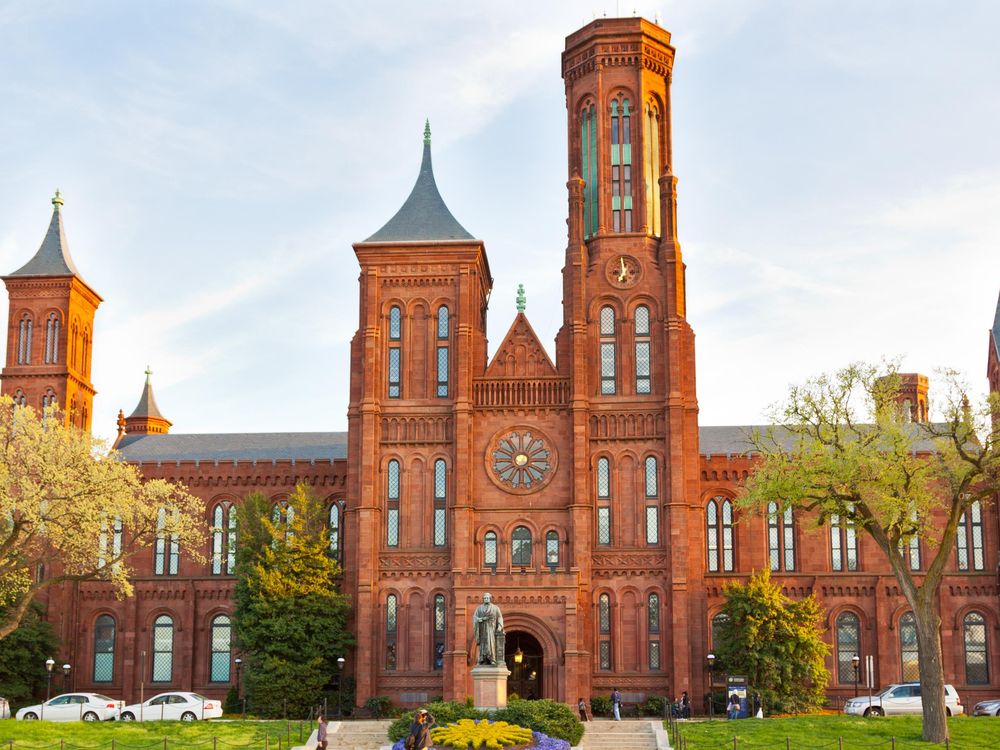 Readers of this column know well that the Smithsonian Institution has a host of programs that do not involve collections and exhibitions, yet amplify the Institution's mandate for the "increase and diffusion of knowledge." The Smithsonian Early Enrichment Center (SEEC) is one of which we are proud. It is a preschool program that provides children with the rich learning opportunities available in our museum settings.
SEEC, which originated in our desire to provide on-site day care largely for staff children, is celebrating its tenth anniversary this year. Today it has evolved into a model preschool run by its own board of directors, with facilities in the National Museum of American History, the National Museum of Natural History and the Arts & Industries Building. The program serves more than 125 children, ranging in age from 3 months to 6 years.
When SEEC was created, museums were not commonly viewed as learning environments for young children. Recognizing that the Smithsonian could provide more than just on-site child care, Director Sharon Shaffer took on the task of creating a national model for museum-based education for young children. To guide staff in this pioneering effort, a curriculum called "Museum Magic" was developed through a grant from the Clarke-Winchcole Foundation. From exposure to the objects in exhibitions, and from unique experiences in the art galleries, the gardens and, of course, the National Zoological Park, SEEC children learn fascinating concepts and develop an understanding of the world around them.
One concept SEEC children explore is communication (each month a different theme is featured), and they learn that symbols are forms of communication. At the National Museum of African Art the children might see an Adinkra cloth once worn by an Assante king that contains stamped and drawn symbols about that king. The children would then return to their classroom to create symbols about themselves out of sponges and other printmaking materials. Teachers lead children in a discussion of dance as a means to communicate while their charges view the ballet sculptures by Edgar Degas at the Hirshhorn Museum. The children dance and pose to imitate the sculptures. They next listen to different kinds of music and imagine which kind best matches the dancers' movement. A lighthouse in the maritime exhibition at American History launches a discussion of objects that communicate, including the significance of lighthouse design. Flashlights and rhythm sticks are used to demonstrate how light and sound from the lighthouse communicate to boats. The children then visit a Georges Seurat painting of a lighthouse at the National Gallery of Art to see how the artist used dots to communicate a quality of light. Such are the rich opportunities museums offer young children. A five-year study indicates that SEEC's program has had a significant impact on the cognitive development of its graduates.
Increasingly SEEC has shared its innovative approach beyond the National Mall, licensing its curriculum to a school (Beauvoir, the National Cathedral Elementary School in Washington, D.C.), a child-care program (at the U.S. Department of Justice) and a group of museums (University Circle Incorporated in Cleveland, Ohio). In 1995, the Walsall Museum and Art Gallery in England sent a research team to study SEEC's approach, and in return Shaffer participated in a museum conference in Walsall, sharing with other educators SEEC's perspectives.
Twice each year a seminar, "Learning Through Objects: Museums and Young Children," brings together groups of the country's early childhood educators and museum professionals for a demonstration of SEEC's specific strategies and techniques for the classroom and the museum. A new program funds seminar expenses for teachers working with lower-income families, so that new constituencies can benefit from SEEC resources.
Today, a 10-year-old former SEEC student signs each of her paintings with a small ladybug or butterfly because of a memory etched in her mind from her visits to the Peacock Room at the Freer Gallery of Art. There she learned that the artist James McNeill Whistler signed his paintings with a small butterfly. Remarkably, this child was 2 1/2 years old when she made that discovery.
Museum professionals are only beginning to see the exciting learning opportunities for preschool children. SEEC is a success story in this new field.