Downtown Digs
One step ahead of bulldozers, Urban archaeologists pull historic treasures from America's cityscapes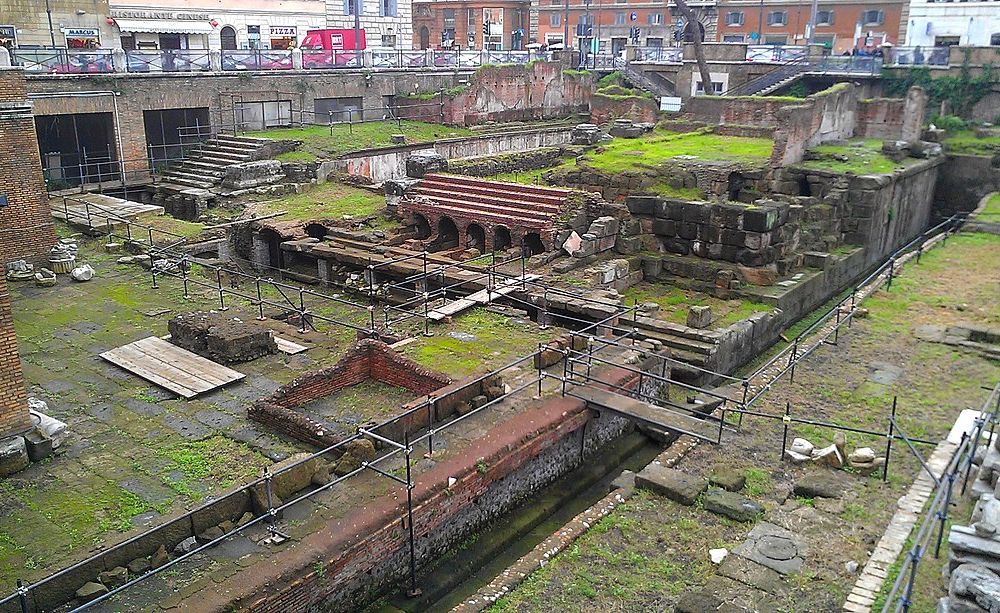 On a balmy day in southern Arizona, Fred Perry and I sit astride the half-buried foundation of an 18th-century Spanish mission garden wall, loosening the clay around its grapefruit-size boulders with an ice pick and trowel. It looks like child's play, but we're doing serious archaeology here—only a stone's throw from downtown Tucson. Office buildings loom. Rush-hour traffic whizzes by. More than once as Perry and I beaver away, I reflect on how incongruous it is to be digging for vanished settlements in the middle of a city.
Incongruous, but not so unusual. These days urban archaeology is breaking new ground all across the country. Thanks to tough federal and state laws that require fast-growing cities to sift and winnow before they leap, scores of private archaeological firms are beating bulldozers to thousands of locations slated for development. They want to find artifacts that tell stories about what happened on that land a long time ago, and they're striking pay dirt.
In New York City, archaeologists recently discovered a previously unknown African burial ground from the 1700s. Others, poring over the future site of Philadelphia's National Constitution Center, have identified a working-class quarter where, as one historian puts it, "the people who were 'we the people'" lived when the Founding Fathers drafted those words. Boston's mammoth tunnel project, known as the Big Dig, has yielded Native American artifacts going back to A.D. 500. But nowhere are urban archaeologists turning up more compelling new evidence of our nation's multicultural heritage than in Sunbelt cities such as Phoenix and Tucson.
During the past four decades, Tucson's population has doubled, and urban renewal projects have obliterated most of its older Hispanic neighborhoods. One of the most ambitious projects currently on the drawing board, a $320 million complex of businesses, housing and shopping areas called Río Nuevo, will occupy nearly 600 acres in the middle of town. This is where Perry and I, together with a dozen or so other volunteers and paid workers, are scraping, chipping and brushing.
Historians have long known of a Spanish mission here, but Desert Archaeology, Inc., the Tucson-based firm hired to study the area, has uncovered much more than that. A backhoe brought to light enough pottery and other evidence to convince Desert Archaeology's staff that people began settling in this vicinity 4,000 years ago—far earlier than anyone suspected. Those first Tucsonans were attracted by water; back then, the Santa Cruz River flowed through what is now the city center.
"This is totally changing our view of what life was like here in that time period," says J. Homer Thiel, a bearded, 38-year-old archaeologist and the boss of my work crew. "There were probably a dozen small settlements up and down the rivers, with people cutting out little ditches and irrigating crops of corn, beans, squash, tobacco and cotton. They would live here for a while and then go up in the mountains to hunt and gather wild plants."
For several weeks before I showed up, field archaeologists, mapping specialists and other workers had been collecting bits and pieces those ancients left behind—tiny corncobs, animal bones, stone tools, arrowheads. It's tedious work, as I find out when I'm assigned to help Betsy Marshall, a spry 76-year-old volunteer and former schoolteacher.
Marshall and I first hammer the big clumps into little ones with the wooden edge of a brush. Then we rake our hands over the screen, picking out painted pottery fragments, arrowheads and lithics, rocks left over from tool-making. We sort them into small brown bags. "Sometimes I come across what I call an 'iffy lithy'—might be a lithic, might not. Let's keep that," says Marshall as I show her a chipped rock.
The next morning, Thiel's colleague Jonathan Mabry drives me to the site of a former brick factory where another Desert Archaeology crew has unearthed a network of irrigation canals dating back 2,500 years. "Canals are a big part of the story," says Mabry, a 41-year-old Kentuckian who originally specialized in Middle Eastern archaeology. He points to more evidence a few feet away—large rings of cleared dirt he says were the floors of Indian pit houses. Crews have also collected pieces of figurines, pots and corn here. "No one would have guessed that 4,000 years ago in the Southwest people were making pots," Mabry says. "We're talking two and a half millennia older than the Hohokam, Mogollon and the Anasazi," he adds, referring to the three main prehistoric cultures that settled the region.
The work has great meaning for the Tucson region's Native Americans as well. Sonny Antone is employed as an archaeologist by Desert Archaeology. With long, graying hair, the 45-year-old Antone is a member of the Tohono O'Odham tribe, which has links with the ancients who used to live in this area. "I've always had dreams about this place," he tells me. "It opens up the past—not just Tucson but the story of my grandmothers, from modern times back through the centuries."
None of which should be taken to mean that the Río Nuevo buildings will be moved or altered significantly. Marty McCune, Tucson's historic preservation officer, points out that urban archaeology here is not an end in itself but part of an elaborate trade-off. Development will continue. The mission and garden ruins will be carefully preserved, but "we're still destroying a lot," she says. "At least we're getting valuable historical information first."
Alas, the public will likely see little of it. Although museum exhibits at Río Nuevo will interpret the items now being found, the Arizona State Museum in Tucson, like other potential showcases for such treasures throughout the Southwest, is already overloaded. There's just no room, except in warehouses, for all the new goodies.
I have to be satisfied with the knowledge that those brown bags I helped fill will eventually wind up at Desert Archaeology's Tucson laboratory. There, a team of biological, ceramic, soil and rock specialists will wash, examine and inventory all the artifacts, adding to the evolving big picture. It makes me smile to think, as the fascinating reinterpretation of Tucson's history continues to unfold, that my days spent playing in the dirt are even a small part of it.