The Deadly Grizzly Bear Attacks That Changed the National Park Service Forever
Visitors to Glacier National Park had long conditioned the predators to seek food from humans, making the maulings somewhat inevitable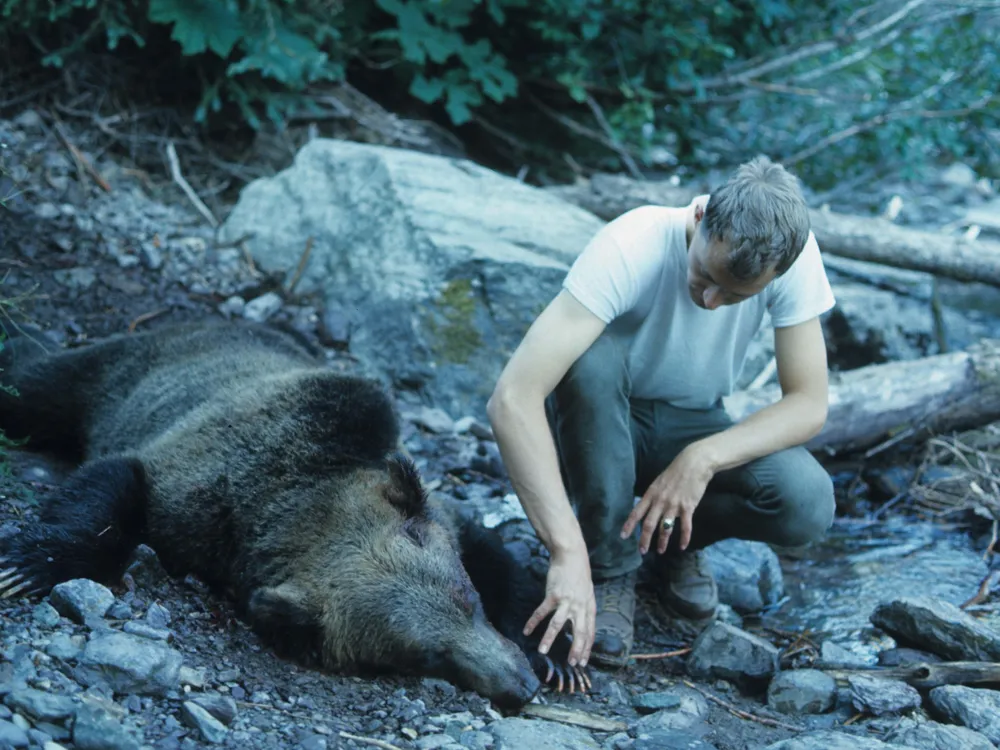 Glacier National Park's busiest season came to an abrupt halt in the summer of 1967. In a matter of hours, two grizzly bears had acted as they never had before in the park's 57-year history. Several miles apart, each bear had mauled a young woman on the same day, in the dark, early hours of August 13. Two 19-year-olds, Julie Helgeson, from Minnesota, and Michele Koons, from California, were both asleep under the big sky of northwest Montana, when grizzly bears found them and carried them off.  
Detailed in National Park Service reports and Jack Olsen's 1969 book Night of the Grizzlies, these incidents marked Glacier's first fatal bear maulings. The shocking attacks ushered in a new era for the National Park Service's management of bears. In Glacier Park and in other parks nationwide, the lessons of that summer live on in warning signs, rules and policies created to avoid repeating the mistakes that led to tragedy 50 years ago.
Before then, the park service neglected to close trails where bear sightings were frequent. Littering was common and campsites overflowed with garbage that attracted animals. And in the summer of 1967, as forest fires drove bears further into populated areas, it was clear to some rangers that bears were living dangerously close to people. John Waller, a current supervisory wildlife biologist for the park, says the park service had known for a long time that feeding bears was unsafe. But it wasn't until after the summer of 1967 that the agency recognized a need for dramatic changes in official park policy. The park quickly overhauled its practices and implemented precautions that are still in use today.
"Night of the Grizzlies," as the events came to be known, "was really the wake up call," he says. 
On August 12, 1967, Helgelson and Koons—both 19 at the time—embarked on respective overnight backpacking trips. Both were spending a summer working in one of the park's lodges, Helgeson in East Glacier Lodge, Koons in West Glacier's Lake McDonald Lodge.
Helgeson's path was surrounded by vistas of glacial valleys and mountain peaks. Her excursion took her from Logan Pass, roughly eight miles up the popular Highline Trail to the Granite Park Chalet. She and a friend, Roy Ducat, arrived at about 7 p.m., ate their sack dinners and watched the sunset before retiring for the night.
Helgeson and Ducat tucked into their sleeping bags outside, near the chalet, packed with guests during the busy summer season.
Shortly after midnight, a grizzly bear meandered toward the campers.
Ducat would later tell investigators Helgelson had seen the bear and woke Ducat telling him to play dead. The grizzly knocked the pair out of their sleeping bags and within minutes, the bear had sunk its teeth into each of them. It focused on Helgeson, dragging her about 100 yards away.
"Someone help us!" she screamed as the bear dragged her off. Ducat, his arm badly mangled, ran to wake other campers nearby.
Help arrived for Ducat in the form of a helicopter with medical supplies, but an overly cautious ranger held up the search party, fearful of putting more visitors at risk. Nearly two hours passed before the group departed on its mission to rescue Helgeson. After Ducat was taken to a hospital, and a ranger armed with a rifle had arrived, the group followed a blood trail downhill from the campsite.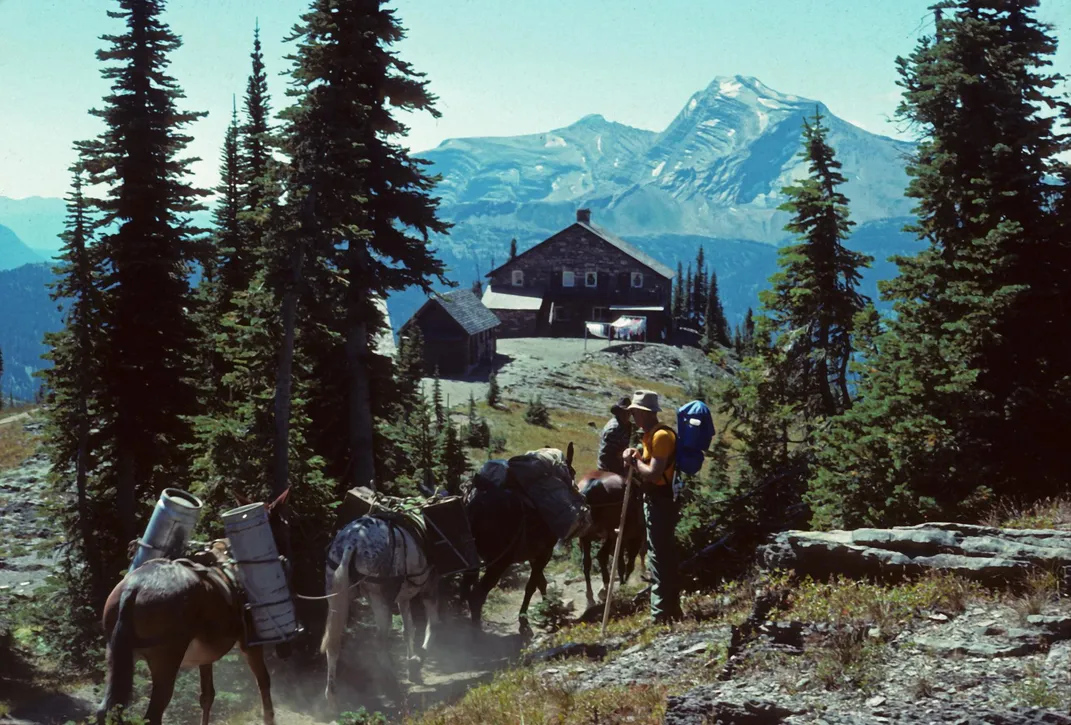 Soon, they heard a noise and spotted Helgeson facedown, not far below. A doctor staying at the chalet attended to her.
"It hurts," she said several times.
The group carried her back to the chalet, where a helicopter would arrive to take her to a hospital. She reached the chalet by 3:45 a.m. but died soon thereafter, minutes before the aircraft landed.
As Helgelson departed on her fateful hike, Koons was joining four fellow park employees on a steep eight-mile journey to Trout Lake. A grizzly crashed their campsite at about 8 p.m. as they cooked hotdogs and fresh fish. The campers ran and waited as the bear gobbled up their dinner and scrambled away with one of their backpacks. The party moved their gear, bringing some cookies and Cheez-Its, to the beach. In a ring around a campfire, they settled into their sleeping bags.
At about 4:30 a.m., the grizzly reappeared at Koons' camp. It sniffed around, biting into one of the young men's sleeping bags and clawing his sweatshirt. One by one, the campers jumped and climbed up trees. From their perches, they yelled at Koons to join them. But before she could, the bear tore into her sleeping bag and began dragging her away.  
"He's got my arm off," the others heard her say. "Oh God, I'm dead," she said.
The party stayed in the trees for about an hour-and-a-half before running down the trail to the nearest ranger station.
Seasonal rangers Leonard Landa and Bert Gildart had gone to sleep with knowledge of the Granite Park Chalet mauling. Gildart had heard the calls for help over the radio and helped dispatch emergency responders. Landa stayed awake listening to the radio traffic. When both men learned of the Trout Lake mauling later that morning, they were confused and in disbelief.
The rangers were sent to search for Koons. Landa left first with some of Koons' fellow hikers. Gildart, filled with adrenaline, hurried up the trail to join them.
"We were all a little spooked by this time," Gildart says, reflecting on the events of 50 years ago. "Here's a bear that's pulled a girl out of a sleeping bag. What kind of a creature is this?"
Minutes after they reached the campsite and fanned out, Gildart recalls Landa whispering, "Bert, here she is." The young woman's mutilated body was lifted out of the backcountry by helicopter.
The rangers were stunned by the night's parallel events but not by the problem bears. Landa knew that a bear had been harassing campers at Trout Lake and another nearby camp. And Gildart and seasonal wildlife biologist David Shea had four days prior hiked to Granite Park Chalet to confirm another rumor they'd heard: Bears were feeding nightly on table scraps from boarders at the chalet.
"We got up there and we were absolutely astounded that people were standing around throwing food out to the bears," Gildart recalls.
The routine had become a spectacle for visitors.
"It was basically an incident waiting to happen," says Shea, who spent 36 seasons working in the park.
The garbage problem wasn't isolated to Granite Park. Campsites all around Glacier were not well-maintained. Visitors, sloppy with their trash, frequently abandoned it. Gildart later collected 17 bags of garbage from the Trout Lake site.
The day after the deadly attacks, Gildart and Landa headed to look for the suspect bear at Trout Lake. Gildart spotted it at 4 a.m. when he stepped outside of the patrol cabin where the men were spending the night. He called for Landa to bring a gun. Within minutes, the bear charged at them and both men fired, killing it.
A forensic investigator came to collect the bear. "They had a big knife," Gildart recalls. "They slit the stomach of this bear, and a big ball of blonde hair came out."
Shea also was on the hunt for the suspect bear at Granite Park Chalet. In total, the park's staff shot three bears, including the one believed to have killed Helgeson.
In his book, Jack Olsen indicted the park service for its irresponsible treatment of bears.
Olsen, a journalist and prolific author of true crime books, investigated the killings for a three-part series published in Sports Illustrated. His reporting was republished as Night of the Grizzlies. The best-seller was reprinted in 1996, and visitors will still spot people reading the book in the lobbies of Glacier Park's lodges.
"It is pure coincidence indeed that two grizzlies chose a few hours of a single night to take two victims who had much in common," he wrote, "but it is no coincidence at all that the year in which this happened was 1967, and place Glacier Park."
"It was a lightning bolt right to the core of the whole National Park Service nationwide," says Waller, the current staffer at Glacier.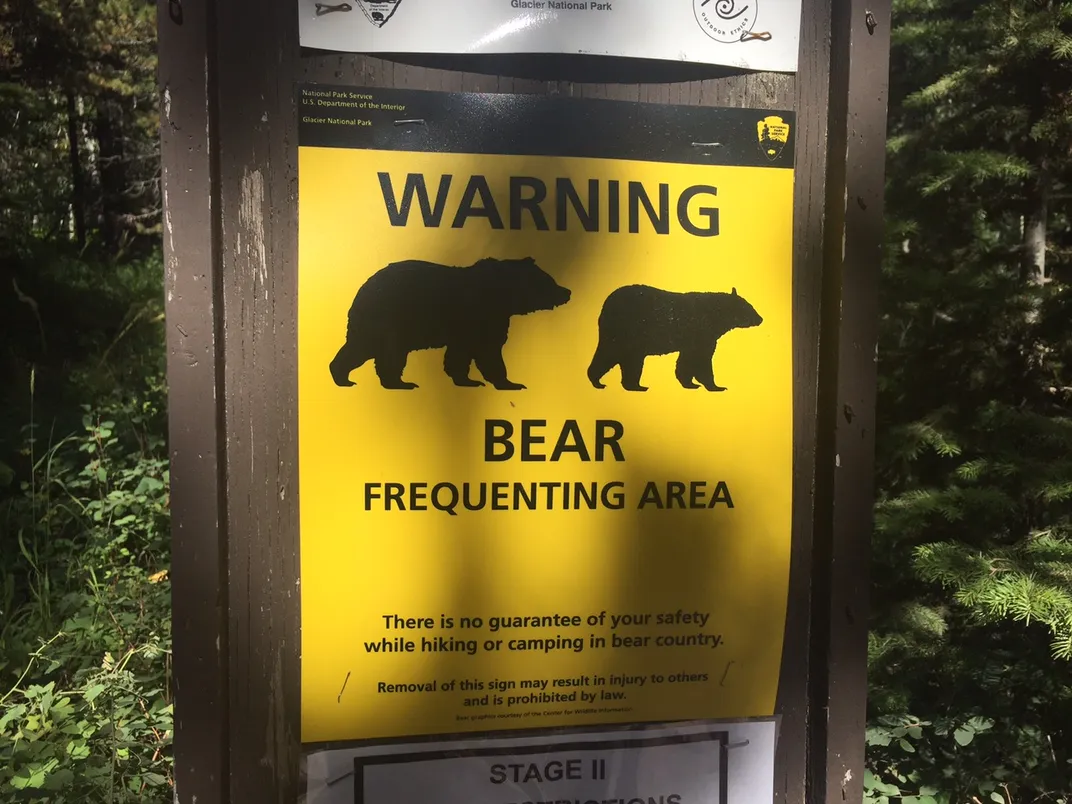 In the aftermath of the attacks, the park initiated a strict "pack in, pack out" policy. Dumps were eliminated. Rangers ticketed visitors who fed bears and kicked out campers with messy campsites. When grizzlies frequented trails, the areas were closed until the bears moved on. Warnings and tips on bear safety were posted throughout the park. The park set rules for food storage, installed bear-proof trash cans and devised off-the-ground storage for backcountry campers. A new permit system limited the number of campers in the backcountry and required them to sleep in designated campsites, a distance away from cooking areas.
The events of August 13 were a pivotal moment, Waller says, giving rise to a "leave no trace" ethic in the outdoors. The result has been increased safety for people and bears, he said.
The new practices soon spread to other national parks in which bears lived. By 1970, Yellowstone, the other park in the lower 48 where people were most likely to encounter a grizzly, had enacted many of the same policies.
"The tragedy of [that night]," Landa says, "is that two lives were lost." But Shea adds that the "common sense" precautions that hikers follow today are the good that came of the horror.