Crowd Pleasers
Too good to be true?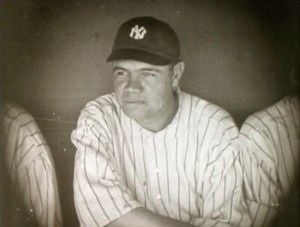 Not even Leigh Montville, who was a sports columnist for the Boston Globe and a senior writer at Sports Illustrated, had ever heard of John Montague, the mystery man who sportswriter Grantland Rice believed, in 1935, just might be the best golfer in the world. Montville stumbled onto this Technicolor, larger-than-life figure while researching a book about Babe Ruth (The Big Bam: The Life and Times of Babe Ruth). An exhibition golf match that Ruth played with Montague on Long Island drew about 10,000 people, most of whom, Montville insists, had come to see Montague, not Ruth. "They had to quit after nine holes because the whole place went crazy," Montville adds, "so I started looking into it, and he had quite a story. He was a sensation."
Was he ever. The story of the miscreant who reinvents himself (most often, it's a man) is peculiarly American. And never more peculiar than in Montague's case. In the Hollywood of that era, Montville writes, Montague could "outdrink, out-eat, out-arm wrestle the world. Rumors soon circulated about how he had pointed at a string of birds on a telephone wire 175 yards away...unleashed his three wood and smacked a shot that not only hit [a] bird, but struck it dead." Then there was the time, legend has it, he hit a box of matches off a cocker spaniel's head. The dog, they said, never blinked. Montague even beat Bing Crosby in a one-hole match using a baseball bat, a shovel and a rake. Montville's story, "Montague the Magnificent," begins on page 76.
Tony Perrottet's favorite moment reporting our story about small house museums ("Small Wonders," p. 60) took place at Sir John Soane's Museum in London, on an evening when it was lit almost entirely by candles, as it is on the first Tuesday of every month. "The design of the house is amazing enough during the day," says the peripatetic Perrottet, who grew up in Sydney, Australia, but has lived in Buenos Aires, Manhattan and Rome. "You really feel transported back to the early 19th century—and particularly to Soane's famous sarcophagus parties of 1825, where the literati of London came to admire his new purchase from Egypt." For Perrottet, choosing just four museums proved to be the hardest part of the assignment. "There are dozens, if not hundreds, of these tiny places in European cities; it was sad to leave out museums in Amsterdam, Florence, Berlin and St. Petersburg—maybe they'll appear in 'Small Wonders II.' "