The Christmas Tale Spoken Record That Launched the Audiobook
Narrated by Dylan Thomas, the album would go on to sell 400,000 copies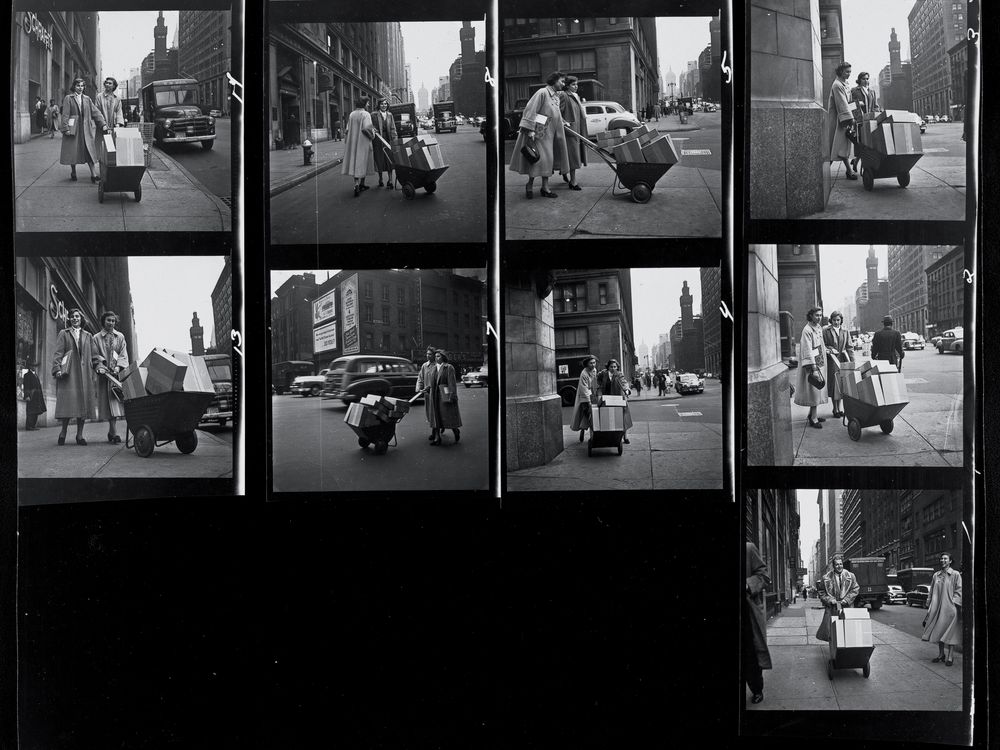 It was 5 in the morning, and just back from a party, Dylan Thomas answered the phone in his room at the Chelsea Hotel. Barbara Holdridge, 22, had decided to launch a record company and she had an offer for the poet. Over lunch the following week with Holdridge and her business partner, Marianne Mantell, both recent graduates of New York's Hunter College, Thomas took the deal: $500 upfront, plus 10 percent of sales above 1,000 albums, for a reading of his verse.
"He was mesmerizing," Holdridge, now 87 years old, recalls.
The 1952 disc, Thomas' buttery reading of his beloved A Child's Christmas in Wales on its B-side, would sell 400,000-plus copies, birthing a new popular literary form—the spoken word record, antecedent to today's audiobook.
The handiwork is spotlighted in a newly published history of the genre, The Untold Story of the Talking Book, by Matthew Rubery, professor of modern literature at Queen Mary University of London. "Talking books" had been produced for blind people since the 1930s. But pitching the format to a mass audience was a new idea, and Holdridge and Mantell's timing was propitious. The beat movement—with its interest in live poetry—was getting under way, radio had habituated consumers to spoken-word performance and the success of the Book of the Month Club demonstrated lively public demand for cultural edification.
Holdridge and Mantell delivered on all counts. They named their label Caedmon, after the first documented English poet, who was thought to have sung his verse, and put together an all-star literary lineup. "We [listed] every writer we knew of and wrote them," says Holdridge, who lives in Baltimore. "The response was amazing." Caedmon recorded or reissued Faulkner, Frost, Marianne Moore, Sylvia Plath and Eudora Welty. To read historical works like Shakespeare and Chekhov, it recruited Laurence Olivier and Vanessa Redgrave. Caedmon also struck out in bold directions, producing native-language recordings of Camus, Colette, Pablo Neruda, even J.R.R. Tolkien reciting staves from The Lord of the Rings in Elvish. It also commissioned notable artworks for the album covers, including one for a Tennessee Williams record by a disconsolate-looking young man who showed up at Caedmon's Manhattan office in 1956 touting a portfolio of shoe pictures—Andy Warhol.
Caedmon's vision, Holdridge says, was to get each writer to recapture "the moment of inspiration." Producers exploited the flexibility of newly available magnetic tape, which allowed sound effects to be spliced in, and they weren't shy about cutting text to fit the time constraints of LPs. (In contrast, a verbatim recording of War and Peace filled a staggering 118 records, Rubery writes.)
Unlike today's audiobooks, which often serve as background for multitasking listeners, Caedmon records commanded your full attention, says Rubery. People he spoke with recalled sitting by the record player as they listened, sometimes perusing the liner notes. Yet the label also foreshadowed audiobooks' appeal today, introducing listeners to "the intimacy of the spoken word," he says, and proving that listening could be as literary as reading.
Holdridge and Mantell sold the company to Raytheon in 1970, and today Caedmon lives on within HarperCollins, which acquired it in 1987. Even now it issues new recordings alongside its classic catalog.
Holdridge is still proud of the labor of love that helped set the stage for today's multibillion-dollar audiobook industry, whose users are on track to listen to well over two billion hours of audio in 2016. "For years at parties we'd talk about what we did and people would say, 'Dylan Thomas! I grew up on those recordings!'"