Chat with Jimmy Carter
Discuss "The Ethiopia Campaign" with President Carter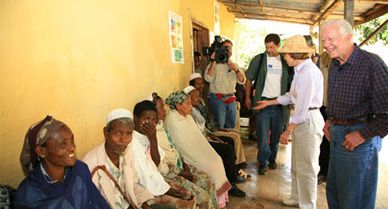 Join us here for a live chat with Nobel Peace laureate and former president Jimmy Carter to discuss "The Ethiopia Campaign" on June 28 from 11:15 a.m. to 11:45 a.m., E.S.T.
President Carter will be available to answer questions at that time. You may also submit a question early by filling in the form below.  Full name, city and state of residence are required.
Questions will be answered on a first-come, first-serve basis.