Buffalo Soldiers
For decades, African-American Regulars were the most effective troops on the western frontier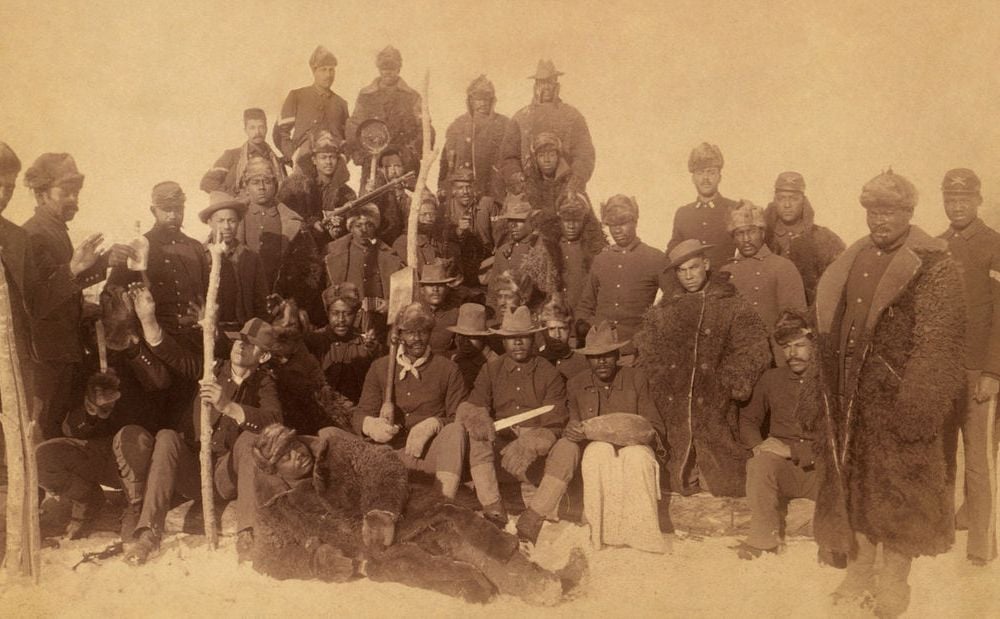 Maj. George Forsyth lay stretched out beside the rotting carcass of his dead horse on a small island in the dry bed of the Arikaree River in Colorado Territory. Around him lay dead and wounded men, his men. Beyond the riverbanks circled the Cheyenne and Oglala warriors who had kept them trapped for days. Then Forsyth's men noticed the Indians had drawn off. They soon discovered why: in the distance they saw cavalrymen...black cavalrymen...pounding across the dry grass. They were the buffalo soldiers.
Forsyth's fight entered legend as the Battle of Beecher's Island, but few remember he was rescued by black troops, says author T. J. Stiles. Indeed, black regulars took center stage in the Army's Western drama, shouldering combat responsibilities out of proportion to their numbers.
The black regiments, which came into being in 1866, quickly won the respect of their opponents. In 1867, fewer than 70 of the raw recruits repulsed an estimated 900 warriors and Mexican bandits. During their years on the frontier, they had numerous pitched battles against Lipans, Kickapoos, Kiowas, Comanches — and their most determined foe, the Apaches, including ferocious encounters with the great war chief Victorio, possibly the most skillful enemy in frontier history.
In 1992, Colin Powell, then chairman of the Joint Chiefs of Staff, dedicated a memorial to the buffalo soldiers at Fort Leavenworth, Kansas, the birthplace of one of the regiments. It was a fitting tribute, says Stiles, from a military that hesitated to accept African-Americans, learned to depend on them and, finally, under the leadership of a modern black soldier — has come to honor their memory.