Boy Wonder
For a few fleeting moments in 1956, Elvis Presley was still an unaffected kid from Tupelo, Mississippi, and the road to stardom seemed paved in possibility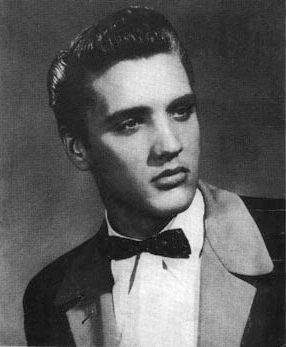 Twenty-five years ago this month, on August 16, 1977, a bloated, drug-dependent Elvis Presley was found dead in the bathroom of Graceland, his Memphis, Tennessee, mansion. He was 42 years old. But long before success, fame and pharmaceuticals led him to an early grave, there was another Elvis—more boy than man, more comet than star, and more promise than fulfillment.
In March 1956, Elvis was 21, and his recording of "Heartbreak Hotel" was climbing the charts. Freelance photographer Alfred Wertheimer got an assignment from RCA records to shoot the young singer, whose contract the company had just purchased for $35,000 from Sam Phillips' Sun Records. "I was informed that I was going to photograph Elvis Presley," says Wertheimer, now 72. "My response was, 'Elvis who?'" The message from RCA, Wertheimer recalls, was don't worry about it. "They told me: this kid might vanish from the scene."
Wertheimer's instincts told him otherwise. That summer, he went on the road with Presley, photographing him on a train and at home in Memphis (with his father, Vernon, on the backyard patio; kissing his mother, Gladys; listening to his own records with Barbara Hearn, his high school sweetheart).
Along the way, Wertheimer distilled an innocence that would soon be lost. By September, when Presley strode onto the stage of The Ed Sullivan Show, the transformation of unaffected country boy into commodity had begun.