Bodybuilders Through the Ages
Over the past 150 years, bodybuilders have gone from circus sideshows to celebrities, imparting fitness lessons along the way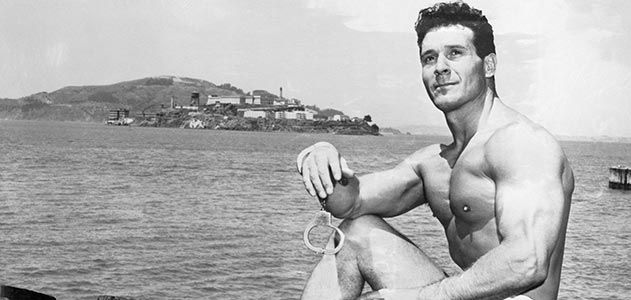 Sandow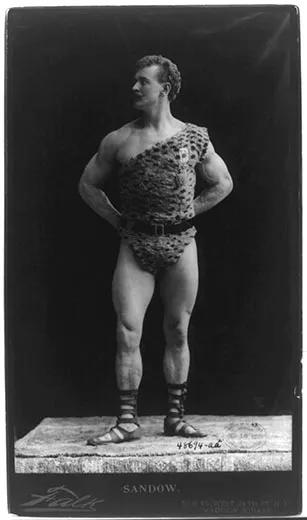 Unlike other strongmen of the late 1800s, the Prussian-born Sandow was not just adept at exhibiting feats of strength—he was a sex symbol and among the first to capitalize on displaying his developed, muscular physique. While touring in Florenz Ziegfeld's Trocadero Vaudevilles, the 5-foot-8, 220-pound Sandow attained stardom in America and immortalized his flexing routine in front of Thomas Edison's movie camera. In 1901, this "Father of Modern Bodybuilding" organized the first major bodybuilding contest, which was held in England's Royal Albert Hall.
Katie Sandwina Strongwoman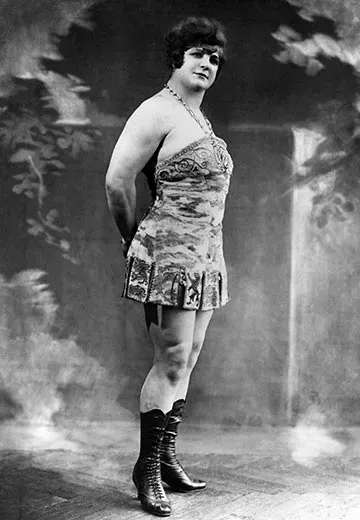 This Austrian-born female bodybuilder adopted a variation of Sandow's name to advance her own unique career. Over the course of 38 years, she exhibited her 6-foot, 210-pound muscular frame in circuses and theaters around the world and performed stunts such as juggling cannonballs, supporting a spinning merry-go-round with riders on her chest, and tossing her 160-pound husband in the air. Unfortunately, contemporary popular opinion labeled female bodybuilders as little more than circus freaks.
Bernar Macfadden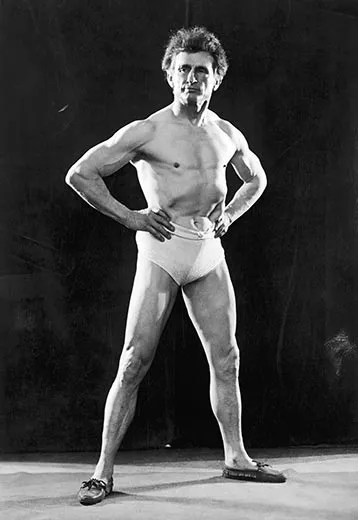 A bodybuilder and health enthusiast, Macfadden founded Physical Culture magazine in 1899 and built a publishing empire that included detective and romance fiction as well as sport and health titles. He built sanitariums and founded Physical Culture City, a self-sufficient settlement in New Jersey for people who wished to adopt a simple, healthful life. The latter venture failed after a few years. Macfadden promoted fasting as part of a healthy regimen and decried the typical American diet, saying, "Men may not take their god too seriously; but how they do bow to earth before their shrine of three meals a day, their adulterated white flour, their vast groaning tables of unnecessary food!"
Zishe Breitbart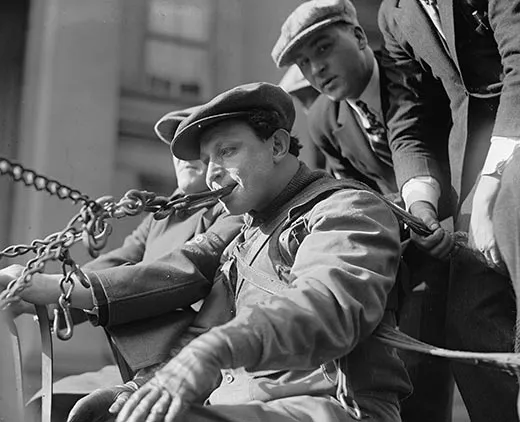 Dubbed "The Iron King," Breitbart attained fame on the post-World War I European and American vaudeville circuit by bending iron bars, biting through chains and pounding nails into boards with his bare fists. The consummate showman, Breitbart donned an array of costumes—from a skimpy Tarzan outfit to the elaborate garb of a Roman gladiator—that highlighted his physique and amplified the spectacle of his performance. For marginalized Jewish populations, Breitbart was a folk hero whose empowering displays of strength exploded cultural stereotypes.
Steve Reeves (Mr. Universe)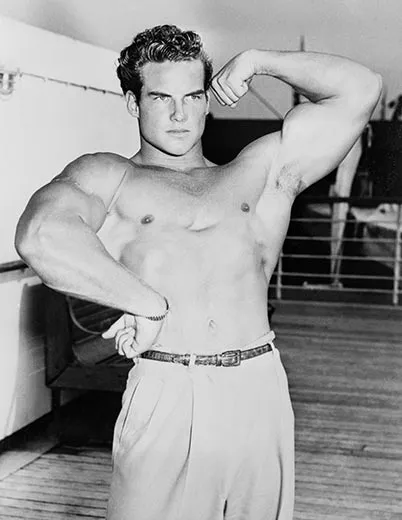 After claiming the titles of Mr. America in 1947, Mr. World in 1948 and Mr. Universe in 1950, U.S. Army veteran Steve Reeves parlayed his muscled frame into a successful movie career. Following a few supporting roles in American films—such as Ed Wood's Jail Bait—Reeves went to Italy where he took center stage in a string of sword-and-sandal beefcake epics. With his classic V shape and international stardom, Reeves brought a new level of public awareness to the sport of bodybuilding.
Jack LaLanne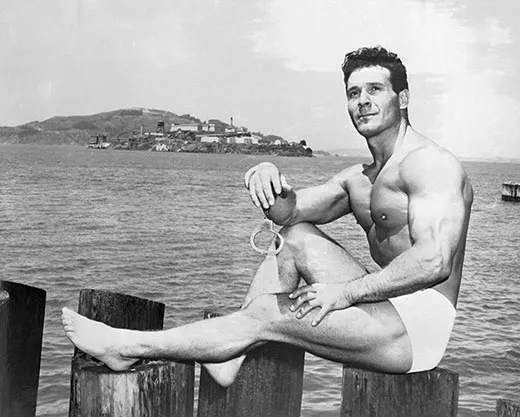 LaLanne opened his first health club in 1936 and went on to invent several staples of the modern-day gym, including the leg extension, weight selector and cable/pulley machines. Aside from performing amazing physical feats—such as completing 1,033 pushups in 23 minutes, 50 seconds at age 42 and swimming 1.3 miles from Alcatraz Island to Fisherman's Wharf, handcuffed and towing a 1,000–pound boat at age 60—LaLanne is also known for his television show, which ran from 1951-1985 and emphasized healthy living through diet and regular exercise. Editor's note: Jack Lalanne died on January 23, 2011.
Abbye Stockton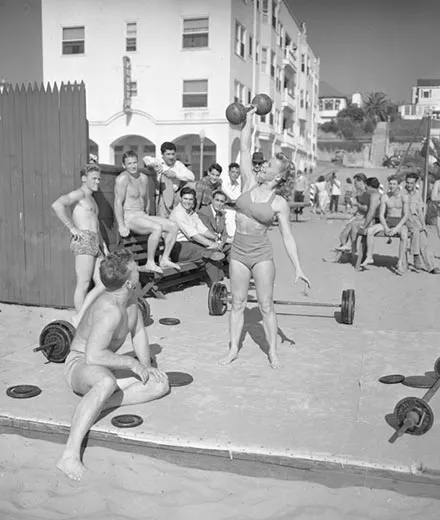 Introduced to weightlifting by her husband, Stockton became a regular at California's Muscle Beach. This 5-foot-1, 115-pound bodybuilder later opened the Salon of Figure Development—a women's-only gym—and wrote the column "Barbelles" for Strength and Health magazine in which she encouraged women to lift weights for the sake of figure contouring and athletic prowess. Although generations of strongwomen preceded her, Abbye Stockton took the image of muscular women out of the sideshow and into the local gym.
Gordon Mitchell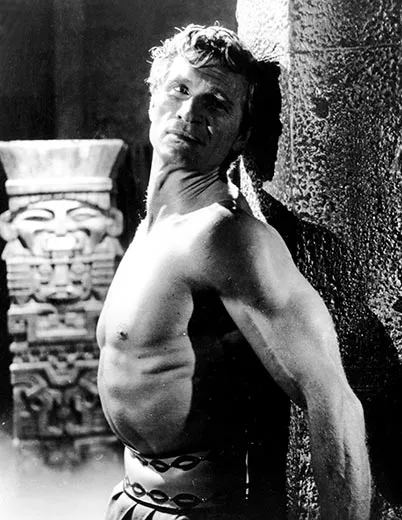 Mitchell—a U.S. Army veteran who worked as a high school teacher and guidance counselor—was part of an all-male chorus line in Mae West's stage revue, which earned him uncredited roles in such films as The Man with the Golden Arm and The Ten Commandments. In 1961 he moved to Italy where he worked as an actor, appearing in more than 200 movies covering a variety of genres, from sci-fi to spaghetti westerns.
Lou Ferrigno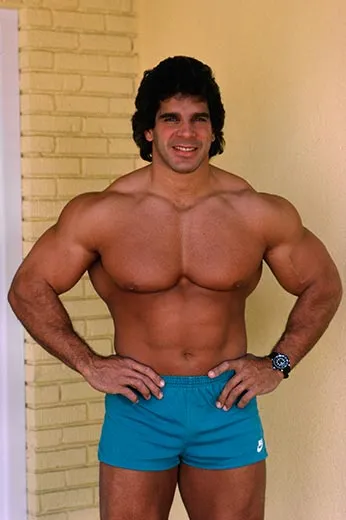 A childhood illness caused Ferrigno to lose most of his hearing, making him the target of schoolyard bullies. He consequently started developing his body to gain some respect. The 6-foot-5, 285-pound bodybuilder went on to win two consecutive Mr. Universe titles and to play Dr. David Banner's verdant alter ego in The Incredible Hulk television series. In addition to acting and working as a personal trainer to such Hollywood celebrities as Michael Jackson and Mickey Rourke, Ferrigno has spent his time as a motivational speaker, reaching out to people with hearing impairments.
Arnold Schwarzenegger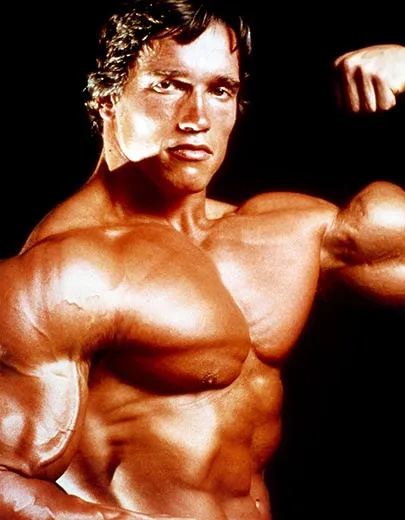 Schwarzenegger began his competitive bodybuilding career at the age of 17 and went on to win, among other accolades, seven Mr. Olympia competition titles. He embarked on an acting career in 1970, scoring box office hits with films such as Conan the Barbarian, The Terminator, Predator and True Lies. His professional aspirations took a political turn in 1990 when former President George H. W. Bush appointed him chairman of the President's Council on Physical Fitness and Sports, and in 2003 Schwarzenegger was elected governor of California.