The Story Behind the Harlem Cultural Festival Featured in 'Summer of Soul'
Jesse Jackson, Nina Simone, B.B. King and 100,000 spectators gathered for a concert worth remembering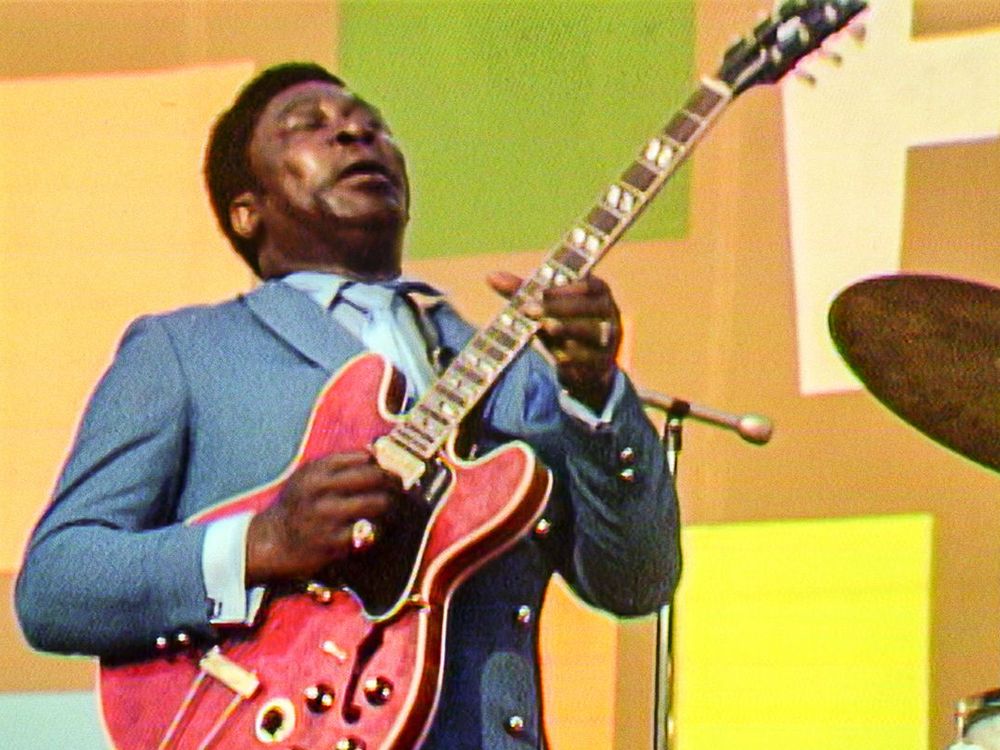 Editor's note, July 8, 2021: Last week, the film documentary
Summer of Soul
, debuted in theaters and streaming on Hulu. To get some of the history behind the festival footage, enjoy this story published in 2007.
Ethel Beaty-Barnes, then an 18-year-old fresh from her high-school graduation, still remembers what she wore to the Sly & The Family Stone concert in Harlem in 1969: a floral halter top and matching bellbottoms, her hair in a sidebun. "It was so overcrowded. People were sitting in the trees. It was boiling hot but not one ounce of trouble," she said recently from her home in Newark, New Jersey. The word "trouble" back then was a euphemism for chaos.
The concert she attended, what some now call the Black Woodstock, came on the heels of two of Malcolm X's former aides being shot—one fatally. The local NAACP chairman likened Harlem at the time to the vigilante Old West (earlier that year, five sticks of dynamite had been found behind a local precinct house; a cop dampened the charred fuse with his fingers). So it came as little surprise when the NYPD refused to provide security for the festival. Instead, security came from the Black Panthers, 21 of whom had been indicted for plotting to mark Martin Luther King's assassination by bombing Macy's, Bloomingdale's, Abercrombie & Fitch and other stores across Manhattan.
Besides Sly, the festival's roster included B.B. King, Nina Simone, Abbey Lincoln and Max Roach, the Fifth Dimension, Gladys Knight and the Pips, Stevie Wonder, Mahalia Jackson, Moms Mabley, Pigmeat Markham and more. Speakers included then-mayor John Lindsay, introduced on stage as the Black community's "blue-eyed soul brother."
Hal Tulchin, a longtime television producer, was the only one filming any of it—mostly on spec. "It was a peanuts operation, because nobody really cared about Black shows," said Tulchin, now 80, from his home in Bronxville, New York. "But I knew it was going to be like real estate, and sooner or later someone would have interest in it."
Interest came from Joe Lauro, who discovered the Black Woodstock video amid his routine prowling of old TV Guide issues (hour-long specials had appeared on CBS and ABC). Lauro runs Historic Films Archives, the nation's largest collection of musical footage. He owns a good deal of Ed Sullivan material and provided most of the film for Martin Scorsese's recent Bob Dylan documentary. He is now teaming with Robert Gordon and Morgan Neville, who produced "Muddy Waters Can't Be Satisfied," to tell the forgotten story of the Harlem festival. "People were unwilling to remember," said Lauro. "It's like how all the great black jazz men had to go to Europe to be appreciated." Curiosity has been growing since Lauro leaked some footage onto a Nina Simone DVD/CD last summer, mentioning the festival in the liner notes.
The footage shows seas of some 100,000 Black attendees whose dress and manner blend a Fourth of July picnic, a Sunday Best church revival, an urban rock concert and a rural civil rights rally. "You see the generations teetering," said Neville. "As opposed to, say, Wattstax, where you see a kitschy funkifying of 70s America. This is different: the tension between soul and funk, civil disobedience versus Black Power, the tension of Harlem itself at the time."
At one point, Roebuck "Pops" Staples, of the Staple Singers, injects a sermon into his performance:
"You'd go for a job and you wouldn't get it. And you know the reason why. But now you've got an education. We can demand what we want. Isn't that right? So go to school, children, and learn all you can. And who knows? There's been a change and you may be president of the United States one day."
At least one person in the crowd took that speech to heart: Jesse Jackson, who ran for president twice in the 1980s. In an Afro, mutton chops and an orange-and-yellow dashiki, Jackson also spoke at the festival: "As I look out at us rejoice today, I was hoping it would be in preparation for the major fight we as a people have on our hands here in this nation. Some of you are laughing because you don't know any better, and others laughing because you are too mean to cry. But you need to know that some mean stuff is going down. A lot of you can't read newspapers. A lot of you can't read books because our schools have been mean and left us illiterate or semi-literate. But you have the mental capacity to read the signs of the times."
Reached recently in preparation for a voting-rights march in New Orleans, Jackson reflected on what was accomplished that summer in Harlem, and summers since. "Often, art and culture are one and the same with political statements," he said. "Look at Aretha Franklin singing R-E-S-P-E-C-T, or Marvin Gaye's 'What's Going On' or Stevie Wonder's 'Happy Birthday,' a tribute to the Reverend Dr. Martin Luther King. … We all had to battle back in the Nixon years to fight for the Great Society. And we're still doing that today in the Bush years. And New York is still a city of first-class citizens and second-class schools."
Another lost battle is the intimacy, the privacy of Beaty-Barnes' concert memories, which will soon be able to be bought, burnt or downloaded into retro-adoring hands. "This was before DVDs, before VCRs, when you can just soak in it whenever you want," she said. "You had to go to the concerts. And whenever you heard the songs you'd remember: I was there."