At Fort Pillow, Confederates Massacred Black Soldiers After They Surrendered
Targeted even when unarmed, around 70 percent of the Black Union troops who fought in the 1864 battle died as a result of the clash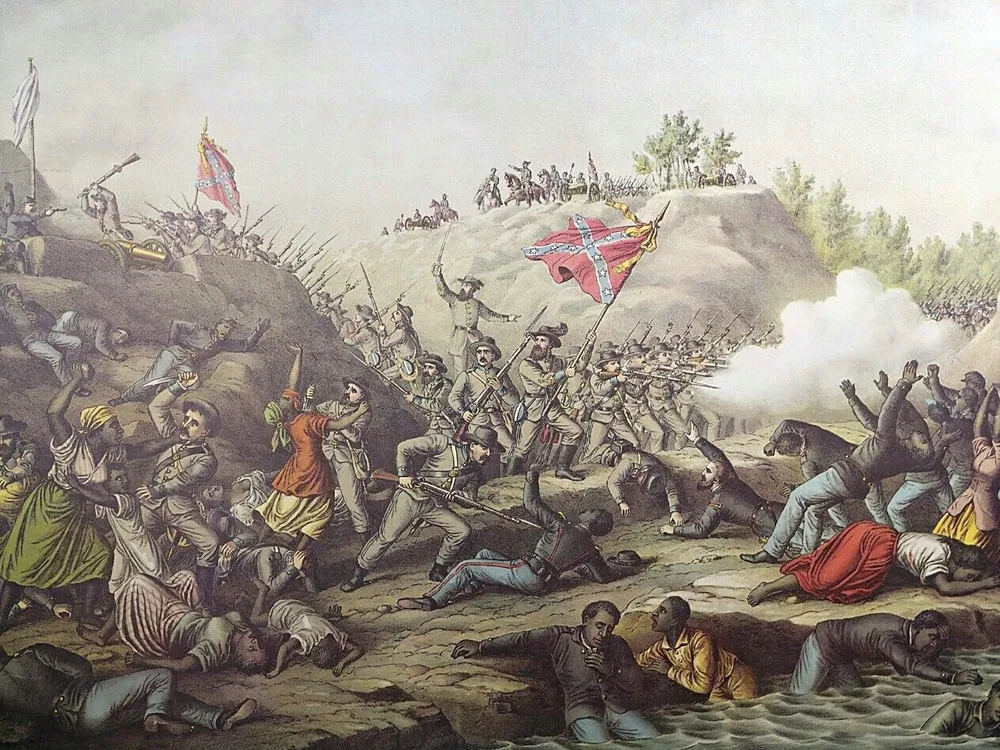 When Yulanda Burgess first visited Tennessee's Fort Pillow State Historic Park in 2006, she hoped to see where her great-grandfather Armstead Burgess, a member of the United States Colored Troops (USCT), was taken captive by Confederate soldiers on April 12, 1864. Burgess wanted to walk the same ground as her ancestor. Instead, she got lost.
The park's trails were washed out by years of heavy rain and spotty maintenance. The few pathways that remained open were poorly marked, with faded paper signs in plastic sleeves nailed to the occasional tree. "That's how it was before Robby Tidwell took charge," Burgess says.
Tidwell, the Tennessee State Parks ranger who now manages the site, whacked weeds on Fort Pillow's earthen fortifications when he was in high school. He found himself drawn to the fort, where one of the greatest tragedies of the Civil War took place—a battle that resulted in the deaths of almost 250 Union soldiers, the majority of whom were Black.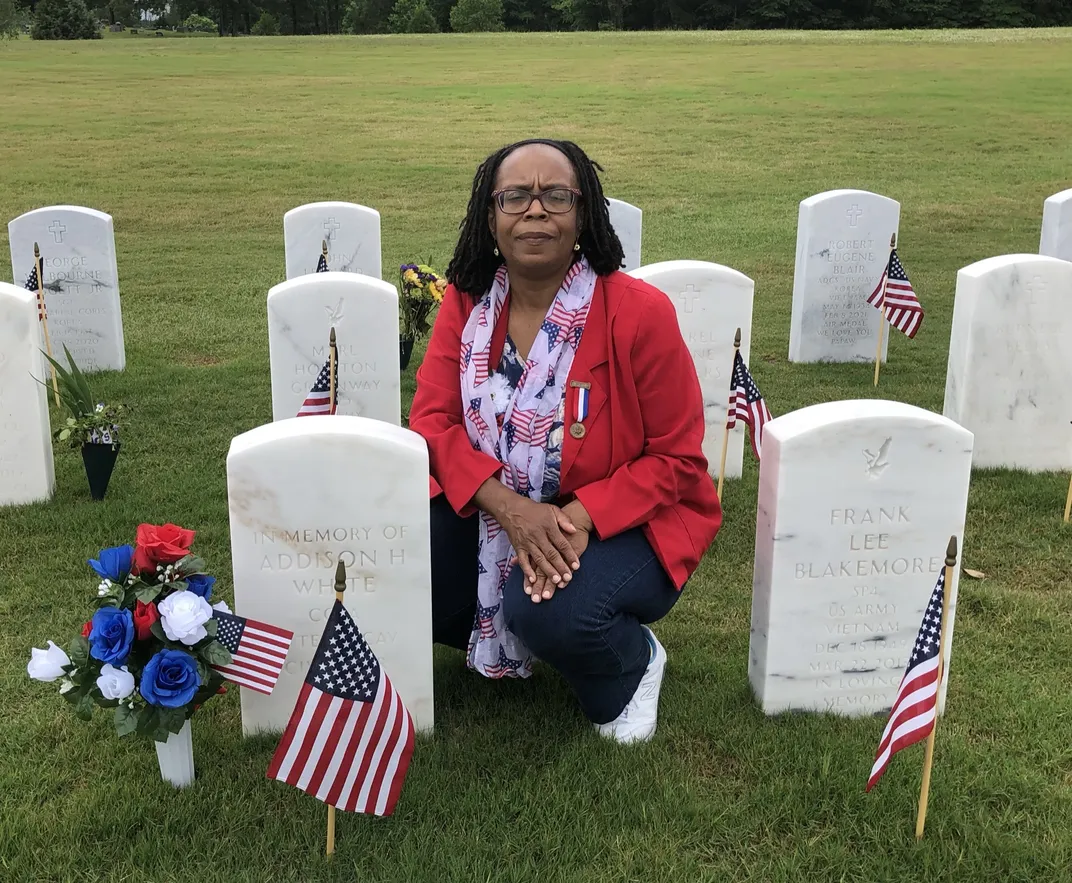 When I visited the park recently, we hopped into Tidwell's pickup truck for a tour. It took longer than expected, partly because the outer fortifications of the encampment span 1,642 acres, but mostly because every time Tidwell saw a visitor, he rolled down his window to ask how their day was going and if he could help them with anything.
Tidwell has made many improvements to the park in the time he's worked there. He has recruited Eagle Scout volunteers to rebuild trails, expanded the number of campsites, added playgrounds, and stocked the lake with both catfish and rental kayaks. For Tidwell, the point of these amenities is to draw people in so they will learn more about USCT history. If we forget, he says, "all these deaths [will] have been for nothing."
---
Constructed on Confederate orders in 1861, Fort Pillow sits on the western edge of Tennessee, high on a bluff over the Mississippi River. Union troops captured the Confederate stronghold in May 1862 to stop its cannons from threatening shipping on the Mississippi. Almost two years later, on April 12, 1864, Confederate General Nathan Bedford Forrest led around 1,500 troops on a raid to recapture the fort. They far outnumbered the defenders: 295 white members of the 13th United States Cavalry and 262 USCT members, divided between the Sixth U.S. Colored Heavy Artillery and Battery D of the Second U.S. Colored Light Artillery.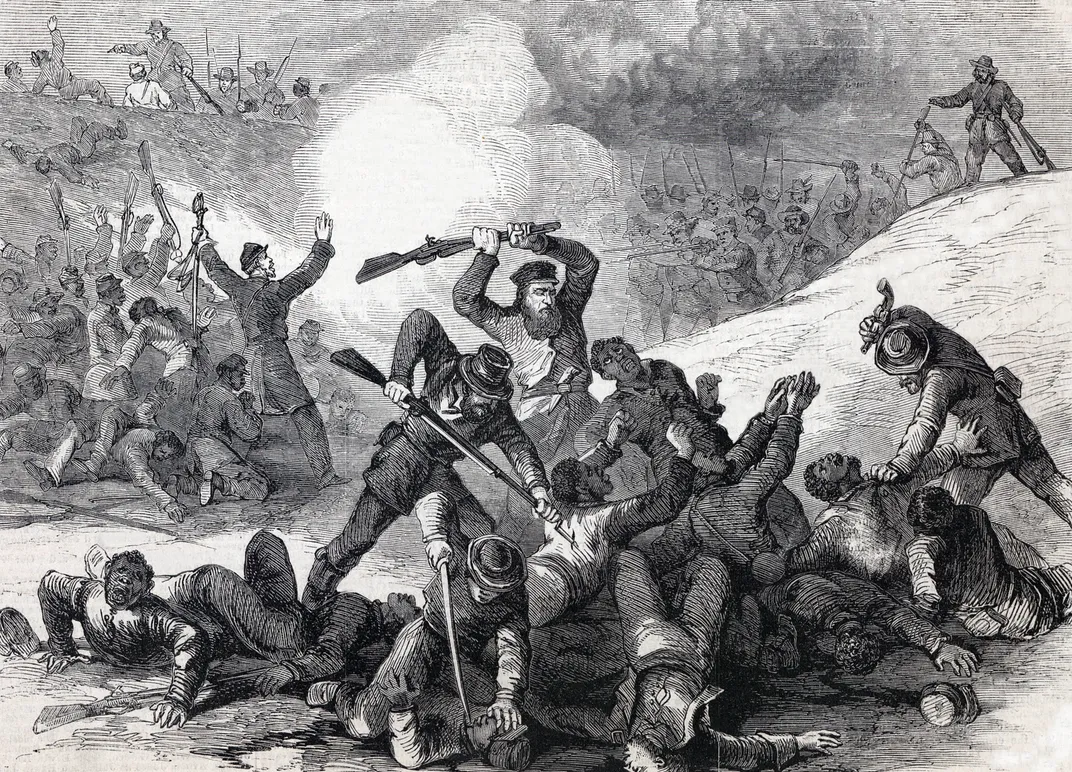 Kevin M. Levin, author of Searching for Black Confederates: The Civil War's Most Persistent Myth, says Confederate soldiers saw "their worst racial nightmare" at Fort Pillow when they encountered "Black men wearing uniforms and carrying rifles." Previous engagements, like that of the famed 54th Massachusetts Volunteer Regiment at the Second Battle of Fort Wagner in 1863, had already shown the Confederates how well the USCT could fight.
Almost 180,000 African American men enlisted in the Union Army during the Civil War, serving in segregated units led by white and noncommissioned Black officers. Many of these men, including Burgess' great-grandfather Armstead, escaped from slavery and then volunteered to fight for the freedom of others. Black enlistees faced racial discrimination and were often assigned to supporting noncombat roles.
"Instead of the musket, it is the spade and the wheelbarrow and the axe," wrote USCT solider Nimrod Rawley to Abraham Lincoln in 1864, asking the president to "remember we are men standing in readiness." Even when they weren't allowed to fight, Black soldiers performed crucial, hazardous work. In The Families' Civil War: Black Soldiers and the Fight for Racial Justice, Holly A. Pinheiro Jr., a historian at Furman University, chronicles the injuries of USCT soldiers who pulled heavy cannons, dodged logs and mule kicks while constructing roads, and faced blinding glares while digging ditches.
When Tidwell returned to Fort Pillow as a ranger after college, he began planning the reconstruction of the embrasures (openings for artillery) in the inner fortification where the Union troops took their final stand against Forrest. Rainwater had enlarged the openings until they collapsed. Most years, the park's funds went to more urgent erosion management projects, so Tidwell had to get creative. He rebuilt the embrasures using boards he smoothed and shaped himself on an antique sawmill. Replica cannons now stand in these openings. When I visited with Tidwell, the wall of the redoubt rose over our heads, cutting off our view of anything modern.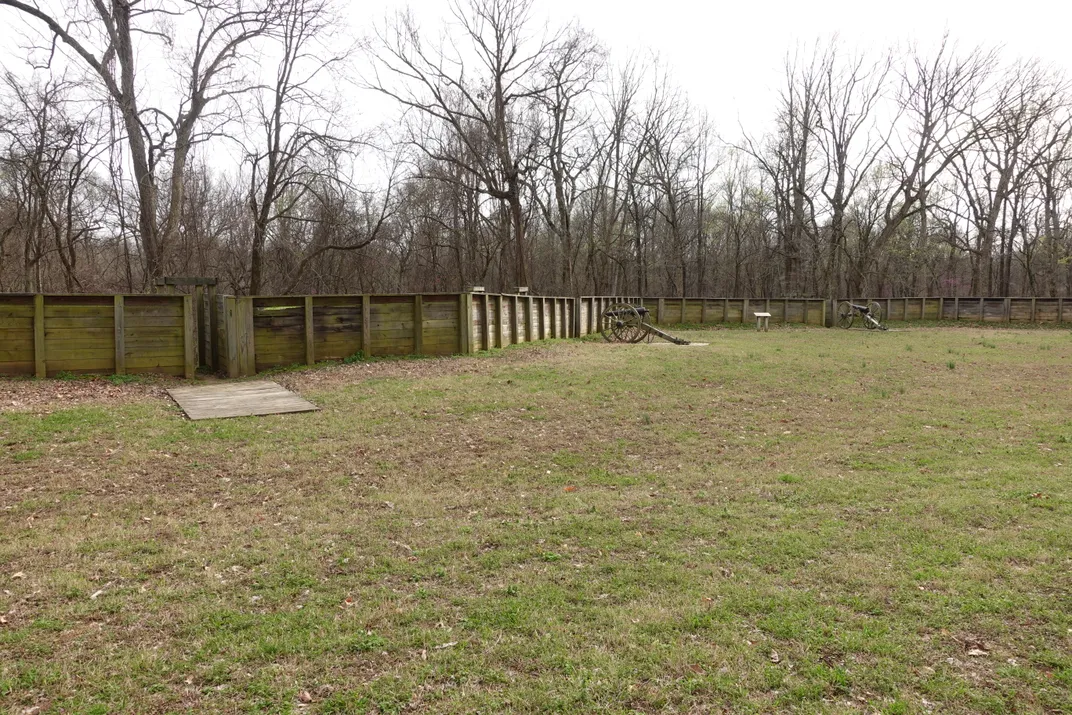 After the Confederates swept over the top of this wall, Union soldiers tried to escape downhill, toward the river. But they were still within range. Realizing the hopelessness of their position, many Union soldiers threw down their arms and attempted to surrender. A congressional inquiry held shortly after the battle found that the Confederates continued to shoot unarmed men. They especially targeted USCT soldiers. While around 20 percent of the white Union soldiers died as a result of the battle, approximately 70 percent of the USCT soldiers at Fort Pillow were killed, along with an unknown number of civilians.
USCT Private George Shaw testified that a Confederate shot him after he surrendered, telling him, "Damn you. You are fighting against your master." The Confederates then threw Shaw into the river, where he survived by swimming until night fell. Shaw said he witnessed the execution of three teenagers who had taken refuge at the fort after escaping from slavery. Unable to swim, the boys made easy targets. "They begged them as long as they could," Shaw remembered, "but they shot them right in the forehead."
News of the events at Fort Pillow soon spread, shared by Union soldiers who had escaped the battle and even by horrified Confederate soldiers. One Confederate wrote home about what he called "the most terrible ordeal of my whole life," describing to his mother and sisters how Forrest had ordered Black men "shot down like dogs."
For the rest of the war, "Remember Fort Pillow!" was a rallying cry for the USCT. Pinheiro thinks that Black soldiers shouted the phrase before battle to remind themselves that they, unlike white troops, "did not have the racial privilege of surrendering."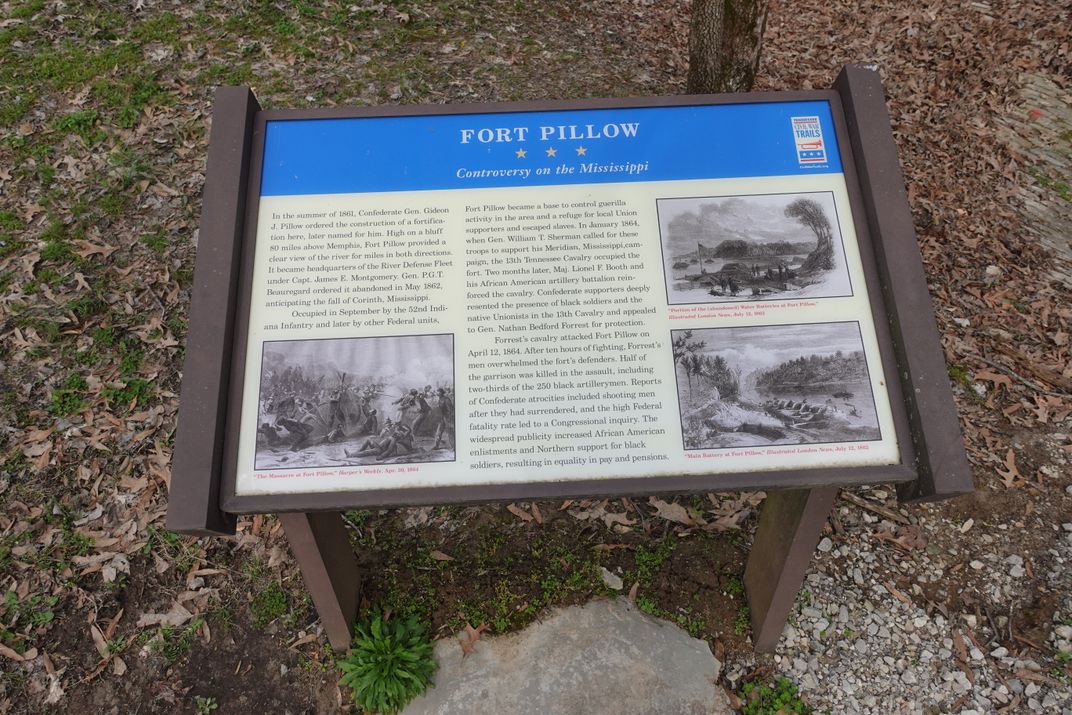 Armstead was one of the battle's survivors. Injuries to his head left depressions that could still be felt decades later, as his military pension application records show. When he recovered, the Confederates forced him to build fortifications in Alabama, Mississippi and Virginia. As soon as Armstead was liberated, during the Union Army's capture of Richmond in April 1865, he reported back to duty and served until January 1866.
---
After the war, Fort Pillow reverted to private land. Trees and brush grew on its outer earthworks, which came to look more like hills than defensive features. Tennessee made the site into a state park in 1971. At first, the small museum in its visitor's center consisted mainly of informational printouts thumbtacked into display cases. Tidwell applied for grants to refurbish the museum, which now informs visitors about the everyday life of USCT soldiers. One room holds an embrasure, complete with a cannon, for those who can't make the 2.5-mile round-trip hike to the fort itself. Tidwell says replacing the museum's flooring was quite a challenge, as few vendors were willing to guarantee that a 2,000-pound cannon could roll across their offerings without causing damage.
The most effective new display in the museum is one of the simplest. It's a sign that lists the names of all who died on the day of the battle or from their wounds: 13 Confederates, 64 members of the 13th Tennessee and 182 USCT soldiers. After cultivating relationships with local schools, Tidwell and his two fellow rangers began leading tours for hundreds of students each month. Tidwell always asks the students to look at the list of USCT dead and raise their hands if they spot their last names. The majority do. Their families have lived in this area for generations, and now they have received the first hint that they might be related to someone who died for the Union.
For Burgess, Fort Pillow is a story of how "Black folks fought for their freedom." Telling this story is important because "they still fight for their freedom." For nearly a decade, she has come to the historic park every April 12 to read the names of the dead and lay wreaths of white carnations and rosemary.
Burgess compares her efforts to the annual remembrance events at Pearl Harbor. Unlike the national memorial at Pearl Harbor, Fort Pillow lacks a monument for descendants to visit. "It's just the land," she says. Burgess comes here to remember the USCT soldiers who "walked that land and died on that land. If you dig deep into the earth, their blood still remains."
Pinheiro believes that all Americans "owe a debt of gratitude" to the defenders of Fort Pillow. Like Burgess, he points out that Black soldiers were too often written out of histories of emancipation that framed African Americans as victims of slavery rather than people who fought for their own freedom. Pinheiro praises the park's rangers for taking up the USCT rallying cry and doing their best to remember Fort Pillow.
The fort itself is not the only site for remembrance. In 1867, as part of a general effort to bury the Union dead, federal authorities moved 258 bodies, including 109 USCT soldiers, from temporary burials near where they fell at Fort Pillow to the Memphis National Cemetery, 60 miles south.
Memphis resident Callie Herd was stunned when she learned that so many USCT dead were buried at the cemetery during a chance conversation with Tidwell in March 2016. (He had volunteered to drive her around the fort in search of her lost cellphone.) Though only a few weeks remained before the anniversary of the battle, Herd managed to organize a commemorative event at the cemetery.
She and her son Ronald Herd II have hosted commemorations every year since, gathering volunteers to make hundreds of carnation wreaths used to adorn each grave. In 2017, the Herds put together a symbolic funeral with military honors, including a 21-gun salute, a color guard and Memphis Police Department officers leading a riderless horse to symbolize the fallen soldiers.
Herd knew she had to find a way to make the commemoration permanent. In 2018, mother and son helped place the historical marker that now stands just outside the cemetery gates. Fort Pillow "is not just one person or one group's history," Ronald says. "This is all our history."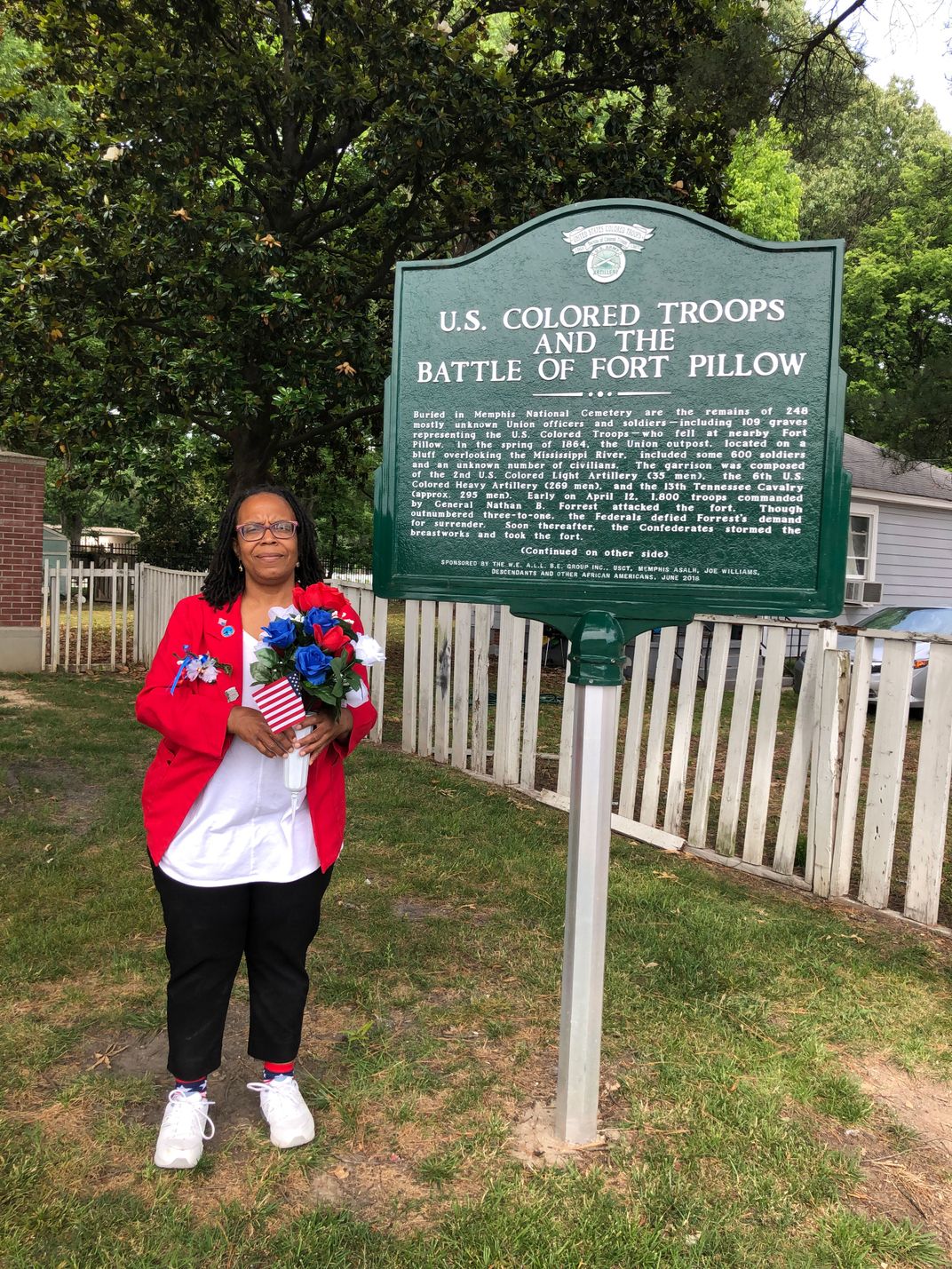 There is still work to be done at Fort Pillow. Tidwell's biggest plan is the construction of a bridge over the ravine between the visitor center and the fort. Currently, the length of the walk means that too many day-trippers and school groups have to choose between visiting the museum and the site of the battle. Tidwell wants everyone to have time to see both. He has secured the millions of dollars of state funding necessary for the bridge, which will cut the trip to the battle site down to only half a mile—and allow visitors to walk the same path as the retreating Union soldiers. Burgess will finally be able to trace her great-grandfather's route.
As Tidwell drove me back to the visitor's center after nearly two hours of showing me around the park, he pointed out another change on his to-do list. A sign by the fort's outer earthworks tells visitors they were "built by Confederates." Really, they were built by enslaved people—likely hundreds of them, whose lives have disappeared from history even more completely than those of the USCT dead.
When I got back to my car, I gave Tidwell a copy of the book I recently wrote about controversies surrounding American monuments. He'd provided me with information about Fort Pillow while I was researching the project. But he was surprised. It turned out he'd forgotten about those emails from years ago. He'd offered me hours of his time just because I'd shown up and started asking questions.
Commemoration events will take place on April 12 at the Fort Pillow Visitor's Center (11 a.m.) and the Memphis National Cemetery (10 a.m.). All are welcome.