A Pastoral Preserve Faces the Future
At Vermont's Shelburne Farms, a 19th-century showplace fulfills a quest to teach love for the land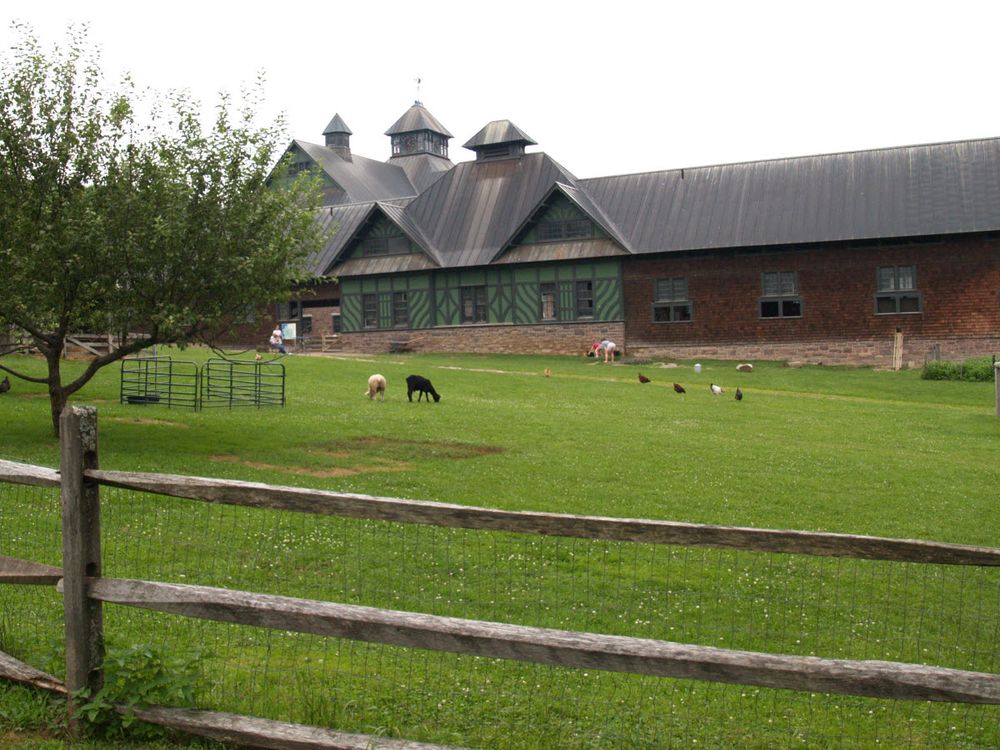 Writer Chris Granstrom, who himself lives in Vermont, traversed home territory as he traveled to the Edenic farm-estate that is Shelburne Farms. Perhaps more than anything else, it is the extraordinary architecture that takes a visitor's breath away.
A great turreted barn (the Farm Barn), a 13-chimney manor house, and two other barns, massive and fanciful (the Dairy Barn and the Breeding Barn, respectively), rise against 1,400 unspoiled acres of farmland, forest, pasture and wooded ridges. The grandest and most imaginative barns constructed on American soil stand here.
Shelburne was the creation of W. Seward Webb and his heiress wife, Eliza Vanderbilt Webb, the daughter of William Henry Vanderbilt. During the late 1880s and early 1890s, the Webbs created from their six square miles of Lake Champlain valley a spectacular agrarian estate.
One hundred years later, fortunes have shifted at Shelburne. In the 1970s, the Webb descendants were no longer able to maintain the estate. Two of Lila and Seward's great-grandsons, Alec and Marshall Webb, have overseen the transformation of Shelburne into a world-class, nonprofit environmental education center. A constant stream of schoolchildren arrive for hands-on classes here. Educators from around the country, and the world, arrive for seminars on the teaching of environmental science. "This," muses Marshall Webb, "is beyond our wildest dreams."
For more information on this topic, see our Additional Sources page and explore the Archives of Smithsonian Magazine.