Misty Copeland Honors a Trailblazing Black Ballerina and More Programs in November
Smithsonian Associates presents a rich collection of curated programs this month
---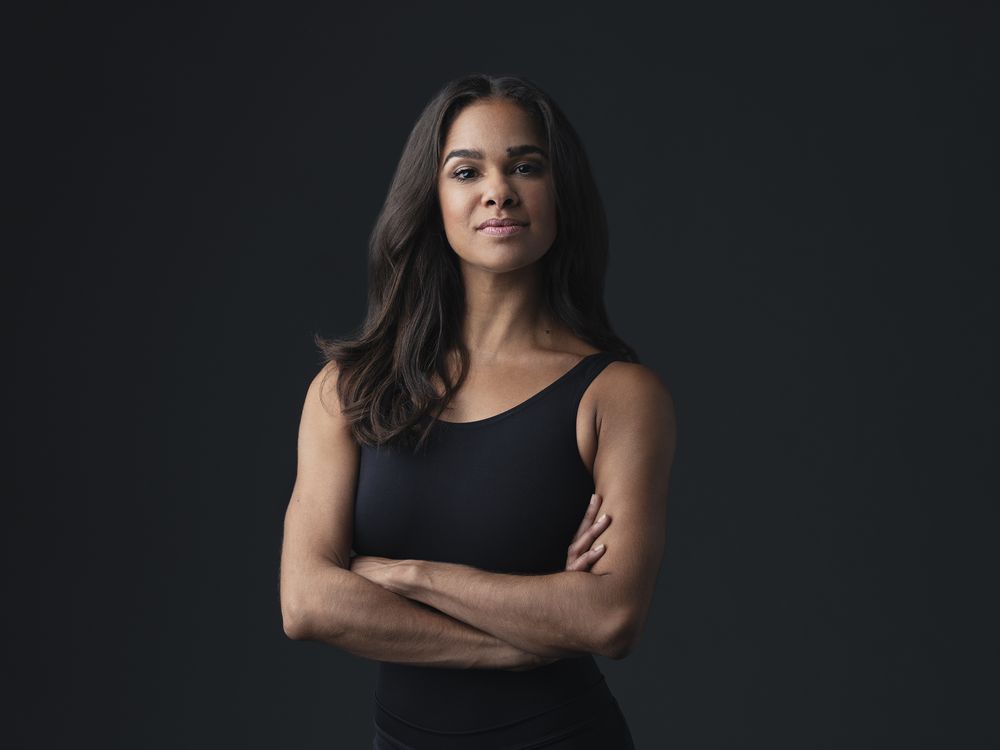 Smithsonian Associates offers innovative, online and in-person programming that promotes learning, enrichment and creativity for people of all ages. Hundreds of seminars, studio arts classes and study tours are offered annually. To view the Smithsonian Associates digital program guide, visit smithsonianassociates.org.
Tuesday, November 1
The Revolutionary Sam Adams: Thomas Jefferson once asserted that "for depth of purpose, zeal and sagacity, no man in Congress exceeded, if any equaled, Sam Adams." But in spite of his celebrated status among America's Founding Fathers, Samuel Adams' life and achievements have been largely overshadowed in the history books. In a spirited conversation with educator, author and speaker Rebecca Boggs Roberts, Pulitzer Prize-winning author Stacy Schiff examines this often-overlooked founder. This program will be held in person at the Smithsonian's S. Dillon Ripley Center and simulcast online. 6:45 p.m. ET $20-$25
Wednesday, November 2
Taking Better Photos: In a three-session online studio arts course, learn to develop your photographic vision and take better photos by learning a more deliberate approach to composition, balance, lighting conditions and "keeping it simple." Additional sessions will be held November 9 and 16. 6:30 pm. ET $125-$145
Dances of the World With PBS's Mickela Mallozzi: In a globe-trotting online series, Mickela Mallozzi, the executive producer and host of the popular PBS series "Bare Feet with Mickela Mallozzi," explores the history and evolution of dances from three distinctive regions and their role in linking communities and generations. This session showcases dances from the Caribbean, and an additional session on November 9 showcases dances from the Silk Road. 6:45 p.m. ET $25-$30
Kardea Brown: Celebrating Gullah Geechee Culinary Traditions: For Kardea Brown (the Food Network's "Delicious Miss Brown"), the West African– influenced Gullah cuisine of the South Carolina and Georgia low country has been a lifelong passion. Join her as she offers recipes, memories and cherished family anecdotes from her first cookbook, The Way Home, which shares her multi-generational "passed down" recipes and innovative takes on Gullah classics with home cooks. This program will be held online. 6:45 p.m. ET $20-$25
Thursday, November 3
The Sounds of Life: Technology Unlocks Nature's Hidden Realm: Technology often distracts us from nature, but what if it could reconnect us instead? The natural world teems with remarkable conversations, many beyond human hearing range. Karen Bakker of the University of British Columbia reveals how scientists are using groundbreaking digital technologies to uncover these astonishing sounds, revealing vibrant communication among our fellow creatures. This event will be held online. 6:45 p.m. ET $20-$25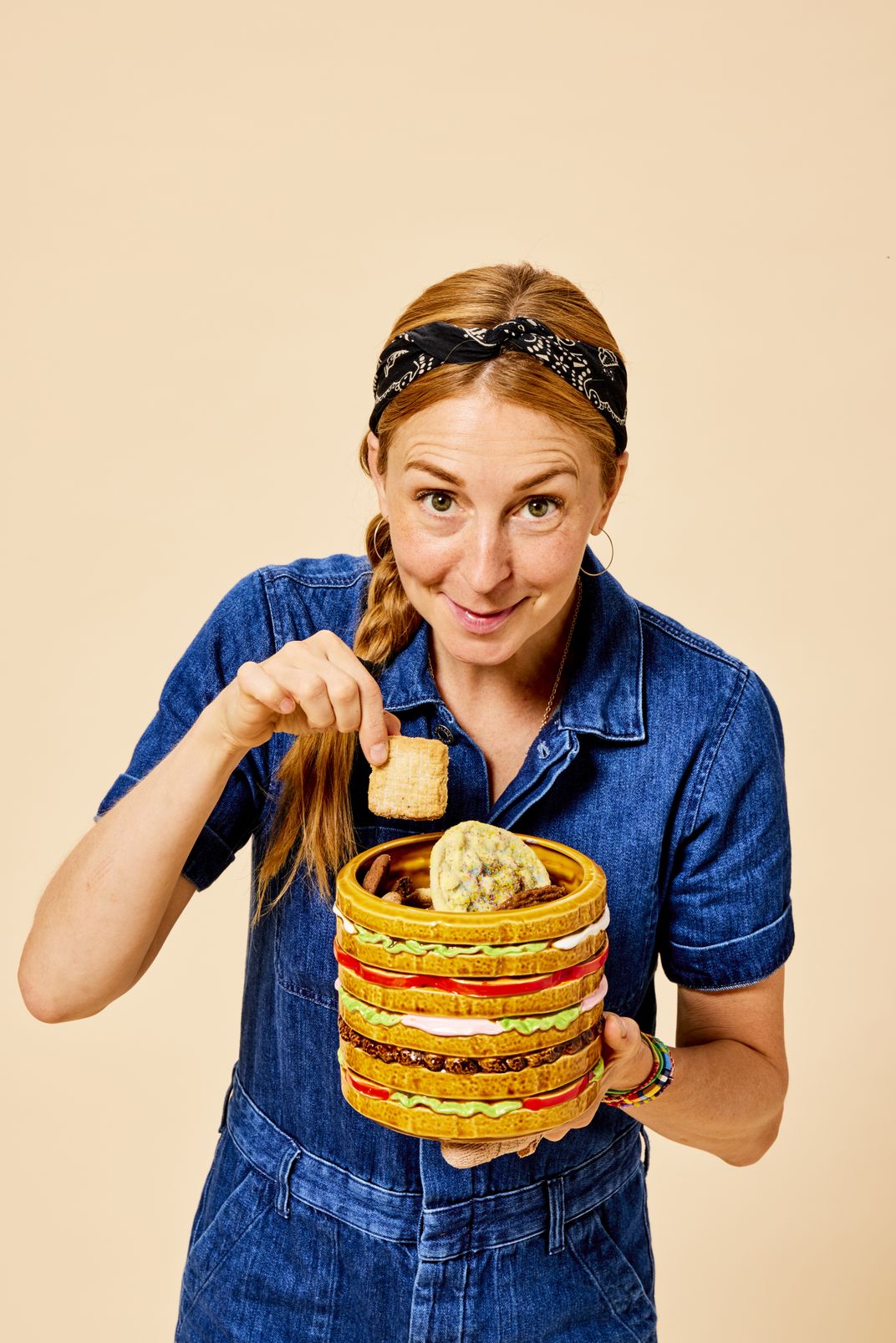 Saturday, November 5
Christina Tosi: All About Cookies: Milk Bar's Christina Tosi—famous for sweet inventions like the Compost Cookie—is ready to turn both experienced home bakers and novices into cookie wizards. Join her in person at the Smithsonian as she discusses the recipes in her new book All About Cookies and the delicious inspirations behind them. This program will be held from 4 p.m. to 5:15 p.m. at the National Museum of Asian Art. $20-$25
Smithsonian Chamber Music Society's Music of Johann Sebastian Bach: Under the direction of Kenneth Slowik, the Smithsonian Chamber Orchestra performs five contrapuntal masterpieces by Baroque composer, Johann Sebastian Bach. Featured instruments include harpsichords and viola de gamba. This concert will be held at the National Museum of American History at 7:30 p.m. An additional concert will be held November 6. $25-$35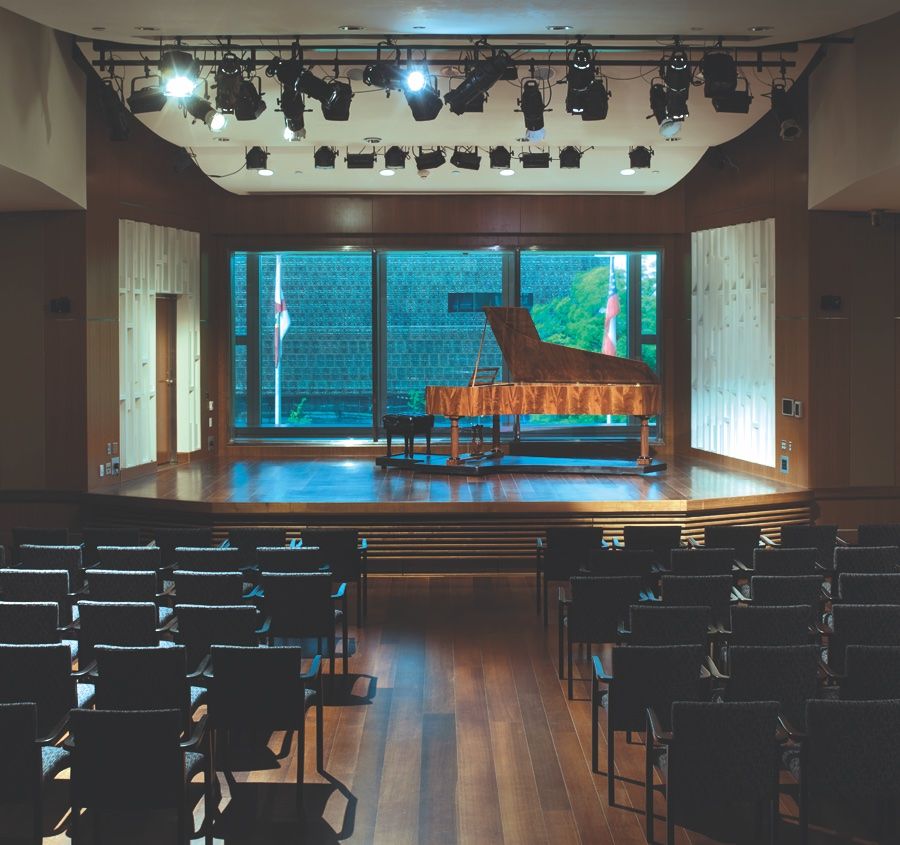 Sunday, November 6
The Holding Bowl: A Reflective Writing Workshop: Discover the power of reflective writing guided by the founding instructor of the National Gallery of Art's popular Writing Salon, Mary Hall Surface. Inspired by contemporary works by American artist Margaret Boozer and poet Jane Hirshfield, explore the bowl as a metaphor for our lives and the world. This workshop will be held online. 4 p.m. ET $40-$45
Monday, November 7
Christopher Kimball: Cook What You Have: Not only is cooking with the ingredients you already have in your kitchen delicious and more economical, it makes meal planning easy. Christopher Kimball serves up plenty of tips from the new cookbook Milk Street: Cook What You Have that bring new life to easy-to-find staples like canned tomatoes, pasta and chicken breasts—and that can transform mealtime from stressful to simple. This event will be held online. 6:45 p.m. ET $20-$25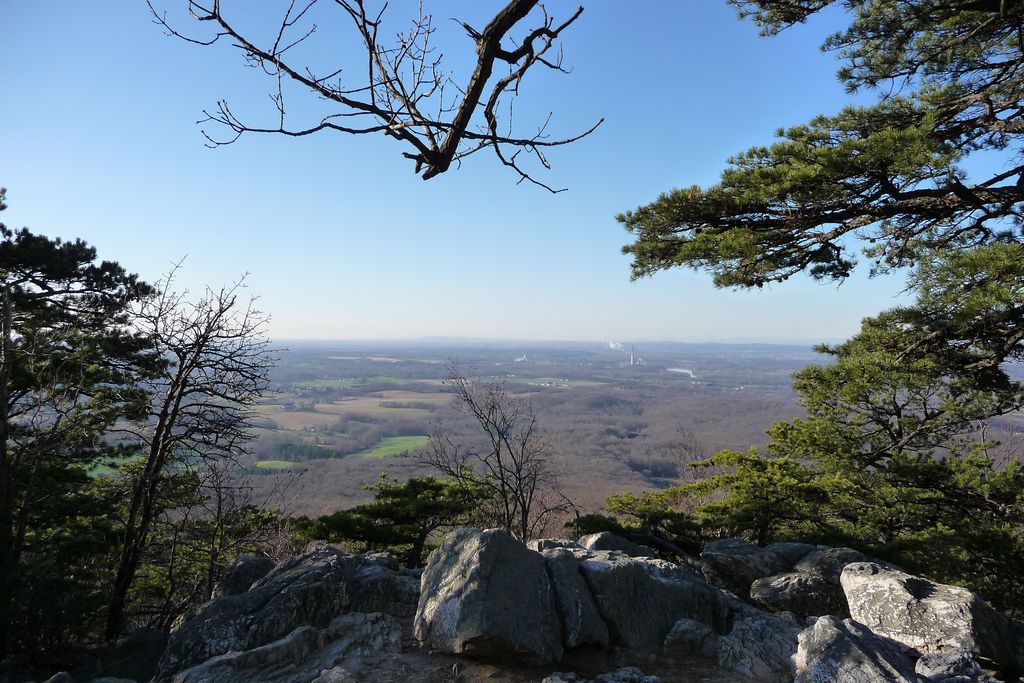 Tuesday, November 8
Autumn Hiking: Sugarloaf Mountain: Discover beauty and fascinating history as you spend an autumn day hiking to the summit of Washington, D.C.'s local mountain guided by popular study leader and author Melanie Choukas-Bradley. She offers insights into Sugarloaf's origins, plants and wildlife, geology and seasonal changes, as well as remarkable preservation stories about this regional natural treasure. This tour meets on site at Sugarloaf Mountain Drive in Dickerson, Maryland at 10 a.m. Additional tours are offered November 9 and 10. $55-$75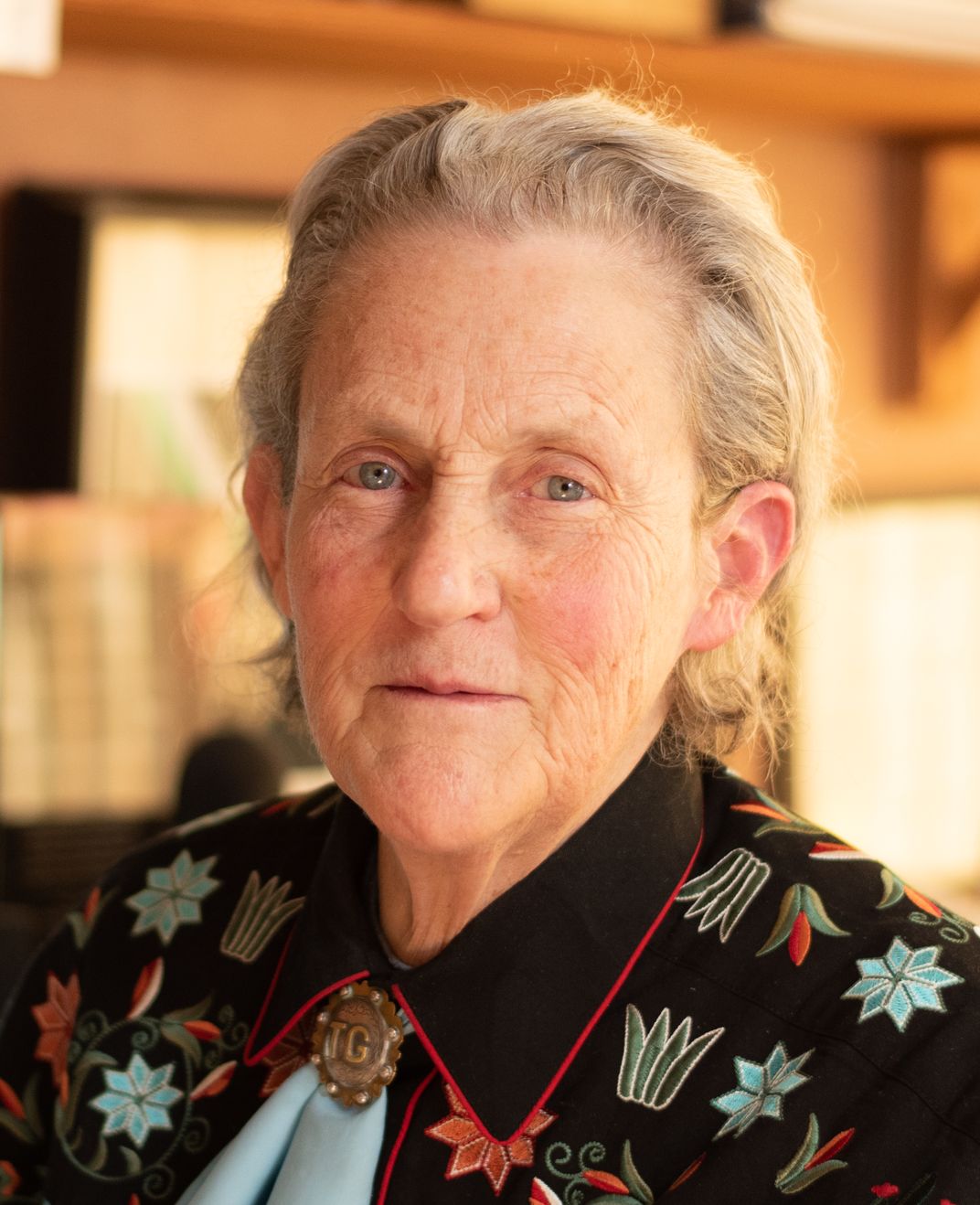 Monday, November 14
Temple Grandin on Visual Thinking: If you have a keen sense of direction, a love of puzzles and the ability to assemble furniture without crying, you're likely a visual thinker. Temple Grandin—a visual thinker herself—offers insights into how a world increasingly geared to the verbal tends to sideline visual thinkers and how new approaches to education, employment and collaboration can make the most of their singular gifts. This event will be held online. 6:45 p.m. ET $20-$25
Tuesday, November 15
The Future of the Constitution: Is an 18th-century document still the right blueprint for the most powerful country in the world at a time of breathtaking social and technological change? Humanities scholar Clay Jenkinson surveys the changing place of the Constitution in U.S. history and considers the proposals for constitutional change that are getting increased attention as America moves into greater and greater paralysis. This event will be held online. 6:30 p.m. ET $30-$35
Wednesday, November 16
It's Possible To Be Sick as a Dog: Linking Human and Animal Health: Drawing on the latest in medical and veterinary science, cardiologist and evolutionary biologist B. Natterson-Horowitz explores how understanding physical and mental illness in animals has the potential to make us physically and mentally healthier humans. This event will be held online. 6:30 p.m. ET $20-$25
Thursday, November 17
Gloriana: Elizabeth and the Art of Queenship: Art and fashion were strategic propaganda devices that reinforced the magnificence—and power—of Elizabeth I as a virgin goddess. Lecturer Siobhan Clarke surveys the cult of Gloriana and the glittering jewels, opulent gowns, and royal portraits that shaped the image of England's queen in her own time and throughout history. Enrolled participants in the Smithsonian World Art History Certificate program earn 1/2 credit. 12 p.m. ET $20-$25
Friday, November 18
Misty Copeland: Honoring a Trailblazing Black Ballerina: Misty Copeland made history as the first African American principal ballerina at American Ballet Theatre, an achievement in which another trailblazing Black ballerina—her mentor, the late Raven Wilkinson—played a key role. Drawing on her new book, The Wind at My Back, Copeland tells the story of two unapologetically Black ballerinas, their friendship and how they changed each other—and the dance world—forever. This event will be held in person at the Smithsonian's S. Dillon Ripley Center and simulcast online at 6 p.m. ET $20-$25
Sunday, November 20
How to Find an Owl in Your Neighborhood: There's likely a cunning top-of-the-food-chain predator living close by you: the Great Horned Owl. Join naturalist Mark H.X. Glenshaw for an online program to learn how to find these amazing and beautiful animals and other owls in your own neighborhood. 3 p.m. ET $20-$25
Monday, November 28
The Year of the Puppy: Noted dog researcher and author Alexandra Horowitz spent a year scrutinizing the daily existence of her new puppy Quiddity and poring over the science of early dog development—an experience recounted in her newest book, The Year of the Puppy. Horowitz draws on it in a conversation with science journalist Ed Yong in which she dives into the most important and challenging phases for dog owners: the first year with a puppy. This event will be held online. 6:45 p.m. ET $20-$25
Tuesday, November 29
Smithsonian Chamber Music Society Presents An Intimate Evening with Brahms and Dvorák: Join the Smithsonian Chamber Players in person during an open rehearsal of two about-to-be-recorded works: Antonin Dvorák's delightful Bagatelles, Op. 47 for two violins, cello and harmonium and artistic director Kenneth Slowik's new reconstruction of the now-lost original nonet version of the bucolic Serenade in D Major, Op. 11 by Johannes Brahms. This event will be held at the National Museum of American History at 7 p.m. $25-$35
Wednesday, November 30
The Many Lives of Joan of Arc: Why does the story of Joan of Arc's short life continue to live on in our history? Kevin J. Harty, medievalist and popular-culture scholar, examines the many facets and complexities of her life and legend in a fascinating program highlighted by examples of works of art, music, literature, advertisements and film and television inspired by the Maid of Orléans. 6:30 p.m. ET $25-$30
To view Smithsonian Associates' digital program guide, visit smithsonianassociates.org.