An Evening with Smithsonian Jazz Masterworks Orchestra Plus More Programs in October
Smithsonian Associates offers a slate of engaging and entertaining programs this month, in person and online
---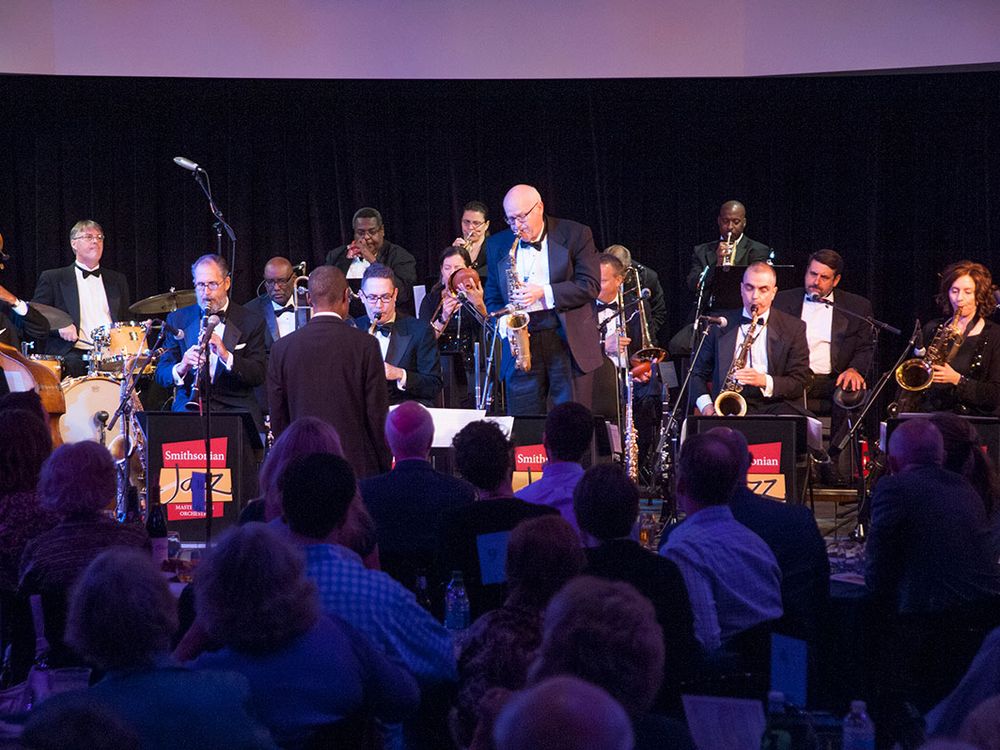 Smithsonian Associates offers innovative, online and in-person programming that promotes learning, enrichment and creativity for people of all ages. Hundreds of lectures, seminars, studio arts classes and study tours are offered annually. To view the Smithsonian Associates digital program guide, visit www.smithsonianassociates.org.
Saturday, October 1
Philosophy in the Middle Ages: A Harmony of Faith and Reason: Gregory T. Doolan, associate professor of philosophy at The Catholic University of America, explores the work of notable Christian, Muslim and Jewish thinkers from the major periods of medieval philosophy. Among the issues examined in this online seminar are the era's views on the relationship between faith and reason, the nature of the human person, the problem of universals and the existence and attributes of God. 9:30 a.m. ET $80-$90
Monday, October 3
Evolutionary Medicine: Why Do We Get Sick?: Evolutionary medicine is a rapidly growing field that uses knowledge from modern evolutionary biology to better understand, prevent and treat disease. Rui Diogo, associate professor of anatomy at Howard University's College of Medicine, surveys its development, applications and medical and societal implications, drawing on examples ranging from the historical origin of pandemics to state-of-the-art studies on cancer and social networks. 6:45 p.m. ET $30-$35
Tuesday, October 4
More Stories from the American Songbook: For decades we've danced, romanced and dreamed to songs like "As Time Goes By," "Night and Day," and other enduring gems. In a three-session online afternoon series, filmmaker and cultural historian Sara Lukinson traces how some of our favorite songs came to be and how different artists, unexpected arrangements and changing times transformed them into something brand new, yet still the same. The first session spotlights the following songs: "Night and Day" and "I've Got You Under My Skin." 12 p.m. ET $20-$25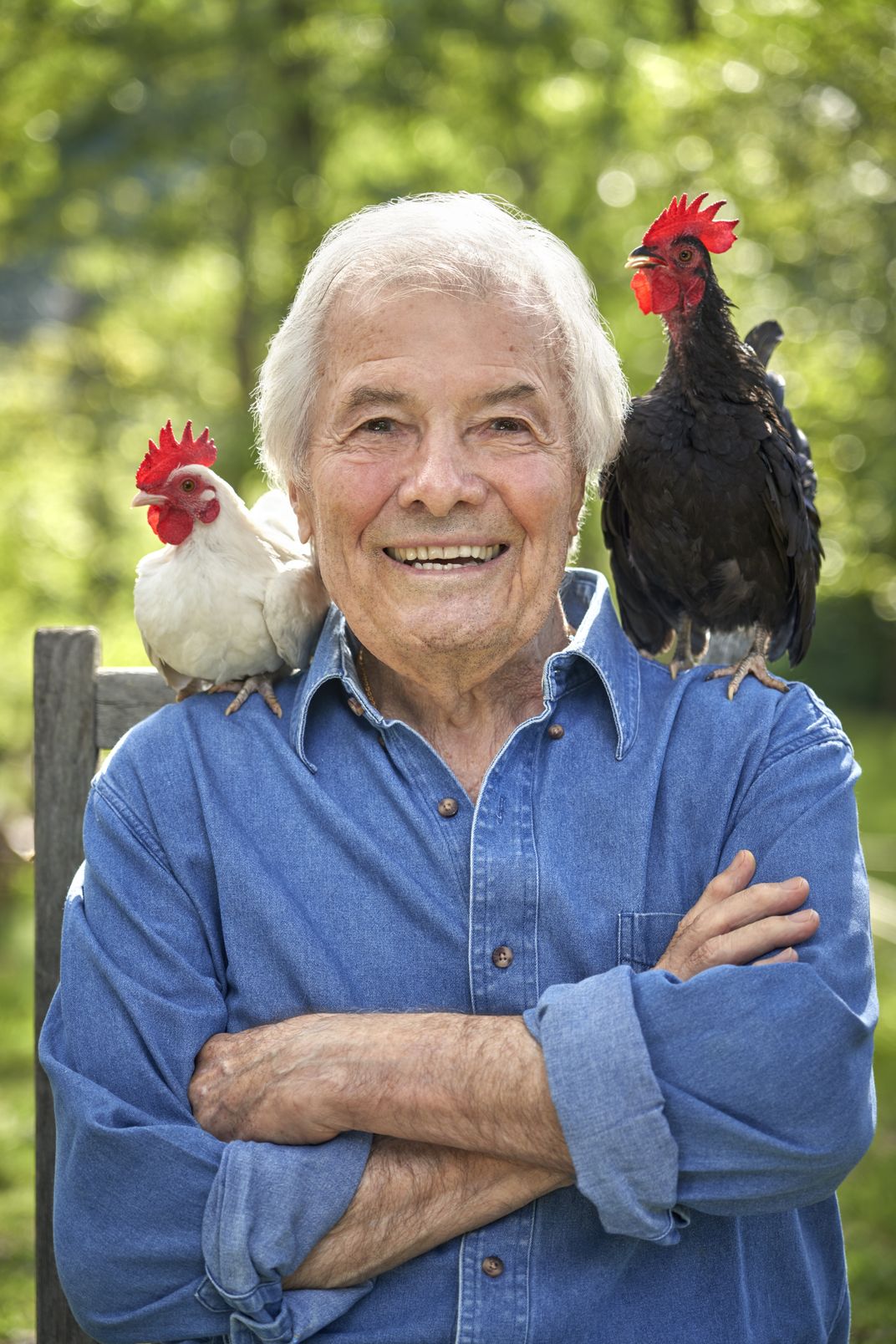 Thursday, October 6
Jacques Pépin on the Art of the Chicken: Legendary chef Jacques Pépin celebrates his love of chickens as he reminisces on his life through the lens of the humble bird. Spend a delightful evening listening to the chef recall his childhood and career and his celebrated paintings of chickens (of course!). He also shares recipes, along with poignant memories and the stories behind them. 6:45 p.m. ET $20-$25
Jim Thorpe: Outracing the Odds: Jim Thorpe rose to world fame as a mythic talent who excelled at every sport, but despite his colossal skills, his life was a struggle against the odds. Award-winning journalist and biographer David Maraniss discusses America's greatest all-around athlete in conversation with Kevin Gover, the Smithsonian's undersecretary of museums and a former director of the National Museum of the American Indian. As a citizen of the Pawnee Tribe of Oklahoma, Gover's life includes parallel experiences to Thorpe's. This program will be held at the Smithsonian's Ripley Center and online. 6:45 p.m. ET $20-$25
The Ghost Fleet of Mallows Bay: Historian and marine archaeologist Donald Grady Shomette recounts the fascinating tale of his decades-long historical and archaeological survey campaign to document what came to be called the Ghost Fleet of Mallows Bay. 7 p.m. ET $25-$30
Tuesday, October 11
Wild Wood: True Tales of Trees: Join Liana Vitali, naturalist and educator at Jug Bay Wetlands Sanctuary in Maryland (and self-proclaimed tree-hugger), for an immersive audio-visual journey into the fascinatingly complicated and connected life of trees—from their first tiny emergence through the topsoil as seedlings, to their lasting value to forest life as fallen logs. 6:45 p.m. ET $20-$25
Wednesday, October 12
George Washington's Places: Alexandria and South Fairfax County: Join historian and writer Laura Macaluso for a day of adventure that travels from Old Town Alexandria along the George Washington Parkway to Mount Vernon and beyond. From an 18th-century tavern to a venerable church, a towering Masonic memorial to estates along the Potomac, the locations in this full-day tour recall the life and legacy of George Washington as a general and president. 8 a.m. ET $240-$290
Introduction to Photography: Whether you want to work in digital or film, this eight-session online course offers a solid foundation for new photographers ready to learn the basics. Topics include camera functions, exposure, metering, working with natural and artificial light and composition. 10:30 a.m. ET $225-$255.
Cezanne: The Father of Modern Art: For Picasso, Paul Cezanne was simply "the father of us all." Art historian Joseph Cassar examines key works that reflect how this pioneer of modernism pointed to future developments in art. Enrolled participants in the Smithsonian World Art History Certificate program earn 1/2 credit. 12 p.m. ET $20-$25
Art Crimes: Trailing Modern Treasure Hunters: Join expert on art fraud and former FBI agent Robert K. Wittman on his journey around the world as the senior investigator and founder of the FBI National Art Crime Team. He recounts assignments worthy of a spy novel that nabbed the tomb robbers, thieves, looters and criminals who are the financial engine of the multi-billion-dollar international industry in illicit artifacts. 6:45 p.m. ET $20-$25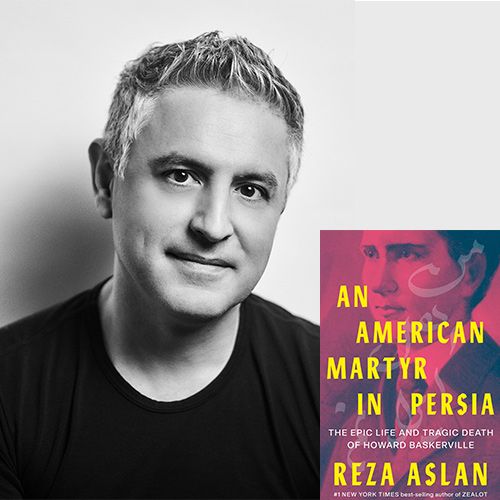 Howard Baskerville: An American Martyr in Iran with Author Reza Aslan: In the early 20th century, Howard Baskerville, a young Christian missionary from South Dakota, traveled to Persia (modern-day Iran) to preach the gospel. But it would be political activism and not Christianity that would define his life and lead to his death as a martyr in a foreign land. Historian and author Reza Aslan highlights the complex and historic ties between America and Iran and the potential of a single individual to change the course of history. This program will be held at the Smithsonian's Ripley Center and online. 6:45 p.m. ET $20-$25
The Art of Floral Design: Explore the spectrum of floral design during a live, online six-session course. Sourcing (with a focus on sustainability), making the most of seasonal flowers, creating centerpieces, wiring techniques and photographing your work are all among the practical areas covered. 7:30 p.m. ET $145-$175
Friday, October 14
A Night in NorCal: California's Iconic Wine Regions: The North Coast region, comprising Napa, Sonoma, Lake and Mendocino counties, produces nearly every style of wine imaginable. In a delicious exploration led by sommelier Erik Segelbaum, discover why these regions have put America on the global map as a world-class wine producer. 6 p.m. ET $65-$75
Saturday, October 15
The Rise of DC's Black Intelligentsia: Paul Laurence Dunbar and Alice Dunbar-Nelson in LeDroit Park: In the late 19th and early 20th centuries, Northwest Washington's LeDroit Park neighborhood became home to the city's most prominent African American residents. Join author and literary historian Kim Roberts on a walking tour that visits the homes of Paul Laurence Dunbar, the first African American to gain national eminence as a poet, and his wife, poet and activist Alice Dunbar-Nelson, as well those of other members of the city's African American intelligentsia who were drawn to LeDroit Park and the surrounding Shaw neighborhood. Additional tours will be offered October 16 and 22. 10 a.m. ET $45-$55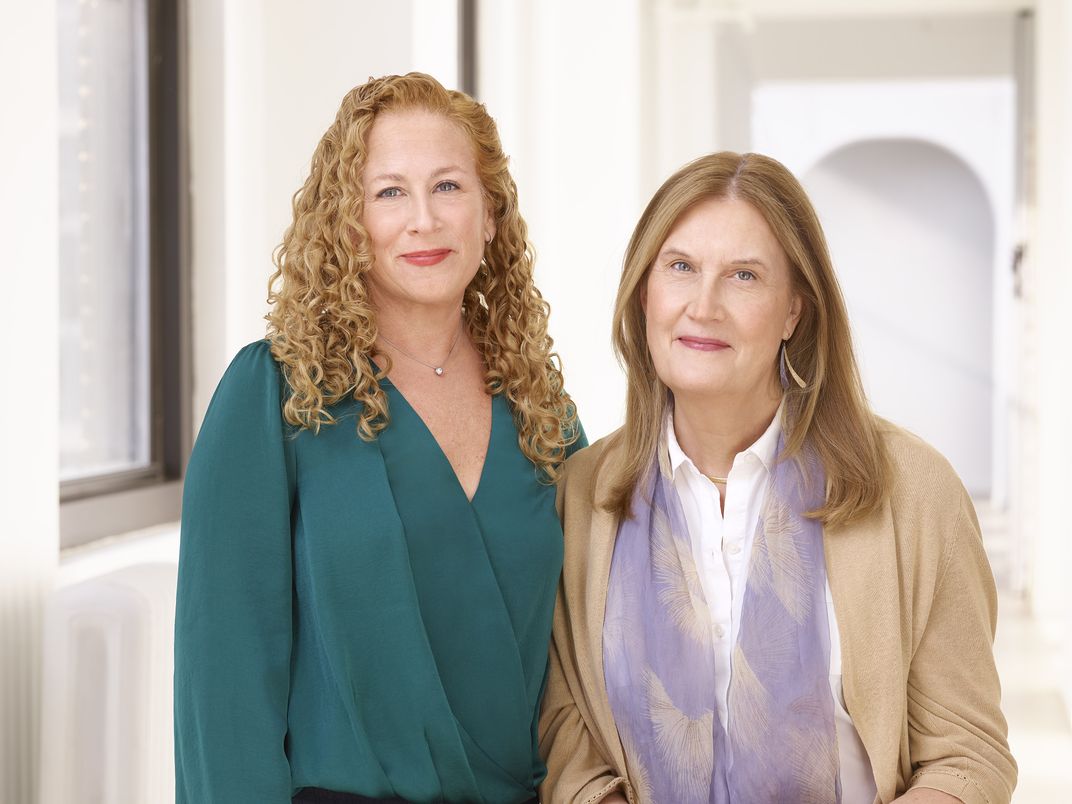 Jodi Picoult and Jennifer Finney Boylan: A Novel Duo: New York Times bestselling author Jodi Picoult is known for her compelling storytelling that thoughtfully tackles contemporary issues. For her latest novel, she teamed up with author Jennifer Finney Boylan to create the suspenseful Mad Honey. Join them at the National Zoo or online as they discuss what it was like to work together and their inspiration behind the novel. A signed copy of Mad Honey is included in the ticket price. 6 p.m. ET $45-$55
Sunday, October 16
Smithsonian Chamber Music Society's Music from the Heart: A Tribute to Ignacy Jan Paderewski: Under the direction of Kenneth Slowik, the Smithsonian Chamber Orchestra performs five iconic works by Polish and American composers including Bacewicz, Barber, Górecki, Paderewski, and Copland. This concert will be held at the National Museum of Natural History's Baird Auditorium. 7 p.m. ET $25-$35
Tuesday, October 18
Shakespeare and Company: The Bookshop That Shaped the Lost Generation: In 1919, an American woman named Sylvia Beach opened Shakespeare and Company, an English-language bookshop and lending library on the Left Bank of Paris. In the decades that followed, it became the heart of a community of writers and artists now known as the Lost Generation. Joshua Kotin, an associate professor of English at Princeton University, draws on a treasury of Beach's personal and business records to create a vivid portrait of a period and place that changed literary history. 6:30 p.m. ET $20-$25
Wednesday, October 19
The Films of Alfred Hitchcock: In a career spanning 5 decades, film director Alfred Hitchcock made 54 films, including such classics as The 39 Steps, Rebecca, Notorious, Rear Window, North by Northwest, Vertigo, and Psycho. Brian Rose, professor emeritus at Fordham University, looks at Hitchcock's achievements as the Master of Suspense and through dozens of film clips, examines his extraordinary creativity as one of the 20th century's greatest filmmakers. 12 p.m. ET $20-$25
The Spanish Civil War: A Rehearsal for WWII: Between July 1936 and April 1939, Spain suffered a bloody civil war as a coalition of Nationalists under Generalissimo Francisco Franco staged an insurrection against the Second Spanish Republic. But the Spanish Civil War had a significance far beyond the Iberian peninsula: It revealed antecedents of the massive global conflict to come. Christopher Hamner, a professor of history at George Mason University, explores the war and its impact on the world. 6:30 p.m. ET $20-$25
Thursday, October 20
The Geologic Past of the Mid-Atlantic Region: Who knew that beneath our feet is evidence of magma chambers, giant sharks, Himalayan-sized mountains and the breakup of several supercontinents? Geologist Callan Bentley leads a fascinating exploration of the Mid-Atlantic region that explores an extraordinary history spanning more than a billion years of geologic time. 6:45 p.m. ET $20-$25
Saturday, October 22
Smithsonian Jazz Masterworks Orchestra's Themes from Stage, Radio, TV, and Film: Under the artistic direction of maestro Charlie Young, enjoy outstanding live performances of great jazz music. This in-person concert salutes the National Museum of American History's collections and the diverse forms of entertainment in America over the last 100 years. This concert will be held at the National Museum of Natural History's Baird Auditorium. 7 p.m. ET $20-$25
Sunday, October 23
What We Don't Know About Dinosaurs: In just the past twenty years, we have learned more about dinosaurs than we did in the previous two centuries. Paleontologist David Hone discusses the extraordinary advances beginning to solve many of the mysteries surrounding these marvelous prehistoric creatures, considers the gaps in our knowledge that remain and charts new directions for tomorrow's generation of dinosaur scientists. 3 p.m. ET $20-$25
Monday, October 24
Steve Case Drives Them To Succeed: Entrepreneur Steve Case recognized that jobs and opportunity spurred by technology were concentrated in a select few coastal cities. In response, he launched Rise of the Rest, a nationwide platform to back and spotlight innovative startups outside of Silicon Valley. In a live, online program, join Case, in conversation with Smithsonian Secretary Lonnie Bunch, as he shares some of the success stories of these startup communities, all leveraging regional strengths and betting on the future of innovation beyond the country's usual tech hubs. 6:30 p.m. ET $20-$25
Wednesday, October 26
Ghostly Images in Japanese Art: Female ghosts have been an enduring theme in the history of Japanese art, touching people's deepest fears, curiosities and imaginations. Yui Suzuki, an art historian specializing in Japanese religious art, explores the popularity and proliferation of these spectral images that haunt the art of the Edo period. Enrolled participants in the Smithsonian World Art History Certificate program earn 1/2 credit. 6:45 p.m. ET $20-$25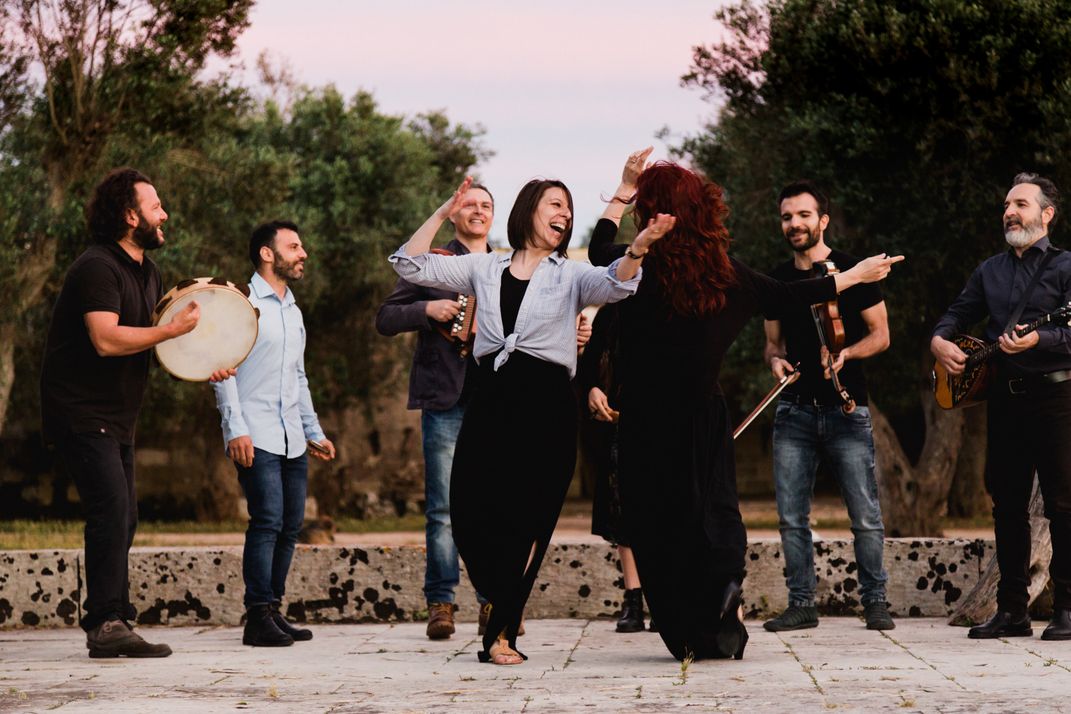 Dances of the World With PBS's Mickela Mallozzi: In a globe-trotting series, Mickela Mallozzi, the executive producer and host of the popular PBS series "Bare Feet with Mickela Mallozzi," explores the history and evolution of dances from three distinctive regions and their role in linking communities and generations. The first session showcases dances from Ireland. 6:45 p.m. ET $25-$30
Friday, October 28
Dining on the Rails: A Moveable Feast: Hungry railroad passengers prior to the Civil War had meager choices for meals. But once George Pullman's dining cars came on the scene in the late 19th century, a bountiful new era of service began that often rivaled fine restaurants and hotel dining rooms. Railroad historian Joe Nevin traces the colorful evolution of dining on the rails between the beginning of commercial service in 1830 and the advent of Amtrak using examples from the Baltimore and Ohio Railroad, an Eastern pioneer of onboard services. 12 p.m. ET $25-$30