60 Years of Bond, James Bond and More Programs in July
Smithsonian Associates offers a slate of engaging and entertaining programs this month
---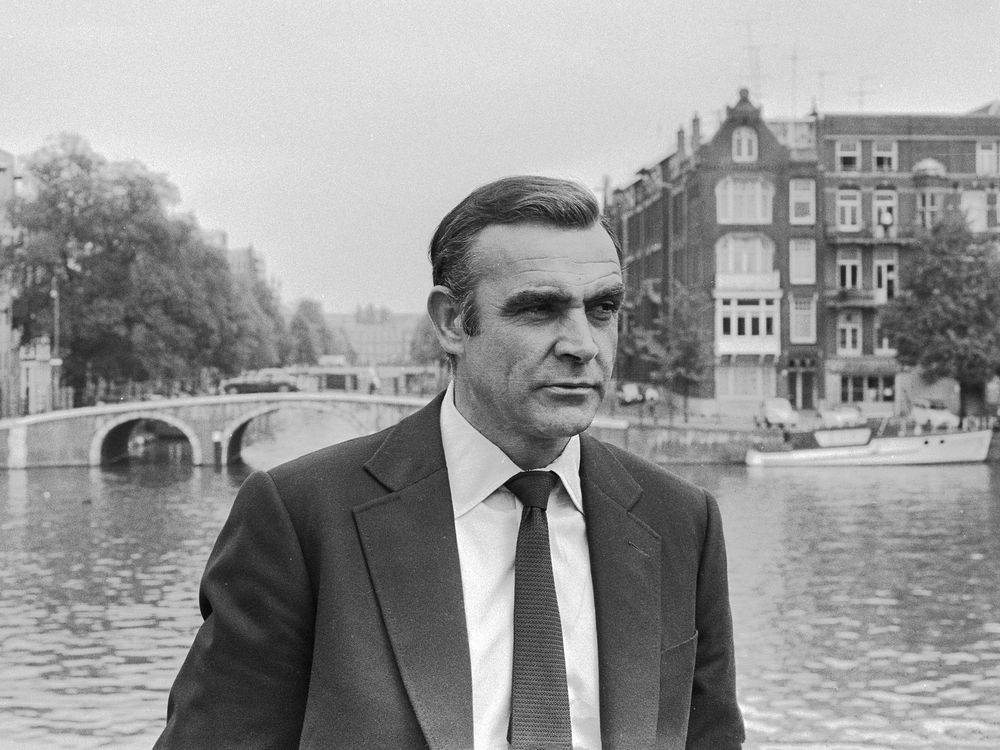 Wednesday, July 6
Mediterranean Exchanges: Rome, Jerusalem, Constantinople, Alexandria: For thousands of years the Mediterranean Basin has nurtured creative and powerful cultures. Alice C. Hunsberger, a professor of Islamic culture, explores Rome, Jerusalem, Constantinople and Alexandria as key cities around the Mediterranean where the interplay of Judaism, Christianity and Islam flourished in rich and complex cultures during the millennium between 500 and 1500 A.D. 6:45 p.m. ET $20-$25. The second session will be held on July 20: Mediterranean Exchanges: Cordoba, Venice, Cairo.
Thursday, July 7
Paris: A Virtual Adventure of the Right Bank: The storyline of Paris can be followed along its iconic River Seine. Journey with travel writer Barbara Noe Kennedy as you discover the city's most intriguing sites, historical aspects and art on the Right Bank in this virtual series that uses maps, photos, videos and other visuals. 7 p.m. ET $25-$30. The second session Paris: A Virtual Adventure of the Left Bank will be held on July 14.
Monday, July 11
Western and Asian Religious Views of Humanity: Charles Jones, a professor of religion at Catholic University of America, explores the differences in how Western and Asian religions embrace dissimilar concepts of humanity—and how that plays into specific problems of moral reasoning and ideas about human destiny with unexpected outcomes. 6:30 p.m. ET $20-$25
Basic Weaving on the Rigid Heddle Loom: Acquire the basic skills to work with the versatile and portable rigid heddle loom—a great entryway into weaving scarves, placemats, dishtowels and more. 6:30 p.m. ET $185- $215. This is a six-session course.
Tuesday, July 12
Introduction to Photography - In Person: Whether you want to work in digital or film, this in-person six-session course offers a solid foundation for new photographers ready to learn the basics. 6:30 p.m. ET $185- $215.
Wednesday, July 13
Brilliant Blunders: From Darwin to Einstein: Everyone makes mistakes. But were the signature theories of great scientists like Charles Darwin, Lord Kelvin, Linus Pauling, Fred Hoyle and Albert Einstein free of blunders? Absolutely not. Distinguished astrophysicist Mario Livio demonstrates that mistakes are an essential part of scientific progress. 6:30 p.m. ET $30-$35
Historic Congressional Cemetery: Stories to Tell: Congressional Cemetery's grounds, stones and people buried there all have stories to tell—the stories of American history. Learn the cemetery's fascinating stories and unique history with the cemetery's president, Jackie Spainhour. 7 p.m. ET $25-$30
Thursday, July 14
60 Years of Bond, James Bond: You'll be shaken, if not stirred, by this multimedia presentation—unredacted and for your eyes only!—where the mission is to crack the code behind the high-tech glamour, globetrotting excitement and enduring popularity of the 007 film cycle. 6:30 p.m. ET $30-$35
Friday, July 15
Caravaggio and Bernini: Loves and Rivalries in the Age of the Baroque: The Baroque period is characterized by the spirit of competition among great painters, sculptors and architects. Art historian Aneta Georgievska Shine explores the spirit of admiration and rivalry that shaped the work of Caravaggio and Bernini, both in relation to Michelangelo and their own contemporaries. Enrolled participants in the Smithsonian World Art History Certificate earn 1/2 credit. 10 a.m. ET $30-$35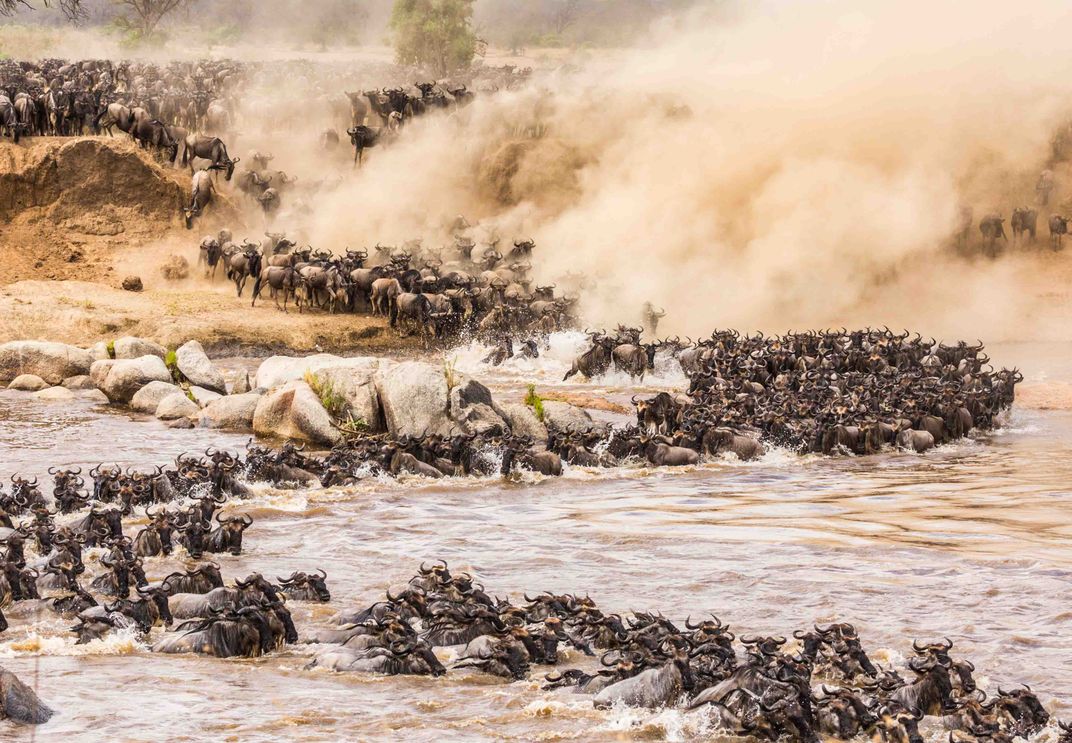 Saturday, July 16
Planning Your Dream African Safari: Tips from Safari Guide Russell Gammon: Putting together a wildlife-focused visit to Africa can be a daunting experience. Turn to veteran safari guide and National Geographic Expeditions leader Russell Gammon as he unravels the often-bewildering array of destinations, accommodation options, activities and lesser-known spots that you won't want to miss in Southern and East Africa. 10 a.m. ET $70-$80
Introduction to Calligraphy: The Foundational Hand: The elegance of hand-lettered calligraphy is unmatched by machine. This eight-session course gives students a chance to learn the basics of this graceful and stylish art in a relaxed and supportive setting. 2 p.m. ET $235-$265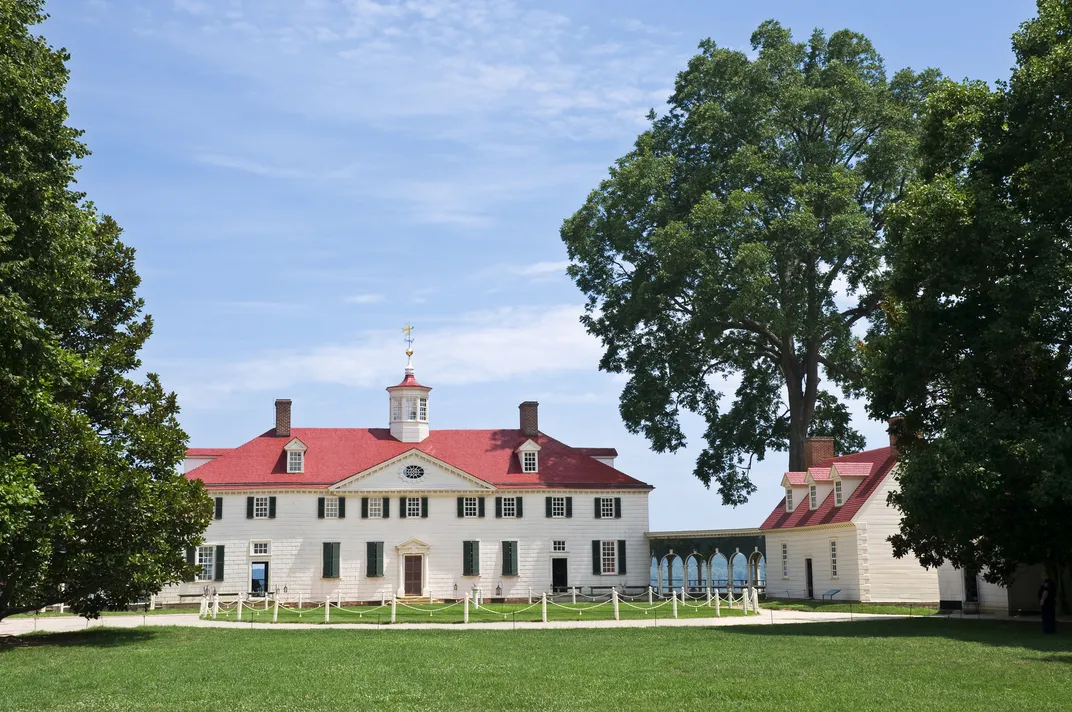 Sunday, July 17
George Washington's Mount Vernon: Historian Laura A. Macaluso traces the development of George Washington's Mount Vernon from a traditional Virginia farmhouse to a splendid Georgian mansion. She addresses the workings of Mount Vernon both as a house and as part of an 8,000-acre plantation on which more than 300 enslaved men, women and children lived and worked. 4 p.m. ET $25-$30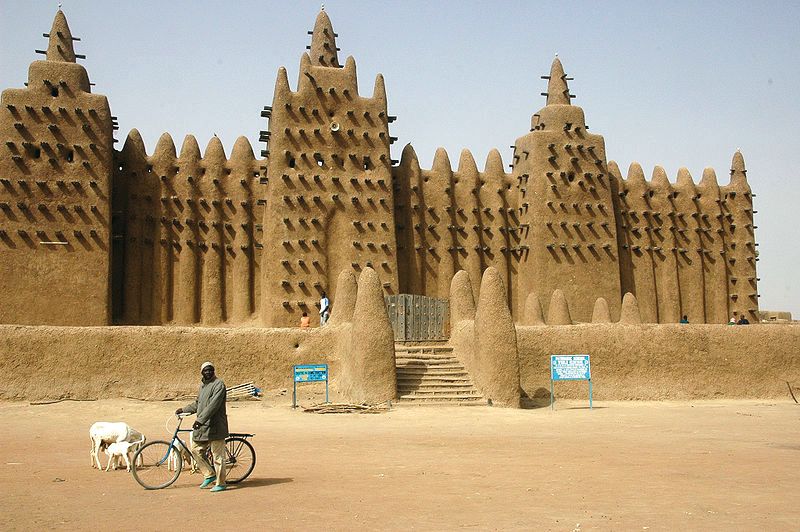 Monday, July 18
African Art Through the Centuries: In a four-session course, art historian Kevin Tervala explores the vibrant artistic expressions of African art through an examination of the continent's historical trajectory. Enrolled participants in the Smithsonian World Art History Certificate earn 1 credit. 6:30 p.m. ET $80-$90
A Geologic Tour of Switzerland: Join a geologist for an overview of the fascinating geology of Switzerland, birthplace of the science of glaciology, as he surveys the evolution of the Alps and the Ice Age glaciation that sculpted the country's landscape. 7 p.m. ET $25-$30
Tuesday, July 19
King Arthur: Fact and Fiction: Historian Jennifer Paxton examines the evidence for and against the existence of a 5th-century warrior leader named Arthur and traces the growth of his legend. 6:30 p.m. ET $30-$35
Wednesday, July 20
The Spice Routes: Culture and Cuisine: We take spices for granted today, but our spice cabinets are home to commodities that were once so exotic and desired that the excitement and competition they elicited spurred a complex sea trade that changed the course of history, the foods we eat and who we are. Food writer Eleanor Ford traces the rich story of the ancient spice routes and explores how centuries of international trade laid the foundations for the modern world. 12 p.m. ET $25-$30
Thursday, July 21
The History of Vaccines: Though humanity has benefited from them for more than two centuries, the pathway to effective vaccines has been neither neat nor direct. Medical historian Howard Markel traces the history of vaccines and immunization from its late-18th-century beginnings and how it may inform long-term solutions to contemporary problems with vaccine research, production, and supplies. 6:45 p.m. ET $20-$25
Voices of Freedom: Poets of the Abolitionist Movement: By 1830, Washington, D.C. was one of the nation's most important sites for the interstate slave trade. In response, the region's abolitionist movement became particularly important. Join poet and author Kim Roberts as she traces the abolitionist history of the region and highlights writers whose poems were seen as unique forms of moral persuasion on the subjects of slavery and abolition. 7 p.m. ET 20-$25
Friday, July 22
Old-World vs. New-World Wines, Summer Wine Adventures: A Top Sommelier's Guide: The long and sometimes not-so-friendly competition between Old World and New World wine regions has produced some notable challengers and amazing tales. Award-winning sommelier Erik Segelbaum leads a blind tasting of pairs of wines from each of the winemaking worlds. Part of a 3-session summer series, this immersive program includes a curated personal tasting kit to enhance the experience that is available for pick up from a local Washington, D.C. wine bar. 6 p.m. ET $65-$75
Monday, July 25
Naming a Secret: The Underground Railroad: How and why did the 19th-century network of clandestine routes to freedom come to be known as the Underground Railroad when in reality it was neither? Historian Richard Bell examines the term's mysterious origins and its effectiveness in building public support for the antislavery movement and in pushing the cause of Black freedom to the center of national debate by the eve of the Civil War. 6:30 p.m ET $25-$30
Why Sharks Matter: Sharks are some of the most fascinating, ecologically important, threatened and misunderstood animals on Earth. Touching on everything from Shark Week to shark fin soup, overfishing to marine sanctuaries, conservation biologist David Shiffman reveals why these iconic predators are in trouble, why we should care and how scientists, conservationists and individuals can save them. 6:45 p.m. ET 20-$25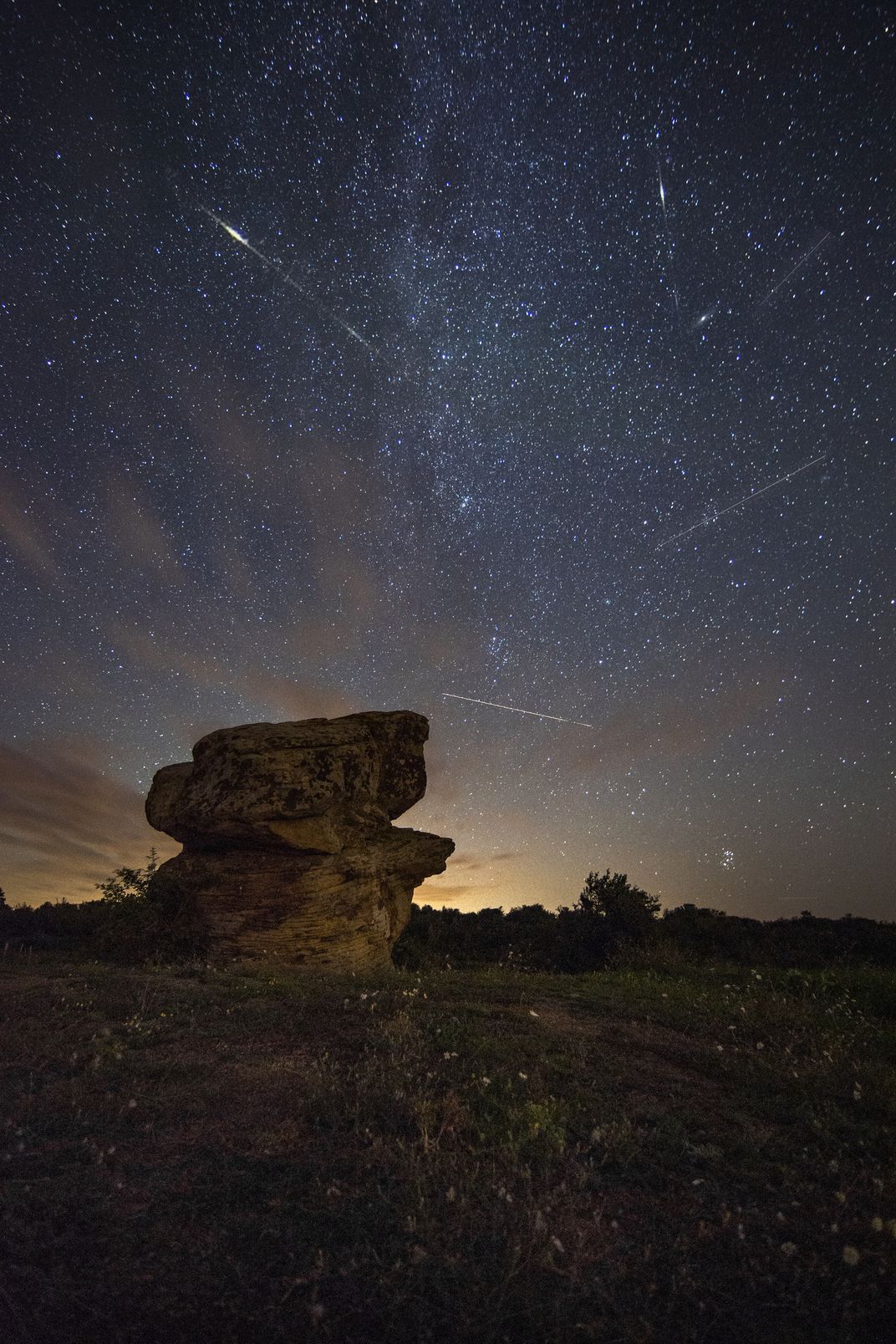 Wednesday, July 27
Shooting Stars and Space Rocks: Meteors, or shooting stars, are among the night sky's most captivating phenomena. Kelly Beatty, senior editor at Sky & Telescope magazine, provides an introductory overview of meteors and meteorites along with tips on where, when and how to watch for annual meteor showers such as the Perseids and Leonids. 6:45 p.m. ET 20-$25
Thursday, July 28
Follow the Music: An All-American Road Trip: You love the songs that are the soundtrack of your life. Join national travel journalist and broadcaster Bill Clevlen on a virtual road trip to the places where they were born and where iconic performers made history. It's a memorable cross-country journey into the heart of American music that just might inspire your own. 7 p.m. ET $25-$30
To view Smithsonian Associates digital program guide, visit www.smithsonianassociates.org.