Mastering Crosswords and 19 Other Smithsonian Associates Programs Streaming in August
---
Smithsonian Associates Streaming continues through August with individual programs, multi-part courses, studio arts classes and virtual study tours produced by the world's largest museum-based educational program.
Sunday, August 1
Natural Dye Workshop: A Beginners Studio Explore the wide range of colors that nature can yield. In this workshop, learn how to establish a dye studio at home, dive into various dyestuffs and colors and walk through the process of dyeing fiber with natural materials. 12:30 p.m. ET $95-$115
Tuesday, August 3
Something To Laugh About: TV Comedy From Milton Berle to David Letterman: From commercial television's earliest days, making people laugh was a central goal of TV programmers. Media and communications expert Brian Rose surveys the extraordinary landscape of American TV comedy, examining how comedy evolved since the 1950s. 12 p.m. ET $20-$25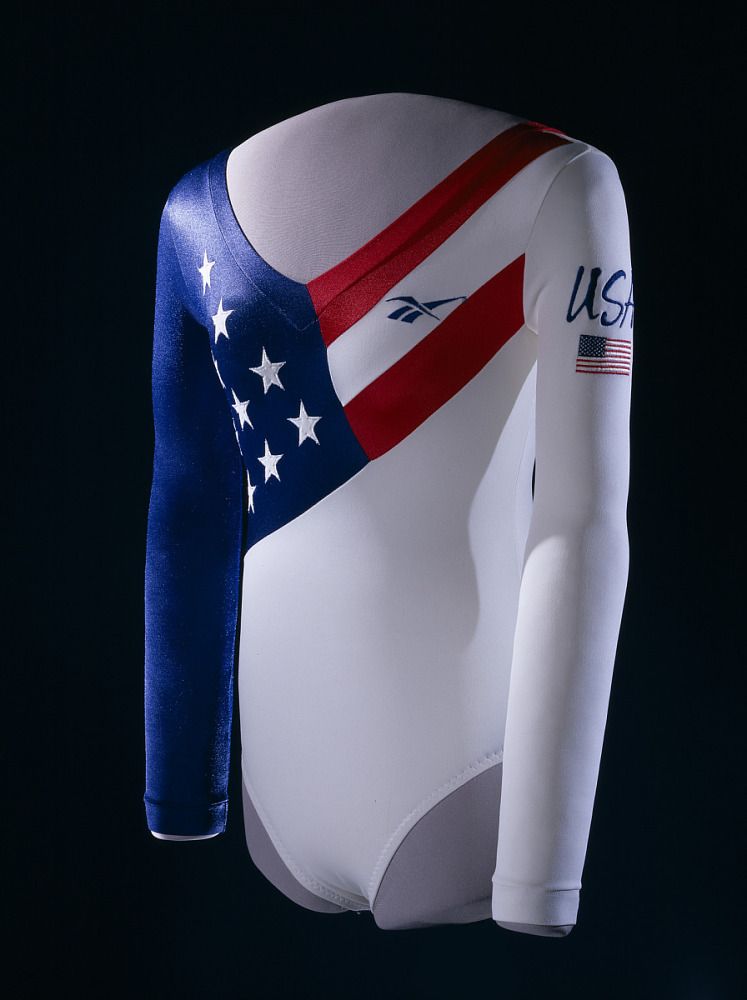 Keepers of the Flame: Smithsonian Olympic Collections Past, Present, and Future: As history is made at the 2021 Summer Olympics in Tokyo join National Museum of American History scholar and curator Kenneth Cohen for an engaging tour of what's in the Smithsonian's Olympic collections—and what's not—as well as a look at how Smithsonian curators might approach the Games this year and beyond. 6:45 p.m. ET $20-$25
The Valois Dynasty: The Valois dynasty, which rose to power in France in 1328, is largely overshadowed by their English rivals, the Tudors. Yet, the two centuries of the Valois reign were crucial in the establishment of France as a major European power. Historian Alexander Mikaberidze explores the dynasty's rise—and fall. 6:30 p.m. ET $30-$35
Wednesday, August 4
Jeffrey Kluger's Holdout: An Astronaut's Desperate Move for Justice: When a freak accident on board the International Space Station results in an order to return to Earth, astronaut Walli Beckwith refuses to leave her post. Earth is in trouble and she feels she must do something. Join Jeffrey Kluger, author of Apollo 13, in a discussion of his new novel, Holdout, and his career as a science writer with former NASA astronaut Marsha Ivins. 6:45 p.m. ET $25-$30
Thursday, August 5
A Change Is Gonna Come: How Black Music Powered the Civil Rights Movement: Artists, activists and radio DJs transformed music into a political weapon and unifying force in the Civil Rights Movement, delivering powerful messages of hope to the Black community and beyond. Historian Leon Burnette explores how the music that grew out of a seminal era became an indelible part of America's social and cultural heritage. 12 p.m. ET $20-$25
Lena Richard's New Orleans Cook Book: A Groundbreaking Story of Innovation and Resilience: Lena Richard, a Black chef and entrepreneur in New Orleans, built a dynamic culinary career in the segregated South, defying harmful stereotypes of Black women that severely diminished their role in the creation and development of American food culture and its economy. Guest chef and New Orleanian Dee Lavigne prepares a classic Creole dish as she recounts Richard's compelling story, which is currently featured in a recently installed case, "The Only One in the Room: Women Achievers in Business and the Cost of Success," in the American Enterprise exhibition at National Museum of American History. 6:45 p.m. ET $20
Friday, August 6
Venice: 1000 Years of History: The golden period of the Serenissima Republic is reflected in the glorious art generated for its churches, confraternities, and palaces, including works by Bellini, Tintoretto, Tiepolo, and other masters. Art historian Elaine Ruffolo traces the history of this fabled city and the art and architecture created there. Enrolled participants in the Smithsonian World Art History Certificate receive 1/2 elective credit. 12 p.m. ET $20-$25
Saturday, August 7
Understanding Your Digital Mirrorless or SLR Camera: Get the most out of your digital mirrorless or SLR camera by taking part in this 2-session workshop, which provides a solid introduction to these cameras' features and potential. 9:30 a.m. ET $255-$275
Mindful Stitching: Center yourself through the calm flow of the rhythmic motion of hand stitching. Create a therapeutic textile panel using a hand needle and materials you have at home, which can include vintage family textiles such as table napkins to add a connection to warm personal memories. 11:30 a.m. ET $105-$125
Monday, August 9
Exploring the Arts of Latin America: From colossal Olmec heads to the paintings of Frida Kahlo, Aztec temples to Mexican murals, this survey of Latin American art sweeps through the centuries. Join art historian Michele Greet, who traces the significant creators and trends that defined and shaped the arts of Latin America from their earliest expressions through the 19th and 20th centuries. Enrolled participants in the Smithsonian World Art History Certificate receive 1 core course credit. 12 p.m. ET $80-$90
Tuesday, August 10
Art + History: Evening Encores: Paul Glenshaw reprises his most popular programs from his daytime series Art + History, in which he examines great works of art in their historical context. As he explores seminal works by John Singleton Copley, Augustus Saint-Gaudens, Edouard Manet and Auguste Rodin he brings the world of the art and its creator to vivid life. This session focuses on The Shaw Memorial by Augustus Saint Gaudens. Enrolled participants in the Smithsonian World Art History Certificate receive 1/2 elective credit. 6:45 p.m. ET $20-$25
Friday, August 13
Unlocking Portugal's Wine Secrets: Spend a fascinating Friday evening expanding your knowledge of the world of wine as you sip along with sommelier Erik Segelbaum in a series of delectable adventures. This immersive program showcases Portuguese wines and includes a curated personal tasting kit to enhance the experience. Kits are available for pick up at the Eastern wine bar in Washington D.C. 6 p.m. ET $65-$75
Friday, August 20
Palestinian Embroidery 101: The Tatreez Sampler Series: For generations, Palestinian women have gathered with their daughters to work collectively on embroidery projects, bonding with one another over a cup of tea. Guided by Wafa Ghnaim, who began her training in embroidery with her mother at age 2, learn the basic Palestinian cross-stitch and how to create a tatreez sampler, using Aida cloth fabric. 2 p.m. ET $55-$65
Saturday, August 21
Mastering Crossword Puzzles: Whether you're a beginner or an expert, you'll be solving puzzles faster and more accurately after this intensive and fun seminar led by Stanley Newman. He's the crossword editor for Newsday, winner of the U.S. Open Crossword Championship, and holder of the world record for the fastest completion of the New York Times crossword. 9:30 a.m. ET $80-$90
Tuesday, August 24
Washington's Marvelous Mosaics : Like the myriad of small pieces of colored stone, tile and glass that make up a mosaic, the Washington, DC area contains a surprising number of works that together provide a picture of the styles and techniques that mark an art form that's been practiced since ancient times. Join mosaic artist Bonnie Fitzgerald for a virtual tour of a wide variety of local mosaic treasures at notable public sites, contemporary spaces and federal and private buildings. Enrolled participants in the Smithsonian World Art History Certificate receive 1/2 elective credit. 7 p.m. ET $20-$30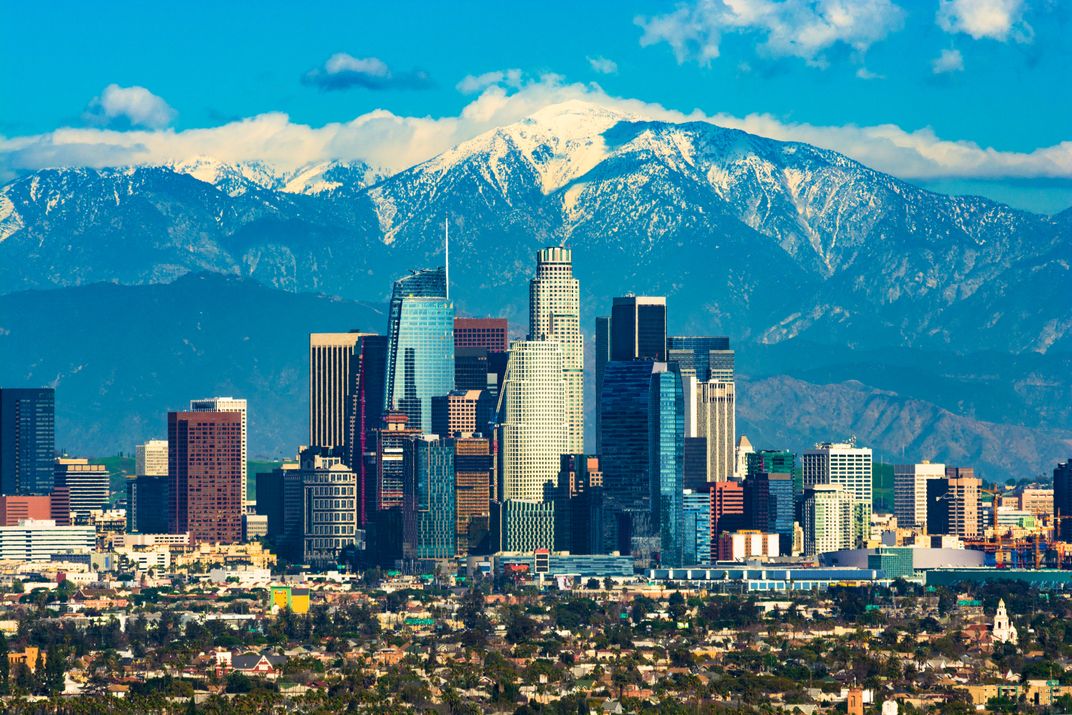 Thursday, August 26
Los Angeles: Creating the Vision: From the last years of the 19th century throughout much of the following one, Los Angeles evolved from a destination for health seekers and winter vacations to a dynamic center of industry and the leading port of the Western United States. Bill Keene draws on booster literature, magazine articles, and scholarly and informal histories to examine how LA's vision of itself became a reality. 7:30 p.m. ET $25-$30 Please note this program has been rescheduled for Wednesday, October 6.
Saturday, August 28
Fabric Painting with Natural Materials: Vines, leaves and vegetables provide the basis for creating wonderful, evocative prints on fabric. Using colorful Akua water-based printmaking ink, celebrate summer by spending a day experimenting with hand-printing on fabrics using seasonal natural materials. 10 a.m. ET $75-$85
Orchids Gone Native: In their native environments, most common orchids grow above the soil attached to trees or rocks. Discover the unique attributes of orchids that allow them to grow this way. The afternoon will conclude with a step-by-step guide to free your orchid from the confines of its pot and mount it on a piece of bark. 2 p.m. ET $30-$40
Sunday, August 29
A Geologic Tour of Copper Canyon, Mexico: Deep in the heart of the Sierra Madre Occidental mountains of northern Mexico is a series of spectacular gorges collectively called Copper Canyon. Join volcanologist Kirt Kempter as he focuses on the geologic origins of Copper Canyon and the Sierra Madre Occidental. 5 p.m. ET $25-$30
To view Smithsonian Associates digital program guide, visit www.smithsonianassociates.org.