How to Start Traveling Again and 25 Other Smithsonian Programs Streaming in July
Smithsonian Associates Streaming continues through July with individual programs, multi-part courses, studio arts classes and virtual study tours produced by the world's largest museum-based educational program.
---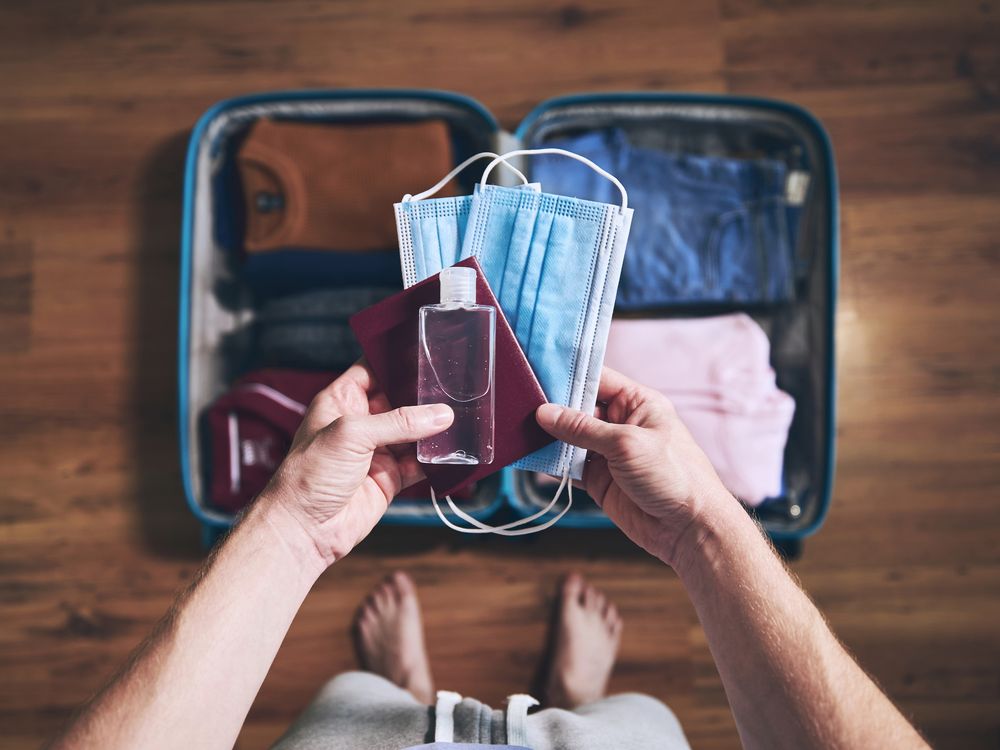 Smithsonian Associates Streaming continues through July with individual programs, multi-part courses, studio arts classes and virtual study tours produced by the world's largest museum-based educational program.
Thursday, July 1
Black Smoke: African Americans and the United States of Barbecue: Across America, the pure love and popularity of barbecue cookery has gone through the roof. Adrian Miller—admitted 'cuehead and longtime certified barbecue judge—asks why African Americans aren't receiving the recognition they deserve in today's barbecue culture. He reveals how Black barbecuers, pitmasters and restaurateurs helped develop this cornerstone of American foodways and how they are coming into their own today. 6:45 p.m. ET $20-$25
Tuesday, July 6
The Joy of Photography: Designed for beginners who want to learn how to use their digital or mirrorless camera as a creative tool, students will gain skill in technical aspects of photography so that they can concentrate on composing beautiful images. 6:30 p.m. ET $165-$185
Wednesday, July 7
The Color of Light: Impressionists, Degas, Monet, Morisot, and Renoir: Start your Wednesday mornings off right in a two-session seminar learning about impressionism, one of the most popular styles in the history of art. Leaving behind the dark colors, smooth surfaces and subjects approved by the official Salon, the impressionists pained with bright colors, let their brushstrokes show and focused on scenes of everyday life. Smithsonian World Art History Certificate enrollees receive 1 credit. 10 a.m. ET $80-$90
Freestyle Embroidery on Kimono Silk: Explore a liberating style of abstract embroidery using an array of improvisational stitches on found fabric, specifically scraps of vintage kimono silk. Learn some of the principles of abstract art making, developing a language of marks through different stitches, and discuss color palettes, as well as how to edit what doesn't work in your composition. 10:30 a.m. ET $95-$105
The Story of America in Seven Books: In the aftermath of the Civil War, a critic suggested that the quest to capture the American experience in one book—"the Great American Novel"—was too great a challenge. But over the years, many authors have made remarkable attempts. Explore seven books that seem to have found a way to tell the American story. 6:30 p.m. ET $20-$25
Rock Creek Park: A Virtual Exploration: Rock Creek Park, the forested gem running through the heart of Washington, D.C., has delighted residents long before it was declared a national park by an Act of Congress in 1890—and now more than ever offers a welcome destination for outdoor lovers. Join author and naturalist Melanie Choukas-Bradley as she introduces the story and natural history of a national park landscape as old as Yosemite. 7 p.m. ET $25-$30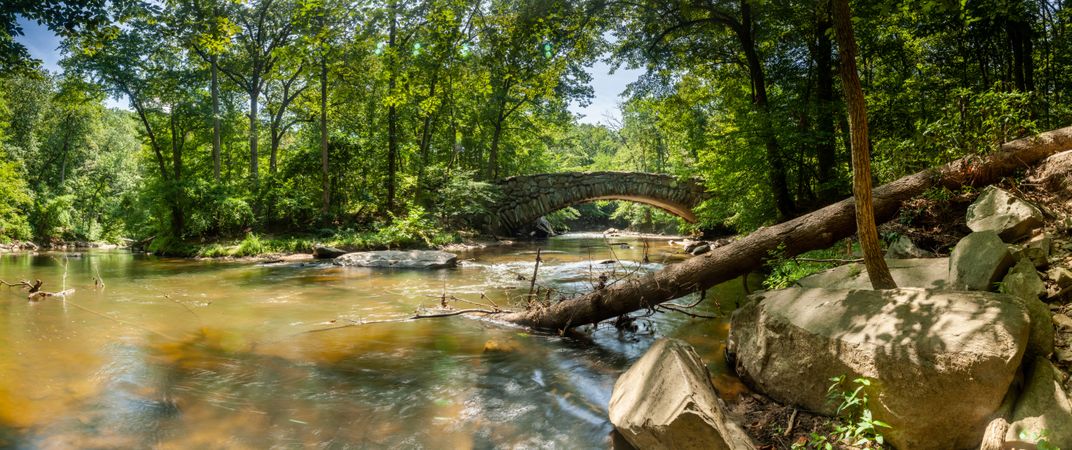 Thursday, July 8
Soutine and de Kooning: Conversations in Art: Join Barnes Foundation educator Tom Lo for a lively virtual presentation that explores the current exhibition Soutine and de Kooning: Conversations in Art. Organized by the Barnes and the Musées d'Orsay et de l'Orangerie, it explores the affinities between the work of Chaïm Soutine (1893–1943) and Willem de Kooning (1904–1997). Smithsonian World Art History Certificate enrollees receive 1/2 credit. 10 a.m. ET $25-$30
The Art of Floral Design: Join floral artist Arrin Sutliff to explore the spectrum of floral design. Sourcing (with a focus on sustainability), making the most of seasonal flowers, creating centerpieces, wiring techniques, bouquet-making and photographing your work are all among the practical areas covered. 12 p.m. ET $135-$165
Surveying in Colonial America: The Point of Beginning: Photographer Dan Patterson and American historian Clinton Terry use historically accurate contemporary photos that restage the work of Virginia's first surveyor, George Washington, and his team to provide an interpretive look at the art and science of surveying in the 18th century—and how early America was initially divided and documented. 6:45 p.m. ET $20-$25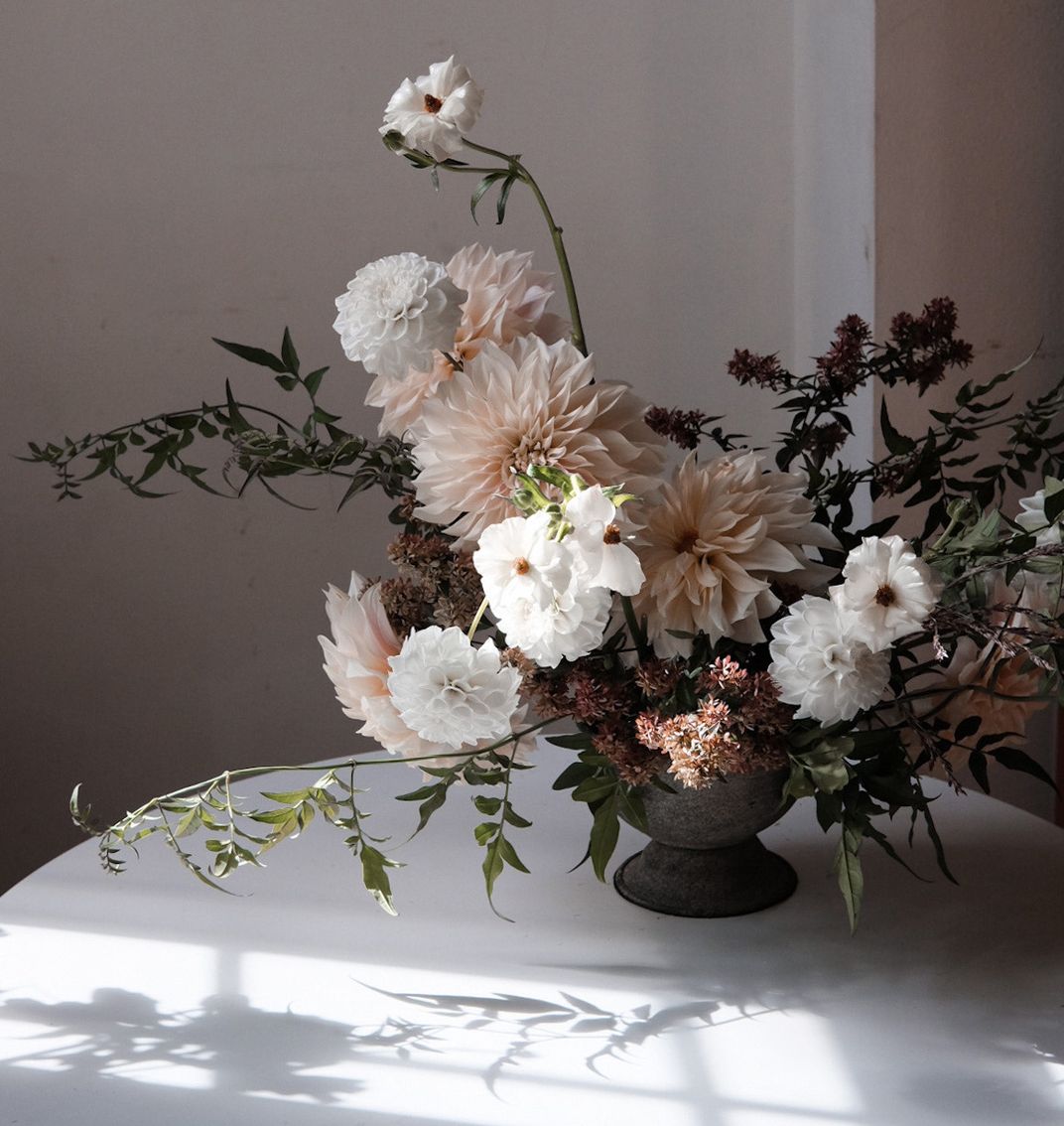 Saturday, July 10
Introduction to Calligraphy: The Foundational Hand: Learn the basic calligraphic strokes that make up the Foundational Hand, the starting point for learning other hands such as Italic and Black Letter. You will acquire the necessary skills and understanding in drawing guidelines, determining heights, and letter spacing. 2 p.m. ET $235-$265
Sunday, July 11
The Ancient Art of Henna Tattoos : Henna tattoos reflect an ancient and beautiful practice of body art. Explore the form's history as you learn to apply simple traditional Indian henna designs. You will also receive instruction in making henna paste from scratch, rolling a cone applicator, the science behind getting a perfect stain, and how to create your own stunning designs from traditional motifs. 1 p.m. ET $45-$55
The Geology of Yellowstone: Past, Present, and Future: Join volcanologist Kirt Kempter on an exploration of the geology of Yellowstone, including the rocks and hydrothermal features that make this national park unique in the world. 5 p.m. ET $25-$30
Monday, July 12
The African American Great Migration: Pursuing the American Dream: Historian Marcia Chatelain explores how the social upheaval of the Great Migration, the mass movement of mostly rural Black Southerners to urban cores across the country between 1916 and 1970, continues to resonate in our lives today. 6:30 p.m. ET $20-$25
Our Deceptive Universe: Astrophysicist Hakeem Oluseyi dives into the mysteries of the universe and how the universe we perceive is not the universe that actually exists. 6:30 p.m. ET $15
Tuesday, July 13
The View from Here: A Reflective Writing Workshop: Spend a summer morning discovering the joy and power of reflective writing inspired by visual art. Guided by the founding instructor of the National Gallery of Art's Writing Salon, Mary Hall Surface, you will have the opportunity to slow down, look closely, question, wonder and write inspired by Hughie Lee-Smith's intriguing painting, The Beach. These reflections can become fertile creative ground for memoir, poetry and more. 10:00 a.m. ET $40-$45
Maps and the Birth of America: Charting a New Continent: In a richly illustrated program, Neal Asbury and Jean-Pierre Isbouts, co-authors of the new book Mapping America, trace the critical role that maps played in battles including those of the French and Indian War, and examine how British strategy during the Revolutionary War became entirely dependent on hastily engraved (and often flawed) charts of geographical features and enemy dispositions in the territories in which they fought. 6:45 p.m. ET $20-$25
Tempest in a Teapot: The Boston Tea Party: The Boston Tea Party was a response to the 1773 Tea Act, the latest of a series of parliamentary directives stretching back to the 1765 Stamp Act. Never intended to be so provocative, it triggered a reaction that marks the first major protest in America against corporate greed and the effects of globalization that set the stage for the American Revolution. 6:45 p.m. ET $20-$25
Wednesday, July 14
Daniel Silva: The Cellist: In a conversation with Pulitzer Prize-winning author Jon Meacham, Daniel Silva discusses his career as a best-selling author of 24 novels, the inspiration behind his thrilling storylines and his writing process. 6:45 p.m. ET $50
Sunday, July 18
Backyard Bird Feeding: Getting Started: With more people spending time at home over the past year, interest in backyard birding has seen a significant spike. Adding a bird feeder to your yard is a great way to closely observe wild birds, as well as offset the loss of avian habitats in urban areas. 5 p.m. ET $25-$30
Monday, July 19
How to Watch Movies Like a Film Professor: Many film directors disguise their bold artistic intentions, often burying something quite profound beneath a story's glossy surface. Join Yale University film professor Marc Lapadula for a dive into some remarkable examples of cinematic mastery that reflect technical innovation and complex thematic construction. 6:30 p.m. ET $20-$25
Tuesday, July 20
How Prohibition Shaped the Twenties: Join Allen Pietrobon, an assistant professor of global affairs at Trinity Washington University and an award-winning historian, as he examines the role that alcohol played in American life leading up to Prohibition. And how, in its defiance, did American society and culture change so dramatically throughout the 1920s? 6:45 p.m. ET $20-$25
Wednesday, July 21
Frank Lloyd Wright: Affordable Homes for Americans: Early in the 20th century, Wright undertook a quest to design housing more accessible for the typical middle-class family. Historian Bill Keene examines this lesser-known aspect of the architect's career in a program extensively illustrated with images of Wright's houses and their plans. 12 p.m. ET $25-$30
Thursday, July 22
Beyond Stonewall: How DC Shifted the Nature of Pride: Although New York City's first Gay Pride parade in June 1971 was a key marker in the progress of LGBT+ organizing, a lesser known pivotal moment took place in Washington, D.C., 20 years later. Nikki Lane of American University examines how the city's home-grown Black Pride event grew into a national and international model for celebrations of community, inclusion and diversity. 6:45 p.m. ET $20-$25
Tuesday, July 27
Driving the Green Book: Award-winning journalist Alvin Hall and social justice trainer Janée Woods Weber share personal and powerful stories they collected during their 12-day, 2,021-mile road trip from Detroit to New Orleans inspired by The Negro Motorist Green Book, the historic guide African Americans relied on to travel safely at the height of segregation and the Jim Crow era. 6:45 p.m. ET $20-$25
Wednesday, July 28
How to Start Traveling Again: The pandemic has upended the travel industry and changed the way we explore the world. What will smart travelers need to know once we can pack our bags again? Andrea Sachs, the Washington Post's travel writer; Pauline Frommer, editorial director of Frommer's Guidebooks; and Karin King, deputy assistant secretary of state for overseas citizen services share the best advice and resources for staying safe, healthy, and well-informed so you can relax on your long-overdue trip. 6:45 p.m. ET $20-$25
Saturday, July 31
Seductive Paris: American Painters in the City of Light (1855-1920): In the late 19th century, Paris was the only place to be for any self-respecting aspiring American artist. Art historian Bonita Billman highlights the city's ascension as the center of the art world and how it transformed the young painters who in turn transformed American art. 9:30 a.m. ET $80-$90
To view Smithsonian Associates digital program guide, visit www.smithsonianassociates.org.