An Evening with Matthew McConaughey and 26 Other Virtual Smithsonian Events in February
Smithsonian Associates Streaming continues through February with individual programs, multi-part courses, studio arts classes and virtual study tours produced by the world's largest museum-based educational program.
---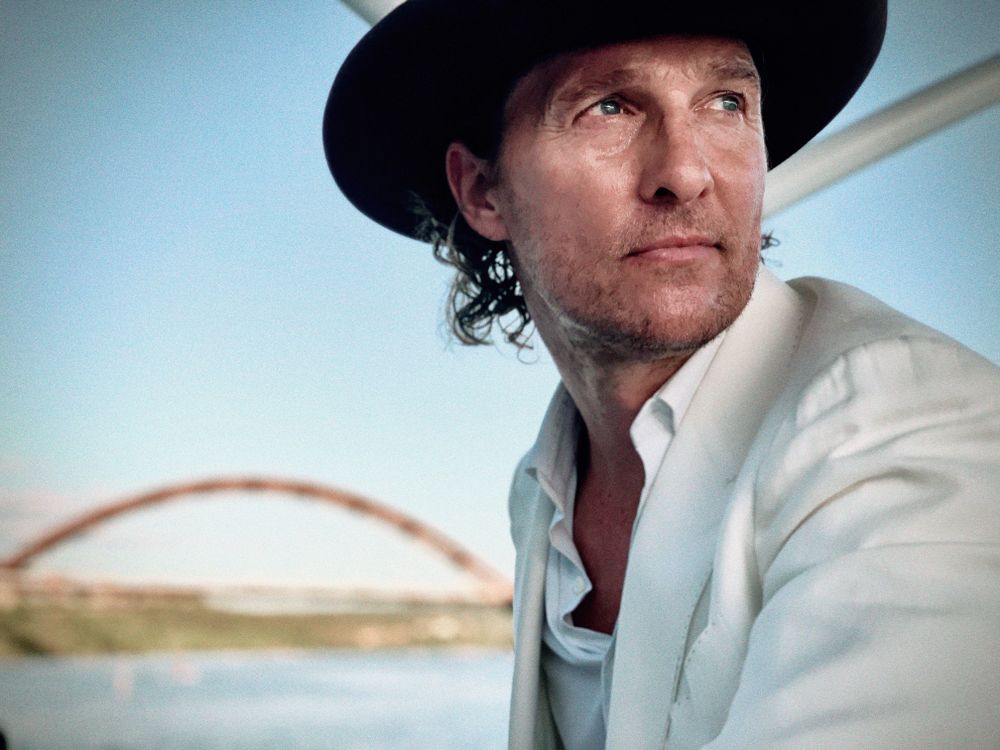 Smithsonian Associates Streaming continues through February with individual programs, multi-part courses, studio arts classes and virtual study tours produced by the world's largest museum-based educational program.
Wednesday, February 3
You Must Remember This: Favorite Movies and Their Times: Some moments in movies never leave us: a snappy line of dialogue, a dance in the rain or by the Seine, a timeless love song, a great last line. Documentary filmmaker and writer Sara Lukinson revisits some of our favorite movies, setting them against the backdrop of their times, the people who dreamed them up and the America they reflected—or asked us to imagine. This session focuses on Some Like It Hot and Tootsie. 12 p.m. $20-$25
The Jews of Florence: From the Medici to Mussolini: From the early 15th century, the story of the Jewish population of Florence has encompassed vast wealth and prestige—and almost continual trial and tribulation. Art historian and Florentine tour guide Laura Greenblatt explores the history of their presence in the city over the course of six centuries. 12 p.m. $20-$25
Thursday, February 4
Beginning Oil Painting: In this course, gain the technical background and experience you need to get started as a painter. Working from still-life arrangements, explore basic painting techniques, including color-mixing, scumbling and glazing. 10:30 p.m. $245-$275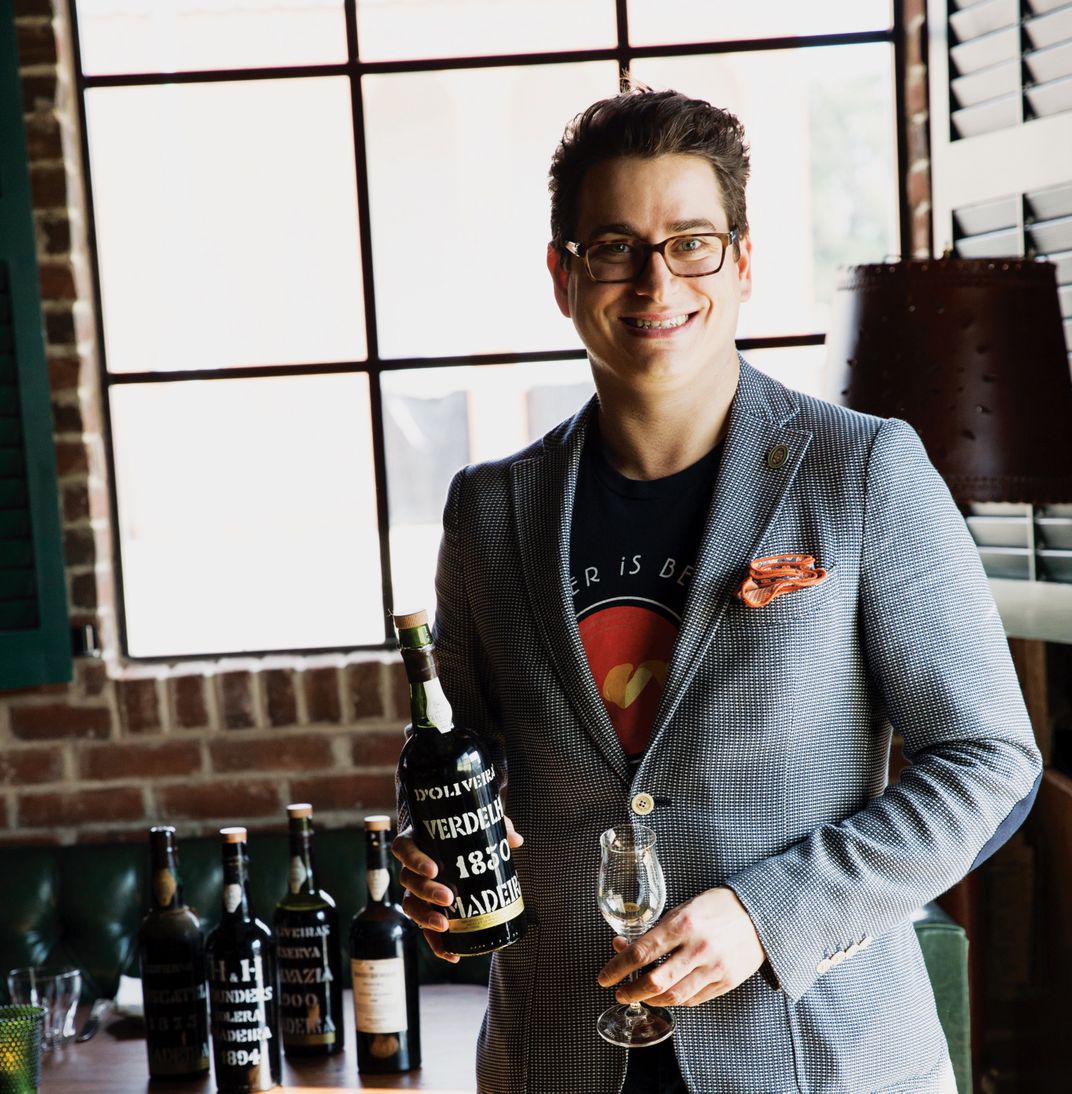 Friday, February 5
Wines of Northern California: A Top Sommelier's Guide: In an immersive tasting experience led by sommelier Erik Segelbaum, learn about the best of Northern California wines from Napa, Sonoma, Lake and Mendocino counties, as well as hidden gems from some outlying appellations. 6 p.m. $65-$75
Saturday, February 6
A History of Arlington County, Virginia: From the Revolution to the Civil War to the postwar boom and the tech boom, Arlington County has always been a canvas for American history. Historian Kathryn Springston follows its story through four centuries of social and economic change. 9 a.m. $100-$110
Mosaic Jewelry: Learn the techniques needed to create unique fine mosaic jewelry as you create beautiful silver-plate mosaic pendants using a wide variety of materials. 10 a.m. $55-$65
Monday, February 8
Forensic Science: Investigating the Real Profession: Victor Weedn, a leading expert on forensic science, offers a comprehensive introduction to the fascinating history of forensic science and its basic methods, current controversies and future. 6:45 p.m. $25-$30
Music City, DC: Washington, D.C., has given much to the musical world beyond its best-known exports Duke Ellington and the punk and go-go scenes. In a 3-session series, join musician, broadcaster and historian Ken Avis as he explores the area's lesser-known, remarkable, and fascinating musical avenues across the decades and why they could only have developed here. This session focuses on D.C.'s jazz legacy. 6:45 p.m. $25-$30
Tuesday, February 9
The Real Dish on Pizza: Two Experts Spill the Ingredients: Pizza is central to so many cultural touch points: from movies, to books, to television and even sports. Celebrate National Pizza Day (Feb. 9) with pizza experts Thom and James Elliot—and learn how the savory pie became one of the world's favorite foods. 6:45 p.m. $20-$25
Wednesday, February 10
Food and Family in The Godfather: A Banquet of Power: "Leave the gun, take the cannoli." Food plays a key featured role in Francis Ford Coppola's first entry in The Godfather trilogy. Italian-born Ermelinda M. Campani, examines the 1972 film's intertwined perspectives on food and family, which encompass ethnic identity, personal honor, violence and power. 12 p.m. $20-$25
An Evening with Matthew McConaughey: Join Oscar-winning actor Matthew McConaughey for a sure-to-be-memorable interview with Gayle King as he shares unvarnished stories from his memoir Greenlights and explains how they instilled in him the importance of values, the power of new experiences, and, as he puts it, "either changing your reality or changing how you see it." 6:30 p.m. $30-$35
Seeking the Invisible: Detecting Supermassive Black Holes in Space: Monstrous black holes lurk in the centers of almost every large galaxy in the universe. Get insights into several significant recent events in black-hole astrophysics and experience a virtual night-sky viewing with experts from George Mason University. 6:45 p.m. $20-$25
Thursday, February 11
A Smithsonian Panorama: Perspectives on a National Treasure: Sherri Wheeler, the Smithsonian's director of visitors services, is ready to give you a lively introduction to its 19 museums and galleries, 9 research centers and one beloved zoo—a whirlwind virtual tour that covers destinations from D.C. to New York City, Massachusetts to Florida and even Panama. 6:30 p.m. $20-$25
Valentine's Day Bouquets: A Floral Demonstration with Sarah von Pollaro: Guided by floral designer Sarah von Pollaro, modern-day romantics create a one-of-a-kind arrangement to gift to a loved one (or keep for themselves), and pick up great tips about buying and keeping flowers fresh. 6:45 p.m. $20-$25
Friday, February 12
Lunchtime with a Curator: Decorative Arts Design Series: Join curator Elizabeth Lay for an image-rich lunchtime lecture series focusing on fascinating decorative arts and design topics. In this session, she explores how the indomitable women of the first generation of fashion influencers helped define the idea of style for the nation. 12 p.m. $20-$25
Sunday, February 14
Introduction to Afghan Geometric Design: For centuries, religious and secular Islamic manuscripts have contained beautiful geometric decorations. Explore the history and construction of these traditional designs with Sughra Hussainy, a graduate of Turquoise Mountain Institute in Kabul, Afghanistan. Then, create designs with graph paper and a compass. 1 p.m. $195-$225
Tuesday, February 16
Great Monuments of the Ancient World: Ancient Thebes: Each of the more than 1,100 UNESCO World Heritage Sites offers a fascinating glimpse into the evolution of complex civilizations, empires, and religions. Some, however, are more iconic than others. Historian Justin M. Jacobs offers an in-depth overview of four of the most significant ancient sites in Egypt, Persia, Greece, and Mesoamerica. This session focuses on Ancient Thebes. 6:45 p.m. $25
Wednesday, February 17
Geological Wonders of Iceland: Explore the dramatic forces that have shaped the Icelandic landscape over 30 million years with geologist Tamie J. Jovanelly in a virtual tour that captures the island's natural beauty and the relationships among structure, process, and time that influenced the island's geologic evolution. 6:45 p.m. $20-$25
Thursday, February 18
The Writing on the Walls: Analyzing Civil War Graffiti with Advanced Technology: The walls of Blenheim, a 19th-century brick farmhouse in Fairfax, Virginia, are a fascinating treasure trove: Their plaster is covered with a collection of Civil War soldiers' names, regiments, hometowns, dates, personal messages and graffiti. See how advanced digital imaging technology is revealing new layers of the history of the war and an ordinary Virginia house that played a part in it. 6:45 p.m. $25-$30
Saturday, February 20
Slavery and the American Revolution: African Americans threw themselves into the cause of the American Revolution with more enthusiasm and with more at stake than did many white colonists. But after the transformative moment of victory, Black fortunes would diverge dramatically in the North and the South. Historian Richard Bell explores the revolution and its aftermath from the unfamiliar perspective of enslaved and free African Americans. 10 a.m. $80-$90
Sunday, February 21
The Grand Canyon, Zion, and Bryce: A Geologic Tour of the Grand Staircase: Join geologist Kirt Kempter on a geologic exploration of three iconic national parks, a fascinating journey that examines how the spectacular landscapes seen by today's visitors in the Colorado Plateau were shaped across time. 6 p.m. $25-$30
Monday, February 22
Contemporary Art as a Commodity: Is a banana duct-taped to a wall really worth $120,000? What happens when a work of art's aesthetic value is overshadowed by its market value? Ellen Gorman of Georgetown University offers a survey of the American art market from the 1950s to the present, introducing the cast of players and corporate entities behind the transformation of artworks into commodities for sale to the highest bidder. Smithsonian World Art History Certificate enrollees receive 1/2 credit. 6:45 p.m. $25-$30
Wednesday, February 24
Irving Berlin: The Last of the Troubadours: The Russian immigrant originally named Israel Baline translated the spirit of his new country into enduringly popular music. American musical specialist Robert Wyatt covers Irving Berlin's extraordinary life, spanning a half-century of achievement that produced songs for Tin Pan Alley, Broadway, radio, television, film and a worldwide military audience. 6:30 p.m. $25-$30
The National Zoo's New Giant Panda Cub: Mei Xiang Delivers a Miracle: The world held its breath, then rejoiced when the National Zoo's giant panda, Mei Xiang, 22, gave birth to a healthy male cub in August. SCBI staff scientist Pierre Comizzoli, who oversaw the artificial insemination process, and Laurie Thompson, assistant curator for giant pandas at the Zoo, discuss the panda's birth and provide an update on his growth and development. 6:45 p.m. $25-$30
Friday, February 26
Mucha at Poster House: Designs That Dazzled a New Age: Poster House in New York City is the first museum in the United States dedicated exclusively to posters. Join chief curator Angelina Lippert for a virtual look at the work of one of the most significant artists in the form, as seen in the exhibition Alphonse Mucha: Art Nouveau / Nouvelle Femme. Smithsonian World Art History Certificate enrollees receive 1/2 credit. 12 p.m. $25-$30
Saturday, February 27
The History of Ireland: Four More Turning Points: The legacy of repeated historic conflicts still looms over an island still emerging from the 30 years of violence known as the Troubles. Historian Jennifer Paxton traces the turbulent and fascinating history of Ireland from the Tudor conquest and the English and Scottish settlements in Ulster to the Good Friday Agreement, Brexit and beyond. 9:30 a.m. $80-$90
Sunday, February 28
Beautiful Destinations: Botanical Gardens of the World: Whether they are park-like retreats, centers of research, or incorporate both, the world's botanical gardens are museums with living collections that tell unique stories. Naturalist Keith Tomlinson surveys six of the most remarkable, covering gardens from Singapore to South Africa, Morocco to Missouri. This session focuses on Singapore's Gardens by the Bay. 4 p.m. $25-$30
To view Smithsonian Associates digital program guide, visit www.smithsonianassociates.org.