Perfect Food and Wine Pairings and 26 Other Smithsonian Programs Streaming in November
Perfect Food and Wine Pairings and 26 Other Smithsonian Programs Streaming in November
---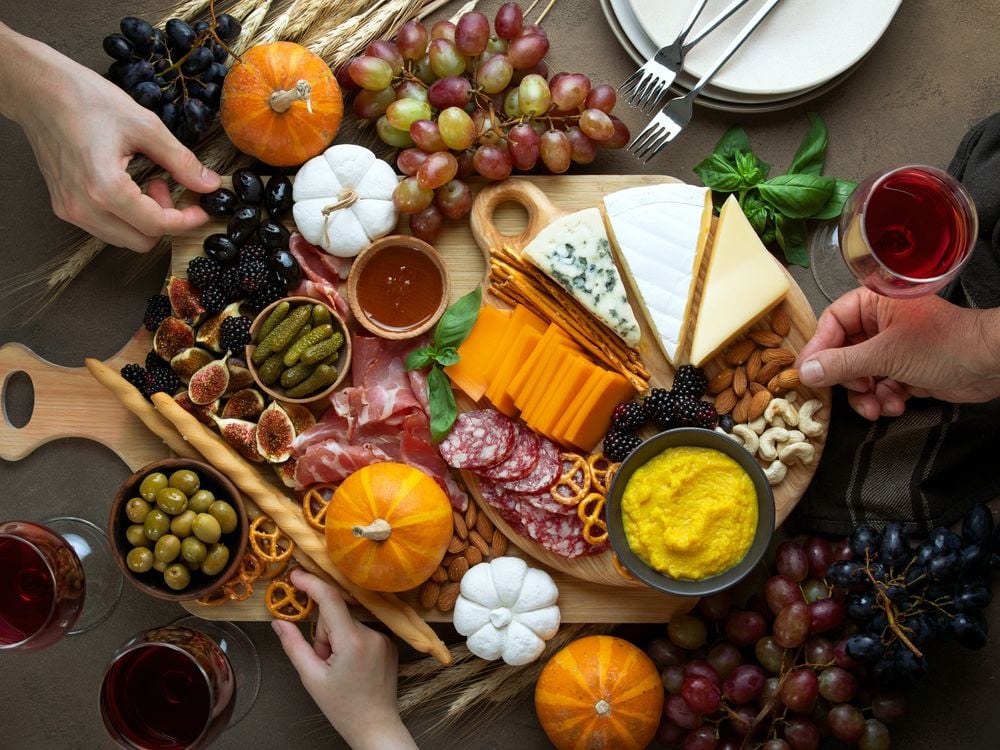 Smithsonian Associates Streaming continues through November with individual programs, multi-part courses, studio arts classes and virtual study tours produced by the world's largest museum-based educational program.
Thursday, November 5
Art + History: The Shaw Memorial by Augustus Saint Gaudens: Great art is timeless. Paul Glenshaw examines the iconic work The Shaw Memorial by Augustus Saint Gaudens, exploring its historical context, delving into the era of its artist, the present he inhabited and what shaped his vision and creations. Smithsonian World Art History Certificate enrollees receive 1/2 credit. 12 p.m. ET $15-$30
Are Humans Naturally Good or Bad?: For centuries, philosophers have attempted to answer the question of whether humans are naturally good or evil without any definitive results. Evolutionary biologist Rui Diogo turns instead to the sciences, anthropology, history, sociology and other fields to examine what empirical data says about our basic nature—and offers some surprising insights into this age-old inquiry. 6:45 p.m. ET $20-25
Friday, November 6
Italian Renaissance Masters: Botticelli, Leonardo da Vinci, Raphael and Michelangelo: The Renaissance, a genuine rebirth of culture in Italy between the late-15th and mid-16th century, saw extraordinary artistic accomplishments in painting and sculpture. In a two-day series, art historian Janetta Rebold Benton highlights a quartet of geniuses of the Early and High Renaissance whose work defines the time. Smithsonian World Art History Certificate enrollees receive 1 elective credit. 12 p.m. ET $60-$70
Sunday, November 8
Handmade Holiday Cards: Let It Snow: Keeping in touch with people is more important than ever, so why not make bespoke cards for those on your list? Learn how to create elegant and personalized holiday greeting cards for friends and family from expert crafter Karen Cadogan. 10 a.m. ET $70-$80
Lives Recalled: Great Autobiographies and Memoirs - Julia Child: Memorable autobiographies are powerful evocations not just of a person, but a time and place, vividly transporting us inside the world of another to experience life as they did. Documentary filmmaker and writer Sara Lukinson looks at the remarkable life of Julia Child. 3 p.m. ET $20-$25
Monday, November 9
The Elgin Marbles Controversy: Did Britain's Lord Elgin rescue a 24-foot marble frieze from the ruins of the Parthenon in the early 19th century or did he steal it? Art historian Joseph Cassar explores the history of these ancient sculptures and the issues that have swirled around them since they left Greece. Smithsonian World Art History Certificate enrollees receive 1/2 credit. 12 p.m. ET $20-$25
The Art of Georgia O'Keeffe: Filling a Space in a Beautiful Way: Though Georgia O'Keefe's visions of sun-bleached animal bones and close-ups of flowers are among the most iconic of her paintings, they tell only a part of her story as an artist. Art historian Nancy G. Heller looks at the full sweep of her life and career to create a portrait of a seminal American modernist who found expression in a wide variety of forms, styles, and subjects. Smithsonian World Art History Certificate enrollees receive 1/2 credit. 6:30 p.m. ET $30-$35
Tuesday, November 10
Inside the Cuban Missile Crisis: Naval historian David Rosenberg and three retired U.S. Navy officers examine the tensions and strategies that grew out of the face-off between America and the Soviet Union over Russia's decision to place nuclear missiles in Cuba. They reveal how the USS Sam Houston, a Polaris submarine deployed in the Mediterranean, played a significant but little-known role in assuring European security against potential Soviet aggression. 6:45 p.m. ET $30-$35
The Joy of Photography: Designed for beginners who want to learn how to use their digital or mirrorless camera as a creative tool, this 4-session course will help students gain skill in technical aspects of photography so that they can concentrate on composing beautiful images. 6:30 p.m. ET $165-$185
Thursday, November 12
Through the Seasons on Theodore Roosevelt Island: Spend a fascinating autumn morning with naturalist and author Melanie Choukas-Bradley as she leads a virtual excursion to Theodore Roosevelt Island. She traces the inspiring beauty and biological diversity of this 88.5-acre oasis and memorial in the Potomac through the seasons as she discusses its woodlands and wildlife.
10 a.m. ET $25-$30
Georgetown's Tudor Place: Art, Architecture, and Landscapes in the New Republic: One of the country's first National Historic Landmarks, the Tudor Place has been called "the most architecturally significant early 19th century residence in Washington," by the U.S. Commission on Fine Arts. The house witnessed the struggles of an emerging Republic and subsequent events that continued to shape the nation. Smithsonian World Art History Certificate enrollees receive 1/2 credit. 12 p.m. ET $20-$25
The List: Films and TV About Race To Watch Right Now: Film studios and media platforms have recently seen an increased interest in black-centered television shows and movies. NPR television critic and author Eric Deggans sheds light on some of the most important series and films that focus on issues of race and culture to watch right now. 6:45 p.m. ET $20-$25
Saturday, November 14
How Fashion Survived WWII: Redesigning an Industry in Paris, London, and New York: Textile curator Elizabeth Lay illustrates how three of the world's style capitals developed plans to help their fashion industries survive the war, and the extraordinary efforts made following the conflict to rebuild with limited materials. Inspired by the thrifty American home front spirit, artist Lauren Kingslandleads a hands-on project in which participants make a kitchen apron from a recycled shirt. 10:30 p.m. ET $65-$75
Non-Traditional Holiday Ornaments: Using mini-canvases as the base, decorative embellishments, photos, and other personal mementos, create one-of-a-kind small hanging artworks that can be individualized to fit any occasion for giving. 1:30 p.m. ET $70-$80
Tuesday, November 17
The Art and Life of Frida Kahlo: Despite the often-nightmarish fantasies that filled her canvases, Frida Kahlo insisted she never painted dreams: She painted her own reality. Art historian Nancy G. Heller traces Kahlo's brief life to examine the influences—including a tragic accident, a stormy marriage to a fellow artist and a reverence for her Mexican heritage—that shaped the art in which that reality was reflected. Smithsonian World Art History Certificate enrollees receive 1/2 credit. 6:30 p.m. ET $30-$35
Wednesday, November 18
Hitler's Spies in America: The FBI and the Case that Stirred the Nation: Fast cars, shady liaisons, a murder plot, a Manhattan socialite and a ringleader codenamed Agent Sex: they're all elements of the story of the Nazi spy ring that infiltrated America in the 1930s. Historian Rhodri Jeffreys-Jones recounts how an intrepid FBI agent, whose talent was matched only by his penchant for publicity, played an essential role in bringing it all down. 1 p.m. ET $20-$25
All You Can Eat: A Culinary History of America: Historian Allen Pietrobon explores American food culture since 1850 and how, throughout American history, food has been a battleground where culture, ethnicity, race, and identity clash. 6:45 p.m. ET $15-$30
Thursday, November 19
Artists in Depth at the Barnes Foundation: Cézanne: Drawing on the riches of one of the greatest post-impressionist and early modern art collections in the world and remarkable high-definition Deep Zoom technology, Barnes Foundation educator Penny Hansen guides a series of live virtual tours that closely examine the paintings and lives of five artists who helped shape a truly revolutionary period in the history of art. Smithsonian World Art History Certificate enrollees receive 1/2 credit. This program focuses on art by Paul Cézanne. 10 a.m. ET $30-$35
The Wolves of Yellowstone: 25 Years of Science and Discovery: Get insights into one of the greatest American wildlife conservation and restoration achievements—the reintroduction of wolves to Yellowstone National Park—from three of the wildlife biologists who have guided the project since 1995. 6:45 p.m. ET $20-$25
Neighborhoods of Rome, Vienna, and Madrid: A stone's throw from tourist-magnet landmarks are the places that offer travelers a true taste of life in Europe's most appealing neighborhoods. Fred Plotkin offers a guide to the lesser-known churches, theaters, specialty shops, cafes and unusual museums that make three major cities well worth a visit. This session focuses on Vienna. 6:45 p.m. ET $30-$35
Friday, November 20
John Brown and Abraham Lincoln: The Zealot and the Emancipator: Historian H.W. Brands offers a dual portrait of Brown and Lincoln as men with profoundly different views on how moral people must respond to the injustice of slavery: by incremental change within the system or by radical upheaval? He also examines how that reckoning finds relevance in today's political climate. 12 p.m. ET $20-$25
Pontormo and Pasta: Live from Tuscany: You can't visit Italy right now—but you can make pasta. Join art historian and culinary expert Elaine Trigiani at her farmhouse in Tuscany for a virtual exploration of this beautiful region through its artistic and culinary heritage. 12 p.m. ET $20-$25
Perfect Food and Wine Pairings (With a Holiday Twist): The holidays are meant to be filled with friends, family, cheer and great meals. So why stress over the right wines to pair with the season's traditional foods? Sip along at home with award-winning sommelier Erik Segelbaum in a guided tasting of the perfect wines to accompany your menus. 6 p.m. ET $65-$75
Saturday, November 21
The Napoleonic Wars: A Global Conflict: Austerlitz, Borodino and Waterloo are among the places most closely associated with the era of the Napoleonic Wars. But this period of nearly continuous Franco-British conflict affected nations far beyond Europe. Historian Alexander Mikaberidze analyzes the immediate and extended consequences of the political tremors that spread as far as the Americas, Africa, India, Indonesia, and the Philippines, as well as across the Atlantic and the Indian oceans. 9:30 a.m. ET $90-$100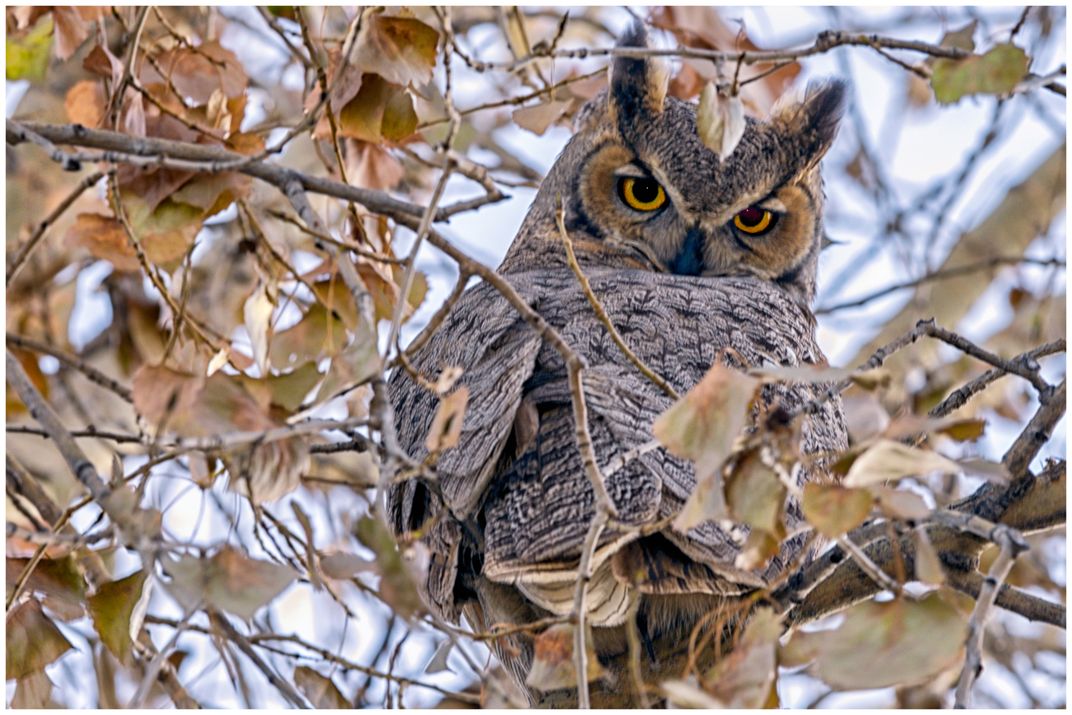 Sunday, November 22
The Owls in Your Neighborhood: There's likely a cunning top-of-the-food-chain predator living close by you: the Great Horned Owl. Join naturalist Mark H.X. Glenshaw to learn how to find these amazing and beautiful animals and other owls in your own neighborhood. 1:30 p.m. ET $20-$25
Monday, November 23
The Geology of Glacier National Park: The landscape of Glacier National Park, Montana and surrounding areas reveal evidence of almost two billion years of geologic change. Geologist Callan Bentley offers a virtual field guide to the landscape that focuses on sedimentology, structural geology and tectonic history, paleontology, and glaciers and climate change. 6:45 p.m. ET $20-$25
Monday, November 30
Existence by Chance: The Making of the Planet, Life, and You: We humans live in a world driven by chance, one in which many things had to happen in certain ways for any of us to exist. Sean B. Carroll, an evolutionary developmental biologist, examines the astonishing power of chance and how it provides the surprising source of beauty and diversity in the living world. 6:45 p.m. ET $20-$25
To view Smithsonian Associates digital program guide, visit www.smithsonianassociates.org.