A Virtual Tour of Old Town Alexandria and 27 Other Smithsonian Programs Streaming in October
A Virtual Tour of Old Town Alexandria and 27 Other Smithsonian Programs Streaming in October
---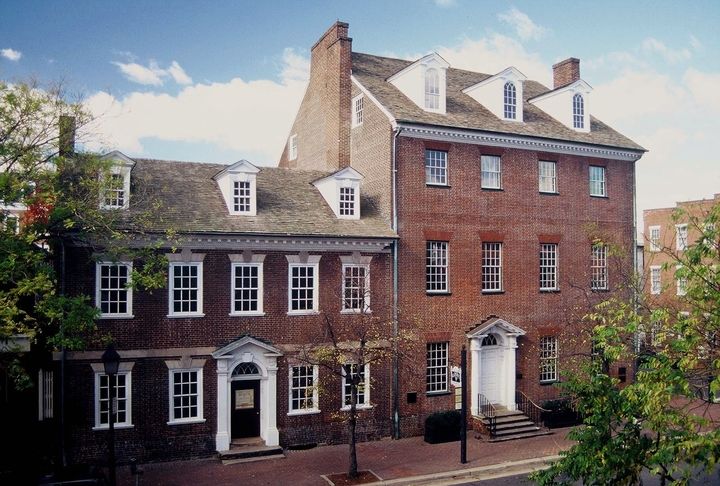 Smithsonian Associates Streaming continues through October with individual programs, multi-part courses, studio arts classes and virtual study tours produced by the world's largest museum-based educational program.
Thursday, October 1
The Ninth Street Women: Abstract Expressionists Who Made Their Own Mark: Art critic and advisor Judy Pomeranz gives an in-depth look at the gutsy women who exhibited in the groundbreaking Ninth Street Art Exhibition of 1951 New York City. Their work—as well as the way they defied convention—tells a story of brilliant minds, creative forces, and a group of artists determined to make their marks. Smithsonian World Art History Certificate enrollees receive 1/2 credit. 12 p.m. ET $20-$25
Civility's Role in Social Justice: As civility seems to decline due to increasing political polarization and easy mass communication via social media, should we remain civil in social and political discourse or does civility hinder progress? O. Táíwò, assistant professor of political philosophy and ethics at Georgetown University, unpacks the role of civility in today's world and what its potential hazards might be specifically regarding justice. 6:45 p.m. ET $20-25
John Lewis and the Power of Hope: In a special evening celebrating the late John Lewis, Smithsonian Secretary Lonnie G. Bunch III, who worked closely with Lewis to create the National Museum of African American History and Culture, joins biographer Jon Meacham to discuss Lewis's life and career that brought a still-evolving nation closer to realizing its ideals, and his legacy that offers inspiration and illumination for Americans today who are working for social and political change. 6:45 p.m. ET $45
Friday, October 2
The Greening of Religion: Ethics and the Environment: From historian Lynn White's influential 1967 essay attributing many of the causes of the ecological crisis to Latin Christianity to Pope Francis's 2015 addresses to Congress and the United Nations about the need to combat climate change, the Christian churches and other world religions have made a momentous shift toward incorporating environmentalism into their teachings. Ethicist and author William Barbieri explores how and why religious traditions have adapted their teachings in response to ecological challenges. 12 p.m. ET $30-$35
Saturday, October 3
The History of Ireland: Four Turning Points: In an ancient legend recounted in The Book of Invasions from the 11th-century, the island of Ireland is populated by waves of intruders, some of whom have supernatural powers. The real story is less magical but equally fascinating, as Ireland was profoundly shaped by its encounters with a vast variety of newcomers. How did each of these encounters with outsiders change the course of Irish history? 9:30 a.m. ET $80-$90
Monday, October 5
Eleanor Roosevelt: First Lady and Moral Force: Drawing on his new book, Eleanor, biographer David Michaelis pulls back the curtain to delve into the inner life of one of the 20th century's greatest figures. Michaelis discusses her transformation from opponent of the 19th Amendment to one of the world's foremost speakers and activists on behalf of women's rights and traces the difficulties she underwent before becoming a race relations crusader. 6:45 p.m. ET $20-$25
Tuesday, October 6
Jodi Picoult: The Book of Two Ways: Who would you be, if you hadn't turned out to be the person you are right now? That question drives the story of Jodi Picoult's newest novel The Book of Two Ways. Join Picoult, in conversation with New York Times bestselling author Jasmine Guillory, as she discusses the book and her writing process. 6:45 p.m. ET $45
Thursday, October 8
An Expert's Hunt for History: Hear Nathan Raab, the preeminent American dealer in rare documents, tell the fascinating story of how he learned to tell the difference between real and forged artifacts, and of many amazing finds that were nearly lost to the ages. Whether it's the first report of Napoleon's death or an unpublished letter penned by Albert Einstein to a curious soldier, every document and artifact he uncovers comes with a spellbinding history. 6:45 p.m. ET $20-$25
Friday, October 9
Wine Regions of France and Italy: Northern Italy: Join Food and Wine magazine's 2019 Sommelier of the Year Erik Segelbaum in an enjoyable interactive virtual workshop series designed to boost the wine IQ of both novices and seasoned aficionados. Segelbaum offers new insights, unravels misconceptions, reinvigorates your love of favorite varieties, and guides you in discovering some new ones. 6 p.m. ET $65-$75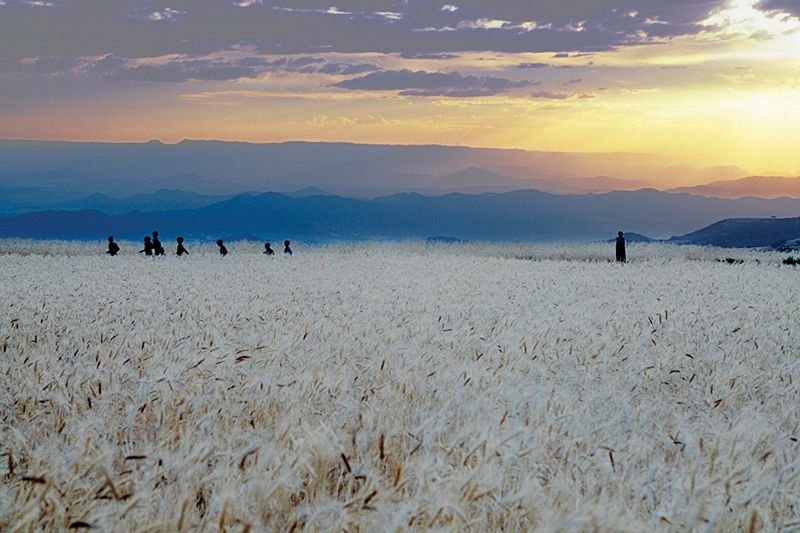 Tuesday, October 13
Introduction to Photography II: Whether you work digitally or in film, this course is ideal for students who are familiar with their cameras but are interested in expanding their understanding of photography fundamentals. Sessions focus on lighting, composition, shooting techniques, and gear, and photo-editing software is also discussed. 10:30 a.m. ET $225-$255
John Brennan: Undaunted: Former CIA director John Brennan draws on his new memoir, Undaunted: My Fight Against America's Enemies, at Home and Abroad, recounting events that led him to the top of the American intelligence community. Brennan sheds light on the world of national security, the intelligence profession, and Washington's chaotic political environment. 6:45 p.m. ET $45
Wednesday, October 14
Where's My Muse? Flexing Your Creative Muscle: Dive into the depths of creative inspiration by focusing on harnessing ideas and starting points for making art. It incorporates discussion, visual aids, and exercises to engage the senses in the act of design. Writing, drawing, painting, collage and other techniques will be used to create pieces of art to express individual creative ideas. 6:30 p.m. ET $100-$120
Thursday, October 15
Seed Saving 101: Don't throw away those seeds! After a successful season of vegetable gardening, grow the same great produce year after year by saving and preserving the seeds. University of Maryland Community Learning Garden directors Meredith Epstein and Meg Smolinski discuss techniques to set yourself up for success, from saving the easiest of seeds like marigolds and beans to harvesting heirloom tomato seeds. 10 a.m. ET $20-$25
Beautiful Landscapes in Watercolor: Develop your technical skills in painting landscapes that vividly capture the atmosphere of a scene. Learn to control the watercolor medium while exploring spontaneity, as well to create flowing, vibrant color mixtures to balance simple and complex areas in the composition. 5 p.m. ET $245-$275
Remembering Apollo 13: The Apollo 13 mission of April 1970, which would have been the third moon landing mission of the Apollo program, almost ended in tragedy when an explosion occurred on the spacecraft on its way to the moon. Roger D. Launius, former chief NASA historian and former associate director for collections and cultural affairs of the Air and Space Museum, and William F. Causey, a senior docent at the museum, examine the unique story of the Apollo 13 mission. 6:45 p.m. ET $20-$25
Friday, October 16
The Inside Stories on New York City's Outer Boroughs: Arts journalist Richard Selden illuminates what defines the Staten Island's character, focusing on key attractions vividly illustrated with photographs. Selden's entertaining and informative presentations include readings from works of literature, history, and journalism that shed well-deserved light on these vital parts of the city. 10 a.m. ET $30-$35
Photography: A Hands-on History: Delve into the fascinating history of photography as an art form in this unique course in which you create your own imagery using the techniques and processes of the 19th and 20th centuries. Art historian and photographer Patricia Howard presents an overview of photography's development, from the earliest experiments through its growth to its emergence as tool for artists of all kinds. 1 p.m. ET $185-$215
George Washington in Alexandria: Live commentary and prerecorded footage of Old Town locations reflect the spirit of the 18th century as author and historian Garrett Peck leads a delightful virtual tour that spotlights churches, houses, taverns and other sites associated with the first president, as well the newly revitalized waterfront. Toast Washington's legacy in Alexandria during this interactive Friday-evening experience. 6:30 p.m. ET $45-$55
Saturday, October 17
Children's Book Illustration: Creating illustrations for a children's manuscript is loads of fun once you get to know the basics. Join author and illustrator Lori VanKirk Schue as she leads you through the foundations of interpreting a story through pictures. 11 a.m. ET $95-$115
Painting Landscapes from Photographs: For more than a century and a half, painters have used photography to assist them in painting landscapes. Students use photographs or images of existing paintings as references, while relying on personal interpretation to make their paintings unique. 2:30 p.m. ET $195-$225
Monday, October 19
Windows on the World: Reading Literature from Many Cultures: Since we live in a globalized world, what better way to learn about a variety of distinctive cultures and their histories than to delve into a good story? Read across time and place to consider how authors offer windows into fully imagined worlds different from our own. Join Lisbeth Strimple Fuisz, a lecturer in the English department at Georgetown University, in a spirited lecture and informal discussion about The God of Small Things (1997) by Arundhati Roy. 6:45 p.m. ET $20-$25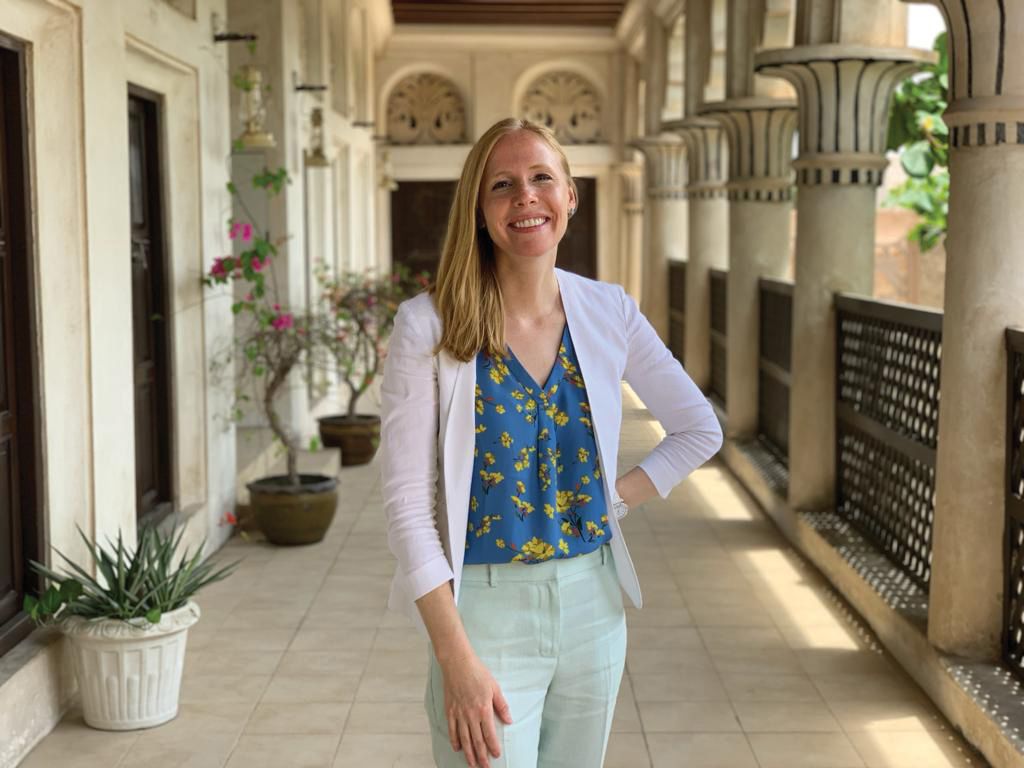 Tuesday, October 20
Travels with Darley: The Best Destinations for 2021: The COVID-19 pandemic has changed the face of the travel industry and the criteria that guides travelers in planning their trips. Emmy-nominated television host, writer, and producer Darley Newman shares insider's tips and recommendations on where to travel in 2021—places that combine culture, cuisine, history, and a healthy dose of wellness and nature. 6:45 p.m. ET $15
Thursday, October 22
Edward Hopper: American Modernist: Widely regarded as one of the great American realists of modern art, Edward hopper is considered an heir of the Ashcan School. His works capture a quintessential view of New York City at a certain time that became part of our cultural fabric. Art historian Bonita Billman explores the highlights of Hopper's career and examines the sociopolitical and cultural contexts in which he lived and worked. Smithsonian World Art History Certificate enrollees receive 1/2 credit. 6:30 p.m. ET $30-$35
Friday, October 23
The Greatest Decade of Film: Beyond the "New Hollywood" Directors of the 1970s: Beyond the "New Hollywood" Directors of the 1970s: Grab your popcorn and box candy and settle in for a journey through one of the greatest eras of film. Washington City Paper film critic Noah Gittell takes you behind the scenes to discover a decade of dazzling variety examining the films of the 1970s that have been left out of the narrative. 7 p.m. ET $20-$25
Saturday, October 24
Tracing Jewish History: From Yemen to Yorkshire: The known trajectory of Jewish history begins in ancient Israel, continues through 2,000 years of Diaspora, and within those 2,000 years of Diaspora are little-known stories of Jewish communities that are well worth our attention. Biblical scholar and historian Gary Rendsburg leads a fascinating virtual tour across time and space to explore several of these surprising outposts from Yemen to Yorkshire. 9:30 a.m. ET $90-$100
Tuesday, October 27
The Great Ones: Black Artists of Song from the Kennedy Center Honors: Blazing a unique path through our history and our hearts, Harry Belafonte, Ella Fitzgerald, Ray Charles, Aretha Franklin, and Smokey Robinson reached into every corner of pop culture, reshaping the music, entertainment, and songs of our times. Join Sara Lukinson, filmmaker and writer for the Kennedy Center Honors for 38 years, to examine their lives and view clips of their performances. Some of their stories are filled with joy, while others are darkened by the long shadow of racial prejudice. Through both, our appreciation for them grows. 6:45 p.m. ET $20-$25
Wednesday, October 28
Choosing a Vice President: Why the Second Spot Is of Primary Importance: Over the years, presidential nominees' choices of a running mate have reflected everything from an afterthought to a carefully calculated balancing act. While the supporting duties of the vice president are spelled out in the Constitution, how that person is selected and deployed in the campaign and in office seems to change with every election. 6:30 p.m. ET $20-$25
Thursday, October 29
The Rise: Black Cooks and the Soul of American Food: It is long past time to recognize Black excellence in the culinary world the same way it has been celebrated in music, sports, literature, film, and the arts. In his new book, The Rise: Black Cooks and the Soul of American Food, chef, author, and television star Marcus Samuelsson presents an unforgettable feast of food, culture, and history that highlights the diversity and flavor of Black cooking today. 6:45 p.m. ET $25-$30
To view Smithsonian Associates digital program guide, visit www.smithsonianassociates.org.