The Great American Road Trip and 20 Other Smithsonian Associates Events Streaming in July
The Great American Road Trip and 20 Other Smithsonian Associates Events Streaming in July
---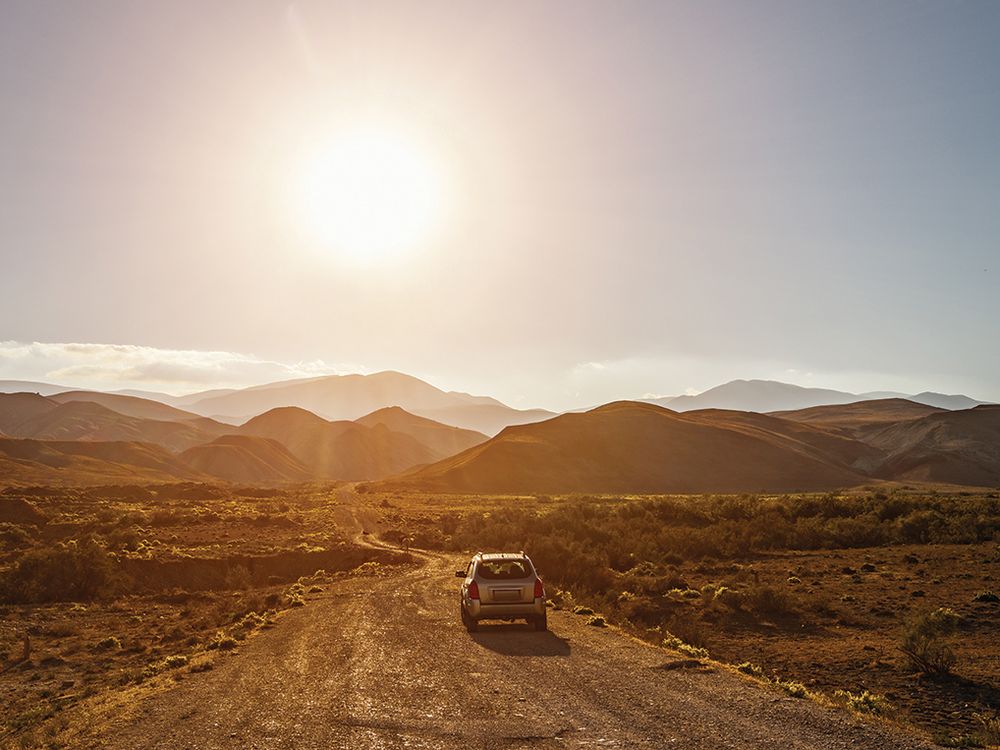 Smithsonian Associates Streaming continues through the month of July with expert-led lectures and courses, virtual tours and studio arts classes produced by the world's largest museum-based educational program.
Tuesday, July 7
The Greening of Religion: Ethics and the Environment: Christian churches and other world religions are increasingly incorporating environmentalism into their teachings. Ethicist and author William Barbieri explores how and why these religious traditions are responding to ecological challenges, and what we can learn from this process regarding the role of religions in the modern world. 12 p.m. $30-$35
Beautiful Landscapes in Watercolor and Ink: Develop your technical skills in painting landscapes that vividly capture the atmosphere and elements of a scene. Tuesdays through August 11, 12 p.m. $195-$225
Wednesday, July 8
Collage and Mixed-Media: Students are introduced to the materials, tools and technologies used in collage and assemblage. They find inspiration in artists who worked in collage including Joseph Cornell, Romare Bearden and Gertrude Green. Wednesdays through July 29, 6:30 p.m. $165-$185
Introduction to Photography: Whether you want work in digital or film, this course offers a solid foundation for new photographers ready to learn the basics. Wednesdays through August 12, 6:30 p.m. $195-$225
The Great American Road Trip: From classic chronicles of the settlement of the West to tales of the modern cross-country road trip, travel narratives have infused American history and popular culture. Allen Pietrobon of Trinity Washington University sets off on a literary journey that explores the nature and impact of these stories of adventure and self-discovery. 6:45 p.m. $15-$25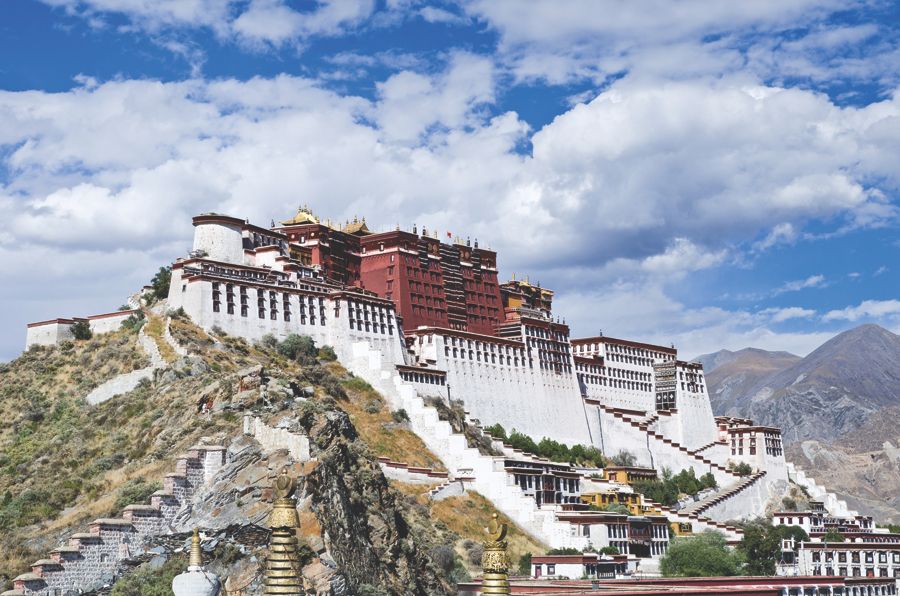 Thursday, July 9
Traditional Oil Painting Techniques: Lessons from Museum Masterpieces: Explore the techniques of artists and schools from the early Renaissance to today as you practice the skills of the masters, using their exact colors, canvas types, and paint applications. Smithsonian World Art History Certificate enrollees receive 1/2 credit. Thursdays through August 13, 6:30 p.m. $220-$250
Exploring World Heritage Sites in Asia: In this 4-session course, come on a virtual tour of four of the most intriguing UNESCO World Heritage sites in Asia, including both well-known and lesser-known sites with Justin M. Jacobs, associate professor of history at American University. This session focuses on the Potala Palace. 6:45 p.m. $20-$25
Friday, July 10
Forensic Anthropologist Kathy Reichs: Reichs is known for her crime-fiction novels chronicling the adventures of Temperance (Bones) Brennan, a forensic anthropologist at the fictional Jeffersonian Institute. Join her as she uncovers the challenges of translating real-life drama into the stuff of fiction, discusses her dual careers and shares stories behind her newest novel, A Conspiracy of Bones. 12 p.m. $25-$30
Jazzy Nights in Washington: A Stroll Through the 1920s Shaw Neighborhood: Spend a summer evening with local historian Garrett Peck as you virtually step into the heyday of Washington's "Black Broadway," when jazz filled the clubs and theaters of U Street and the nightlife scene rivaled Harlem's. 6:30 p.m. $45-$55
Monday, July 13
Where's My Muse? Flexing Your Creative Muscle: Delve deeply into the sources of inspiration as you learn learn to harness ideas and starting points for making art that expresses your individual creative point of view. Mondays through July 27, 6:30 p.m. $100-$125
Tuesday, July 14
Searching for Life in the Universe: Since the dawn of humankind, we have wondered if we are alone in the universe. Join a trio of professors of physics and astronomy from George Mason University to examine how science has progressed in furthering our understanding of this age-old question. 8 p.m. $20-$25
Wednesday, July 15
How Advanced Technology Reveals Hidden Histories: Mummy masks, maps, bibles, manuscripts, journals and even old walls can have important undiscovered stories to tell. Michael B. Toth discusses how his pioneering work in imaging technology has brought once-lost corners of history to light. 6:45 p.m. $30-$35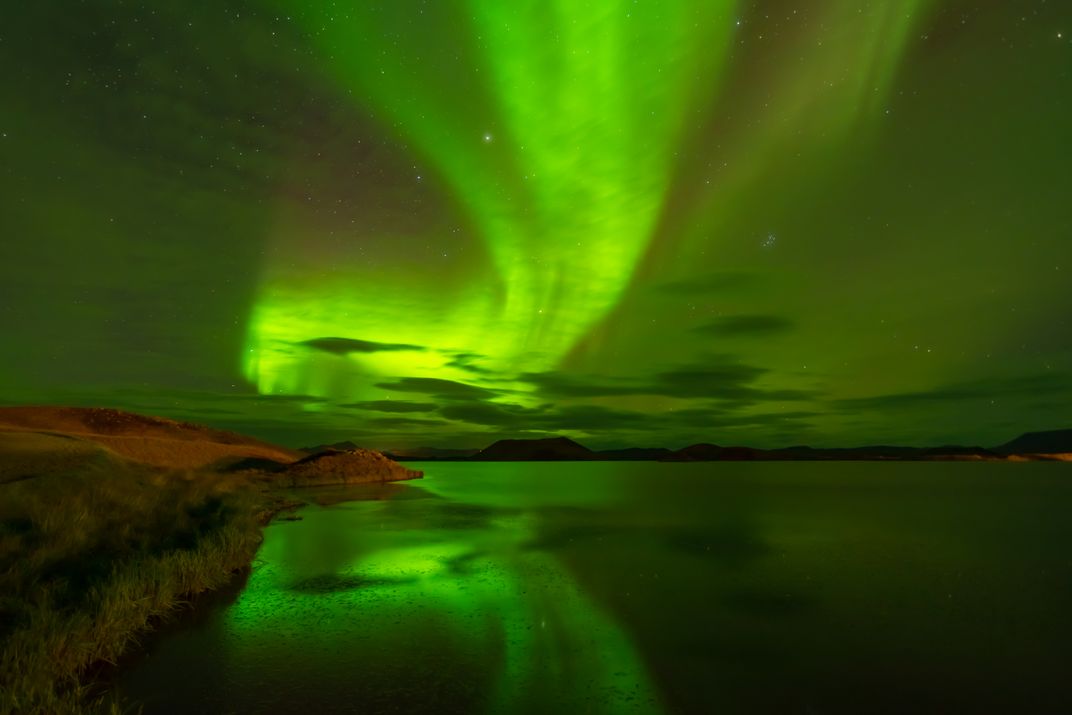 Thursday, July 16
Auroras: Nature's Light Show: Humans have watched the Northern Lights in awe for centuries, but only recently have scientists been able to fully understand how and why auroras exist. Kelly Beatty, senior editor of Sky & Telescope magazine, explores their origins of these dancing curtains of light, the fanciful explanations once given for them, and when and where you're most likely to see an auroral display. 6:45 p.m. $25-$30
Friday, July 17
Authentic, Revival or Reproduction? A Day with a Curator at Dumbarton House: Whether you collect, live with antiques or simply appreciate the beauty of fine craftsmanship, this special session streamed from one of Georgetown's most significant historic homes offers an expert-led opportunity to expand your knowledge of the history and construction of American and British furniture and its influences from 1790 to 1840. 1 p.m. $50-$60
Monday, July 20
"It's Baseball, Ray!": Baseball and America's Culture, Values and Aspirations: Though football is called America's Game, no sport has had as strong an influence on our culture and mores than the National Pastime. Author, ethicist, and lifelong fan Jack Marshall examines how—from the game's beginnings to this season—baseball has both mirrored and shaped Americans' ideas of their country and themselves. 6:45 p.m. $25-$30
Tuesday, July 21
How Hamilton Remixes History and Show Biz: Historian Richard Bell examines this musical phenomenon to reveal what its success tells us about the marriage of history and show business. He investigates what the show gets right—and wrong—about Alexander Hamilton, the American Revolution, and the birth of the United States, and why it all matters. 6:45 p.m. $30-$35
Wednesday, July 22
Coal and Capitalism: Theodore Roosevelt, J.P. Morgan, and the Strike That Changed Labor History: In early 1902, a potentially devastating strike by anthracite coal miners in Pennsylvania escalated a legal and personal clash between President Theodore Roosevelt and financier J.P. Morgan over the government's role in regulating big business. Author Susan Berfield recounts the story of a banker and a president thrown together in the crucible of national emergency, and discusses why the lessons of Roosevelt and Morgan's time have taken on a renewed urgency today. 6:45 p.m. $20-$25
Monday, July 27
Dropping the Atomic Bomb: The Debate Continues: Seventy-five years after U.S. war planes dropped atomic bombs on Hiroshima and Nagasaki, the actions that helped bring WWII to a close remain highly contentious. Peter Kuznick, director of the Nuclear Studies Institute at American University, examines the decisions behind these history-changing acts, their legacy, and why we're still divided about the military and moral justifications that were used to usher in the nuclear age of warfare. 6:45 p.m. $25-$30
Tuesday, July 28
Author Erik Larson on Churchill's Darkest Year: Drawing on his new book The Splendid and the Vile, Erik Larson offers a vivid portrait of London and Winston Churchill during the Blitz, detailing how the prime minister taught the British people "the art of being fearless." 6:45 p.m. $25-$30
Wednesday, July 29
Leadership in Crisis: Defining Moments of Modern Presidencies: Leaders from Franklin Roosevelt to Donald Trump dealt with their defining moments—including international, economic, political and personal crises—in a variety of ways that forever changed our perceptions of them. As he surveys these responses, journalist Ken Walsh identifies what we have learned about presidential attributes and skills that matter most in trying times, and takes a fresh look at President Trump through the prism of his crisis-filled administration. 6:45 p.m. $20-$25
Thursday, July 30
Hacking Darwin: Genetic Engineering and the Future of Humanity: As our DNA becomes as readable, writable and hackable as our information technology, the choices made today could be the difference between advances in human well-being or a genetic arms race. Jamie Metzl, a technology and healthcare futurist and geopolitical expert, explores the many ways genetic engineering is shaking the core foundations of our lives: sex, war, love and death. 6:45 p.m. $20-$25
For a full calendar of Smithsonian Associates events, visit www.smithsonianassociates.org.