A Creative Writing Workshop and 20 Other Smithsonian Associates Events in March
A Creative Writing Workshop at the Freer and 20 Other Smithsonian Associates Events in March
---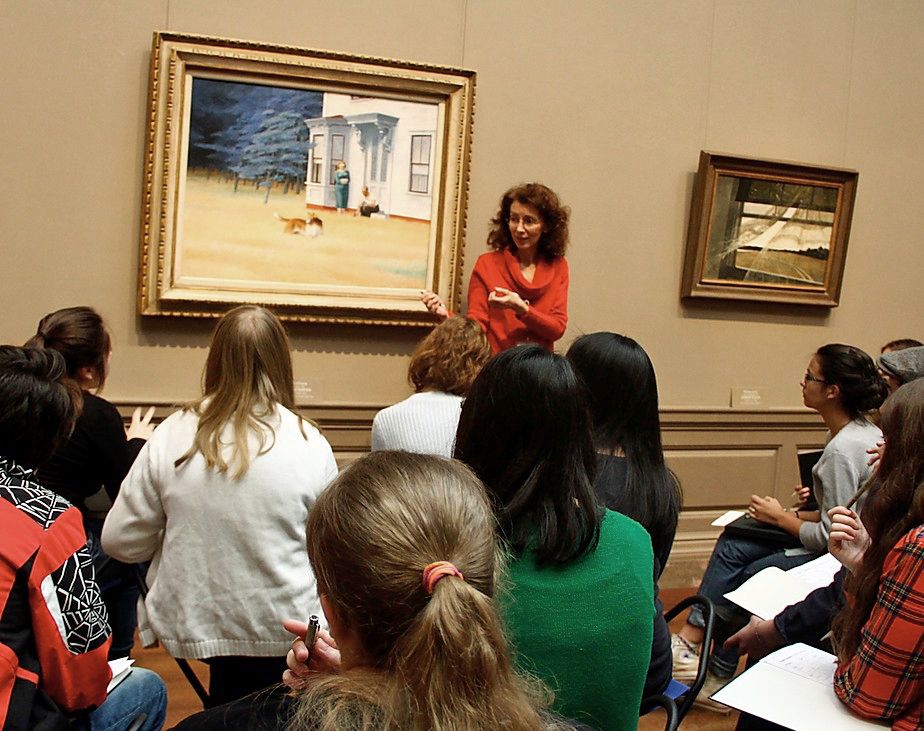 Sunday, March 1
Fabric Printing Using Natural Materials: Vines, leaves and vegetables provide the basis for creating wonderful, evocative prints on fabric. Using colorful Akua water-based printmaking ink, students can celebrate spring by spending a day experimenting with hand-printing on fabrics using seasonal natural materials. 10:30 a.m. to 3:30 p.m. $65-$75.
Tuesday, March 3
Coming Together on Abbey Road: The Making of the Beatles' Final Album: Fifty years ago, the Beatles made their final album together, a farewell project that was their most innovative collection of songs. Beatles historian Kenneth Womack draws on rare clips and videos to show how the group and producer George Martin created Abbey Road's unique sounds. 6:45 p.m. $25-$35
Wednesday, March 4
Discovery Theater Presents Beautiful Day in the Neighborhood: In this Discovery Play Series production the audience meets the grocer, the baker, the pizza-dough maker and all of the friendly people who make our neighborhoods terrific places to live every day. Recycled crafting, interactive songs, literacy and numeracy elements make this community day the perfect blend of learning and just plain fun. Recommended for ages 3-6. Performances will also be held March 5 and 6. 10:15 a.m. and 11.30 a.m. $5-$9
Thursday, March 5
Why We Love Crosswords: It's a Puzzle: Deb Amlen, the New York Times' crossword columnist and senior editor of "Wordplay," presents an insider's look at how the crossword evolved through history, how you can get started as a puzzle solver or improve your skills and ways to eventually crack the code behind even the trickiest of clues. 6:45 p.m. $30-$45
Sunday, March 8
Jewish Music: Many Languages, One Heart: What is Jewish music? In a three-part series, the answers will surprise participants as cantor and choral director Ramón Tasat leads discussions about this intriguing history, which segue into live performances. The first program focuses on French and Jewish musical traditions. 4 p.m. $25-$35
Monday, March 9
Out and About with an Artist: The National Gallery of Art:In artist-led tours and talks held over four sessions, Smithsonian Associates Studio Arts painting instructor Adrienne Wyman offers a "behind-the-easel" perspective of masterworks exhibited at the National Gallery of Art. Enrolled participants in the Smithsonian World Art History Certificate Program receive 1/2 elective credit. 10:30 a.m. $95-$115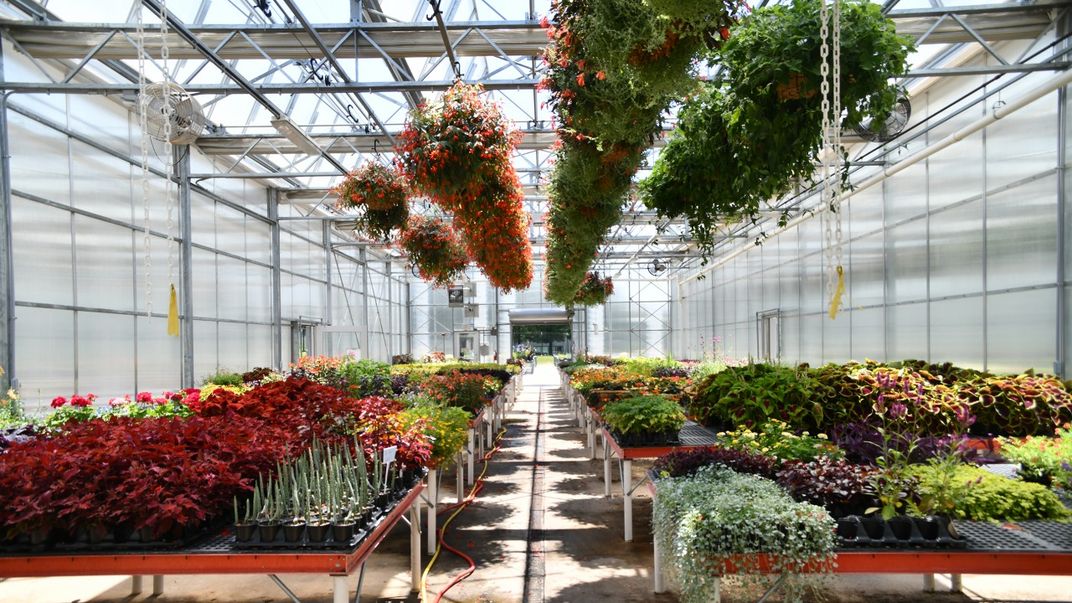 Thursday, March 12
The Smithsonian Greenhouses and How They Grow: One of the joys of a Smithsonian visit in any season is the gloriously varied greenery and flowers that brighten visitors' paths indoors and out. Participants can get a preview of what spring will look like on the National Mall with a visit to the source of all that natural beauty: the Smithsonian Gardens greenhouse facility in Suitland, Maryland. 9:30 a.m. This tour will also take place on March 19 at 12:30 p.m. $45-$60
Sunday, March 15
Classical Sounds of the Cinema: Magnificent Movie Music: Whether it's Beethoven, Mozart, Rachmaninoff, Puccini or Bach, opuses of almost every famous composer have added emotional depth to hundreds of films ever since talkies emerged. In a four-session series, concert pianist and movie fanatic Rachel Franklin delves into the magic of some of the greatest film music ever composed. 2 p.m. $25- $35
Monday, March 16
Author Erik Larson on Churchill's Darkest Year: Drawing on his new book The Splendid and the Vile, Erik Larson offers a vivid portrait of London and Winston Churchill during the Blitz, detailing how the prime minister taught the British people "the art of being fearless." Ticket includes a copy of the book. 6:45 p.m. $40
Life Lessons with Judith Viorst: From Under 9 to Nearing 90: Judith Viorst's sharp observations about adulting—reflected in her series of decade-focused poetry books—offer just as much fun and insights as her beloved children's stories. Guests can join her as she shares her wry wisdom on such matters as aging, love, marriage, friendship and happiness drawn from her newest title, Nearing 90 and Other Comedies of Late Life. 6:45 p.m. $30-$45
Saturday, March 21
The Inspirational Quilts of Gee's Bend: Participants can explore the cultural history behind the vivid abstract quilts made in this distinctive rural Alabama community for generations and try their hand at a quilting project in the Gee's Bend spirit. 10:30 a.m. $75-$85
Writing a Successful Screenplay: Those with a brilliant idea for a terrific film can master the steps in turning it into a reality on the screen in a two-day workshop with Marc Lapadula, a screenwriting professor at Yale University. The second day of the workshop will be held Sunday, March 22. 9:30 a.m. $180- $220
Thursday, March 26
A History of the British Royal Family: Plantagenets and Tudors and Windsors, oh my! In a five-session daytime course, Tudor scholar Carol Ann Lloyd Stanger traces a path through the twists and turns of the royals and rebels who have ruled England for nearly a thousand years. 10:30 a.m. $100- $150
Democracy Today: A Promise in Peril: Historian Charles Ingrao compares democracy with competing forms of government, examines the attributes of healthy democracies and considers how to strengthen modern democratic institutions in danger of retreat. 6:45 p.m. $35-$45
Friday, March 27
A Creative Writing Workshop at the Freer: Slow down and savor the experience of looking at art. Mary Hall Surface, founding instructor of the National Gallery of Art's popular Writing Salon, engages students in detailed observations of works in the Freer's collection and frame your reactions through descriptive writing and poetry. 10:30 a.m. $30-$40
Saturday, March 28
Forgotten No More: Rediscovering Remarkable Women: Women have been making strides in their fields that have often being overlooked, uncredited or forgotten by time. Celebrate Women's History Month by spending a fascinating day with four experts who bring to light an array of remarkable women who have lived in the shadows of history far too long. This program is part of the Smithsonian Women's History Initiative. 9:30 a.m. to 4:15 p.m. $50-$140
Wine Regions of France and Italy: Northern Italy: Food and Winemagazine's 2019 Sommelier of the Year Erik Segelbaum leads an enjoyable interactive workshop series into the worlds of French and Italian wine, designed to boost the wine IQ of both novices and seasoned aficionados. The first featured region in the series focuses on Northern Italy. Tastings included. Ticket holders must be 21 or older to attend. 3 p.m. $85-$100
Masterworks of Five Centuries 2019-2020 Weekend Concert Series: The Smithsonian Chamber Music Society features masterpieces from the late 16th to the mid-20th centuries, played on some of the world's most highly prized musical instruments. This concert features music by Schubert and Schoenberg. Pre-concert lecture begins at 6:30 p.m. Concert begins at 7:30 p.m. This concert is also offered on Sunday, March 29. $25-$35
Sunday, March 29
Sears Houses of Arlington: Sold as prefabricated kits during the first half of the 20th century, affordable dwellings from Sears Roebuck and Company defined the character of countless American communities. Historian Dakota Springston leads an all-day bus tour through historic Virginia neighborhoods to view the distinctive exteriors of Sears homes. Participants enjoy lunch at a local restaurant. 10 a.m. $125- $175
Bagel and Lox: An Edible Icon: What's better than the perfect shmear? Jewish historian Ted Merwin bites into the cultural history of the beloved breakfast sandwich of bagels and cured fish. Afterward, participants can enjoy a classic combo with ingredients from local purveyors. 11 a.m. $30- $45
Alexander von Humboldt: His World of Nature: He has more species named after him than any other human being. Learn why from Eleanor Jones Harvey, senior curator at the Smithsonian American Art Museum, who examines the fascinating life of Prussian naturalist and explorer Alexander von Humboldt, one of the most influential intellectuals of the 19th century. 3 p.m. $30-$45
Tuesday, March 31
Extreme Weather and Climate: Adaptation in a Changing World: Meeting the shock and awe of extreme floods, droughts, storms and fires calls for plans and action—and authoritative scientific information. Roger S. Pulwarty, the senior scientist in the physical sciences division at NOAA's Earth System Research Laboratory, examines the significance and sources of that information as countries, communities and businesses make critical decisions in response to changing weather and extreme climate trends. 6:45 p.m. $30- $45
For a full calendar of Smithsonian Associates events, visit www.smithsonianassociates.org.