A Conversation with Restaurateur Danny Meyer and 18 Other Smithsonian Associates Events in February
Hear Restaurateur Danny Meyer Speak and 18 Other Smithsonian Associates Events in February
---
Saturday, February 1
Heart Basket: Master basket weaver Lori VanKirk Schue guides students in making a heart-shaped basket using basic weaving techniques. The combination of over-under weaving and rimming techniques results in a beautiful complex pattern that is deceptively easy to create. 1 p.m. $65-$75.
Masterworks of Five Centuries 2019-2020 Weekend Concert Series: The Smithsonian Chamber Music Society features musical masterpieces from the 17th to the early 21st century, played on some of the world's most highly prized musical instruments at the American History Museum. This concert is also held Sunday, February 2. Both concerts feature selections by Haydn and Bach. Pre-concert lecture: 6:30 p.m. Concert: 7:30 p.m. $25-$35
Sunday, February 2
Handmade Cards from the Heart: The old saying that it's better to give than receive is fully embraced when offering a handmade card to someone special. In celebration of all kind of occasions of the heart, learn to create one-of-a-kind cards for Valentine's Day, anniversaries and weddings. 1 p.m. $65-$75
Thursday, February 6
Discovery Theater's ABCs of Percussion: Join Uncle Devin on a musical journey through the wide, wonderful and boisterous world of percussion instruments. This program is recommended for children ages 3-6. This show is also presented February 7. 10:15 and 11:30 a.m. $3-$9
How to Watch the Oscars: As the awards race approaches its conclusion, join Washington City Paper film critic Noah Gittell for an evening that focuses on all things Oscar, from Academy Awards history and trivia to discussions of this year's nominations and behind-the-scenes stories. 6:45 p.m. $30
Sunday, February 9
Toni Morrison: A Portrait: Spend a day exploring the life and works of Nobel laureate, writer and educator Toni Morrison with Michele L. Simms-Burton, founding board member of the Toni Morrison Society. She traces the creative and personal arc that spans Morrison's formative years at Howard University to her status as an internationally acclaimed literary figure. 11 a.m. $50-$125
Monday, February 10
Lucy's Ancestor: A Human Face for an Ancient Skull: Paleoanthropologist Rick Potts, head of the Smithsonian's Human Origins Program, examines the significance of the 2016 discovery of a skull that represented the most ancient early human ever found. Paleo-artist John Gurche describes how he reconstructed the face of that pivotal human ancestor for the David H. Koch Hall of Human Origins at the Natural History Museum. 6:45 p.m. $30-$45
Tuesday, February 11
Valentine's Day Bouquets: Guided by floral designer Sarah von Pollaro, modern-day romantics create a one-of-a-kind arrangement to gift to a loved one (or keep for themselves) as they enjoy champagne, strawberries and chocolates. 6:30 p.m. $70-$90
Wednesday, February 12
1774: The Long Year of Revolution: Colonial historian Mary Beth Norton examines the critical "long year" that encompassed the Boston Tea Party, the first Continental Congress and two significant early battles in the War of Independence. 6:45 p.m. $20-$30
Thursday, February 13
Louis Armstrong: American Icon: Say the name Louis Armstrong and you're instantly able to conjure the unmistakable sound of his voice and his trumpet. Curator and author John Edward Hasse provides a film and video portrait of the beloved entertainer who transformed American music. 6:45 p.m. $30-$45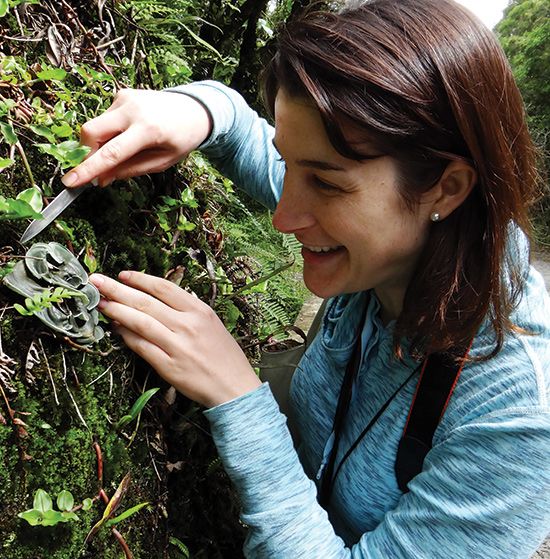 Friday, February 14
You + Me= Symbiosis: Celebrate Valentine's Day by looking at some of Mother Nature's greatest examples of relationships that work guided by two Smithsonian scientists, lichenologist Manuela Dal Forno and entomologist Natasha Mehdiabadi. 6:45 p.m. $20-30
Tuesday, February 18
The Creative Curve: Unplugging the Myth of the "Lightbulb Moment": Looking for that elusive spark of inspiration to write a hit screenplay or book, design an effective marketing campaign, or start a successful company? Learn why technology entrepreneur Allen Gannett says to stop waiting and discover that creative ideas are not just the province of so-called geniuses, but within the reach of everyone. 6:45 p.m. $20-$30
Wednesday, February 19
Seeing History Through Artist's Eyes: Artists such as Picasso, David and Goya came to grips with the political upheavals of their day with heroic and searing images that elicit admiration or moral outrage. Art historian Judy Scott Feldman examines the complex interplay between artistic expression and social and political content through the centuries in a four-session course. Enrolled participants in the Smithsonian World Art History Certificate Program receive 1 core course credit. 6:45 p.m. $90-$140
Thursday, February 20
Discovery Theater's Going the Distance: Race to the finish line with two black Olympians who changed history! Soaring music and the exhilaration of world-class sorts motivate the audience to greatness in this vivid portrayal of the lives of Jesse Owens and Wilma Rudolph. This program is recommended for children ages 5-12. The show runs February 20-21 and February 26-28 at 10:15 a.m. & 11:30 a.m. $3-$8
Restaurateur Danny Meyer: Bringing Manhattan Style to DC Dining: Local burger fans love Shake Shack, and now there's another restaurant from Danny Meyer in town—Maialino, which pays homage to Rome's seafood trattorias. Join the man behind some of New York's most notable eateries as he talks about opening a restaurant in Washington, his career in the culinary world and more. 6:45 p.m. $25-$35
The Science of CBD: Anecdotes and Evidence: Products that tout the powers of CBD are popping up all over the marketplace. Join Steven Grant, a neuroscientist at the National Institutes of Health, for an examination of what research has—and more importantly, has not—discovered about this elusive chemical's potential benefits and risks. 6:45 p.m. $30-$45
Sunday, February 23
What Makes It Great? with Rob Kapilow: In a three-part format, Kapilow explores a great musical masterpiece with the audience. Next, the piece is performed in its entirety, followed by a Q&A with the audience and performers. Repertoire: American Songbook (featuring singers from The Washington Chorus). 6:30 p.m. $25
Monday, February 24
Animal Portraits: Create a delightful portrait of your favorite animal or pet. Students learn to grasp the essence of an animal, then discover how to reflect those characteristics on canvas. 11 a.m. $85-$95
Saturday, February 29
The Inca and Machu Picchu: Machu Picchu, built by the Inca Empire around 1450, is one of the most spectacular archaeological sites in the world. Lecturer George L. Scheper looks through the lenses of geography, history and culture to uncover new truths about a people and a place that continues to fascinate. 9:30 a.m. $90-140
For a full calendar of Smithsonian Associates events, visit www.smithsonianassociates.org.