An Evening with Ben Folds and 21 Other Smithsonian Associates Events in December
An Evening with Ben Folds and 21 Other Smithsonian Associates Events in December
---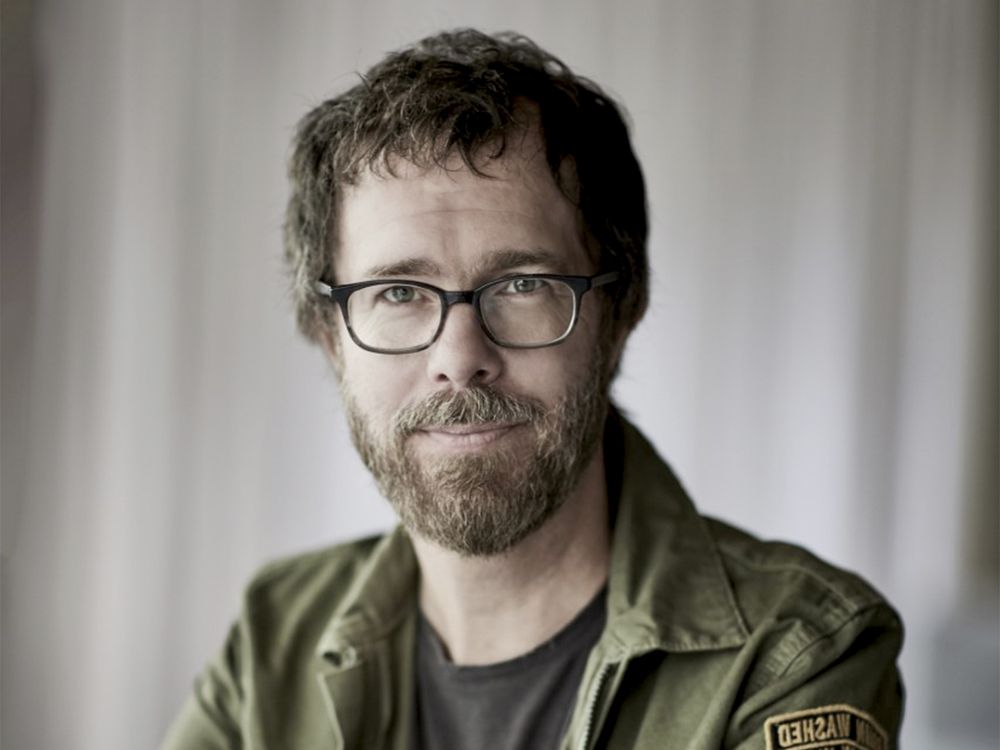 Monday, December 2
Discovery Theater Presents Seasons of Light: Joy, warmth and community illuminate seasonal holiday celebrations the world over. Back for its 20th season, this signature Discovery Theater show celebrates the history and customs of Diwali (Devali), Chanukah, Las Posadas, Ramadan, Sankta Lucia Day, Kwanzaa, Christmas and the First Nations' tradition of the Winter Solstice in an interactive event that bridges communities and cultures. Recommended for ages 5-10. This show runs weekdays, December 2 to December 20 at 10:15 and 11:30 a.m. Additional 1 p.m. performances are December 11, 18 and 19. $4-9
Herbie Hancock Institute of Jazz: Guitar Competition Semifinals: The jazz world's preeminent competition has changed its name, but what hasn't changed is the caliber of talent and the more than $150,000 in prizes and scholarships. This year's semifinals competition features exciting young jazz guitarists. 12 p.m. Free tickets will be available at the door at 11 a.m. on a first-come, first-served basis.
Tuesday, December 3
Ben Folds: An Unconventional Icon: Singer-songwriter Ben Folds has crafted a wide-ranging career path that's sometimes been as unexpected as it has been successful. He's chronicled that experience in a new memoir, and in a conversation with Stephen Thompson of NPR Music, he discusses what it took to move from a working-class childhood in North Carolina to stardom. Folds will offer a few songs during this informal and intimate evening.
Thursday, December 5
Delayed Justice: The Hunt for Hitler's Hidden Soldiers in America: Hitler's dreaded SS trained a roving army to help annihilate the Jewish population of occupied Poland. Drawing on her new book Citizen 865: The Hunt for Hitler's Hidden Soldiers in America, Pulitzer Prize-winning investigative reporter Debbie Cenziper unfolds the harrowing wartime journeys of two Jewish orphans who settled in the United States—only to learn that some of their one-time captors had as well. 6:45 p.m. $20-$30
Sunday, December 8
Understanding Your Digital Mirrorless or SLR Camera: Move beyond auto mode! During the morning session of this Studio Arts hands-on class, features such as ISO, shutter speed, aperture and depth of field are described, and participants learn how to control them on their cameras. The afternoon is spent in a shooting session on the Mall, where the morning's discussion is put into practice. 9:30 a.m. $210-$260
Memoir: Art From Life: Mary Hall Surface, instructor of the National Gallery of Art's popular Writing Salon, takes a close look at Joan Miró's The Farm to discover how memory informs the painting and can inspire reflective writing. Participants engage with the art through multi-sensory exploration, word sketching and diverse writing prompts crafted to discover inspiring aspects of the painting and to uncover new potentials as writers. 1 p.m. $35-$45
Orchids for the Holidays: In a hands-on activity, participants create a holiday orchid centerpiece by planting an Oncidium Twinkle orchid in a tree fern basket. A bowl to hold the basket and an assortment of holiday decorations are also provided to finalize each masterpiece. Light holiday refreshments are provided. 2 p.m. $85-$95
Emerson String Quartet 2019-2020 Concert Series: Grammy award-winning ensemble, The Emerson String Quartet (violinists Eugene Drucker and Philip Setzer, violist Lawrence Dutton, and cellist Paul Watkins), performs Haydn, Bartok and Dvorak. This is their 41st season at the Smithsonian. 6:30 p.m. $50-$60
Tuesday, December 10
Classical Music and American Foreign Relations: A Complicated Duet: Julliard-trained musician and Hunter College professor Jonathan Rosenberg delves into the singular and complicated decades-long relationship of classical music and political ideology in America. 12:00 p.m. $20-$30
Vital Voices: Endangered Languages in a Changing World: Mary Linn, curator of cultural and linguistic revitalization for the Smithsonian Center for Folklife and Cultural Heritage, examines the critical importance of maintaining language diversity, the forces that threaten to silence endangered languages and the efforts to combat them. 6:45 p.m. $20-$30
Wednesday, December 11
Monoprints Without a Press: In a two-session workshop, students can expand their mixed media repertoire with an array of one-off prints using acrylic paints, Gelli and other types of plates. Workshop participants explore additive and subtractive methods, drawing on the plate, over-printing and using stamps and other materials to create patterns. All supplies are provided. The second session is held on December 18. 10:30 a.m. $165-$185
Putting It All on the Table: Women on Food: For her new book Women on Food, editor Charlotte Druckman surveyed esteemed food journalists, chefs, critics and thinkers to listen to a diverse range of female voices in the food industry today. In conversation with chef and television personality Carla Hall, Druckman discusses some of the wide range of issues on which these industry professionals weighed in like the #MeToo movement, gender and racial bias, underrepresentation of women of color, writing cookbooks and mastering failure. 6:45 p.m. $20-$30
Thursday, December 12
The Gilded Steinway: Music in Theodore Roosevelt's White House: The musical life of the White House during Theodore Roosevelt's administration was rich and diverse, and some of the era's most noted pianists performed on a one-of-a-kind instrument in the East Room: an elaborately decorated and gilded Steinway piano. In a program at Decatur House, musicologist Elise Kirk offers an overview of Roosevelt-era music, highlighted by a performance on a replica of the original piano. 6:30 p.m. $65-$85
Amy Sherman-Palladino and Daniel Palladino On Making "The Marvelous Mrs. Maisel": In celebration of their show's December 6 season three premiere on Amazon Prime Video, Amy Sherman-Palladino and Daniel Palladino discuss their inspiration behind the creation of "Mrs. Maisel," their wide-ranging careers in television and what it's like to work together on one of today's most honored and beloved series. 6:45 p.m. $25-$35
Barack and Joe: The Making of a Presidential Friendship: Author Steve Levingston explores the evolution of Barack Obama and Joe Biden's relationship in his new book, Barack and Joe: The Making of an Extraordinary Partnership. Working from original interviews, media reports, memoirs and other sources, he offers a new look at the Obama presidency and its legacy. 6:45 p.m. $20-$30
Saturday, December 14
Renaissance Pleasure Palaces: The Art of the Sensual Life: Rocky Ruggiero, a specialist in the Early Renaissance, explores the history, legends, design and art of three of the most beautiful and well-preserved of the Renaissance villas and how they reflected their owners and their times: Villa Farnesina (Rome), Palazoo Te (Mantua) and Bernini in the Villa Borghese (Rome). 10 a.m. $90-$140
Sunday, December 15
Holiday Magic at the White House: The Brightest Season at 1600 Pennsylvania Avenue: Coleen Christian Burke, a professional decorator and 2014 White House design partner, draws from her experience and her book Christmas with the First Ladies to go behind the scenes at America's most famous residence during the holidays. Participants enjoy some holiday cookies after the program. 2 p.m. $35-$45
Monday, December 16
Wreath Making with Smithsonian Gardens: Smithsonian Gardens horticulturist Christine Price-Abelow teaches participants how to make a truly spectacular holiday wreath including fresh mixed evergreens, winterberry and holly, along with a wide assortment of natural and fanciful man-made holiday accents and decorative ribbon. Light holiday refreshments and all materials are provided. This workshop is also offered on December 17. 10 a.m. $85-$95
Imagining the Southwest: Lisbeth Strimple Fuisz, a lecturer in the English department at Georgetown University, leads a spirited lecture and informal discussion of Animal Dreams by Barbara Kingsolver. The book explores a woman's return to Arizona to confront her past and face her ailing, distant father. 6:45 p.m. $25-$35
Tuesday, December 17
Muses and Mews: Artists and Their Cats: Mary Savig, curator of manuscripts at the Smithsonian Archives of American Art, explores the quirky and charming relationships between artists and their cats in her book, Artful Cats. After the presentation, participants can stick around for snacks and cat-themed crafts. 7 p.m. $25
Wednesday, December 18
Centerpieces with Smithsonian Gardens: Smithsonian Gardens horticulturist Christine Price-Abelow explains the fundamentals of floral design—along with tips and tricks to create other decorations—as participants make a stunning centerpiece for their holiday table inspired by the Smithsonian's inventive botanical holiday decorations. 10 a.m. $85-$95
Language and Aging: A Resilient Relationship: Cognitive scientist Roger Kreuz examines how aging affects language and how language affects aging, and explains why language ability shapes people's lives throughout its course. 6:45 p.m. $20-$30
For a full calendar of Smithsonian Associates events, visit www.smithsonianassociates.org.