14 Things to Do at the Smithsonian in February
14 Things to Do at the Smithsonian in February
---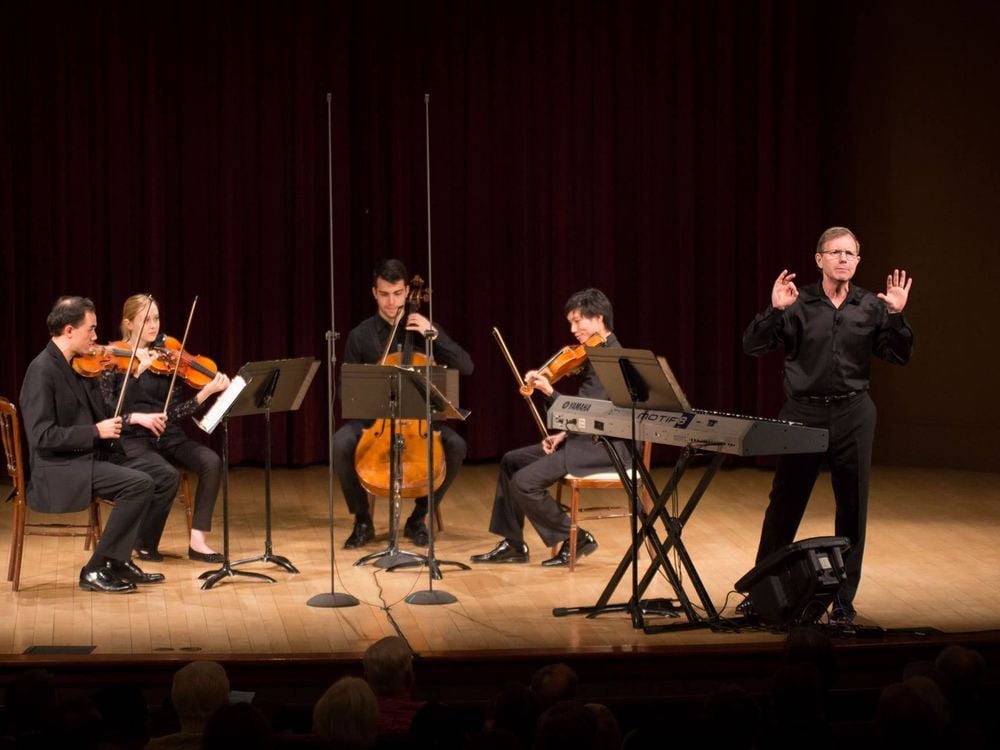 Monday, February 4
J.D. Salinger: The Eloquent Recluse: The author of The Catcher in the Rye and other seminal works of midcentury fiction led a life of self-imposed seclusion from the public, preferring to let his writing speak for him. He's in the spotlight in this evening program as author Daniel Stashower explores Salinger's life and legacy and actor Scott Sedar reads a selection of his most celebrated works. A reception follows the program. 6:45 p.m. $45-$60
Chinese Art: From the Bronze Age to the People's Republic: Chinese civilization has given rise to some of the world's most remarkable artistic creations. In this 4-session evening course, art historian Robert DeCaroli examines how, across the centuries, China's social, religious and political life have influenced transformations in its material culture. 6:45 p.m. $90-$140
Wednesday, February 6
Instantly French: A Classic Kitchen Technique Goes Modern: One of the latest cooking crazes has its roots in French culinary history. Author and travel writer Ann Mah traces how the traditional pressure cooker morphed into the Instant Pot, and how dishes that French home cooks make in their beloved cocotte-minute can deliciously translate into versions that take advantage of the multifunctional electric pressure cooker. 6:45 p.m. $20-$30
Saturday, February 9
How to Live to Be 100 with Dr. John Whyte: Physician John Whyte gathers all his best advice in a day designed to guide you through a comprehensive look at critical aspects of personal health. Participants leave educated, engaged and entertained—and with new tools to approach the job of staying healthy. 10 a.m. $80-$130
Sunday, February 10
Digital Camera Basics: This hands-on digital media workshop covers topics such as obtaining a good exposure; making exposure adjustments on an image; controlling color and tone as files are captured; understanding resolution, picture quality and file formats such as JPEG and RAW; transferring files to the computer; and organizing files with a browser. 9:30 a.m. $220-$270
What Makes It Great? With Rob Kapilow: In his acclaimed What Makes It Great? series, co-presented with Washington Performing Arts, beloved educator and former NPR music commentator Rob Kapilow explores a great musical masterpiece with the audience. This program features Mendelssohn's Octet. 6 p.m. $25
Monday, February 11
Evangelicalism in America: Every election cycle, American evangelicals play a significant demographic role, but who exactly makes up this complex group that spans multiple denominations, regions and ethnicities? Historian Joseph Slaughter covers 400 years of history to highlight key doctrines, figures and events that shaped and transformed what it has meant to be an evangelical in America. 6:45 p.m. $30-$45
Thursday, February 14
Discovery Theater Presents Once Upon a Moon From the beginnings of time, we have gazed into the night sky with wonder and curiosity at the moon shining down on us—and wished that we could journey there. In this enchanting new show for the youngest audience members (ages 3-7), performers and puppets spin new and old stories about the moon's magic and introduce the exciting Apollo mission that brought us to its surface. What new worlds can we dream about next? Also playing on Friday, February 15. 10:15 a.m., 11:30 a.m. and 1 p.m. No cost for tickets. Reservations are required.
Sunday, February 17
Masterworks of Five Centuries 2018-2019 Sunday Concert Series: The Smithsonian Chamber Music Society (SCMS) brings the Smithsonian's priceless collection of musical instruments to life. Musical masterpieces from the 17th to early 21st centuries are played on some of the world's most highly-prized instruments. This concert features works of Bach, Haydn and Mozart, in which either a veteran SCMS violinist or exceptional player of the younger generation dialogues with keyboardist Kenneth Slowik. Pre-concert lecture: 6:30 p.m., Concert: 7:30 p.m. $25-$35
Tuesday, February 19
Earthen Architecture of Africa: Of Buildings and Belief: For centuries in Africa, mud and earthen materials have been used to build monumental and aesthetically innovative structures. Curator Kevin Tervala explores the history behind these buildings, as well as how their architecture expresses the social and religious beliefs of the societies that created them. 6:45 p.m. $30-$45
Thursday, February 21
A Red-Carpet Night with Oscar: As the Academy Awards race approaches its conclusion,Washington City Paper film critic Noah Gittell hosts an evening that focuses on all things Oscar, from Academy Awards history and trivia to discussions of this year's nominations and behind-the-scenes stories. 6:45 p.m. $30-$45
Saturday, February 23
Stocking Your Italian Pantry: A Guide to the Best Ingredients: The key to delicious Italian cooking isn't a generations-old family secret: It's simply starting with the highest-quality ingredients you can find. After an informative afternoon with a pair of experts in Italian specialty foods, you'll be ready to step away from generic offerings on supermarket shelves to fill your basket with cheese, pasta, vinegar and preserves that reflect the rich heritage of centuries of artisans. 1 p.m. $60-$75
Sunday, February 24
Monuments, Remembrance and the Slave Past: Art historian Renée Ater draws focus to several monuments to the slave past recently added to the landscape in Virginia, Maryland and the District as she considers the ways that visualizing, remembering and engaging with the past may help transform the future. 2 p.m. $30-$45
Thursday, February 28
Piero della Francesca and Sandro Botticelli: Contrasting Visions: Art historian Nigel McGilchrist considers two Italian Renaissance painters whose approach to creating visual images couldn't have been more dissimilar: Botticelli, with his fluidity, movement and elegance of drawing; and della Francesca, with his stillness, thoughtfulness and reassuring solidity of form. 6:45 p.m. $30-$45
For a full calendar of Smithsonian Associates events, visit www.smithsonianassociates.org.