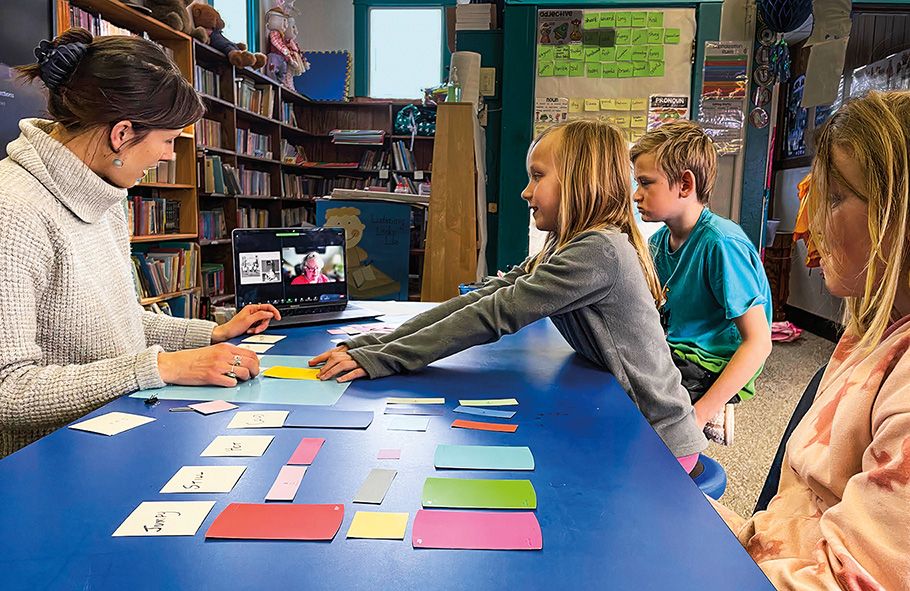 Both of my parents were public school teachers, and I grew up in a household that valued education immensely. We would discuss everything from literature to astronomy; they taught me that an effective teacher knows how to help each student find joy in learning. That sense of curiosity proved to be one of the most important aspects of my life, and I am so proud to have followed in their footsteps to become an educator, too.
America's public school system is charged with informing the next generation about the world so that they might grow up to improve it, and the Smithsonian Institution is determined to contribute to that effort. We are a place of scholarship, research and education, and I take great pride in our work to help strengthen curricula from the pre-K through post-secondary levels. With our museums and publicly available research, we encourage that love of learning well into adulthood. We are working to expand our reach into every classroom in the nation with a host of digital and in-person opportunities that seek to fold the Smithsonian's collections into instructional resources for students of all ages.
Developed by the Smithsonian Science Education Center, the Smithsonian Science for Global Goals Project provides students ages 8 to 17 with free guides that cover everything from sustainable urban planning to ethical considerations in biotechnology. Project materials are based on the United Nations Sustainable Development Goals to help young people use science to improve their communities. Last year, those guides reached 2.3 million students and 10,590 educators across 23 countries.   
Each summer the Smithsonian also invites teachers from around the country to the nation's capital for professional development programs, including astronomy and STEM education at the National Air and Space Museum, art history at the National Portrait Gallery, and Native American history at the National Museum of the American Indian.
Not everyone is able to visit our museums in person, and we are dedicated to reaching every classroom—especially those in areas with few local cultural institutions. To that end, the Smithsonian American Art Museum (SAAM) launched the Rural Engagement in Art, Culture and History (REACH) program. SAAM specialists worked with education professionals to develop bilingual resources for mental health, socio-emotional learning and art history.   
From a one-room schoolhouse in Idaho to classrooms here in Washington, the Smithsonian is working toward our founding principle—the increase and diffusion of knowledge—with the teachers who know how to do that work best.