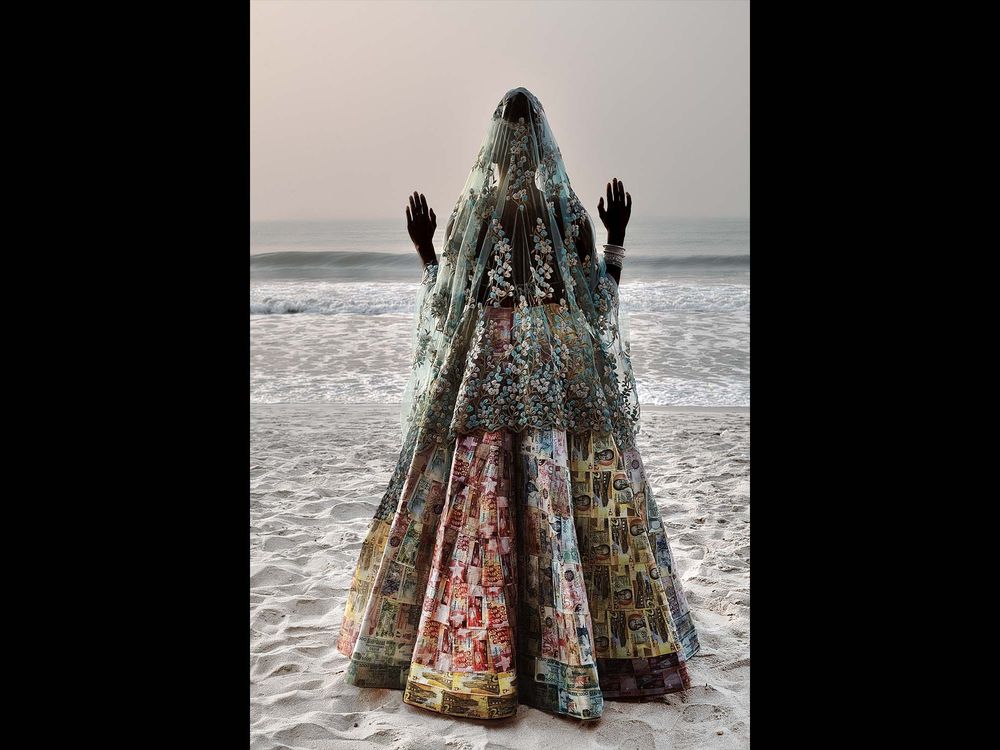 When I was building the
National Museum of African American History and Culture
(NMAAHC), I was determined to collect the remnants of one of the many ships that carried enslaved Africans across the Atlantic. To do so, we partnered with George Washington University, the Iziko Museums of South Africa and several other institutions to create the
Slave Wrecks Project
, which helped recover the
São José
, a Portuguese slave ship that sank off the coast of South Africa in 1794. Several artifacts from the shipwreck are are currently on display at NMAAHC, thanks to a long-term loan from the Iziko Museums of South Africa.  
Many more ships—and the human remains of the nearly two million people who died during the Middle Passage—have never been recovered. A new exhibition at the National Museum of African Art, which celebrates its 60th anniversary next year, imagines an alternate universe in which generations of African people who never reached the Americas thrive in an underwater world deep in the Atlantic.
Ayana V. Jackson, a photographer and contemporary fine artist, began formulating the idea for the exhibition, "From the Deep: In the Wake of Drexciya with Ayana V. Jackson," as a Smithsonian Artist Research Fellow in 2018. I am gratified to see her work continue to shape the Smithsonian years later.
In the exhibition, she conjures the underwater kingdom imagined by the Detroit-based techno music duo Drexciya. There, pregnant African women who were thrown overboard or jumped from slave ships gave birth to children who could breathe underwater, where they built a utopian society. Originally more militaristic and masculine, with a focus on the men of Drexciya seeking revenge, the myth is put through a feminist lens in Jackson's reimagining.
Using photography, costume design, immersive video and other media, Jackson grieves the mothers who drowned after giving birth to the members of this fictional society and imagines their expansive underwater world.
Jackson trained as a free diver to be able to film herself swimming in the ocean at depths greater than 100 feet. She traveled throughout Africa and the Caribbean to shoot underwater scenes—including one filmed near the site of the São José wreck—and worked with African designers to imagine the clothing of an aquatic Black society from the Elizabethan period onward. The resulting exhibition reclaims the Middle Passage tragedy and creates something resilient and beautiful.