Dana Tai Soon Burgess Dance Company to Debut Two New Performances
"El Muro/The Wall" premieres May 17, 18 and 19 followed by the debut of "A Tribute to Maya Lin" Oct. 16, 23 and 30
---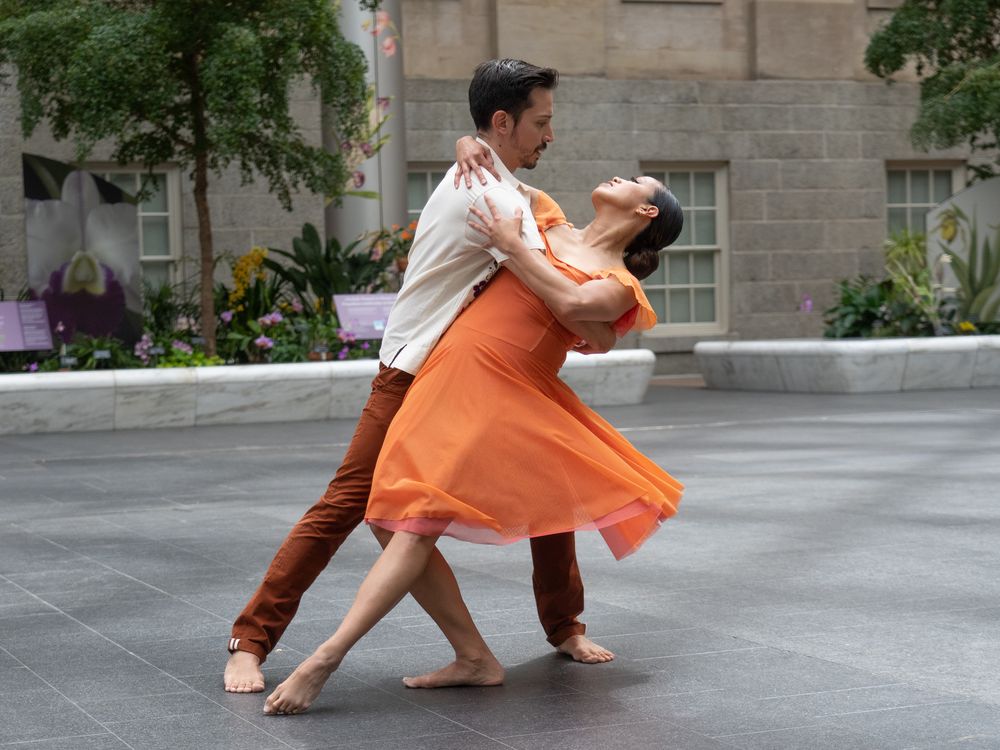 The Smithsonian's National Portrait Gallery has announced two new performances choreographed by Dana Tai Soon Burgess as his namesake company of 30 years enters into the final leg of its seven-year residency at the museum. During its tenure, Washington, D.C.'s premiere modern dance company has staged more than a dozen newly conceived and existing dances at the museum, bringing free performances to National Portrait Gallery audiences. This May, Burgess and his company will premiere a new choreographic work titled "El Muro/The Wall" in response to portraits from the museum's triennial exhibition "The Outwin 2022: American Portraiture Today." In October, they will a perform a work that takes its inspiration from the museum's upcoming exhibition "One Life: Maya Lin." Finally, in May 2023, Burgess will conclude his residency with a work in response to the resurgence of anti-Asian violence.  
The museum will also host a book signing for Burgess' forthcoming memoirs, Chino and the Dance of the Butterfly, published by the University of New Mexico Press and available Sept. 15.
"When the Portrait Gallery began its choreographer-in-residence program in 2016, a new form of engagement arrived at the Smithsonian," said Kim Sajet, director of the National Portrait Gallery. "It was a remarkable experience because Dana Tai Soon Burgess encouraged the museum's visitors and staff to think of portraiture as something modern, three-dimensional, multi-sensory and cross-disciplinary. Inspired by our special exhibitions and our permanent collection installations, the Dana Tai Soon Burgess Dance Company (DTSBDC) has brought art, history and people together in a way that led other artists, performers and creatives to become part of our programing. I saw how DTSBDC forged connections with the museum's IDENTIFY performance art series and paved the way for our first-ever Instagram artist-in-residence."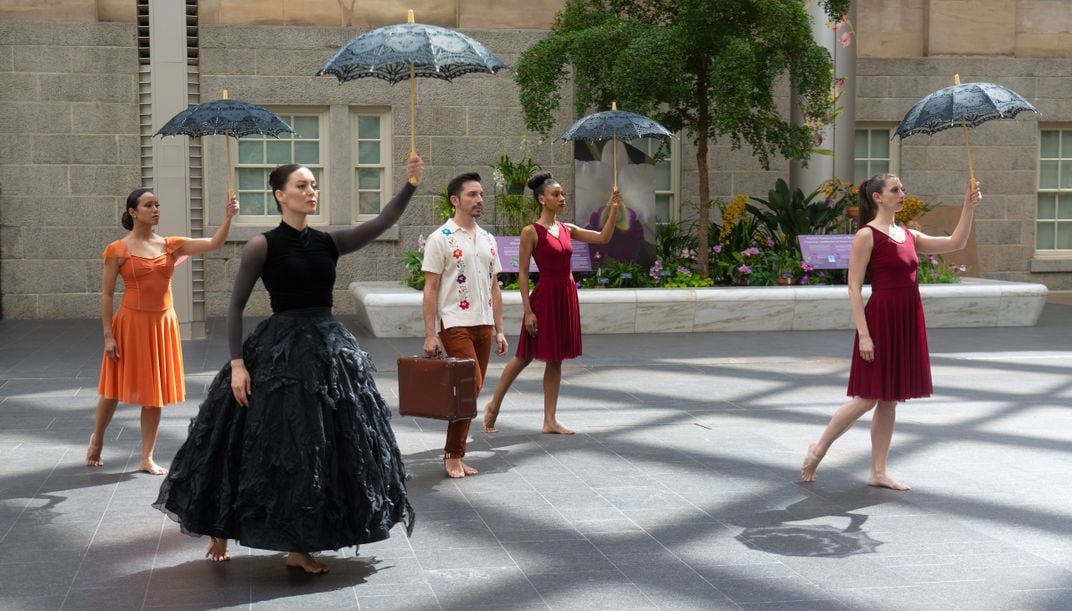 Opening May 17, "El Muro/The Wall" will feature 11 dancers from the acclaimed Washington-based company in an exploration of the universal quest for a safe place to call home and the challenges of moving beyond loss in order to rebuild a life in America. Coinciding with the museum's national triennial exhibition, the performance is inspired by a selection of portraits in "The Outwin 2022: American Portraiture Today" that relate to the experiences people have at the Mexican-American border and the ramifications of physical and psychological walls that separate cultures and families. This 30-minute performance will take place May 17, 18 and 19 at 6 p.m. and will be accompanied by live music from Martin Zarzar, formerly of Pink Martini. The piece will be presented in Albuquerque and Santa Fe, New Mexico, and abroad with the U.S. State Department following its Portrait Gallery premiere.
The company will debut a second new work titled "A Tribute to Maya Lin" Oct. 16, 23 and 30 in response to the museum's exhibition, "One Life: Maya Lin," dedicated to the life and work of the Asian American architect, sculptor and environmentalist. For inspiration, Burgess will examine Maya Lin's design training and constructual and linear approach to art making and will choreograph an abstract dance for the entire company that is angular and architectural. The choreography will consider the lines of the dancers' bodies and their movements in relation to the performance space. Performances will take place at 6 p.m.
All residency performances are free and open to the public in the museum's Kogod Courtyard. Members of the public who are planning to attend are encouraged, but not required, to register online. 
The collaboration between the museum and modern dance company began when Portrait Gallery historian emeritus Amy Henderson invited Burgess to respond to its "Dancing the Dream" exhibition. Burgess choreographed that project in 2014, and the performances were followed by "The Foster Suite: The Remains of Loss and Longing" in 2015 in response to photographs by Alexander Gardner. DTSBDC's official residency was established in 2016. To date, the company has developed eight newly conceived live performances and has restaged three preexisting performances ("Tracings," restaged 2019; "Hyphen," restaged 2011; and "We choose to go to the moon," restaged 2018). Burgess has also hosted educational dance salons in the museum that guide viewers through the history of modern dance through performances and discussions.
Past performances developed during the company's residency at the Portrait Gallery include:
"Margin" (2016), in response to "The Outwin 2016: American Portraiture Today"
"After 1001 Nights" (2017), in response to "The Face of Battle: Americans at War, 9/11 to Now"
"I Am Vertical" (2017), in response to "One Life: Sylvia Plath"
"Silhouettes" (2018), in response to "Black Out: Silhouettes Then and Now"
"A Tribute to Marian Anderson" (2020), in response to "One Life: Marian Anderson"
A suite of three duets "El Jaleo," "Egyptian Woman" and "Madame X" (2020), in response to "John Singer Sargent: Portraits in Charcoal" (performed at the National Arts Club due to the COVID-19 pandemic)
During the COVID-19 pandemic, Burgess and his company also premiered nine digital performances on the company's and museum's Instagram channels. These featured choreographic responses to prominent figures in the museum's "The Struggle for Justice" exhibition, such as Marian Anderson, Dolores Huerta and Cesar Chavez, Rosa Parks and George Takei.
The National Portrait Gallery is located at Eighth and G streets N.W., Washington, D.C. Smithsonian Information: (202) 633-1000. Connect with the museum at npg.si.edu, Facebook, Instagram, Twitter and YouTube.