The Outwin Boochever Portrait Competition Jury Process
---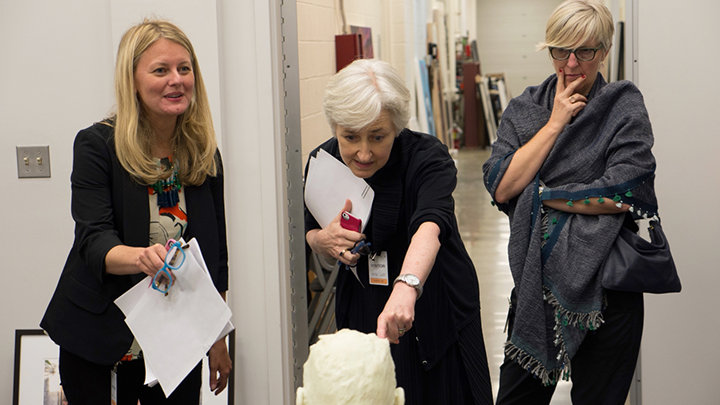 As entries come in daily for the 2019 Outwin Boochever Portrait Competition, I am reminded just how dynamic and relevant portraiture is right now. The competition welcomes all media, including painting, drawing, sculpture, photography, printmaking, performance art, mixed media, installations, and textiles. The high quality of the entries is astounding and it is rewarding to see how artists are exploring our individual and collective identity in a variety of media. I look forward to the full jury process, which consists of two intense day long meetings.
With each competition, a new panel of jurors is selected. We choose experts in the field who represent geographical diversity as well as diversity of perspectives and expertise. Ultimately, the selection of finalists reflects the jurors' view of portraiture.
In 2013, the jury was interested in the ways in which artists used their chosen materials to bring innovation to the genre. In 2016, the jury was focused on the psychological dynamic between the artist and the subject and how that relationship extends to the viewer to create an experience.
Take a look at how Pulitzer Prize winning critic Jerry Saltz articulates his view of portraiture as a juror for the 2016 competition.
It is yet to be seen what our 2019 jury will gravitate towards in their conception of portraiture, but we do know that the work selected will represent the pulse of the nation and will offer profound insight into the complexities of the human condition in our current social and political context.
Since 2006, guest jurors have included Dawoud Bey, Wanda M. Corn, Trevor Fairbrother, Peter Frank, Thelma Golden, Sidney Goodman, Hung Liu, Kerry James Marshall, Helen Molesworth, Brian O'Doherty, Richard J. Powell, Jerry Saltz, Peter Schjeldahl, Katy Siegel, Alec Soth and John Valadez.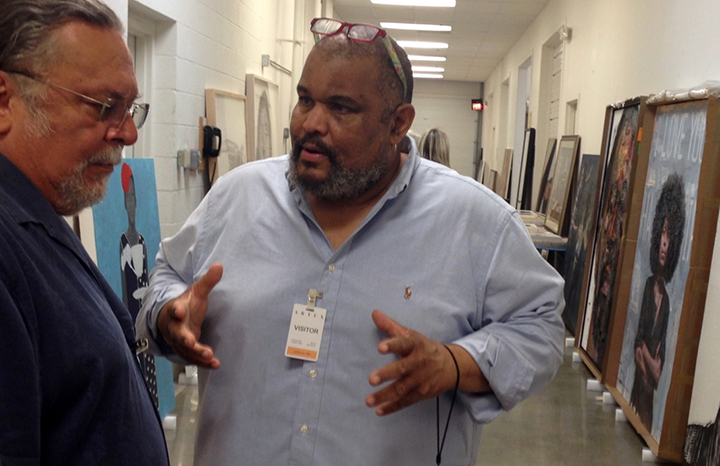 Guest jurors for the 2019 competition are Harry Gamboa Jr., essayist, photographer, performance artist and founding member of the Chicano collective Asco (lives in Los Angeles); Lauren Haynes, curator of contemporary art at Crystal Bridges Museum of American Art, Bentonville, Arkansas; Byron Kim, artist, senior critic at Yale University School of Art, New Haven, Connecticut (lives in Brooklyn, New York); and Jefferson Pinder, artist and professor of sculpture and contemporary practices at the School of the Art Institute of Chicago. National Portrait Gallery members of the jury include Taína Caragol, curator of painting and sculpture, and Latino art and history; Brandon Brame Fortune, chief curator; and Dorothy Moss, curator of painting and sculpture and director of the Outwin Boochever Portrait Competition.