NATIONAL MUSEUM OF NATURAL HISTORY
Get Up Close With Bat Specimens and More Natural History Programs This October
Stop by for programs about bats, fantastic fossils and more at the National Museum of Natural History
---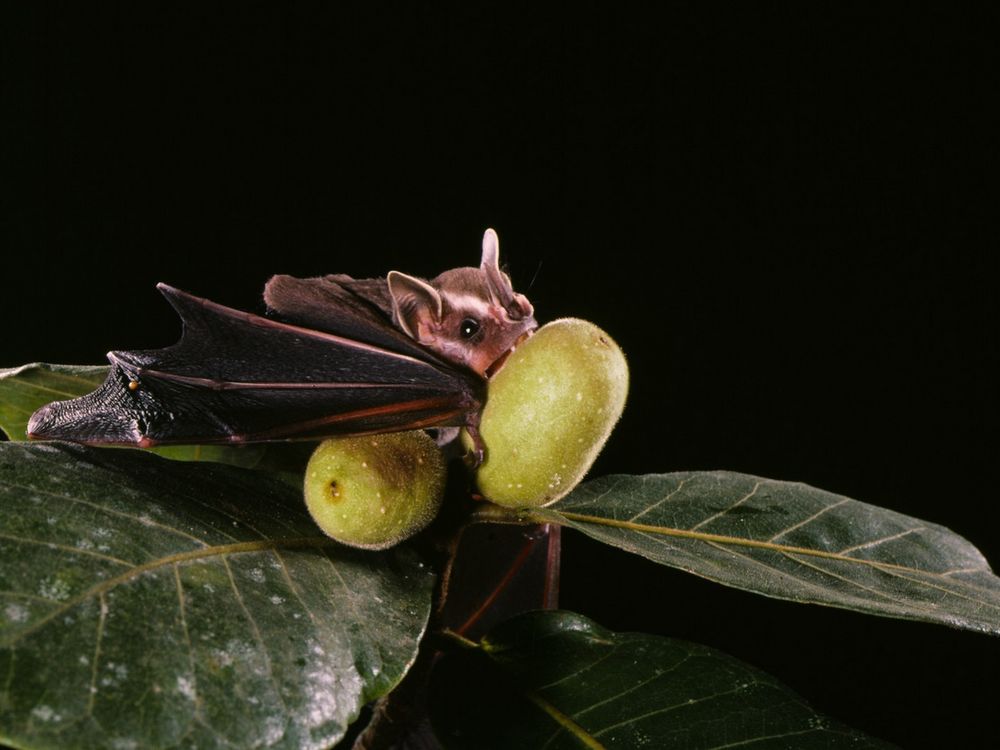 Fall has finally arrived at the National Museum of Natural History, and this October features a fun and festive lineup of events. The museum will celebrate holidays like National Fossil Day and Bat Awareness week, explore the unseen ways that cellphones shape our lives, and host a discussion on Amazon rainforest resilience. Here are the events you won't want to miss.
Travel Back in Time for National Fossil Day
October 11, 10:30 a.m. ET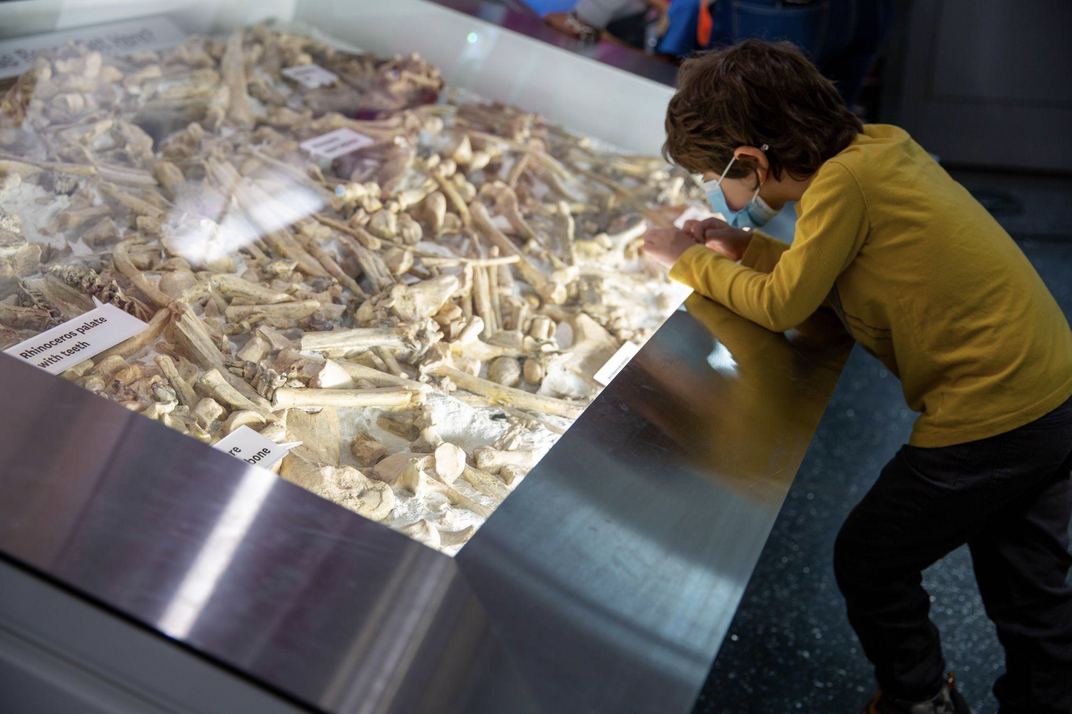 To celebrate National Fossil Day, Smithsonian scientists and educators will take visitors on a journey into the distant past. Inside the museum's Deep Time Hall of Fossils lie some 700 fossil specimens that span over 4 billion years of earth's history. Together, they tell the story of how life evolved on our planet – from the tiniest trilobites to the towering T. rex.
On October 11, aspiring young paleontologists are invited to partake in some fun fossil festivities. Not only will they get to touch and hold real fossils, but they'll also get to peek inside the FossiLab: a laboratory where museum staff and volunteers prepare newly collected fossils for research and display. Experts from the Smithsonian will be available to answer any and all fossil-related questions.
Discover Ancient Human Diets with a Smithsonian Zooarchaeologist
October 12, 11:30 a.m. ET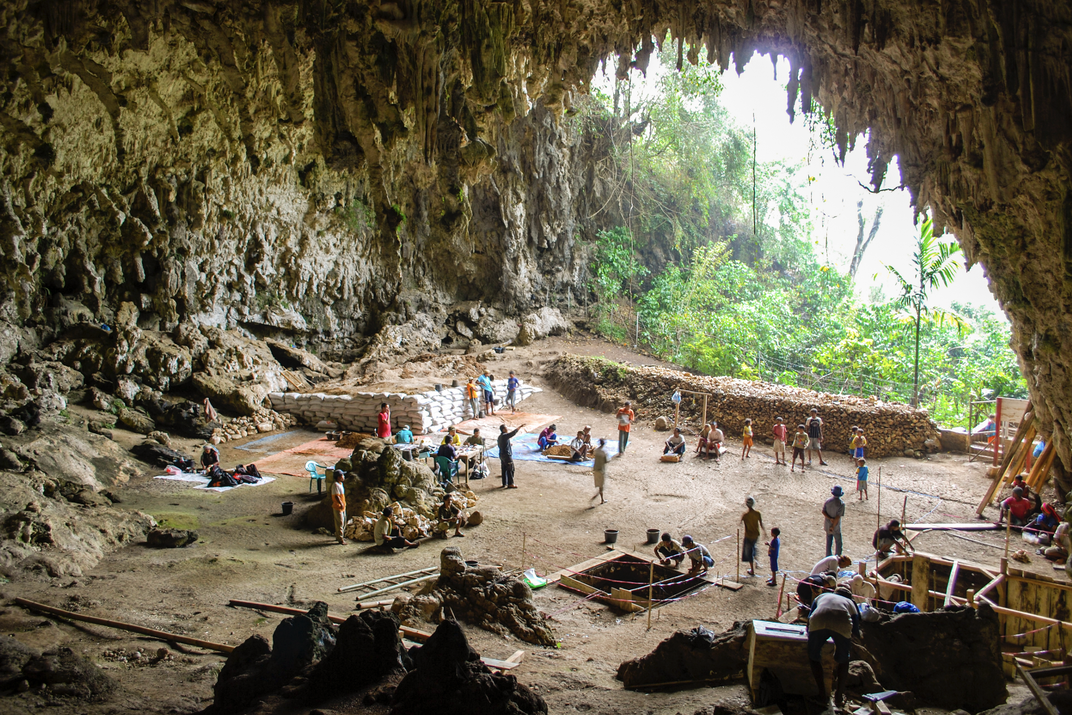 Have you ever wondered what ancient humans ate for dinner? Perhaps unsurprisingly, their diets looked quite different from ours today. New research suggests that some early humans may have been chowing down on small critters like rats!
Smithsonian zooarchaeologist Grace Veatch has been conducting an investigation of the small game remains at the Liang Bua excavation site on the Indonesian island of Flores. Over 50,000 years ago, the site was home to a hobbit-sized species of hominin called Homo floresiensis. Veatch studies the remains of small game hunted by Homo floresiensis, which have been incredibly well preserved at Liang Bua. In her research, she has uncovered big findings about ancient eating habits.
In this month's installment of the Smithsonian's Human Origins Today (HOT) Topic series, Veatch will present her research in a virtual webinar. On October 12, tune in to learn more about her ongoing fieldwork in Indonesia. The webinar will be moderated by Smithsonian paleoanthropologist and educator Briana Pobiner.
Learn About How Humans Can Promote the Resilience of the Amazon Rainforest
October 17, 1:00 p.m. ET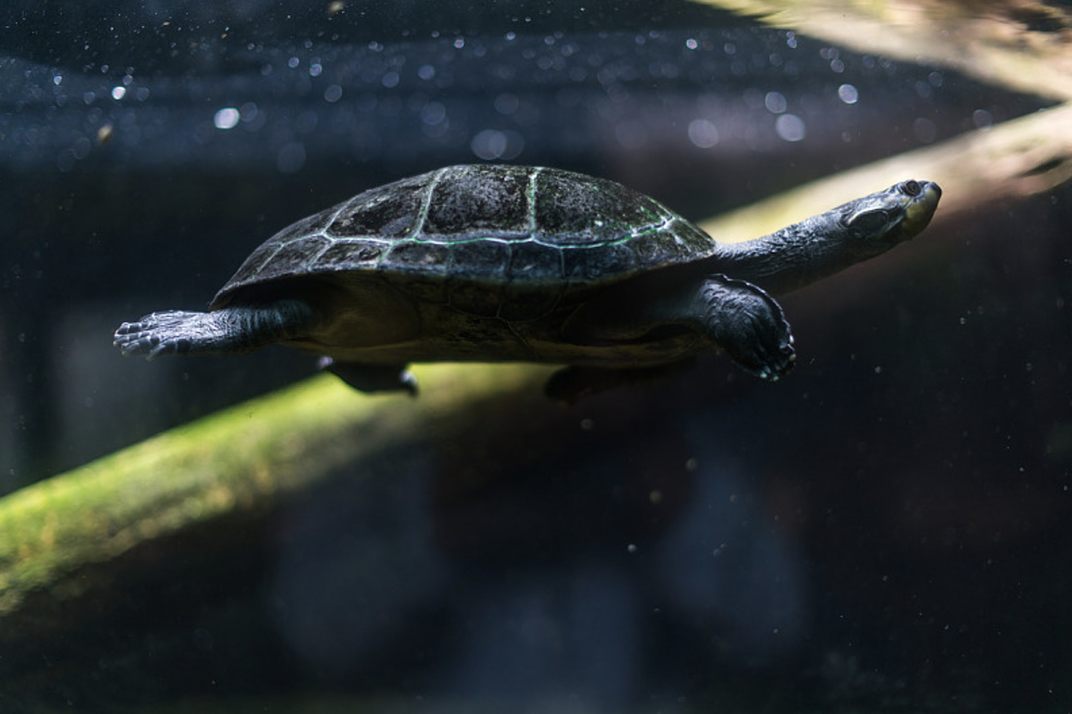 The Amazon rainforest is often called the lungs of our planet. This massive tropical rainforest and river system plays a critical role in drawing down carbon dioxide and producing oxygen. It spans eight countries – each with its own peoples, cultural values, political economies, and environmental concerns and priorities. But it's also an ecosystem under threat. Deforestation, climate change and biodiversity loss are pushing the Amazon towards a tipping point. The future of its ecological resilience, and thus the health of our planet, are uncertain.
On October 17, the World Wildlife Fund will join the museum for the Thomas Lovejoy Science for Nature Symposium: A Turning Point for the Amazon. In session one, they will discuss the Amazon's resilience to threats and disturbances. In session two, they will dive into solutions to keep the Amazon and its people thriving. To register for the event, click here.
Sit Back and Enjoy a Viewing of Ancient Sea Peoples of the North Atlantic
October 18, 6:00-9:00 p.m. ET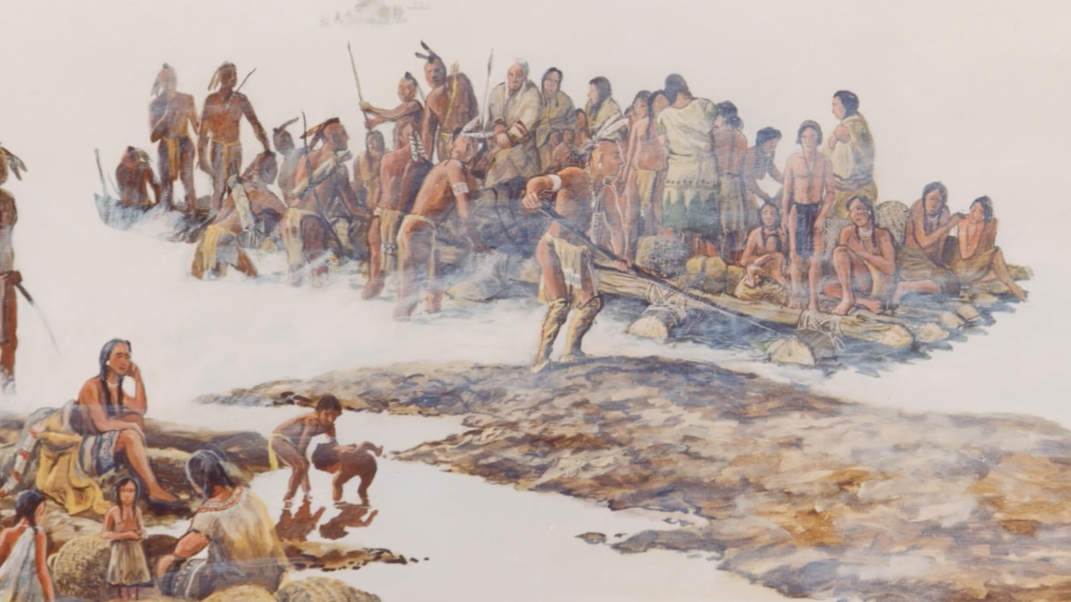 For decades, Smithsonian scientists worked to uncover the story of the Native civilization that once existed along the now-submerged Atlantic coastlines of North America. The history of this bygone society dates back to the Ice Age, and it took 40 years of research to piece their story together.
Ancient Sea Peoples of the North Atlantic, a documentary film by Peabody award winning filmmaker T.W. Timreck, tells the story of how the oceans and their changing environments have shaped the development of cultures over millennia. The film offers a Native American perspective and places this discovery in the context of the world's poorly understood maritime revolution. Since 1980, Timreck has worked with Smithsonian scientists to document their research and produce television, exhibition, and electronic media. On October 18, join the Natural History Museum for a showing of this exciting film followed by a Q&A and panel discussion with Timreck and anthropologists from the Smithsonian Arctic Studies Center.
See How Cellphones Shape Our Lives at October's Sip and Create Event
October 19, 6:30 p.m. ET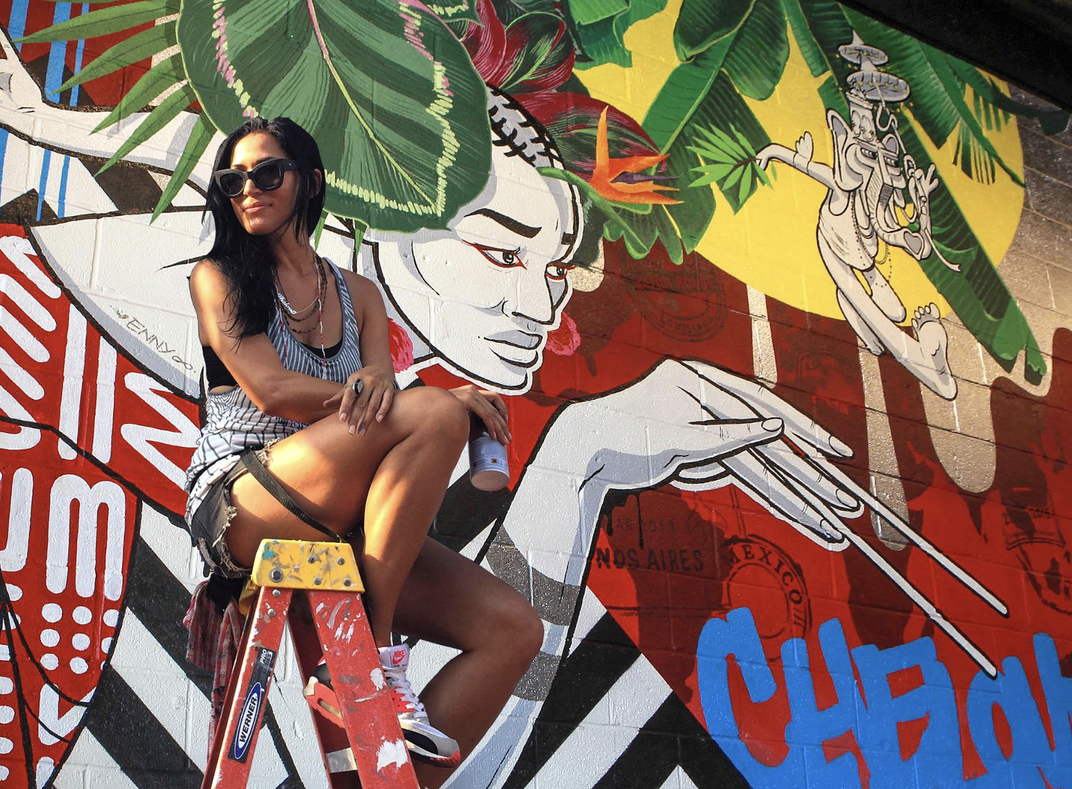 Get inspired by the collections at the NMNH at our Sip & Create after hours events. Each event will feature an artist, museum experts, and open creative time to explore and create around the theme. Music, drinks, and light snacks will be provided to set the mood. Events start at 6:30 pm, and each month features a new artist and theme. This month's event is an evening of creativity and expression inspired by the museum's newest exhibition: Cellphone: Unseen Connections.
Who are you without your cellphone? What parts of your identity do you show online through your phone? How does your phone shape your identity? How do you express your identity through avatars, tags, and handles? On October 19th, head to the museum's Q?rius, The Coralyn W. Whitney Science Education Center to explore these questions and more through the artwork of DC based muralist MISS CHELOVE. Attendees will even have the chance to design their own graffiti tag, which is like a graffiti artist's signature.
This is a 21+ event. Your $30 ticket includes: two drinks and light snacks; a chance to design your own graffiti tag with DC based muralist MISS CHELOVE; a live DJ set with DJ Clamazon; access to Q?rius and the ground floor bookstore.* A limited number of tickets will also be available for a tour of the Cellphone: Unseen Connections exhibition ($35 ticket).
*Please note, the rest of the museum galleries will be closed.
Celebrate Bats with the Whole Family During Bat Awareness Week
October 28, 10:00 a.m. ET and October 31, 10:30 a.m. ET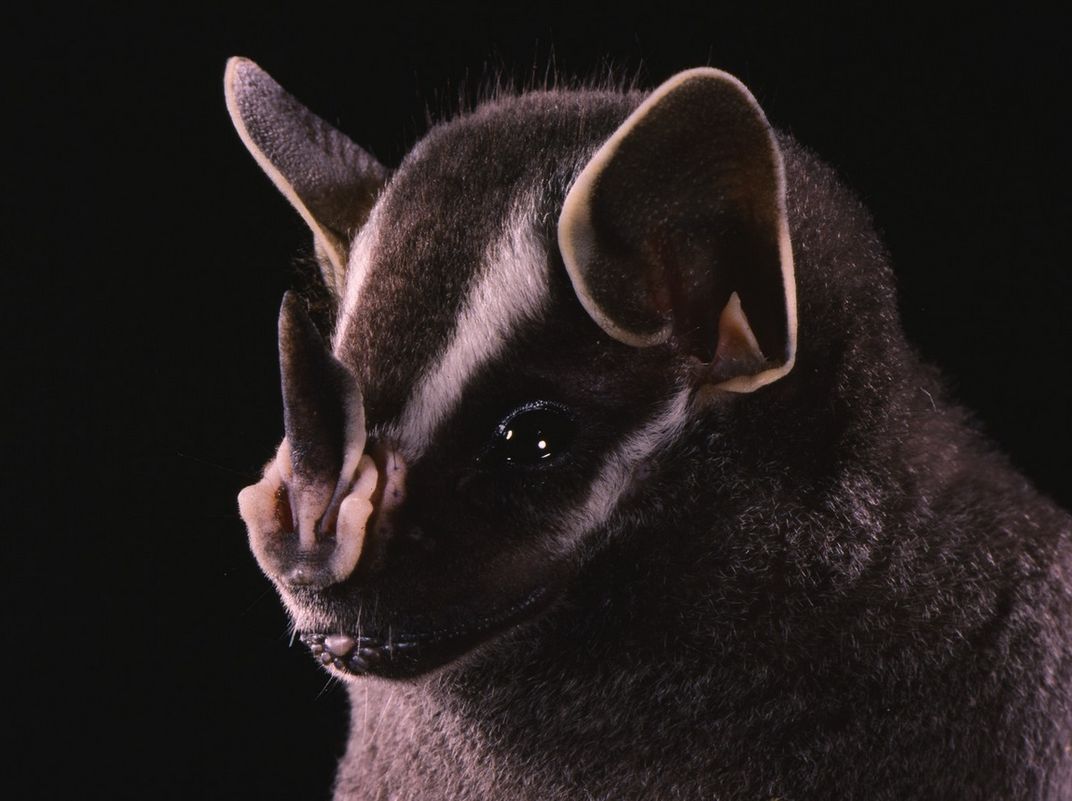 Bats are a token symbol of Halloween, and just like snakes, spiders, and black cats, they have a reputation for being creepy. But these misunderstood mammals aren't as fearsome as they may seem. In fact, their roles in pollination and pest control are critical to maintaining the health of their native ecosystems around the world. Bat Awareness Week (which runs from October 24-31) is dedicated to correcting the stigma against bats and educating folks about their fascinating behavior, biology, and the ecosystem services they provide.
Visitors can celebrate all things bats at kid-friendly events hosted by the NMNH on October 28 and 31. On the 28, join the museum and other bat-loving organizations such as the U.S. Forest Service and Bat Conservation International for a morning of interactive bat education. See bat specimens up close, make your own bat decoration to hang upside down in your home and learn ways to support your local bat populations. On Halloween, head to the museum for a bat-themed playdate designed for early learners and their caregivers and families.
Both events will be held in Q?rius on the Ground Floor of the museum. Visitors are encouraged to show up in their best batty attire.
Related Stories
Paleontologists Discover 52-million-Year-Old Bat
Ten Dazzling Celestial Events to See in 2023
Newly Discovered Bat Species Has Halloween Colors
Fall in Love With These October Events