NATIONAL MUSEUM OF NATURAL HISTORY
Eight Free Natural History Programs Streaming in May
Stream these free programs and more this May through the Smithsonian's National Museum of Natural History
---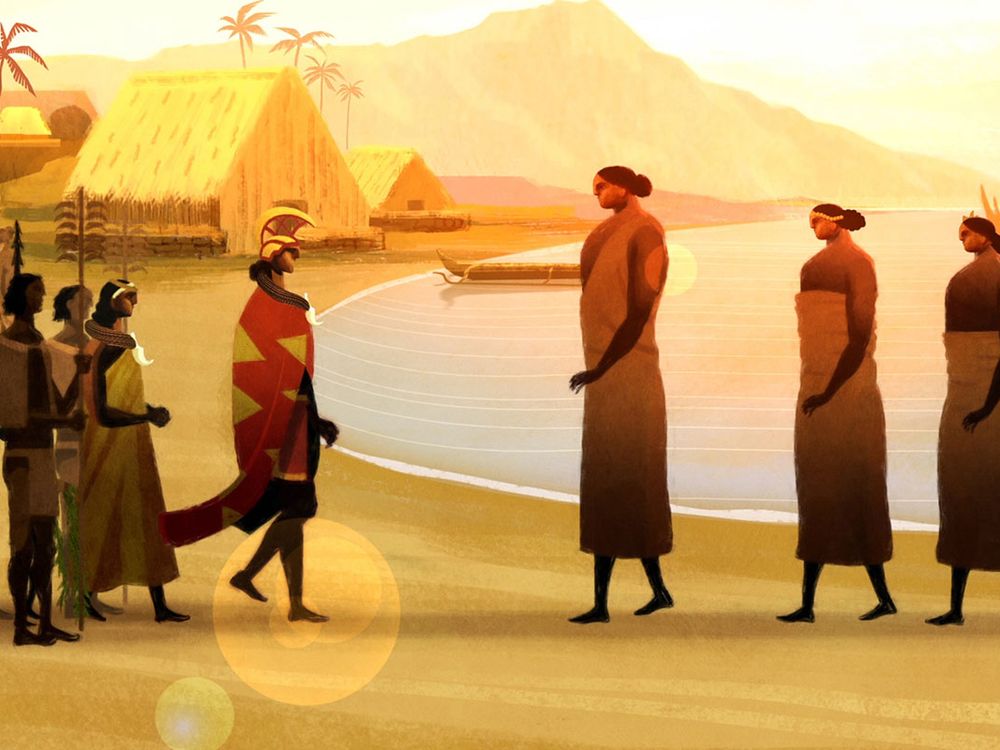 An evening with Food Journalist Mark Bittman, the Mother Tongue Film Festival and a virtual science café; stream these free programs and more this May through the Smithsonian's National Museum of Natural History.
Sixth Annual Mother Tongue Film Festival
Ongoing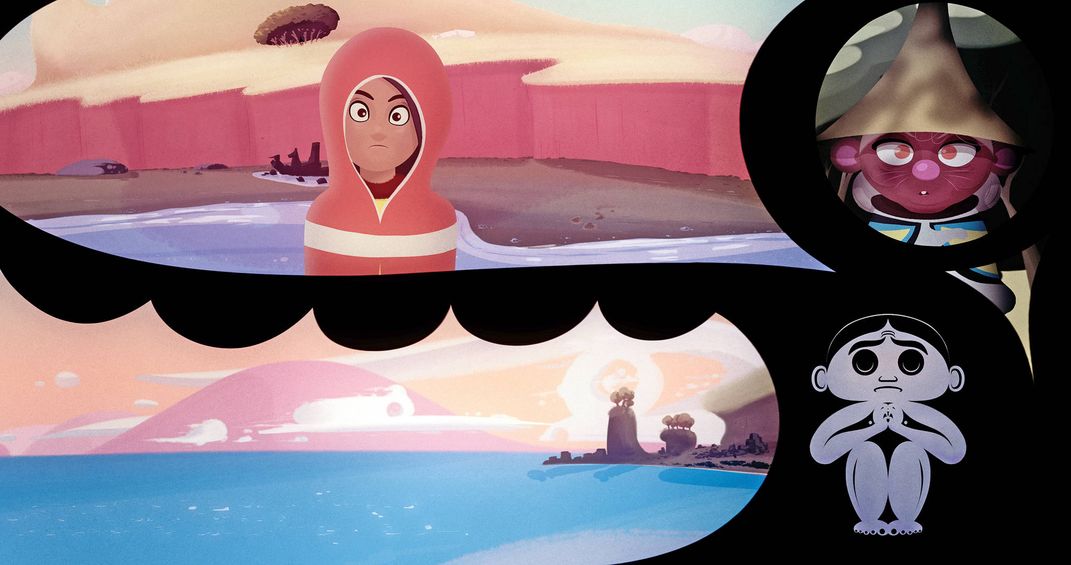 Celebrate cultural and linguistic diversity by tuning in to the Smithsonian's Mother Tongue Film Festival. This year, the Festival features 45 films in 39 languages from around the globe, highlighting the role languages play in our daily lives. The Festival is hosted entirely online with monthly screenings through May.
Don't miss a special panel discussion on May 14 at 5 p.m. about the role and responsibility of storytelling in film. Festival co-director Joshua Bell and Smithsonian Asian Pacific American Center Curator Kālewa Correa will moderate a live conversation with Directors Christopher Auchter of "The Mountain of Sgaana," Adrian Baker of "Source of the Wound," Christopher Kahunahana of "Waikiki" and Hinaleimoana Wong-Kalu of "Kapaemahu."
Become a Community Naturalist
May 1, 11 a.m. ET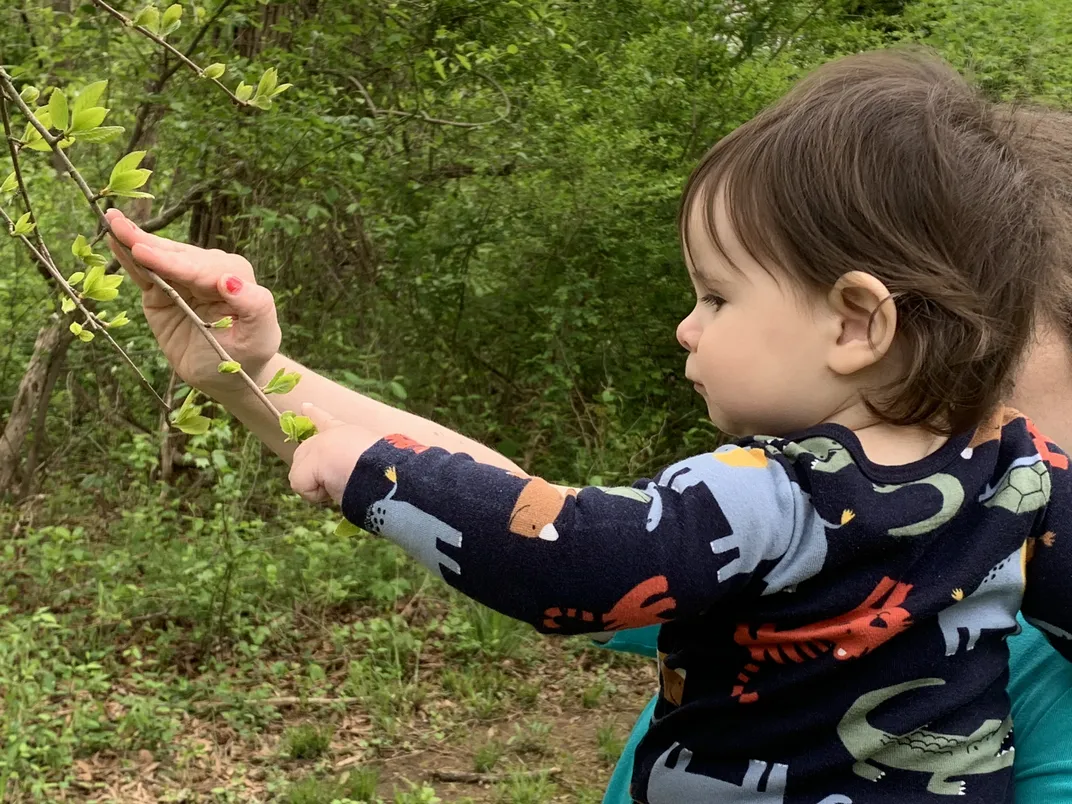 Become a community naturalist and explore your neighborhood in this interactive webinar with the museum's educators Gale Robertson and Katie Derloshon. Learn how to look for patterns in nature, document different living organisms and share your findings with others. This program is for families with children ages 5-13.
An Evening With Food Journalist Mark Bittman
May 5, 5 p.m. ET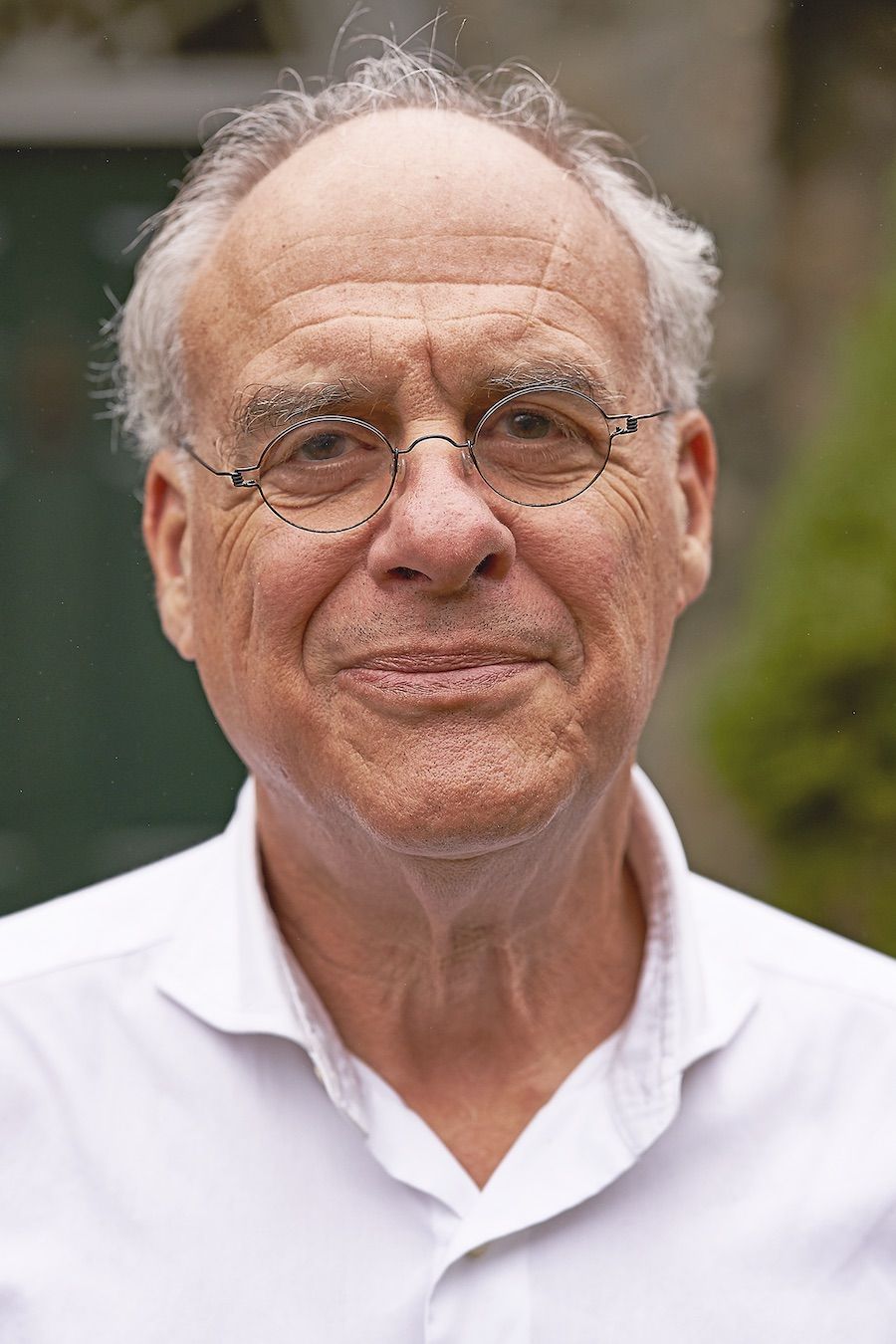 Award-winning Food Journalist and former Columnist for The New York Times Mark Bittman said, "You can't have a serious conversation about food without talking about human rights, climate change, and justice." In his newest book — Animal, Vegetable, Junk: A History of Food, from Sustainable to Suicidal — Bittman tells the story of how food has driven human history and explores food's effect on our planet and its impacts on climate change.
In a conversation with Kirk Johnson, Sant Director of the National Museum of Natural History, Bittman will discuss how history has been shaped by humanity's appetite for food, farmland and the money behind it all — and how a better future is within reach.
A Virtual Science Café with Smithsonian Scientists Ingrid Rochon, Peri Bolton and Stewart Edie
May 13, 5 p.m. ET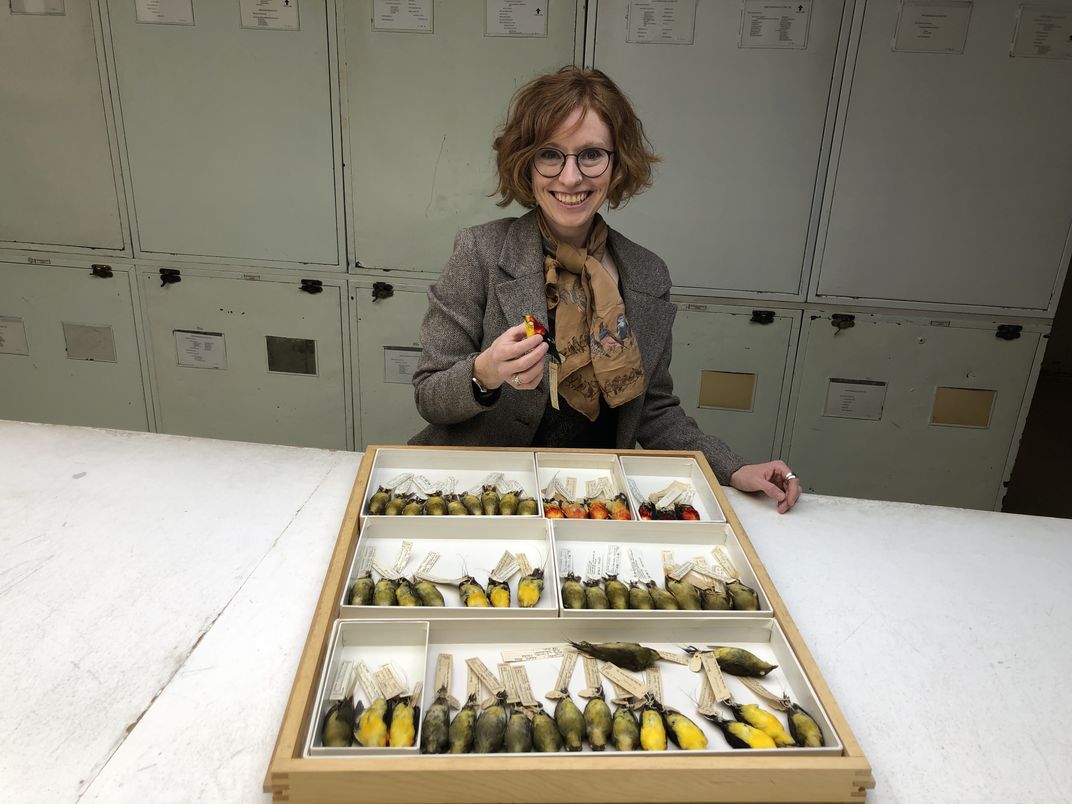 Sit back, relax and enjoy the last virtual science café of the season. Hear from Smithsonian researchers about the role of museum collections in scientific research, what clam shells reveal about how biodiversity responds to climate change and mass extinction and the unusual ways that wire-tailed manakin birds mate.
To help set the stage at home, we're teaming up with Washington, D.C.-local restaurant Busboys and Poets. After registering, you'll receive an order link before the program. Whether you're local or not, you can shake up a themed drink to enjoy using a recipe provided by Busboys and Poets.
This program is designed for adults.
Monitoring Coral Health in the Caribbean Sea
May 19, 1 p.m. ET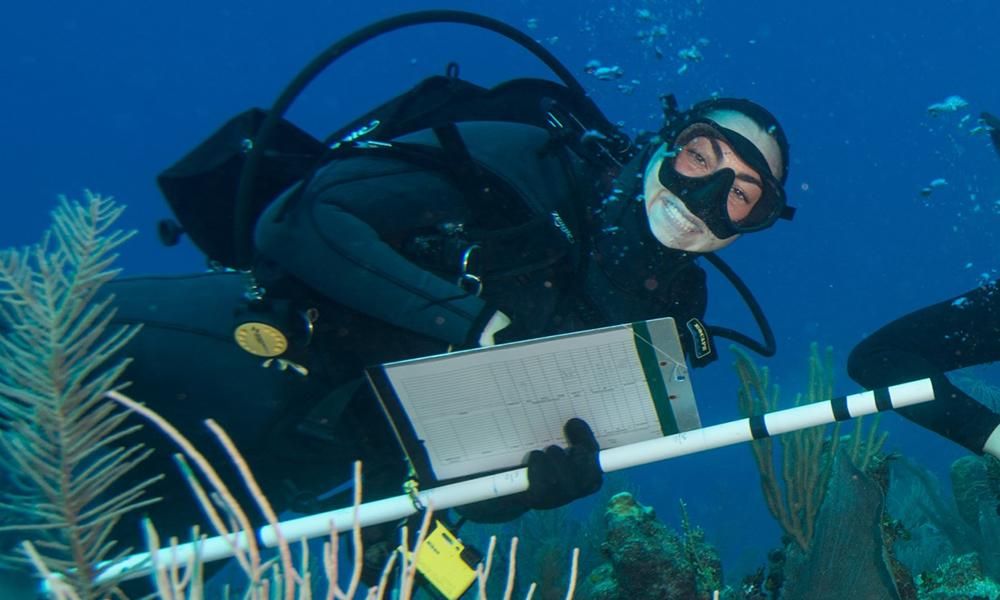 Tropical marine ecosystems are diverse habitats. Corals, fish and invertebrates make their homes in these watery environments, creating a thriving community. By measuring animal diversity and monitoring coral health, scientists can track how these complex ecosystems change over time.
In this webcast, Leah Harper, a marine researcher with the Smithsonian's MarineGEO, will talk about how she measures animal diversity and monitors the health of corals throughout the Caribbean Sea. The program is designed for students in grades 3-5 and will be approximately 45 minutes with interactive polls and Q&A.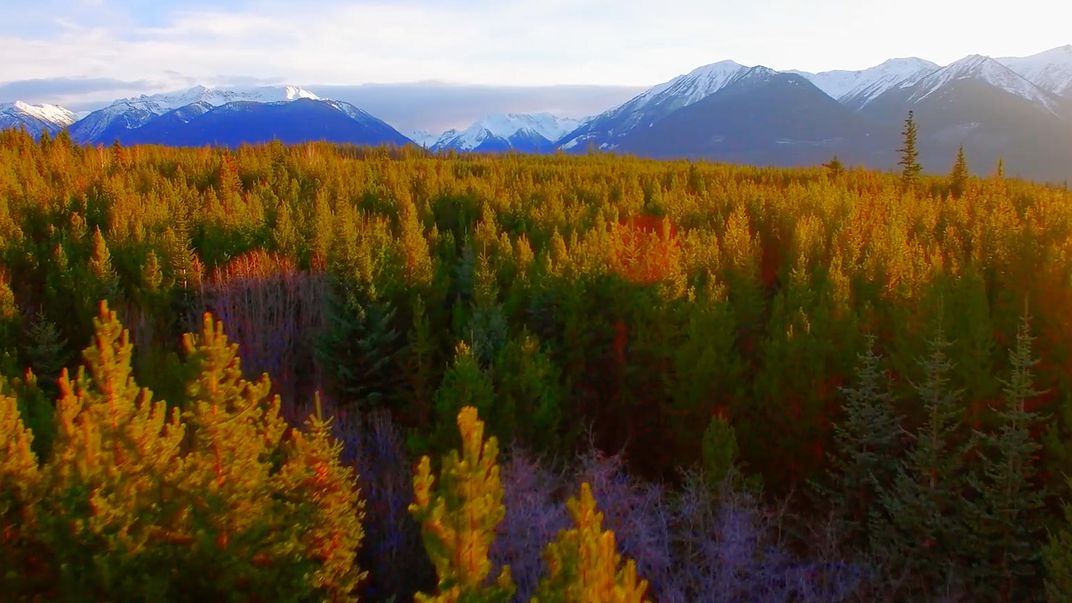 The world's forests are responsible for removing a quarter of all human carbon emissions from the atmosphere and are essential for cooling the planet. But that fraction is shrinking as the three major forests of the world—tropical, boreal, and temperate—succumb to the effects of climate feedback loops. The resulting tree dieback threatens to tip forests from net carbon absorbers to net carbon emitters, heating rather than cooling the planet.
Watch the short film "Feedback Loops: Forests" at your convenience after registering and then attend a virtual discussion on May 19 with Kristina Anderson-Teixeira, ecosystem and forest ecologist at the Smithsonian Tropical Research Institute and Beverly Law, professor emeritus in the College of Forestry at Oregon State University. Bill Moomaw, professor emeritus of international environmental policy at Tufts University, will moderate the panel.
This program is part of the four-part virtual series Natural History on the Big Screen: Feedback Loops, taking place monthly through August.
How Scientists Know What Ancient Humans Looked Like
May 20, 11:30 a.m. ET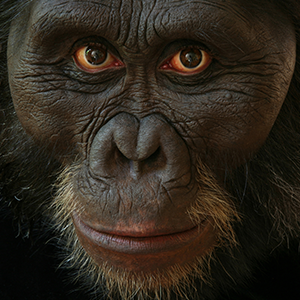 Art is more than just pleasing to the eye. It's a valuable tool for learning about past environments and extinct species. Tune in for a conversation with Paleoartist John Gurche who will talk about how he reconstructs ancient human faces and what paleoart can reveal about our extinct ancestors.
This program is part of the museum's ongoing HOT (Human Origins Today) Topic series. It is moderated by Briana Pobiner, a paleoanthropologist and educator at Smithsonian's National Museum of Natural History.
The Art of Science: Film and Photography
May 20, 6 p.m. ET
Opposites attract, as the saying goes, which couldn't be truer of the relationship between art and science. Discover the connection between these seemingly opposite careers in a panel discussion from the Smithsonian Marine Station. Conservation photographer Claudio Contreras-Koob, nature documentarian Paul Clerkin and coral photographer and filmographer Colin Foord will talk about how their understanding of science has shaped their artistic journey and give tips and tricks for aspiring scientific creatives.
This virtual event is the last of three in "The Art of Science: Conversations with Creatives in Science" series. It will explore how science influences the creative processes in film and photography.
Can't make one of the programs? Check out the museum's archive of past programs.
Related stories:
Seven Ways to Learn About Natural History From Home
Why Science Needs Art
Eight of Nature's Wildest Mating Rituals
How Film Helps Preserve the World's Diversity