NATIONAL MUSEUM OF NATURAL HISTORY
Museum Director Discovers His Mother's Childhood Visit to the Smithsonian
By raising her son to be curious about the natural world, Kirk Johnson's mother helped shape the trajectory of the Smithsonian's National Museum of Natural History.
---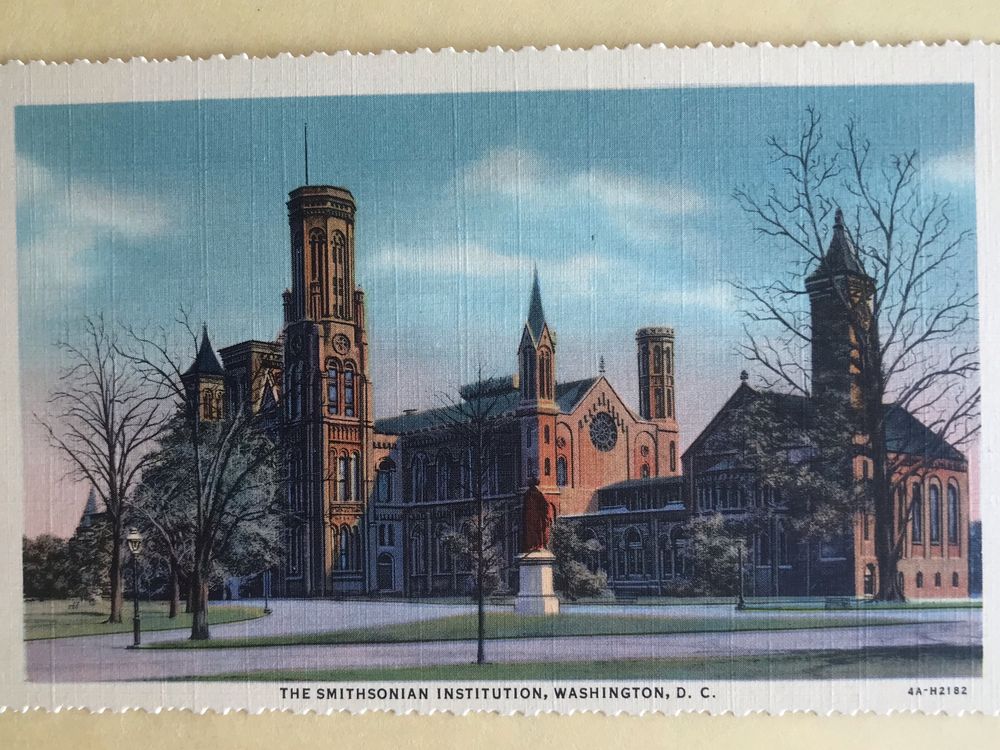 My mom, Katie Jo Pearce, was born on April 17, 1929. She grew up on a sheep and cattle ranch near Casper, Wyoming before moving to California for college and settling down in Seattle. When I was a little kid in the 1960s, we would drive from Seattle to Casper to visit relatives. The old family home there was full of treasures from the ranch like arrowheads, moss agates and fossil bones. It was near Casper that I found my first fossil at the age of 5 or 6. It was just a partial shell on a chip of limestone but it is my first memory of finding my own fossil—an experience that eventually led me to a career in paleontology and museums.
My mom had always been one to document our family. She had a "mom cave" in our home in Seattle that was full of art supplies, boxes of papers, photos, negatives and memorabilia. That collection expanded when my Aunt Anna May died in 1987 and my mom inherited an entire trove of family history from the Casper home. As my mom struggled to keep her memories intact during her seven-year battle with Alzheimer's, she took solace in sorting the papers of our Seattle family and her Casper childhood. When she died in 2007 and I began to organize her papers, I realized that she shuffled everything together creating a historical jumble. Working a few days each year over the holidays, it has taken me more than a decade to sort the papers and piece together the story of my mom's family.
In the process, I have confirmed old stories with newspaper clippings and learned things I never knew. For instance, I discovered that my grandfather emigrated from England and arrived in Rawlins, Wyoming in 1896 at the age of 17. He worked as a cowboy and eventually bought his ranch in 1908. Six years later, he married a school teacher that became my grandmother. Coincidentally, Woodrow Wilson signed the bill that created Mother's Day that same year, 1914.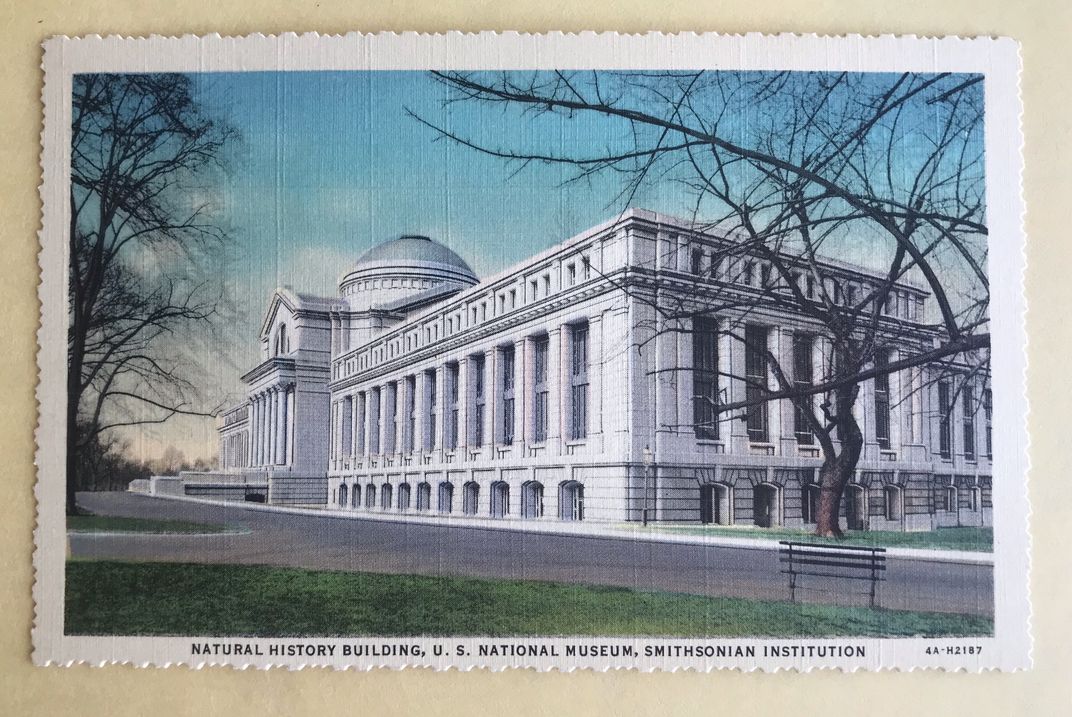 I also learned that my mom took two trips with her parents—one with her mom for a Daughters of the American Revolution meeting in Washington, D.C. in 1939 and one with her dad to see his family in the south of England in 1948. Last spring, I found the documentation of both of these trips and came across an item that stopped me in my tracks.
It was an envelope, postmarked April 16, 1939—the year of the 5th Cherry Blossom Festival. The envelope had the image of the Smithsonian Castle on it and it was addressed in my grandmother's handwriting to Leroy and Warren Pearce (my uncles) in Casper. Inside the envelope were postcards from the U.S. National Museum, now called the Smithsonian's National Museum of Natural History. It is the museum that I now have the honor of leading as its director. The fact that my mom visited my museum one day before her 10th birthday some 80 years ago really made me stop and think about the power of museums and the power of moms.
My mom was so supportive of my childhood love of rocks and fossils that it imbued in me a powerful sense of self-confidence. I see that pattern repeated everyday as I watch families visiting and enjoying this museum. Museums are machines that inspire curiosity and generations of families are the raw material being fed into those machines. Little did my mom know it when she sent the postcard, that by raising her future son to be curious about the natural world, she would help shape the trajectory of this very museum. I miss my mom everyday but finding these postcards has reconnected me to her in a way that I never imagined.