NATIONAL MUSEUM OF THE AMERICAN INDIAN
Max Hiroshi Yamane: Initiating Relationships with Native People
Learn how one Asian American has made extended family relationships and respectfully participates in contemporary Native culture.
---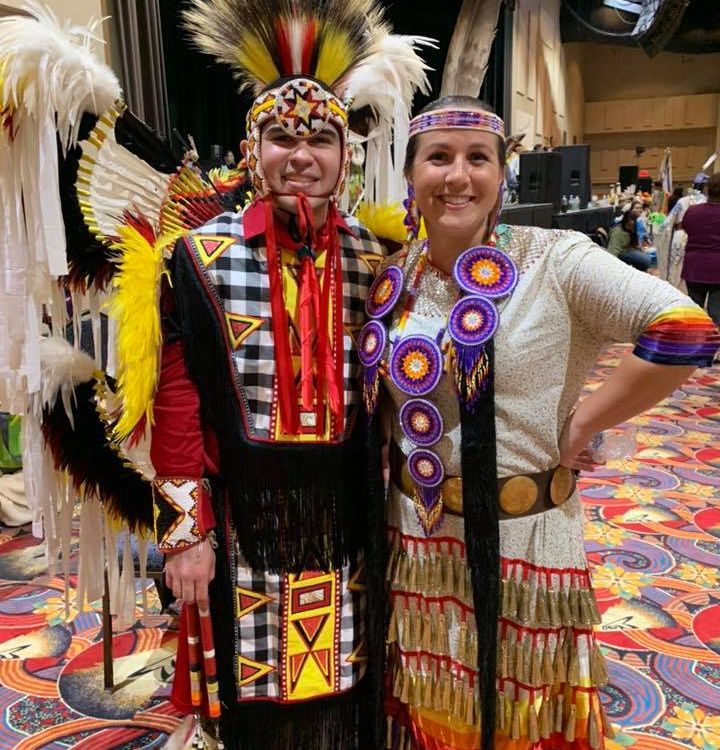 Max Hiroshi Yamane was named after his grandfather Yamane Hiroshi, who was Nisei (second generation Japanese American), meaning his parents immigrated to America and Hiroshi was born in America. Max's grandfather Hiroshi owned a farm in King County, Washington near Seattle. His grandfather Hiroshi's family was from Yamaguchi prefecture in Japan. After the Japanese bombed Pearl Harbor, hostility towards Japanese Americans intensified. As a direct result, President Franklin Delano Roosevelt signed Executive order 9066 forcing his grandfather, his family, and over 120,000 of Japanese ancestry (Nikkei) living on the West Coast to leave their homes, jobs and lives and force them into 10 prison camps across the United States. Minidoka, also known as Hunt Camp, was one of these internment camps where Hiroshi and his family were sent. While interned, the farm in King County which his grandfather Hiroshi owned was seized by the U.S. Government and is now Boeing Airfield. After internment and the end of the war, his grandfather worked for the United States Postal Service.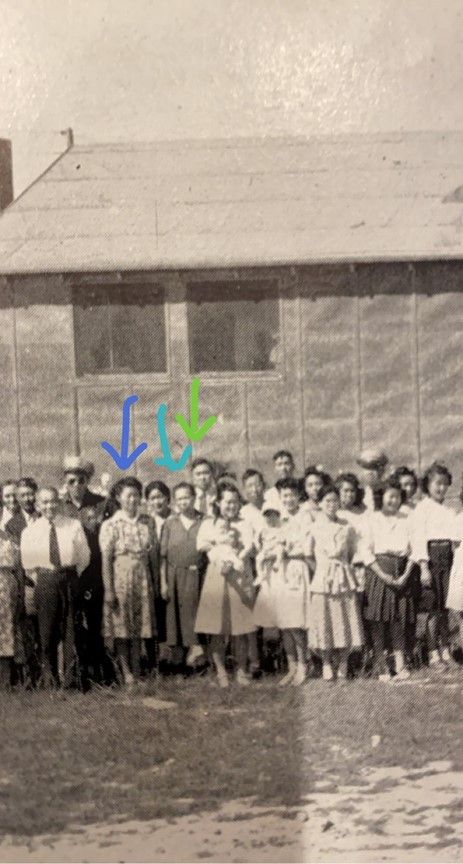 Max's grandmother Ogawa Tsuruyo grew up in Shiyogama City, near Sendai, Japan. She lived in Tokyo during World War II. After the war, she left Japan to help take care of her niece's children at Moses Lake, Washington in the mid-1950's. It was her intention to return to Japan until she met Max's grandfather Hiroshi. Together they moved to Seattle.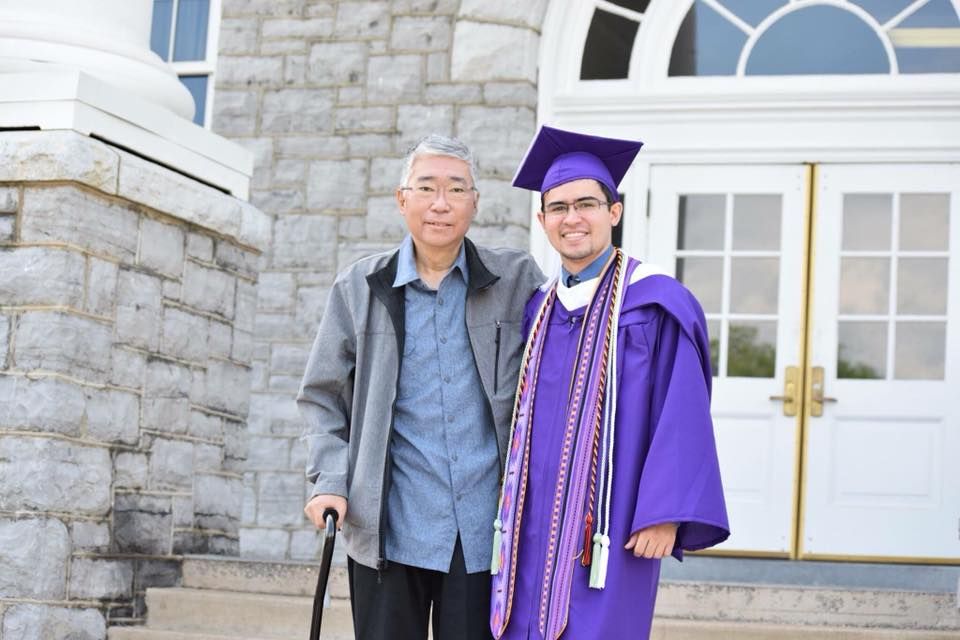 Their son, Max's father Grover Kunihero Yamane, joined the United States Air Force and was stationed in Panama City, Panama where he met Max's mother Jill who is of German, Scottish, British and Dutch heritage. While in the Air Force his parents were stationed around the world. Max was born in Florsheim am Main, Germany and has one brother Miles Kunihero Yamane. When asked what his father taught him about his Japanese heritage, he responded, "I begged him to teach me things as a kid. But he never said anything. I would only learn things when I visited my grandmother in Seattle, which was not often unfortunately." Max added, "I learned simple Japanese language from her, certain mannerisms and her experience of living in Japan during World War II."
Because of Air Force assignments, Max's father moved his wife and two sons to San Antonio in 1997, then to Florida in 2001, and then to San Antonio again in 2003. While in middle school around 2007, Max attended the Crossroads Powwow in San Antonio and became interested in Native culture. The more Native people saw him at different social events, the more he gained acceptance by local Native community members. He found the San Antonio Native community to be very friendly and began to ask questions about the art of fancy dancing. With the encouragement and support of his new Native friends Max began fancy dancing, a move that would change his life.
After graduating from high school in 2012, Max moved to Harrisonburg, Virginia to attend James Madison University to major in sociocultural anthropology. At JMU he became involved with the Native student community and spent the majority of his free time with his new Native friends. He also began to continue fancy dancing at events throughout the Mid-Atlantic region and became interested in a new-found passion: Native music.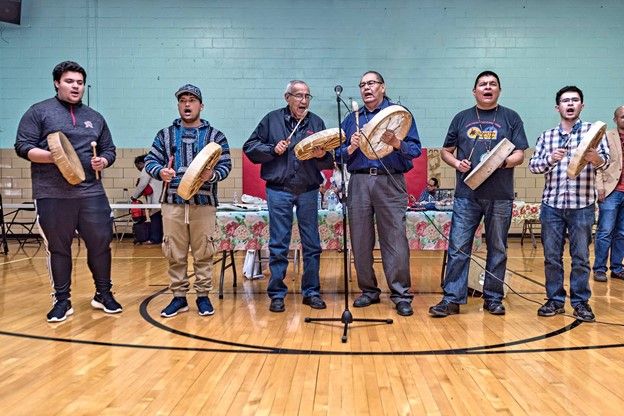 Max received a B.A. degree from JMU and then enrolled at the University of Maryland in College Park to pursue a master's degree in ethnomusicology. In his new location he began singing with local drum groups at powwows, political protests and community events. He co-coordinated the University of Maryland Powwow which had not be held for many years. Seeing his potential and honest respect toward Native culture he became like family to many Natives in the DC, Maryland and Virginia area.
At the University of Maryland, Max began his M.A. thesis titled, "Songs to Soothe a Mother: Intertextuality and Inter Tribalism in Kiowa War Mother Songs" which focused on how the intertextuality of Kiowa War Mother songs connects Kiowa martial ethos and practices from pre-reservation times to warfare in the 20th century. To accomplish this, he moved to Oklahoma for the summer to research and learn directly from Kiowa tribal elders and knowledge bearers. In Oklahoma he stayed with Native people who treated him like family and trusted him to record their cultural knowledge. Max's new Native relatives endorsed and introduced him to important tribal elders to interview.
Kiowa Elder Delores Toyebo Harragarra shared her experience of working with Max. "Our family met Max Yamane in the summer of 2017, at the Kiowa Language and Cultural Revitalization Program community outreach event in Tulsa, Oklahoma," she said. "Max was interested in Kiowa songs. We invited him to our home in Carnegie, Oklahoma for a visit and discussion of his study of various Kiowa songs. Max is a very engaging young man, very respectful of Native American culture. Our family is very fortunate to have met Max. He has endeared himself to not only our family but to other Kiowa tribal members as well."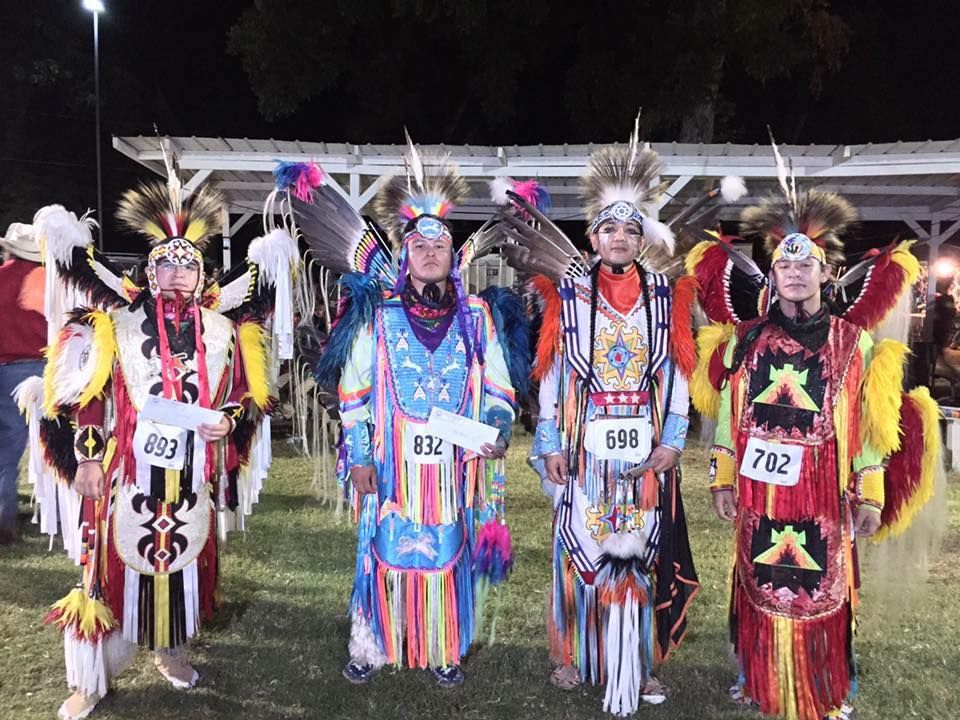 During his first summer in Oklahoma, Max went to powwows and competed in the Men's Fancy Dance category. At powwows he was invited to sit in various powwow drums by other Southern Plains singers. He quickly picked up songs of different tribes and learned how to lead them. Over time, Max also began composing powwow songs. His talents were discovered by the lead singer of the well-known Otter Trail powwow singing group. He was invited by the lead singer to travel with them to singing engagements throughout Indian Country. After several summers of travelling, the lead singer of Otter Trail endowed Max one of the most prestigious gifts in Indian Country, his own personal song.
"My adopted son Max was once asked to serve as the head man dancer for the Tunica Biloxi Powwow in Louisiana," said Alexander Santos, lead singer of the Otter Trail Singers. "The greatest gift an individual can receive is his own personal song. So, I composed one for him to use for just such an occasion. That song was made even more special due to the words added by Mr. Ralph Zotigh. That's a sign of someone who is loved and admired and makes that particular song even more special."
The words in this song are truly unique as they blend Max's Japanese heritage including the Japanese language directly in a song that is sung at Native powwows. Some of the Japanese language in the song describes Max's family name, when translated means "Mountain root" or "foot/base of the mountain."
Through his work on his master's thesis, Max developed an interest learning the Kiowa language. To gain this knowledge, Max participates in the Kiowa Language and Cultural Revitalization Program twice each week. In this program, Max and Kiowa educators virtually meet with Kiowa elders to learn language, customs and history. Max actively practices the Kiowa language while participating in this program and with his Kiowa family.
Beyond powwows and educational endeavors, Max also works to assist tribes, tribal programs and tribal organizations with grant opportunities for special projects as a contractor with Tribal Tech, LLC and their parent agency, the Association for Native Americans (ANA) in Washington, D.C.

Young Brinson, Team-Lead Program Specialist for Tribal Tech, LLC, had this to say about Max: "Max Yamane is a prized Program Specialist here at ANA. He is dedicated to serving his grantees in all capacities and has been instrumental on various high-level deliverables. He is one of our Language Think Tank team members and is always providing great insight on language resources and pedagogies. Max is a what I'd like to call a grantee's best friend given all he brings to the table." 
Max completed his M.A. and is currently a Ph.D.candidate in ethnomusicology at the University of Maryland with research interests in American Indian Southern Plains music and dance, powwow, Indigenous protest music and language revitalization and music. Like other respected non-Native researchers and scholars before him, Max's curiosity, openness to learning, and deferent, relationship-building approach has allowed him to learn and record information directly from respected Native peoples.